What to Pack in Your Nappy Bag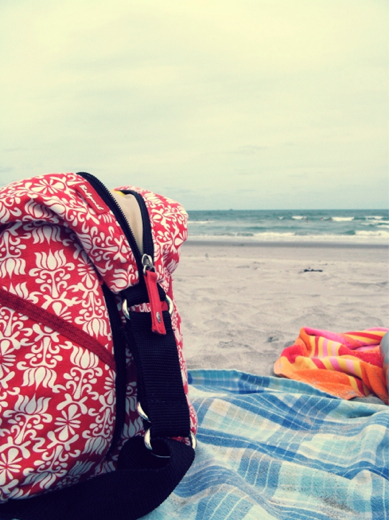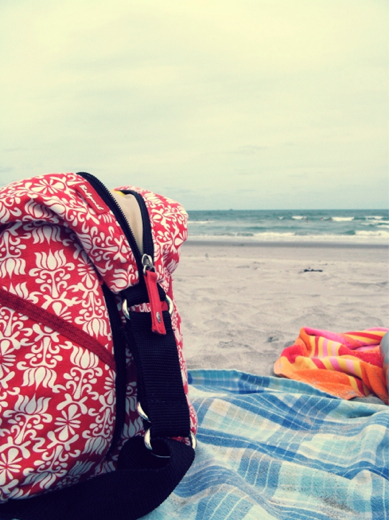 Are you setting up a nappy bag for the first time? Follow this easy checklist!
◻ Nappies (3-4)
◻ A pack of travel wipes. Tip for young players – the travel size wipe packs are sooo expensive per wipe, just buy one case and replenish it with wipes from the big box at home when it is empty. Then use the cost savings to buy yourself a new pair of shoes.
◻ Extra but nice to have – 'Diapees and Wipees' – these hold a travel pack of wipes and 2-4 nappies, depending on nappy size. Nappies inevitably end up in a scrunched mess in the bottom of the bag making them unusable, or if any liquid including rain gets on them – bye bye nappy. Diapees and Wipees prevents this, and looks really cute too! You can buy them online here
◻ Travel size bum cream. Pick up a Bounty Bag as it will have a Sudocrem sample that will last you for months. Not sure where to get a Bounty Bag? Click here for a list of stocking chemists.
◻ Portable change mat (this is included with most nappy bags)
◻ Nappy sacs. Use these for dirty nappies and dirty baby clothes. They have the smell guard plastic so are better than just a regular plastic bag from home. You can buy the sacs at the supermarket or Target in the baby aisle.
◻ Change of clothes for baby and extra bibs if they are a drooler
◻ Change of top for you if you have a spewy baby
◻ Hat for baby
◻ Burp coth or muslin wrap to protect your clothes when burping.
◻ A muslin cloth and clothes pins to attach to pram if it is really sunny or you just want to keep light out when baby is asleep.
◻ A few small toys
◻ Dummy (if they use one)
◻ Hand sanitizer and hand cream for the adults.
◻ Infant sunscreen (not to be used until after the baby is 6 months old)
◻ Feeding – if you are formula feeding or carrying expressed milk, I think that Pacific Baby Bottles are a godsend. They are an insulated thermal baby bottle that keep liquids at their temp for 6 hours….so you can heat the milk at home and safely take it with you without having to worry about reheating. These bottles are also great for storing breast milk if you are expressing away from home. As an added bonus you can buy tops to transition them into water bottles as the baby gets older – love a multi-use product! Click here to purchase them online.
Can you think of anything else that should be included in the nappy bag?
Suzanne Murphy is the mum of a two year old and owner of Baby Butler. Baby
Butler is an organiser for busy parents to be, helping you take the
guesswork and extra expense out of preparing for your new baby. Visit Baby
Butler at www.babybutler.com.au and www.facebook.com/babybutlers