Creating the Ideal Environment for your Kids Bedroom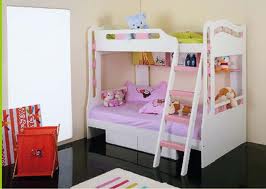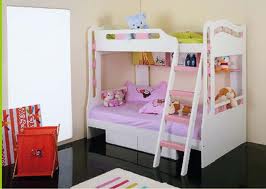 When creating a colourful and exciting bedroom environment for your kids, it can be hard to ensure safety in all aspects of your design. We are here to offer you advice on certain ways you can achieve this, as well as making sure it remains a safe surrounding for your kids to play in for many years to come.
The colour scheme is an obvious place to start when redecorating your child's room. Integrating a theme into the room may seem like a great idea when your child has admiration for a typical interest, but any parent will know that these interests can change almost immediately. If you keep the theme general then it is likely to suit your child for a lot longer and prevent you from having to redesign in the near future.
Although a carpeted floor may seem a much safer option, wood or laminate flooring will definitely prove a much more practical choice and can always be adorned with soft furnishings such as plush rugs. Large soft toys are also an additional way to enhance the safety of the environment as well as providing entertainment for your child.
Educational entertainment should also be encouraged within a child's play time so having a desk or a chalk board are perfect ways to do this. Having surfaces that can be easily cleaned is vital as children will sure to get carried away with their colouring pens and pencils.
If you wish to further enhance the room with decorations that could prove hazardous to young children then ensure these are kept out of arms reach. Add high shelves to situate lamps, or ornaments and also benefit from a place to put all them bedtime books.
Storage is a key element that needs to be considered to keep belongings away and the space as tidy as possible. If the room is small then purchasing furniture such as a bed which already incorporates storage within the design is ideal. A comfortable bed is essential and adding thick textured curtains to keep the room as dark as possible will ensure your child can get a good sleep.
Once you're happy with the overall design and you're child feels comfortable in the environment, the next step now is trying to keep it this way. Although ensuring a tidy space will undoubtedly be tricky at times, persuading your child to help clean up by inventing a game is a well known trick guaranteed to work…on most occasions!
This article was written by Alexandra, an enthusiastic blogger on behalf of Bathshop321 who provide high quality and affordable bathroom suites.