5 of the Best Island Escapes in Asia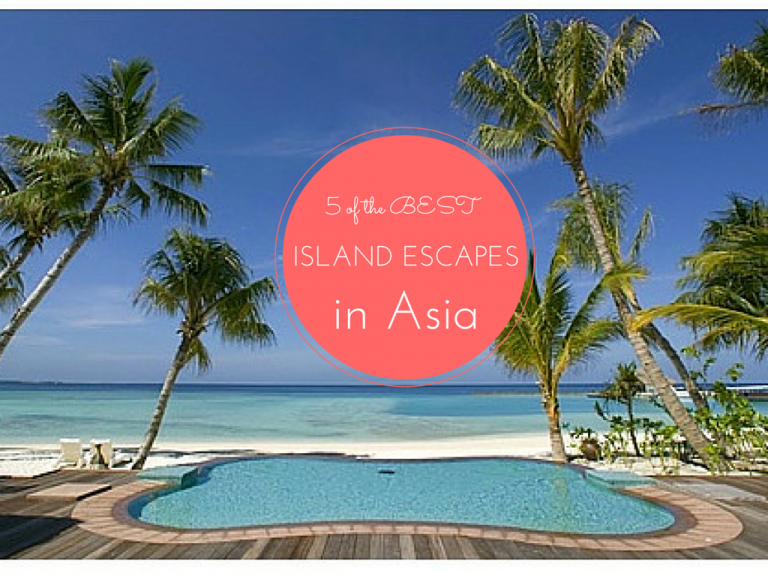 Escaping to a fabled isle is the stuff of dreams for many families! The acclaimed boutique hotels and hip hideaways website, i-escape.com has over 125 wonderful family-friendly places to stay on islands in its pioneering Kids Collection. Nadine Mellor, its Editor, has chosen 5 of the Best Island Escapes in Asia for your delectation and delight.
5 of the Best Island Escapes in Asia
A welcome new addition to the Kids Collection is this enchanting well-priced hideaway of 11 thatched villas set around a palm-shaded lagoon on a small island opposite a little fishing village. Just 30 minutes from the nearest airport, yet a world away from built-up bustle, everybody chills on arrival at this tranquil haven. For the kids there's all day food, a pool, gentle shallow seas and swings, as well as books, DVDs and toys. Enjoy the warm South China Sea by kayak, snorkelling or by boat.
Nikoi Island, Bintan Island, Indonesia
Only two hours from Singapore is this unspoilt heaven-sent resort set on a private tropical island which defines barefoot luxury. The eco-friendly ethos is applied not only to the sea-facing stilted beach houses created from driftwood but also to the informal Kids Club where children can craft seashell necklaces, climb rocks and go on nature trails. Children will also love the wide array of watersports on offer, two pools, a cinema, treasure hunts, and dressing up box. Paradise!
For that once-in-a-lifetime celebratory trip, consider heading to the Maldives which are not just for honeymooners! There's a games room, separate kids pool and watersports on offer for all the family, you can take boat trips to nearby islands, dolphin watching, and snorkelling and windsurfing lessons too. Food is served as an international buffet so there's always something even for the fussiest eater. And best of all, the resort is only 20 minutes from the international airport by seaplane, in itself a thrilling part of the trip!
Deserved winners of our Best Island Escape in our 2014 Best for Kids Awards, is this beautiful back-to-nature bolthole on car-free Koh Phra Thong, which is 2.5 hours north of Phuket. Set on a long golden beach, with jungle as a backdrop, families will love exploring, swimming, snorkelling, rainforest trekking, kayaking and scuba diving, and living like Robinson Crusoe in stilted beach huts.
Tiger Rock, Pangkor Island, Malaysia
On a small fishing island, 2.5 hours from Penang, is this sociable jungle hideaway, which will suit families with outdoorsy kids of all ages. There's a pool with shallow end, tennis courts, rainforest hiking, and kayaking for older kids, and parents with smaller fry will be impressed by the amount of baby and toddler equipment which is provided. And cultural activities such as rubber tapping and sari wearing are also offered. And everybody will love being so close to nature.