Adrenaline-Pumping Action at Queensland's Theme Parks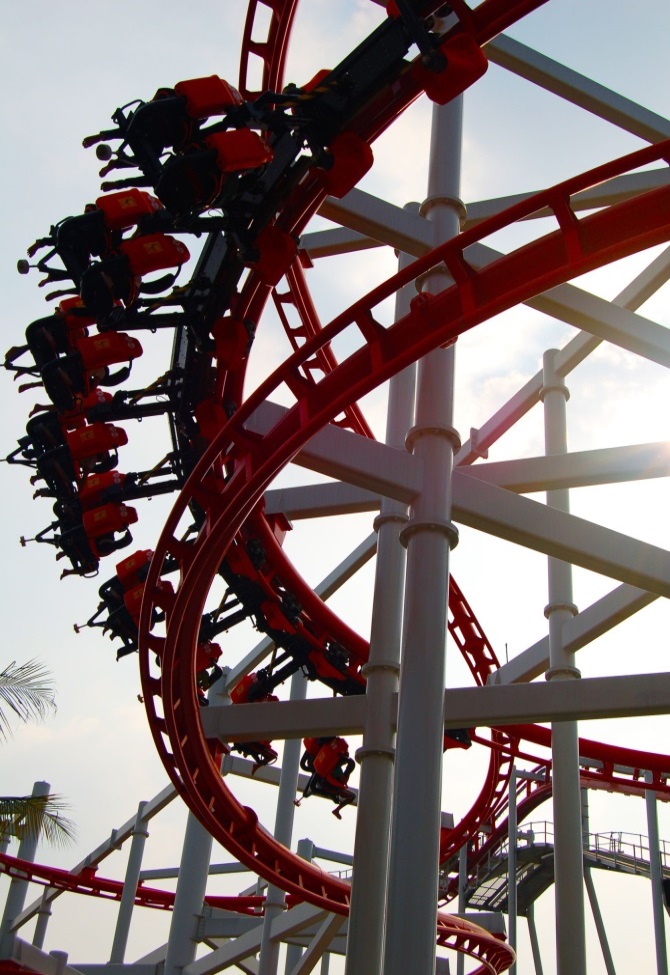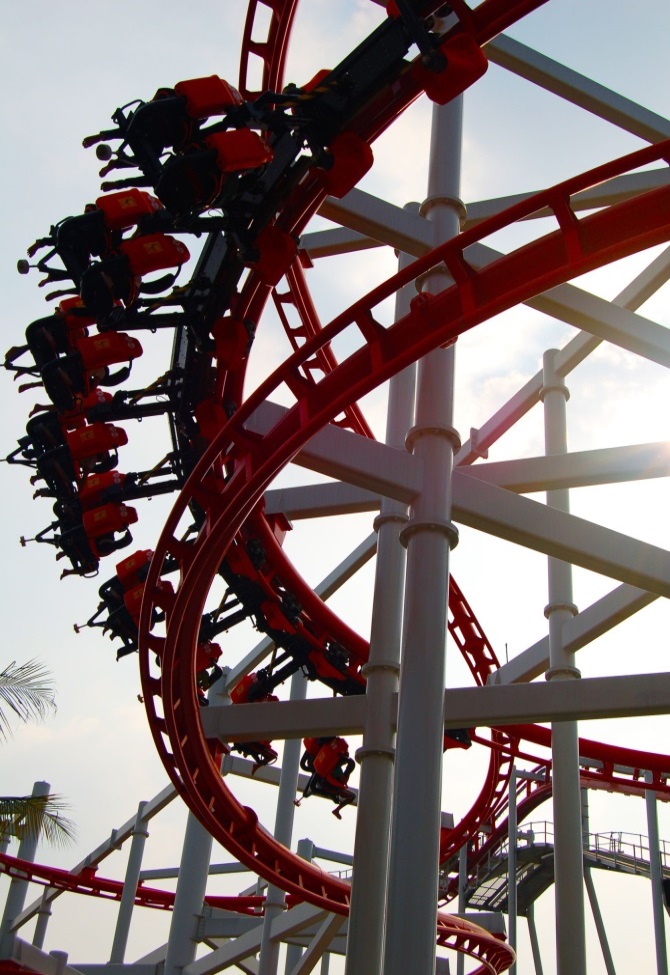 Arkham Asylum: Shock Therapy — Movie World
The world's first Arkham Asylum-themed ride, an "electrifying" new roller coaster for thrill seekers, is located at Warner Bros. Movie World. This new train ride, the first ever roller coaster to be based on a Batman video game, features pumping on-board audio and reaches speeds of up to 85 kilometres per hour. Arkham Asylum patrons will find themselves pulling 4.2Gs as they hurtle through not one but five stomach-churning inversions during the ride. The roller coaster opened in 2012 and reaches heights of 32 metres and a length of 765 metres. The ride was the first steel inverted coaster at an Australian theme park and is suitable for participants who are a minimum of 140 centimetres and a maximum of 200 centimetres tall.
Book a hotel on the Gold Coast
Justice League 3D — Movie World
Another Movie World thriller ride, Justice League 3D has been labelled as the first of its kind to feature 3D projections. Utilising both animatronics and a laser-shooting dark ride, Justice League is an interactive ride based around the concept of Earth under alien attack. Riders climb aboard the ride's four-person transportation pods equipped with handheld laser guns, and they "travel" through devastated cities such as Gotham and Metropolis. During the ride, patrons receive points for shooting alien targets. This scoring process will no doubt have friends and family members going back for more in a bid to rank the highest. Passengers between 90 and 110 centimetres tall must be accompanied by an adult on this ride.
BuzzSaw — Dreamworld
Set in the Town of Gold Rush in Dreamworld, BuzzSaw is a roller coaster ride that began operation in 2011 as part of the amusement park's 30th birthday celebrations. Listed as one of Dreamworld's "Big 8" thrill rides, BuzzSaw reaches 150 metres in length and is themed around a number of unexplainable happenings in the 1800s Gold Rush town. The ride features open carriage seats with a single harness, meaning patrons have little to cling to when they find themselves on a 46-metre ascent. If you're afraid of heights then your heart will be beating out of your chest when you are suddenly dangling upside down, 15 storeys high. BuzzSaw features the tallest inversion in the Southern Hemisphere and plummets down a final vertical drop at terrifying speeds of up to 105 kilometres per hour. It is suitable for participants who are a minimum of 130 centimetres and maximum of 200 centimetres tall.
The Giant Drop — Dreamworld
Another Dreamworld ride, The Giant Drop is one of the tallest free-falling rides in the world, coming in at 119 metres high. The ride involves customers being winched to the top very slowly and being dropped suddenly at speeds of up to 135 kilometres per hour. The Giant Drop opened in 1998 and has been one of the most popular thrill rides in Australia.
Constrictor Slide — Wet'n'Wild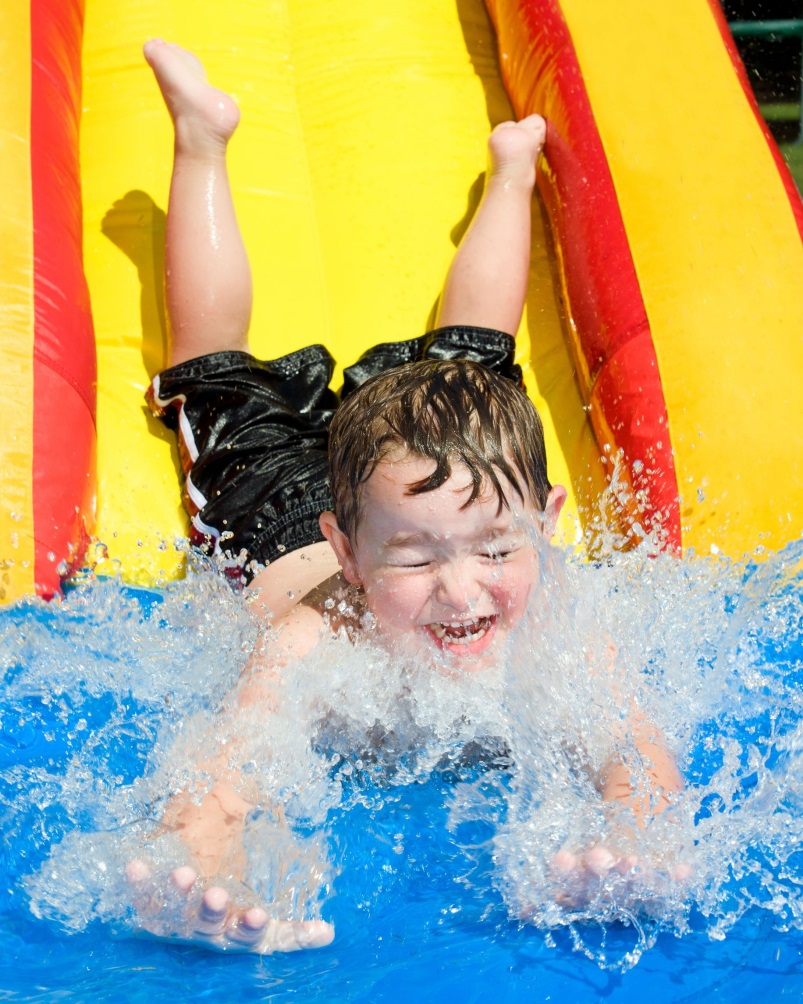 About the Author: Rosemary Rivett is a travel writer and blogger who loves to discover the most exhilarating rides and activities around Australia.