Family Luxury in Thailand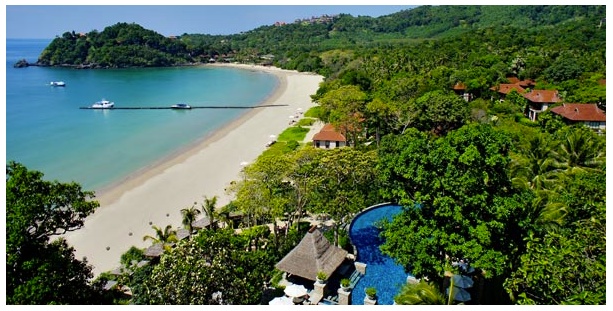 You've been saving up for ages for that special family escape and you want to go somewhere mind-blowingly beautiful where the kids can have a blast and you feel pampered. Thailand is a fantastic bet, it ticks all the boxes for the ultimate luxury family holiday and being spoilt.
I called on fellow travel expert Nadine Mellor (who knows kid-friendly travel inside & out) to spill on five stunner family luxury resorts worth looking at……
Pimalai Resort and Spa, Koh Lanta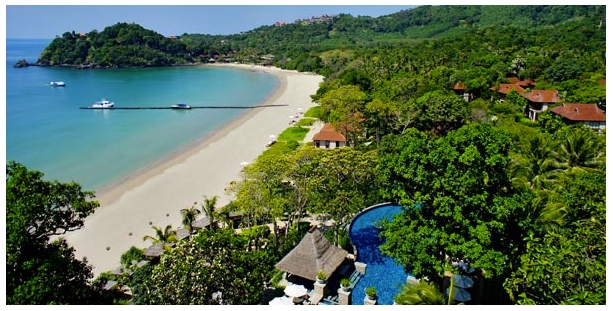 Image Source
Pimalai Resort and Spa is a lush, luxury resort that is blessed with a vast unspoilt beach, gorgeous jungle spa, two fabulous swimming pools, and contemporary Thai-style villas hidden amongst the jungle. There's plenty for kids to enjoy, from squid safaris to watersports (included in the rates), and a Toddler Day Care Room is open daily May-October. Four restaurants have a kids menu, you can buy food for kids at the onsite shop, and meals can be delivered.
Anantara Golden Triangle, nr Chiang Rai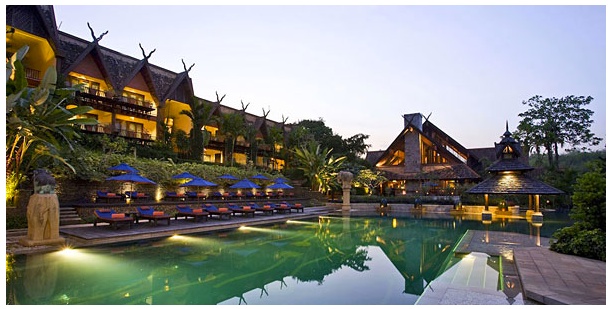 Image Source
Adventurous families will be in their element at Anantara Golden Triangle. The elephant camp is the main attraction; kids of any age can ride these gentle giants under supervision. There's also birding, exploring the forest, boat trips, bike rides and nature trails plus swimming in the infinity pool with views across 2 rivers and 3 countries.
Trisara, Phuket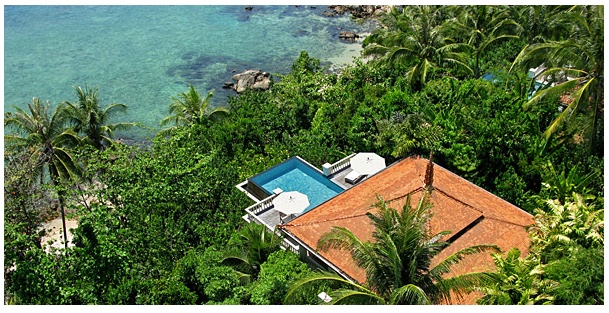 Image Source
For the family holiday of a lifetime, check out this sumptuous collection of pool villas at Trisara. They cascade down to a private beach, there's a dedicated pavilion for kids aged 4-12 with games, toys and bespoke activities such as cooking classes – all supervised by qualified personnel. There's elephant riding, scuba for kids and jungle adventures nearby.
Chakrabongse Villas, Bangkok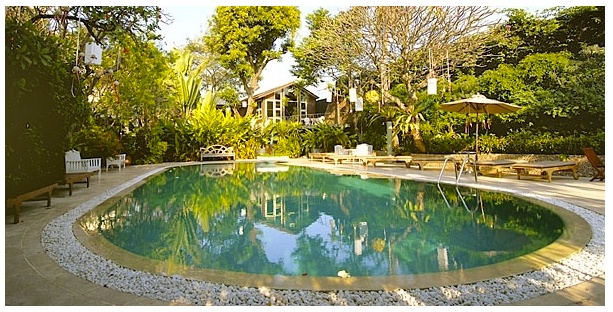 Image Source
Chakrabongse Villas provide an exclusive haven set in the lush grounds of an aristocratic riverfront home has a pool, motor launch for river tours and its three largest suites have small kitchens. You're conveniently placed for glittering temples, street markets, numerous restaurants and bustling Chinatown.
Aleenta Phang Nga, Phang Nga, West Coast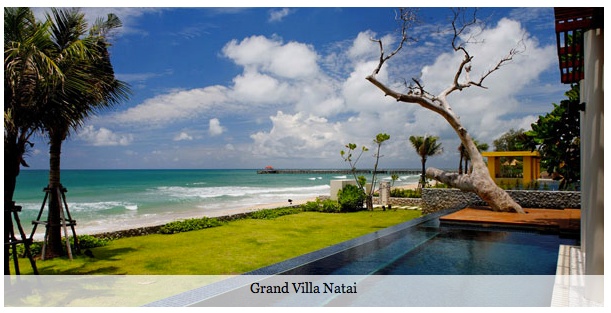 Image Source
Perfect for pampering and set on a pristine beach, Aleenta Phang Nga is a boutique hideaway has superb staff, wonderful food and a signature 'Outside Living' philosophy. Families are welcomed in the Residences and Beachfront Suites & Villas, private nannies are available on request and kids under 6 are free. Daily activities at the Turtle Club for kids 2-12 include sand castle building, painting and splashing in the kids pool.
Other stuff you'll love:
Travelling with Kids –a Pain in the Ear
Tell us what you think about Thailand for families, any other amazing places for families you've stayed at??
Ellen Cadzow recently started her family travel blog escapeis.com to share cool places for families to stay. She wants to help families have the best time away and from 2014 will only be featuring amazing budget places yet super stylish in design. Find out more at www.escapeis.com & escapeis.com on Facebook & google+
Thanks to Nadine Mellor from i-escape.com for her contribution to the post.