Current Competitions


Current Competitions
WIN 1 of 6 Mixed Hot Chocolate Spoons
WIN 1 of 20 Nose Frida Nasal Aspirators
WIN a Sunglasses voucher worth up to $500 From Clearly Contacts
WIN a $50 Gift Voucher to Spend at www.thepharmacy.com.au
WIN 1 of 6 Frayed Knot Nappy Bags valued at $59.00 each
WIN 1 of 2 $50 Hootkid Shopping Vouchers
WIN a Spectra Baby Spectra 9 Electric Breast Pump RRP $199
WIN A Duux Baby Light Projector to Celebrate the Duux Australia Launch!
WIN 1 of 6 Mixed Hot Chocolate Spoons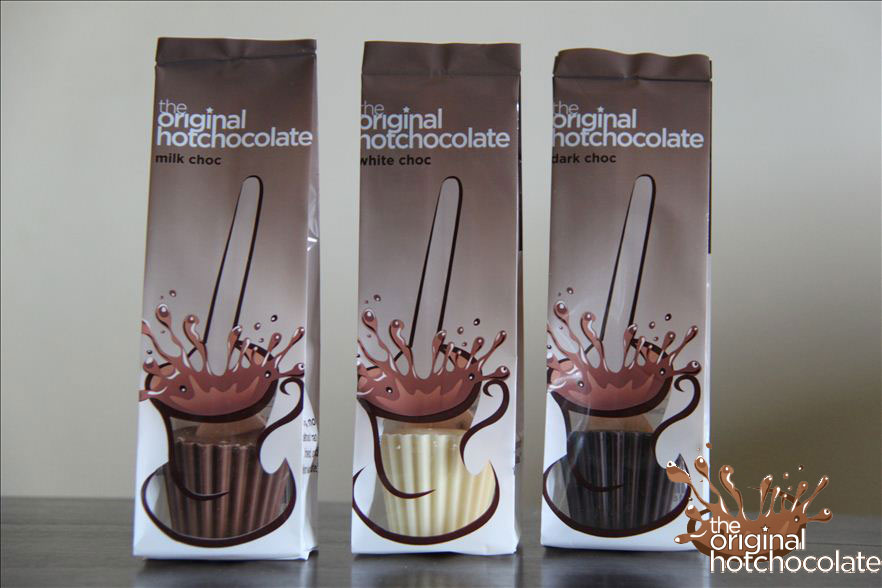 Let your favorite cafe know about The Original Hot Chocolate product, a delicious Gluten free choc dipper that will give your local a hot drink offering that's an absolute 'point of difference'. Hot Chocolate is experiencing a major revival in the speciality drinks industry throughout our cafes and this unique pure Belgium chocolate chunk on a spoon aims at providing cafes an upmarket, affordable option for those customers who love hot chocolates but want to experience the melting moments of The Original Hot Chocolate. The café selected from your entries will receive a starter pack HALF PRICE!
WIN 1 of 20 Nose Frida Nasal Aspirators

WIN a Sunglasses voucher worth up to $500 From Clearly Contacts
 
Clearlycontacts.com.au is giving away a pair of designer sunglasses to one of our lucky readers - all you need to do is visit www.clearlycontacts.com.au and tell us what the code is for their 'firstpair free' offer.   A bit about the clearlycontacts.com.au first pair free offer...it sounds too good to be true but the online eyewear retailer is in fact offering all customers their first pair of eyeglasses complete with 1.5 index lenses FREE OF CHARGE. We've checked it out and there is no catch. Customers are simply required to pay for shipping (approx $10) and any optional extras they wish to purchase. The company is so confident in the product quality and customer service that customers will return time and time again. Sounds like a fair deal to us!




WIN a $50 Gift Voucher to Spend at www.thepharmacy.com.au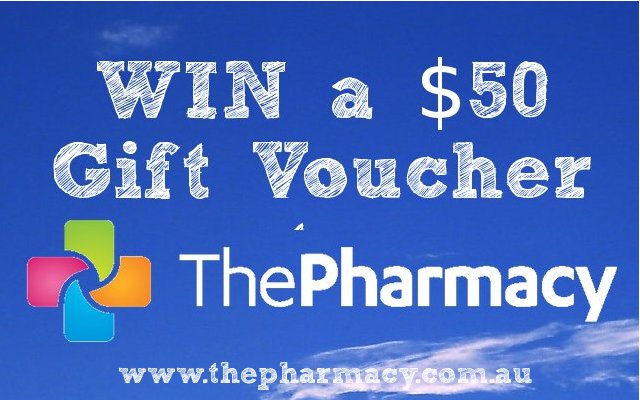 At ThePharmacy we stock the Best Products at the Right Price with Fantastic Service!
We not only have the brands you know and trust but we have strong relationships with Australia's largest Networks of Pharmaceutical, Health & Beauty suppliers. We also love to support the little guy. Our team of buyers is constantly on the lookout for the best products. Some of the most life changing products come from small businesses with a real passion for making a difference to people's lives and not just making a dollar. We will not sell a product if we have doubts about it's ability to do it's job
Also, because we are a fully certified bricks and mortar pharmacy as well as online, our pharmacists are always on hand to answer your questions. Our Pharmacists are not only fully accredited under Australian Law as practicing pharmacists, but lead the way in further education, which ensures that our Pharmacists are at the cutting edge of Medical and Pharmaceutical practices. Make sure that you hop on over to our FaceBook page and enter in our other competitions on our page!!!

WIN 1 of 6 Frayed Knot Nappy Bags valued at $59.00 each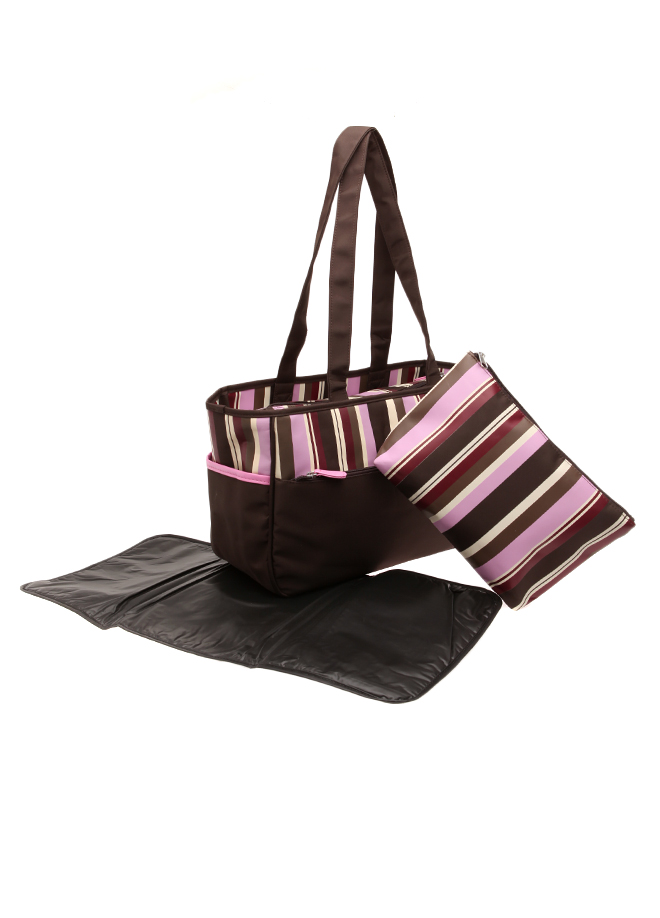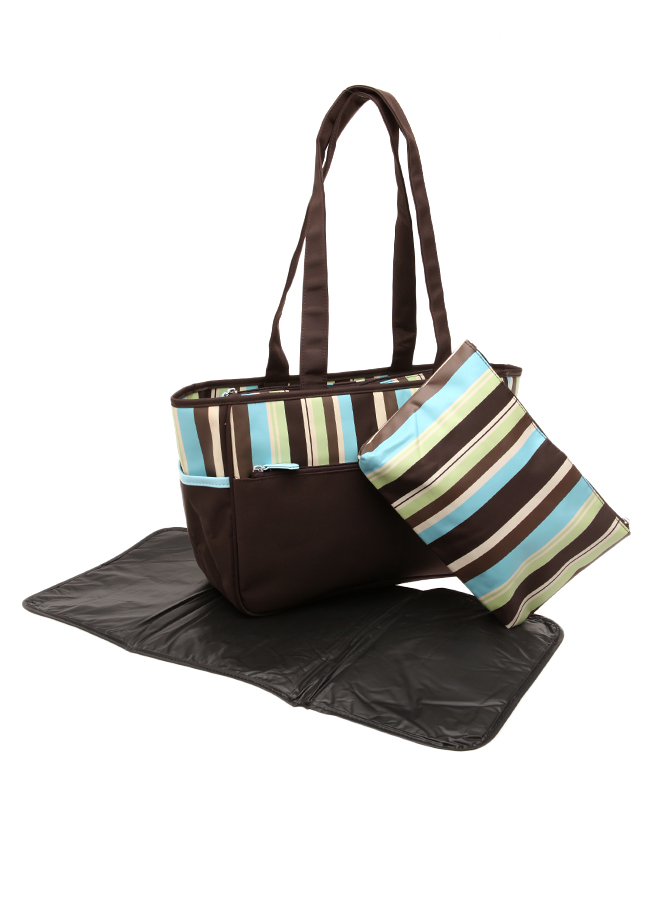 'Growing Footprints is a new children's online store set to launch later this year. Stocking all the major brands sourced locally and overseas, we have made it our mission to ensure your child takes each step in absolute style. Stocking clothing and accessories for baby's through to 5 year olds, we have searched high and low to find pieces that stop a crowd. To celebrate our entrance into your child's wardrobe we are giving away 6 Frayed Knot Nappy Bags valued at $59.00. Frayed Knot have delivered these simple yet gorgeous bags that provide an easy to use aspect. With a zip top and zippered pockets on the sides, this little bag comes with a matching nappy pouch and change pad. We have a choice of 2 colours (to suit your little one perfectly). To enter simply LIKE our facebook page via the below link, and if you have a preference in colour leave a COMMENT on our wall.'
www.facebook.com/GrowingFootprints1
WIN 1 of 2 $50 Hootkid Shopping Vouchers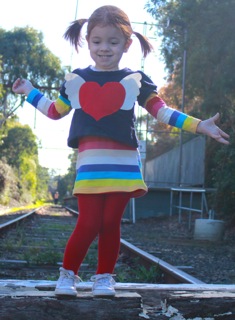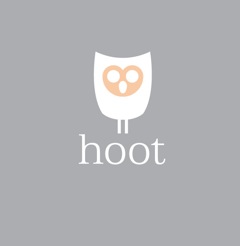 Get your Hoot on with 2x $50 Hootkid shopping vouchers, it's so easy!!
(conditions – does not include postage / valid for 90 days / cannot be used in conjunction with any other offer)

WIN a Spectra 9 Electric Breast Pump RRP $199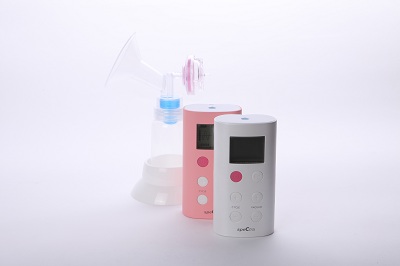 WIN a Spectra 9 Electric Breast Pump RRP $199
Spectra Baby have one Spectra 9 Electric Breast Pump up for grabs – this great little breast pump looks great, works great and is flexible, portable and powerful.
Features include:
· Massage mode for letdown – perfect for women who can struggle to letdown when expressing
· Fully adjustable cycle length and vacuum strength using the digital controls
· Powerful suction up to 300mmHg
· Inbuilt rechargeable battery – use this pump out with the rechargeable battery or connect to mains
· Double and single sided expressing
· Backflow filter – for safe, hygienic pumping. No milk can get into the tubing and enter the pump, so you know the pump remains hygienic.
· Great price

WIN A Duux Baby Light Projector to Celebrate the Duux Australia Launch!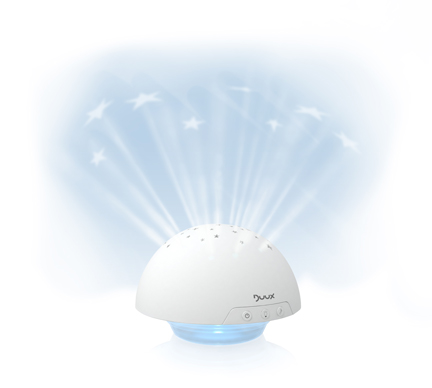 Duux is a new brand in baby electronics! We are committed to develop innovative, exclusive, reliable quality baby electronics with a beautiful design and great ease of use to support parents with newborns in enjoying their first exciting years. We are passionate about baby electronics and will be developing a full range of baby electronics in the near future!
Duux.. what a strange name?! Why didn't you call it 'babythis' or 'babythat'? And why is it that I don't see any baby pink or baby blue on the website? Because we are different. We design products for parents, not for babies. Duux is a new brand in baby electronics. That's right: electronics. We don't do textile, strollers, toys, etc. Name any baby product with a plug and it could fit in our range.
Our aim is very simple and clear: to support parents in enjoying their first exciting years with style and great ease of use.
Over the years we have seen parents worrying about how to fit their traditional coloured baby electronics in their modern, stylish interior and struggling with clumsy products that they almost forget the most important thing during that period: enjoyment! Enjoy your baby! Enjoy the difference.. by using Duux products.
We design products, both stylish and functional, to fit into your modern lifestyle. Duux is all the evidence you need that high-tech products can be beautiful!
To help celebrate our brand launch, we would love to give away a Duux Baby Light Projector to our friends here at the Mums Lounge!!!

WIN A Mother's Day Cake Kit with apron & chefs hat set (in pink to white)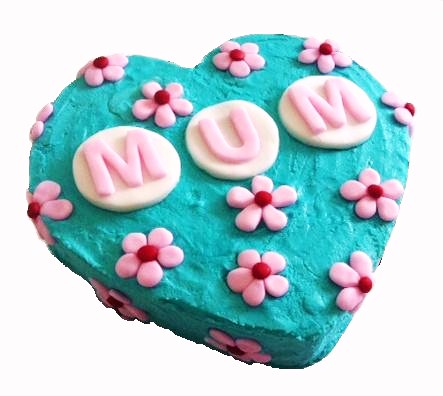 Mothers Day is a Day to be celebrated by all us Mum's….and here we are again, the Baker Girls offering their New Mothers Day Cake Rescue Kit's up to be WON.
As an added BONUS for Mum's Lounge members use the CODE MDM01 at the checkout when purchasing and receive a $5 DISCOUNT!!! That's for all MUMS!
Win a Fetal Doppler and hear your baby's heartbeat from
10 weeks (RRP $259)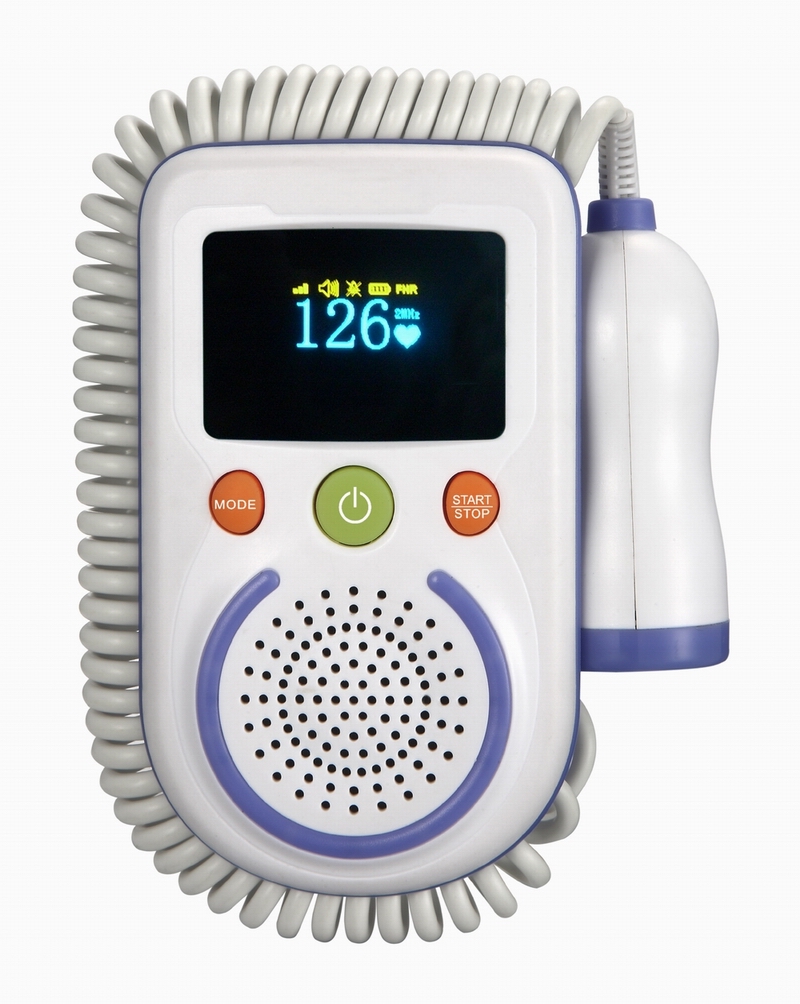 Hear your baby's heartbeat from 10 weeks with the Aeon 100D Fetal Doppler. This medical grade Fetal Doppler has a host of features such as:
– Early and accurate detection of baby's heartbeat from 10 weeks

– Full colour OLED screen

– Rechargeable battery & charger

– Automatic calculation & display of baby's heartrate on screen

– Comes with 250mL ultrasound gel

– Lots more!

Win 1 of 6 Cake Rescue Kits and 4 Cupcake Bite Rescue Kits thanks to Cakes 2 the Rescue (Valued at $29.95 Each)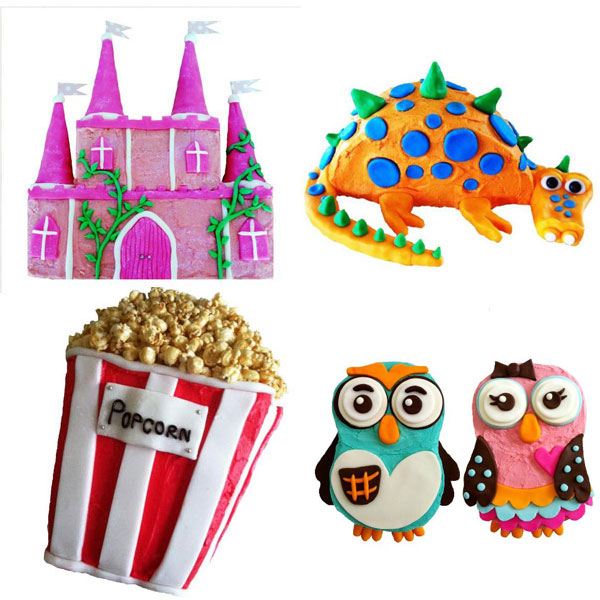 Do you have a birthday coming up, in fact any sort of celebration that needs rescuing with a Cake or Cupcakes ?
Yes? Well, then you are going to love what Queensland mums Lisa and Lou, known collectively as the Baker Girls,(and in the Media now referred to as the Fabulous Baker Girls) have come up with -It's a genius concept to help you to celebrate your child's birthday or any other occasion in style. The good news is that even those amongst us who usually opt out of baking in favour of a store bought creation, can now confidently whip up a cake or cupcake bites to wow your guests with.
Their fun and unique Cake Rescue Kits and Cupcake Bite Rescue Kits include everything you need for your masterpiece, and we mean everything. The kits include an easy to follow step-by-step instruction card, cake mix, icing mix, fondant, the cake board, decorations, candles, rolling pins, cake slice…the kits even include a disposable cake tin! I told you I meant EVERYTHING!
Their collection of designs is continually growing, so finding something for you or your child (no matter the age) is, well, a piece of cake. But, if you have a particular character or theme in mind and can't find what you are looking for, The Baker Girls are more than happy to create custom orders and designs. (I think I may be in love with them!) They are Heaps of fun to deal with too !!
Win 1 of 10 Slumber Bub Memberships (RRP $59 each)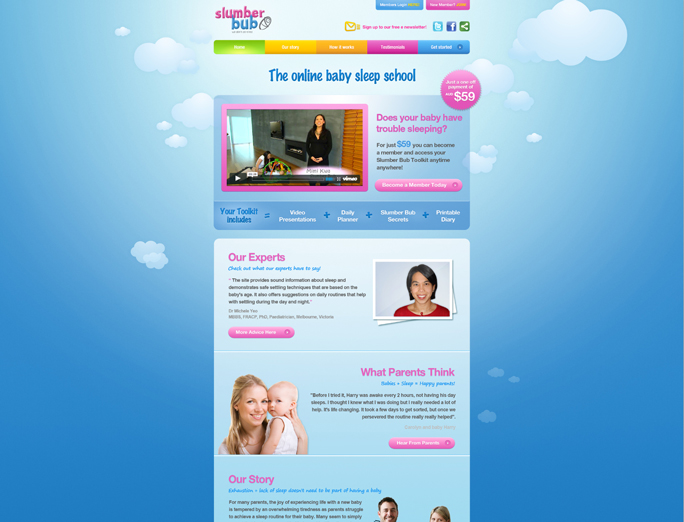 Slumber Bub is the online baby sleep school supporting parents in learning safe and healthy sleep routines for their baby. They are giving 10 lucky families a membership each with this competition!
Kids love going to bed when their bed is a giant chocolate bar! Say
goodnight to bedtime tantrums, hello happy rested kids!
Bed Toppings unique designer sheets come in 4-piece sets so they dress up
the whole bed.
WE HAVE 2 x 4-PIECE CHOCOLATE BAR SETS TO GIVE AWAY TO 2 LUCKY ENTRANTS!
Each set includes a doona cover, flat sheet, fitted sheet and pillowcase
for single bed. All made with beautifully soft, 100% cotton, 200 Thread Count.
Make you children's room special with Bed Toppings. There's a giant
Chocolate Bar, Sardine Tin, Box of Pencils or Flower Bed. All designs are hand
illustrated by designer Sophie Farquhar. Buy online now at
www.bedtoppings.com.au
, courier delivery is FREE anywhere in Australia.
EXCLUSIVE OFFER FOR MUM'S LOUNGE READERS – ORDER THIS MONTH AND GET 25%
OFF ANYTHING IN STORE AT
WWW.BEDTOPPINGS.COM.AU
EXCLUSIVE CODE IS: Mumslounge
ENTER THIS AT THE CHECK OUT TO RECEIVE 25% OFF ANYTHING STOREWIDE
Sweet Dreams!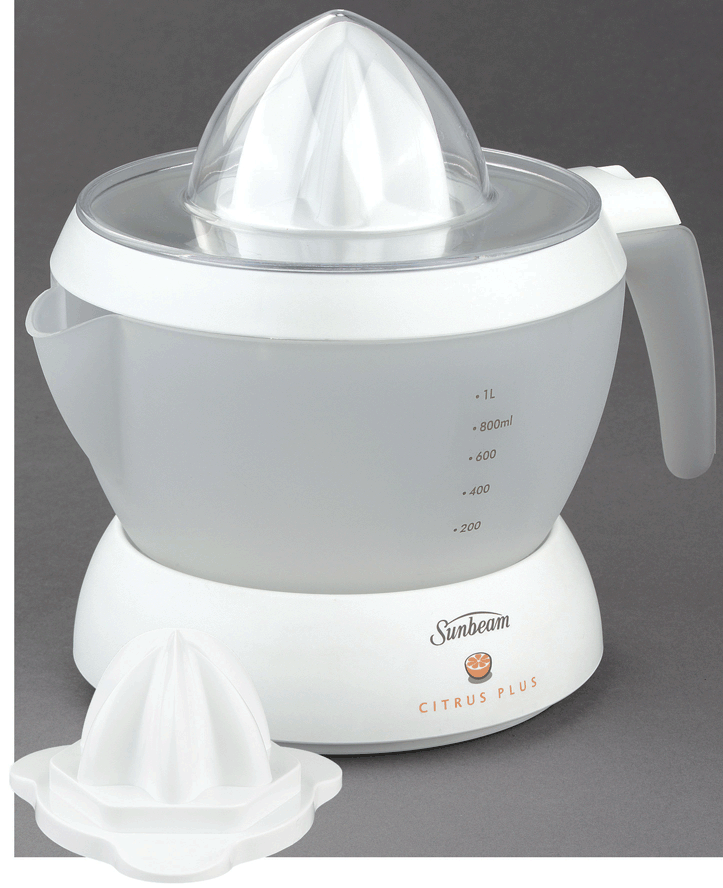 Win One of 10 Sunbeam Citrus Juicer's
JE2600
RRP $29.95

Product Info:

The clean and modern design of the Sunbeam Citrus Juicer makes juicing a breeze – it is the ideal partner for lovers of daily fresh fruit juice.

·
Adjustable pulp control

·
Supersize 1 litre removable jug

·
Large and small juicing cones

·
Auto-reverse operation

·
Cord storage

·
Storage cover

Stockist Info:

www.sunbeam.com.au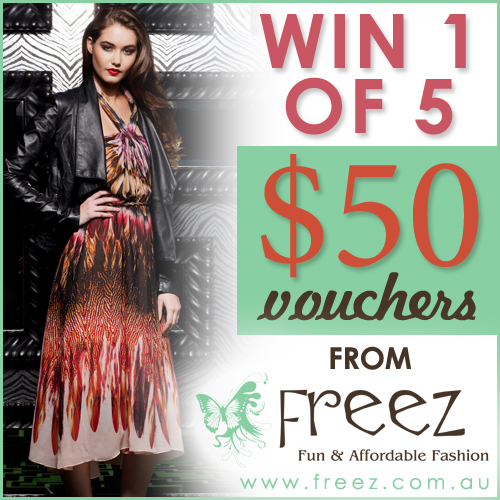 Win 1 of 5 Fabulous Chux Hampers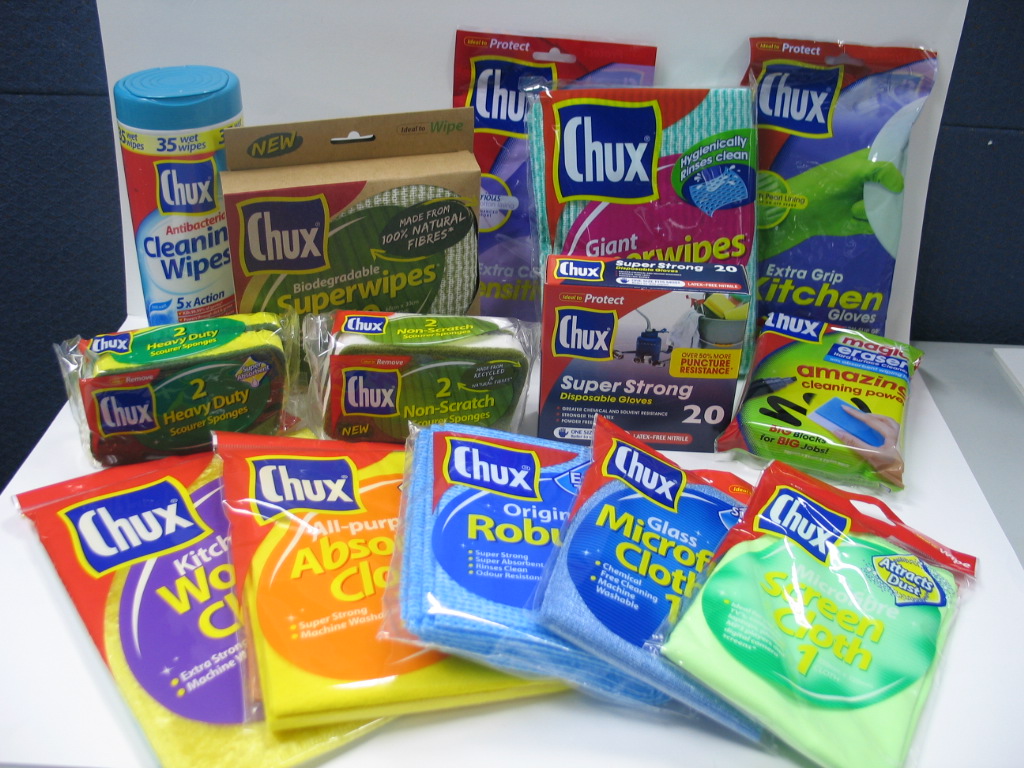 CHUX offers an extensive range of cleaning accessories to help you tackle any cleaning challenge around your home.

No matter your preferred cleaning routine, no matter the mess … there's a CHUX for that. Visit us on Facebook for hints, tips, great competitions and more.
http://www.facebook.com/chuxproducts