How to Save Big on Your Favourite Beauty Products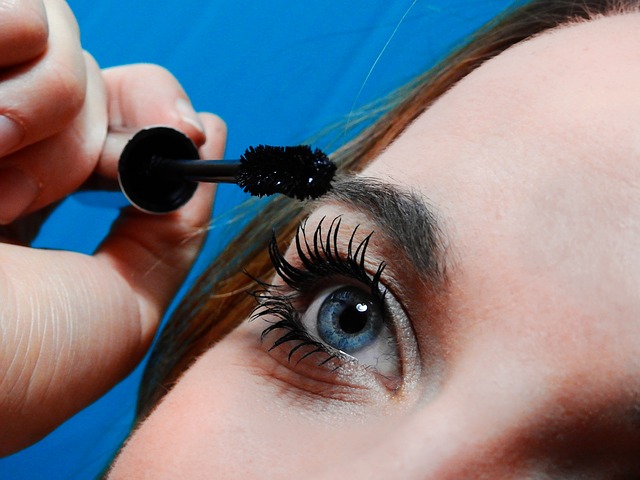 How to Save Big on Your Favourite Beauty Products
If you're anything like me, buying something for yourself usually comes somewhere near the bottom of the priorities list. There are always seemingly more important things to spend money on like groceries, bills, fuel and…kids!
But what if I told you that you could spoil yourself without the guilt! You just need to know where to look for all the best deals.
Are you ready for some beauty deals that will blow your mind, not your budget?
We've put together this handy list of all our favourite must-have beauty products at prices you won't be able to resist!
2 x Pure Vitamin C Serum Collagen Booster 30ml Was $149 Now $27.47
Relive your youth with Re's Pure Vitamin C Serum Collagen Booster. Formulated to help reduce the visible appearance of fine lines, wrinkles and age spots, this premium oil-free blend works to boost collagen production, leaving skin clear, luminous and healthy-looking.
Sukin Certified Organic Rosehip Oil 50ml Was $29.95 now $14.97
The ingredient with more benefits than you can count. This cold pressed natural wonder promotes skin health by combating dehydration, soothing redness due to dry skin, while also helping to reduce the appearance of fine lines.
White Glo White Accelerator Blue Light Teeth Whitening System Was $34.99 now $17.49
Dentist Blue Light Technology – Fast Teeth Whitening.
Using dentist technology, the blue spectrum helps to activate the White Glo whitening gel to accelerate the removal of stains, yellowing and discolouration. From just the first use, your teeth with start appearing whiter. Includes mouth tray with attached dentist technology blue light and specialised White Glo White Accelerator whitening gel.
Nude by Nature Enchant Nude Eye Essentials Trio Kit Was $74.85 now $30.78
Experience makeup that's 100% naturally derived and sourced from the pristine Australian environment with Nude By Nature. Create ravishing looks in three easy steps with the Enchant Nude Eye Essentials. Perfect for home or travel, this trio of eye products has you covered 24/7.
GHD Aura Professional Hair Dryer Was $299.99 now $184.37
Up to 27% quieter and lighter than regular hair dryers, and still more powerful! ghd's Aura Professional Hair Dryer offers you salon-quality drying in the comfort of your own home without that hefty price tag. Featuring Laminair technology delivering a 42% more concentrated stream of air than other dryers, advanced ioniser to remove static from hair for fizz-free drying, cold shot button, a huge 400 metre cord and variable power/heat settings for optimised drying!
Cabello 3 Wand Hair Curler Black Was $199.99 now $56.63
This professional hair curling wand utilises the latest ceramic and digital technology to bring desired results in just a few minutes. Gentle on hair and suitable for any length, the 3 Wand Curler lets you create smooth and natural-looking curls in three size variations. It's safe and easy to use with its temperature control function and 360-degree swivel cord.
Bio Oil 20oml Was $34.95 now $30.49
The Bio-Oil formulation is a combination of plant extracts and vitamins suspended in an oil base. It contains the breakthrough ingredient PurCellin Oil™, which changes the formulation's overall consistency, making it light and non-greasy, ensuring that the goodness contained in the vitamins and plant extracts is easily absorbed.
The Original Makeup Eraser Mini Unicorn $16.48
The Original Makeup Eraser removes your makeup with nothing but water! Now comes in a cute bite size, throw these minis in your purse or suitcase so you can take them while you're on-the-go! The polyester cloth gently but effectively removes dirt, impurities and makeup, leaving your skin feeling clean and refreshed. Designed with two different sides for two different purposes. Use the short fabric side to erase makeup and the long nap side to exfoliate your skin.And once you're done, simply throw it in the washing machine for use again and again!
Clinique Pep Start Eye Cream Was $44 now $38.48
Start your day with some pep! This energising cream takes just 3 seconds to perk you up, with a cool touch and de-puffing applicator that leaves eyes looking bright and bushy tailed.
Dr LeWinns Eternal Youth Overnight Recovery Complex Was $139.99 now $54.89
Rejuvenate your complexion with this incredibly rich serum from Dr. Lewinn's. Formulated with Dr. Lewinn's very own Juveleven, a powerful hexapeptide that helps to rejuvenate and boost the skin's appearance, and Epitensive, a technological breakthrough in skin rejuvenation. It supports the skin's regeneration process overnight helping to improve elasticity and minimise the appearance of fine lines and wrinkles.
Lancome Hypnose Doll Eye Mascara Black Was $55 now $38.99
Hypnôse Doll Eyes by Lancôme coats every single lash without weighing them down, for a wide-eye look. The cone shaped brush is carefully developed to assure the ideal load on each lash, even in the inner corner of the eye. The exclusive Fibershine formula, enriched with nylon powders, offers perfect load and beautiful curve for seductive fanned out lashes.
Ariana Grande Moonlight for Women EDP Was $79 now $65.98
Capturing her bright personality, sweetness and creativity, this scent exudes Ariana Grande and what she represents. Moonlight is a scent that looks to inspire, provide confidence and be a positive light to those who surround you. With rich black currant, juicy plum and sweet undertones, this scent excites the senses.
Disclaimer: This article contains affiliate links. If you make a purchase, we may receive a small commission at no extra cost to you.
Win a $200 ebay Gift Card
For your chance to win a $200 ebay gift card, simply complete the entry form below.
Good luck!