Is The New Santa Cam Creepy or Pure Genius For Parents?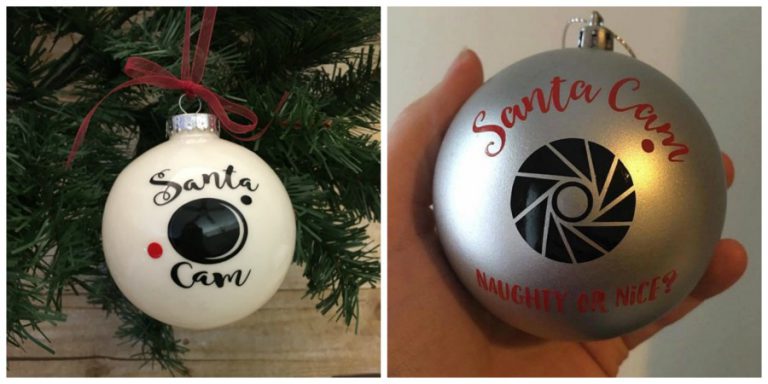 Is this the creepiest Christmas gadget you've ever seen or is it pure genius for parents?
In a world where technology is getting more advanced by the day, the latest 'gadget' to hit our shores is the Santa Cam. The idea was created by mums in the US and has taken off around the world and on social media.
It takes the carol 'Santa Clause is coming to town' to a whole new level because Santa supposedly SEES everything your child does through a fake camera lense, embedded on a Christmas bauble decoration.
But the kids don't know the lense is fake. They think Santa is truly watching them through a camera.

Haha! Had to share! Someone has been on their best behavior ( which is negotiable) since I installed the Santa Cam ? ? from @paperlypress ! (One of my favorite Etsy shops!) She has also been talking to it in Oprah proportions: "EVERYONE IS GETTING A SLEIGH "!!!!! #dontstopbelieving #paperlypress #coolchristmas #christmasdecorations #shitkidsdo #kidsarefunny #santacam #momlife #omg #? #? #ilovechristmas #popnatural #loveofmylife❤️ #papergoods #caketoppers #supportsmallbusiness #santababy by @popnatural
One teacher in the US has worn a Santa Cam around her neck to ensure her classroom stays in line.
It's simple to make your own, but if you don't have time and love the idea, head to Etsy where there are boundless listings to purchase your very own Santa Cam.
If anything, it could be the answer to ensuring your kids are on their best behaviour during school holidays or at least until Christmas Day.
Disclaimer: There are affiliate links on this post. Should you choose to buy a Santa Cam, we will receive a small commission at no extra cost to you.