Win Disney Classic Sleeping Beauty on Blu-Ray!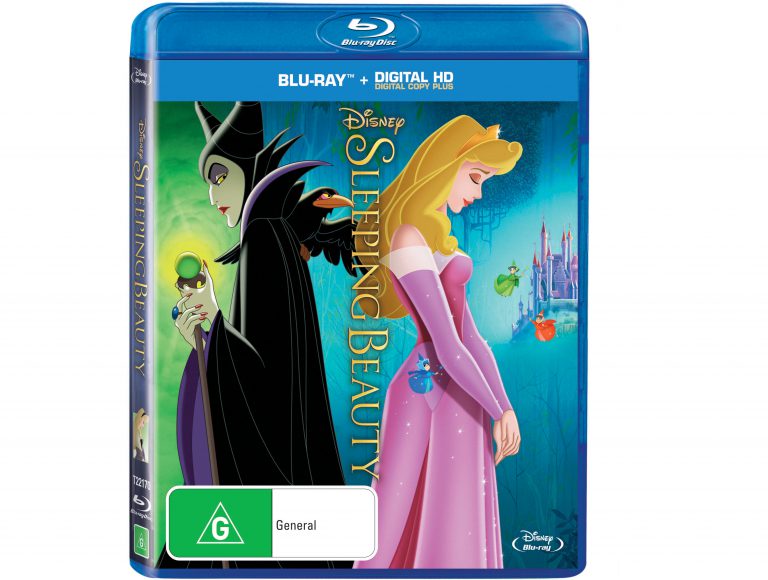 Sleeping Beauty on Blue-Ray and DVD
Get set to rejoice when Disney's classic Sleeping Beauty awakes from an ageless sleep to launch on Blu-ray and DVD this August
Watch beauty awaken for the first time with the exclusive digital download of Sleeping Beauty commencing August 9, 2014 or anticipate the moment of true loves first kiss on Blu-ray and DVD from August 13.
Sleeping Beauty is a timeless fairytale classic, brought back to life by the recent theatrical success of Disney's sinister spin-off, Maleficent. Celebrate where the story began and experience the magic all over again with this in-home essential.
Bitter after being rejected from celebrating the birth of Princess Aurora, Maleficent casts a vicious spell that condemns the beloved princess to death on her 16th birthday. After pricking her finger on a spinning wheel Aurora is cast into an endless sleep and it is only with true love's first kiss, and the help of three good fairies, that she can again awaken.
The complete digital restoration and crystal clear high definition will have mums and daughters falling in love with Sleeping Beauty all over again. Experience extra magic with exciting bonus features, including the chance to explore the evil Maleficent's dungeon, exclusive to Sleeping Beauty Blu-ray edition.
Available on Blu-ray and DVD August 13, 2014 Sleeping Beauty is an essential addition to any Disney fairytale collection.
The Giveaway
Mums Lounge have 8 copies of Sleeping Beauty on Blu-ray to giveaway. For your chance to win, complete the entry form below. Good luck!