Win Your Ultimate Entertainment Package with a $200 Ticketmaster Gift Card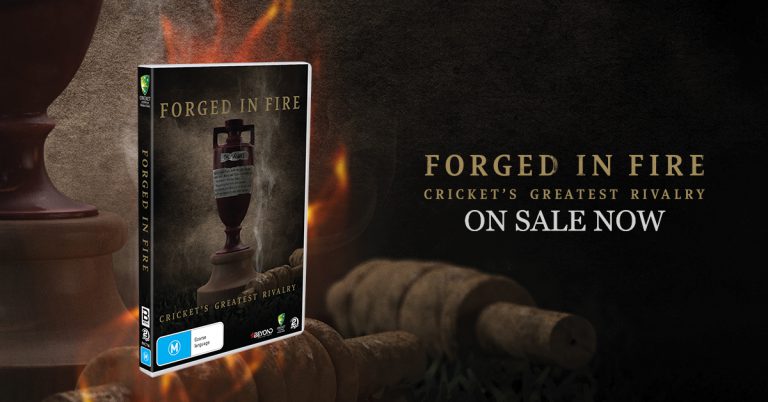 Win Your Ultimate Entertainment Package with a $200 Ticketmaster Gift Card
Christmas shopping for Dad might seem easy. You just throw some socks, maybe a tie and some cufflinks into the trolley as you stress about what to get all the other more difficult-to-shop-for-rellys. If he's lucky he might even get a six pack of beer or a bottle of his favourite tipple. But why not treat Dad to something he'll really get a kick out of unwrapping this year, and you know he will actually be excited to use, and get him a copy of the newly released, hot-on-the-shelves, copy of 'Forged in Fire.'
Whilst you/your mum might be sick to the back-teeth of having to call your husband/Dad to the table for dinner seventeen times because he just needs to see them 'bowl one more ball,' while the Ashes are on, what could be a better Christmas gift for the self-confessed sports-mad than the no holds barred documentary exploring the intense rivalry between Australia and England over their 30 year competition to hold the Ashes urn?
Whilst we may not always understand the fascination, they clearly do!
There's nothing quite like the world of sport. For over 30 years, England and Australia have played out a unique cricketing competition. Contested roughly every two years, the two nations compete for one of the most famous, and diminutive, trophies in sport, the Ashes urn. Over the years, the series has witnessed many of the most famous moments in world cricket: whilst headlines may be secured by famous performances with the bat and ball, controversy has never been far away. Featuring interviews with a host of former and current players including Australians Merv Hughes, Shane Warne and Ricky Ponting, alongside England's David Lloyd, Ian Botham and Michael Vaugh, this is the definitive story of cricket's greatest rivalry.
If like me, you live in a household full of cricket fanatics but wouldn't know a DRS (decision referral system) from an LBW (leg before wicket), let's just say there is hope for us yet! You could win yourself an ultimate entertainment package with a $200 Ticketmaster gift card. (Meaning you could totally get your own back and take your partner or Dad to see that band that you totes adore (and they kinda don't!) Or you could just leave him at home to watch his new cricket DVD and take someone else. Totally up to you!
Entry for your chance to win the $200 Ticketmaster gift card takes just 20 seconds – in fact you can do it (much) quicker than the Poms make their next run!