How to Make Marshmallow Paint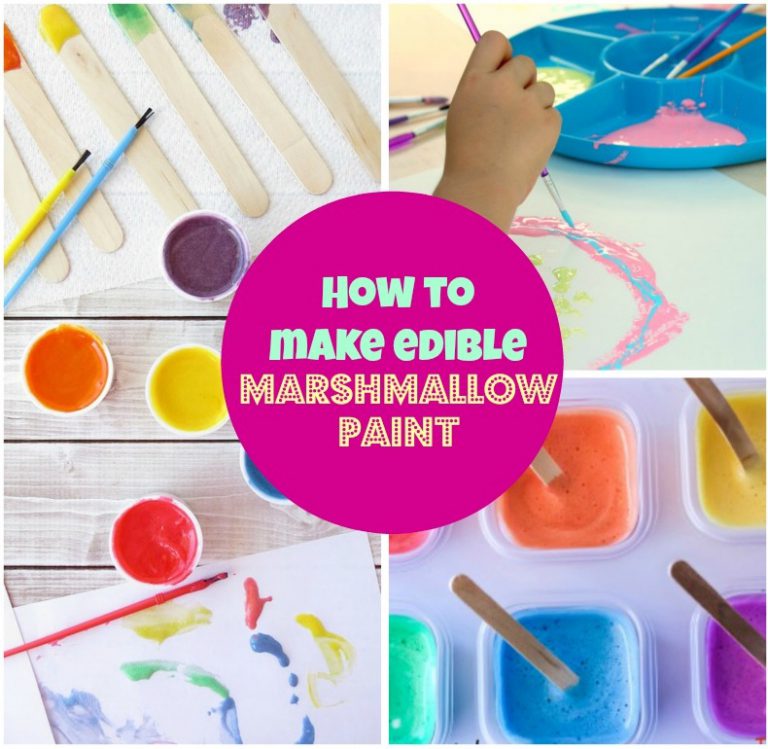 How to make Marshmallow Paint
Get your kids super excited and let their creativity run wild with this cool marshmallow paint- and yep it's even edible!
We all know that kids love nothing more than popping on an art smock, grabbing a paintbrush and getting creative. So why not try something different and whip up a batch of marshmallow paint- it's so cool!
The kids will love helping out to make the marshmallow paint and they can even choose their own favourite colours (just make sure their little fingers stay away from the hot marshmallows while they're melting!).
Why not let your kids experiment with mixing drops of different coloured food dye to see what colour it creates. This is also the perfect opportunity to teach your kids all about primary and secondary colours!
So how exactly do you make marshmallow paint? Well as you'll see, it's so quick and easy… you'll be wondering why you've never made it before!
Start off by melting 1 cup of marshmallows (you can also use mini marshmallows) in a large microwaves safe bowl for 30 seconds. Give them a stir and add ¼ cup of water. Continue to stir until the water has completely mixed into the marshmallows.
Microwave the mixture for a further 30 seconds. Add two tablespoons of glucose syrup and 1 tablespoon of water and mix until well combined.
Place back into the microwave for a further 30 seconds. Stir until the marshmallows are completely melted and the mixture is totally smooth.
Pour the mixture into small containers and tint with drops of food colouring. Use icy-pole sticks to mix well.
Once the marshmallow paint has cooled, the kids can get painting! Finger painting with marshmallow paint is lots of fun (especially because you can lick your fingers) but for kiddies that hate sticky fingers, those icy-pole sticks will come in very handy!
What a fun, edible and creative way to get kids painting. This edible Marshmallow Paint is perfect for some weekend or school holiday fun!
Recipe adapted from Smart School House 
What are your favourite school holiday activities?