Get Back To School Ready With These Fun Educational Activities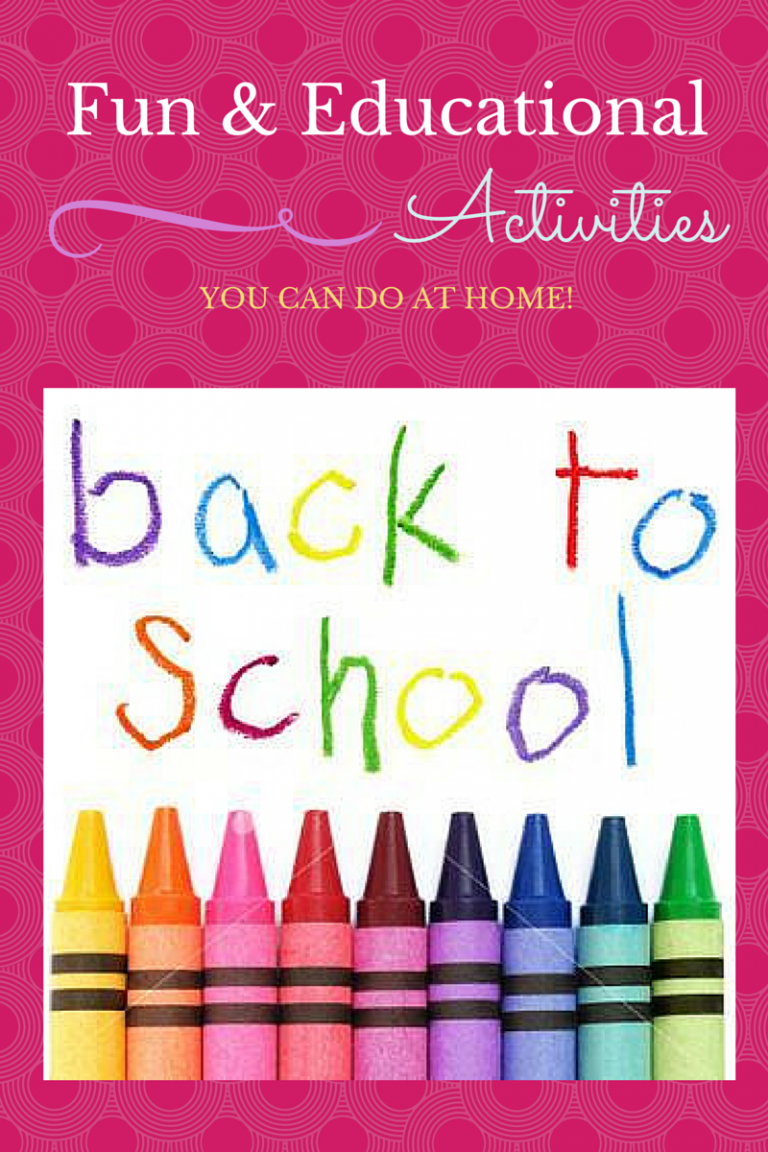 7 Fun Educational Activities
After the summer holidays it can take quite a while to get back into the routine of school. Despite best intentions, regular reading often goes by the wayside over the summer break… and really, has anyone even thought about spelling or maths?
Fear not! There are lots of fun and easy activities you can do with your child to get them 'back to school ready'. And don't worry… there's no spelling tests involved (we promise!).
First up, next time you pop into a shop to buy something, have your child pay for the items. See if they can work out the change too. Encourage them to count their money starting at the largest denomination.
For a fun little outing, head to the library and borrow a range of reading materials. Don't just stick to books! Also grab some magazines, cookbooks and talking books. Choose one or two of these a day and read them together. Talking books are also great for developing children's use of expression when reading.
Grab out the Lego and have a competition to build the tallest building. Use a ruler or a piece of string to measure how tall the buildings are.
When it's bath time, have your little one fill a range of containers with water. See if they can guess which container is heavier. Pop the containers onto a set of scales to check.
Grab out some paper and a coloured pen or pencil and have your child write a letter to their new teacher. Get them to ask any questions they would like answered, as well as tell their teacher a little bit about themselves. This is a great way to get your little one back into the swing of writing and is also a lovely way for the teacher to get to know your child.
Get cooking! Read through a recipe book together and let your child choose something they would like to cook. Cooking is a great way for kids to practise reading recipes, weighing and measuring ingredients, not to mention learning about the science involved with cooking, as well as kitchen safety.
When you're next in the car, bring along a basic map and see if your child can track where you're going. Look out for main towns and roads. This is a great way to talk about distances, coordinates and of course, maps.
There are so simple many things that you can do in your everyday life to get your child 'back to school ready'. Whether it's counting steps as you walk down the stairs, singing a song in the car, or playing a game of cards, all of these things will help to break your little one out of their summer holiday hiatus and have them ready and raring to go when the school year starts!