Budget-Friendly School Holiday Activities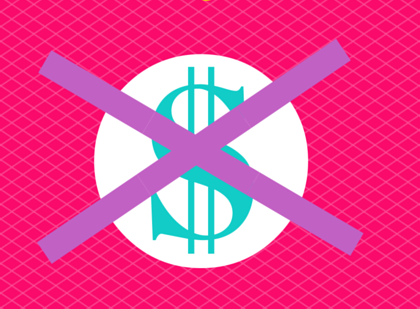 School Holiday Activities that Won't Break the Bank
School holidays can be a really, REALLY expensive time! For parents it seems like your wallet is permanently open, and at a time when you're still suffering from the Christmas-cost hangover, it can be really stressful to think of fun activities that your kids will love, but that will also stop your credit card from screaming obscenities at you!
So we've put together a list of 30 super fun activities that either cost only a small amount (yay!) or are totally free (double yay!!).
First up, if you are looking for activities that you can do inside your own home, then it's pretty hard to beat an afternoon of baking. And yes we totally give you permission to lick the spoon (oops we mean that we give your kids permission… but we don't mind if you lick it while their backs are turned). Or if your little ones need to burn off some energy, crank up some tunes and have a little disco party in your lounge room.
If the weather isn't playing nice, then it means it's time for a craft afternoon. So whip out the glitter, the stickers and the textas and let your kids go wild. If craftiness isn't their thing, then dress ups or a board game are always fun options too!
Sick of being inside? Head out to the backyard for a game of cricket. Or perhaps a fun little treasure hunt is more your thing. How about building a cubby or tree house in the backyard (just no broken arms, ok!!)? Why not buy a face painting kit and paint your little ones faces. Being outside is also a great excuse to do a really, really messy science experiment… go on!
If you want to head further from your house, but don't want to be shelling out the big bucks, then pack a picnic and go to your local botanical garden or playground. If you're lucky enough to live near the beach, then head there. If not, a local pool is a great option for cooling down in the summer heat.
For something a little different you could always ride a tourist train, pick berries, visit a museum, go to a market, or visit a national park.
And possibly the most important thing of all… no school holiday fun would be complete without a chilled out movie night at home! Pop on your pj's, make a big bowl of popcorn and settle in for some family fun.
Don't forget to check out our free printable for lots more fantastic school holiday activities!
What are your favourite school holiday activities?