Cyber Safety Tips: Keeping Your Family Safe On the Internet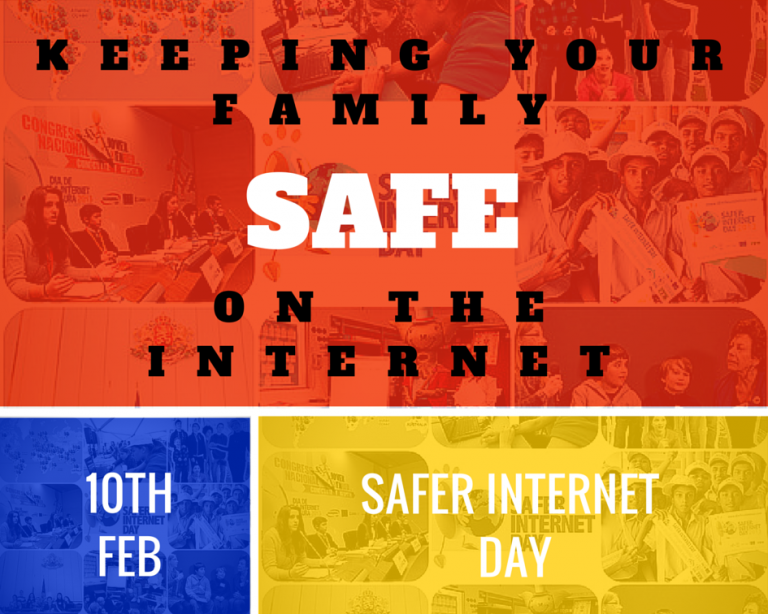 February 10th marks Safer Internet Day – an initiative developed to promote safer use of technology amongst children. Given that we live in a day and age where iPads, iPods, laptops and smartphones are part of everyday life, it has never been more important to know how to keep your family safe on the internet.
Image Credit: Safer Internet Day
Cyber Safety Tips
Keep your computer in a central place
The family computer should be in a central place such as in the lounge room or dining room. This allows you to see what your children are accessing. There is no need for children to be using a computer in their bedroom.
Don't forget about smartphones, iPads and iPods too!
Many parents do a great job of monitoring their children's internet use on the family computer. However! We often forget that smartphones, iPads and iPods are all able to connect to the internet. All of these devices should either have the internet access switched off, or should only be able to be used a central part of the house.
Education
The internet is an important part of our children's lives and a great tool for research and entertainment. Cyber safety is not about banning children from using the internet, but rather about setting limitations and teaching them how to use it in a safe manner. The Australian government has a great website called Cybersmart which has plenty of cyber safety resources for parents, schools and children.
Image Credit: Cyber Smart
Be the boss!
When it comes to your children's safety on the internet, you are in charge. You are the one who gets to decide how much internet access your child has, the types of websites they can access, and what purpose they're using the internet for. Set limitations and be firm with them.
Know your children's passwords
If your children are using the computer, a smart phone, iPad or iPod, you should know their passwords. It is your responsibility to keep your children safe on the internet. While your child may not be doing anything wrong, there are people and websites out there who do not have your child's best interests at heart – it's your job to know what they're accessing and monitor it accordingly.
Check your history
Use the history settings to see what websites your child is accessing. If any seem inappropriate, check them out, discuss them with your child, and explain to them why they are not appropriate. Many families find it useful to come up with an agreed list of websites that their children can access.
When it comes down to it, using the internet is an essential part of everyday life. It's so important that we teach our children how to be cyber safe and actively put in place strategies to ensure their online safety. For more information on Safer Internet Day, click here. 
Image Credit: Safer Internet Day