10 Purrfect Gifts for the Crazy Cat Lady (Or Man) in Your Life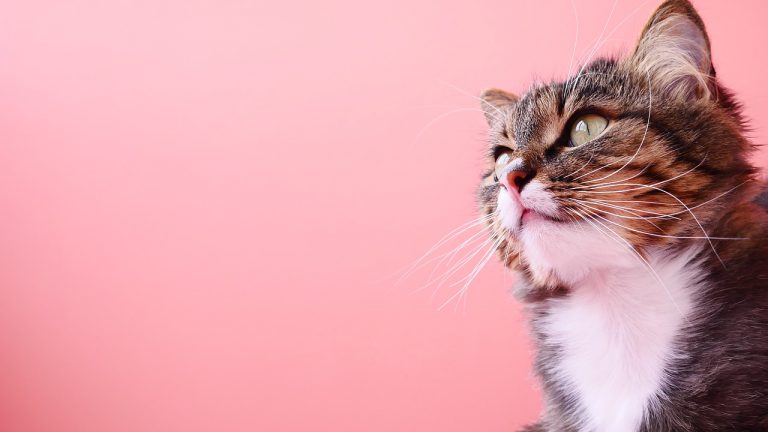 10 Purrfect Gifts for the Crazy Cat Lady (Or Man) in Your Life
Do you know someone who loves cats more than they love humans? If you're nodding your head then check out our top picks of 'paw some" cat themed gifts which will leave you 'feline' good in no time at all!
FUNNY CELEBRI CATS COFFEE MUG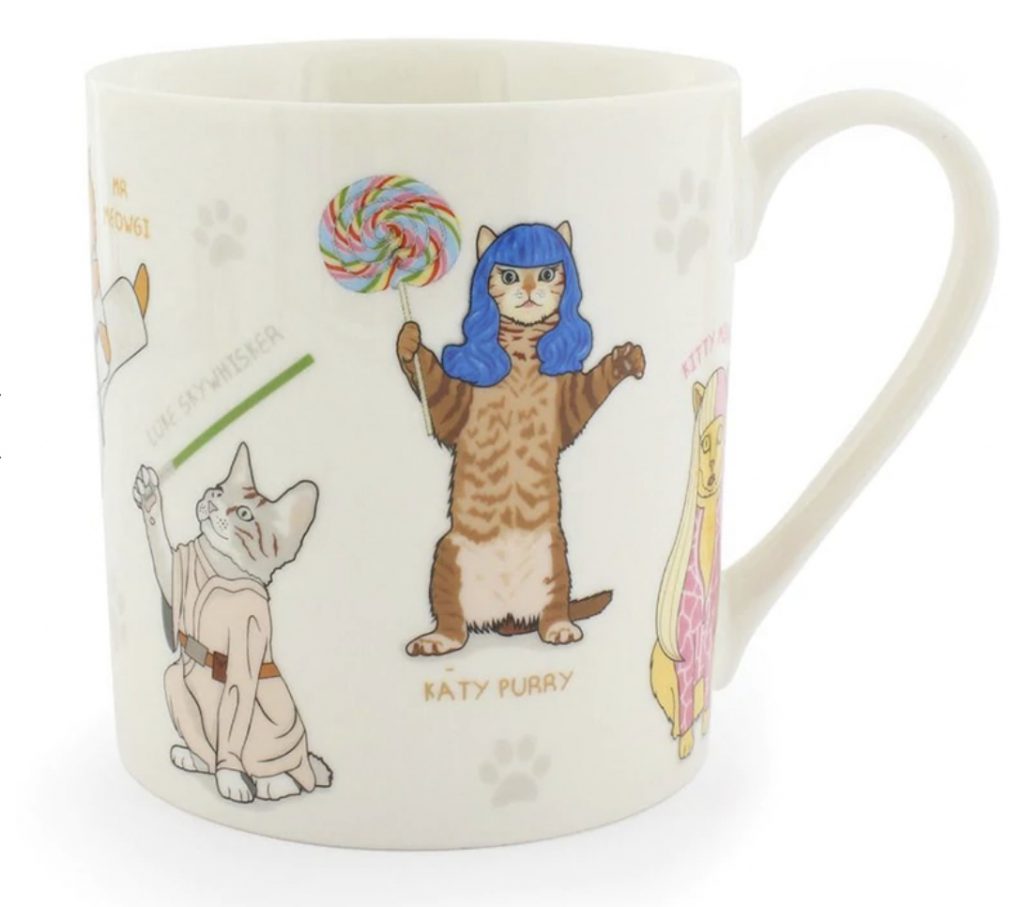 Celebrate your love of these majestic creatures while paying homage to your favourite celebs. Sing Cat-ifornia Gurls with Katy Purry, sip some hot cocoa while you wathc Karate Kat with Mr Meowgi or read Prisoner of Az-cat-ban with your old mate Hairy Potter. That's just a few of the guest stars you'll find on this pawsome ceramic coffee mug! Gift it to your fave crazy cat lady or keep it for yourself.

GINGER CAT SCREEN HOOK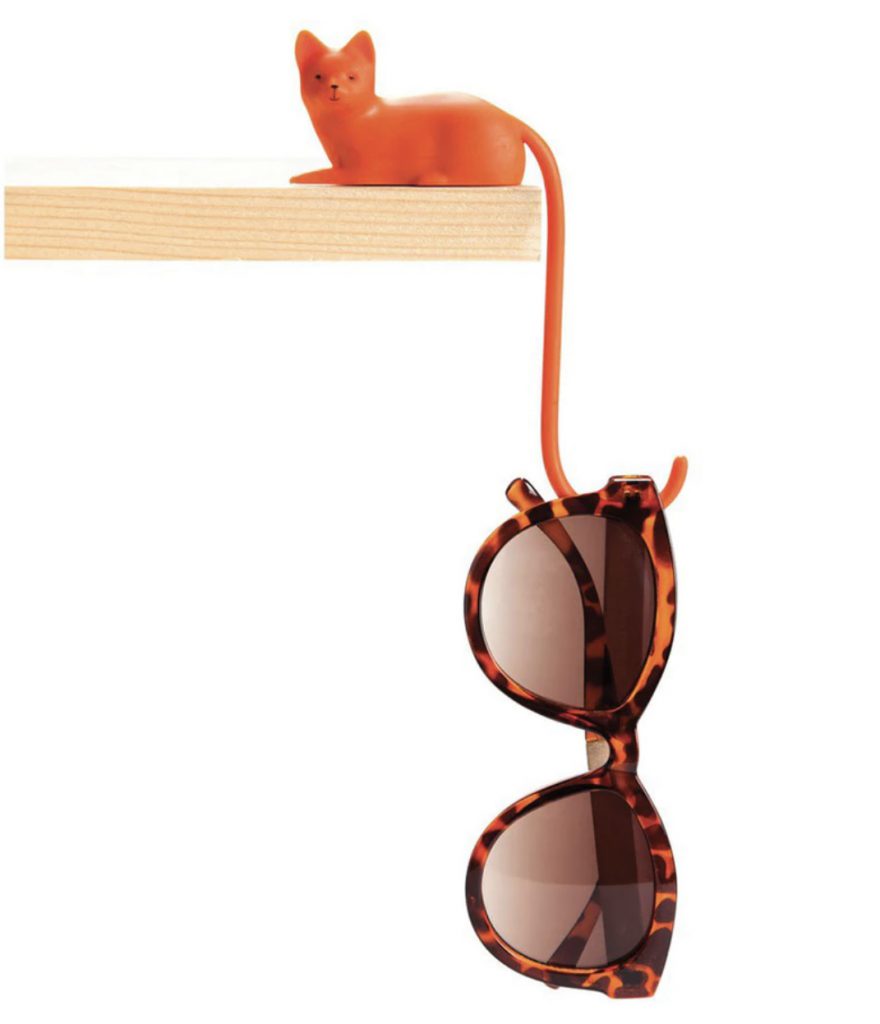 This convenient cat is always happy to help! He just sits on the top your your screen or shelf and lets his tail hang down the side to hold your things. Hang your headphones, keys, cables or any other goodies up to 500 grams. It comes with some adhesive tape to keep things in place. It's an adorable little gift for any cat lover so they can have a pet at their desk when they're missing the ones at home. 

CAT EYES SLEEP MASK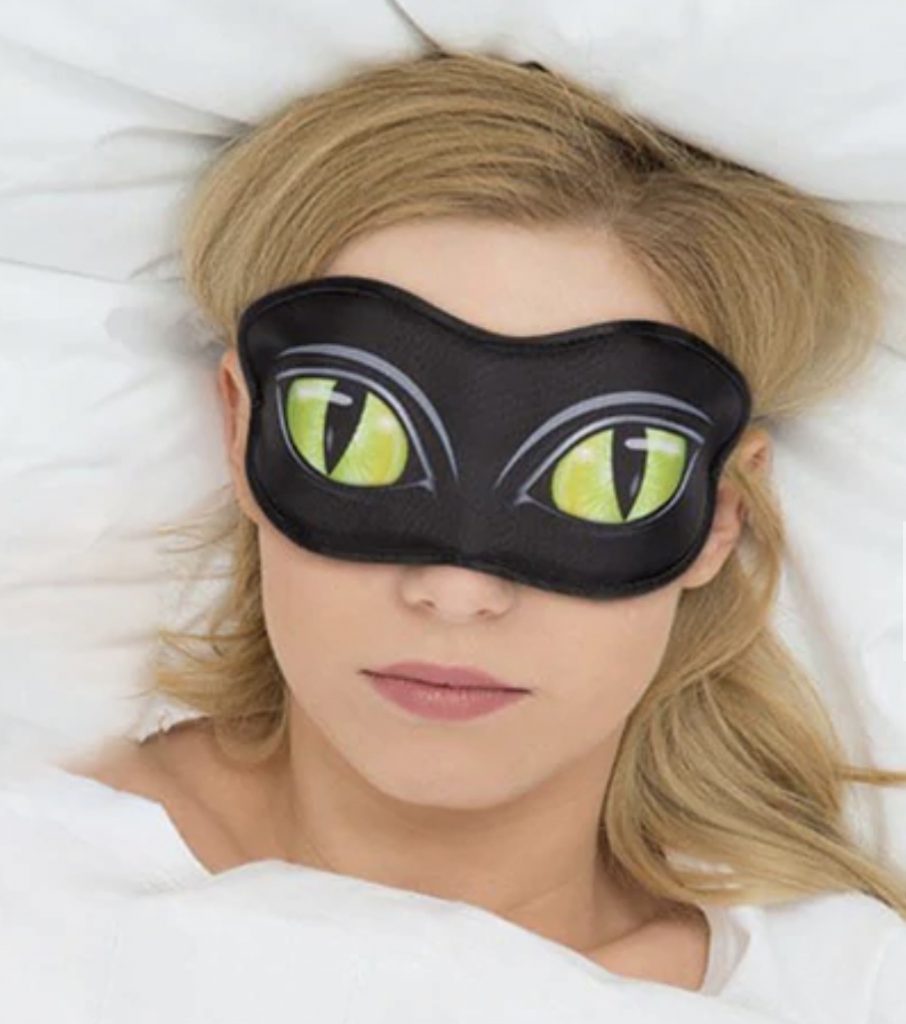 Moths' wings mimic a pair of eyes to ward off predators. We've taken this logic and applied it to wanting to have uninterrupted sleep with our Cat Eyes Sleep Mask. The satiny outer of this mask is printed with a pair of startingly beautiful green cat eyes, so anyone who spies you will totally think you're a cat and think twice before annoying you because cats are notoriously bitchy and moody. The reverse of the mask is made of comfortable cotton, and the elastic strap will keep the mask securely on your face while you're sleeping. You'll be nicely shielded from the light, and cleverly camoflagued so people think you're a cat and you're awake. A great gift for crazy cat ladies, habitual cat-nappers, and those who just like getting a good dose of sleep without light in their eyes.

PEOPLE I LOVE: CATS SOCKS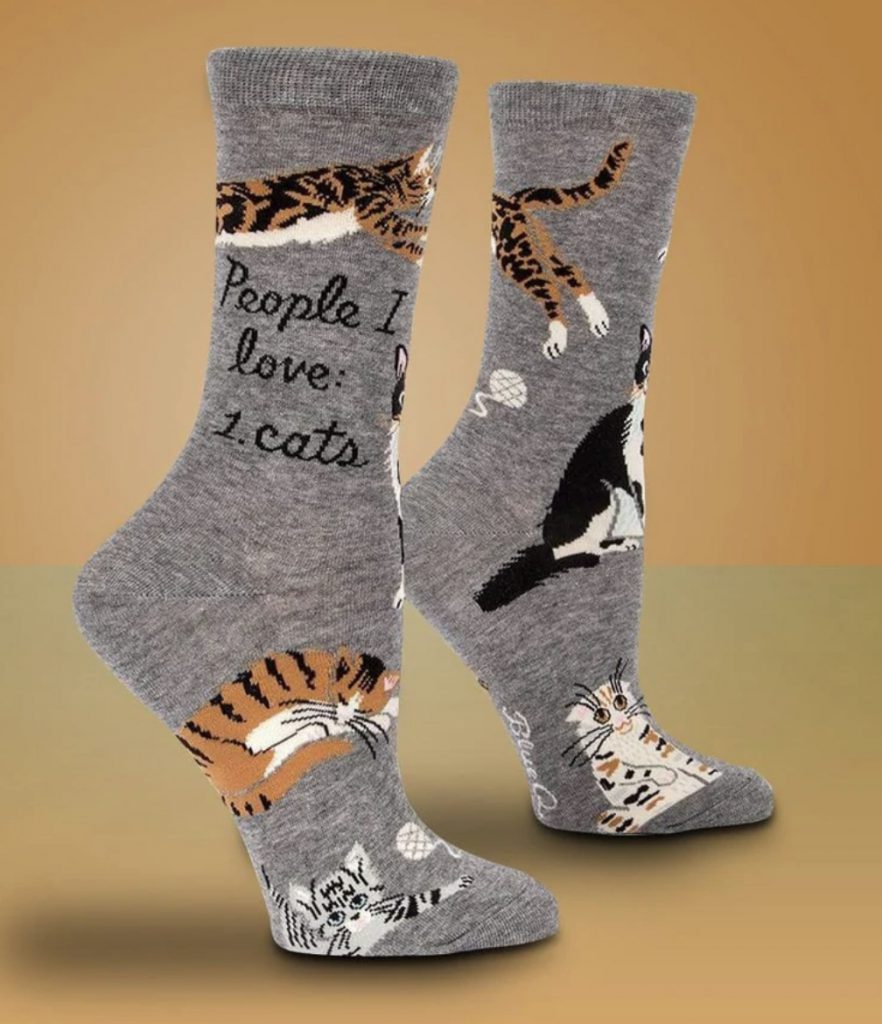 Cats are better than people. Every crazy cat lady knows it. And I'm sure a lot of regular cat-loving folk know it too. Now you can tell people exactly where they rank with these sassy cat socks. You're okay with being a crazy cat lady! Because there's no one you love more than cats. Hell, there's no one you love AT ALL besides cats! And what's not to love? They're cuddly and playful and super cute.

KITTY CREW MEASURING SPOONS
Make your kitchen a little more charming with the Kitty Crew Measuring Spoon Set! Each measuring spoon is wonderfully designed with an adorable feline face for that fun touch. Available in a set of 4, these spoons will make baking a seamless and enjoyable process. The colourfully designed kitty spoons would make a thoughtful and practical gift for the chef or cat lover in your life!

SILVER CAT RING HOLDER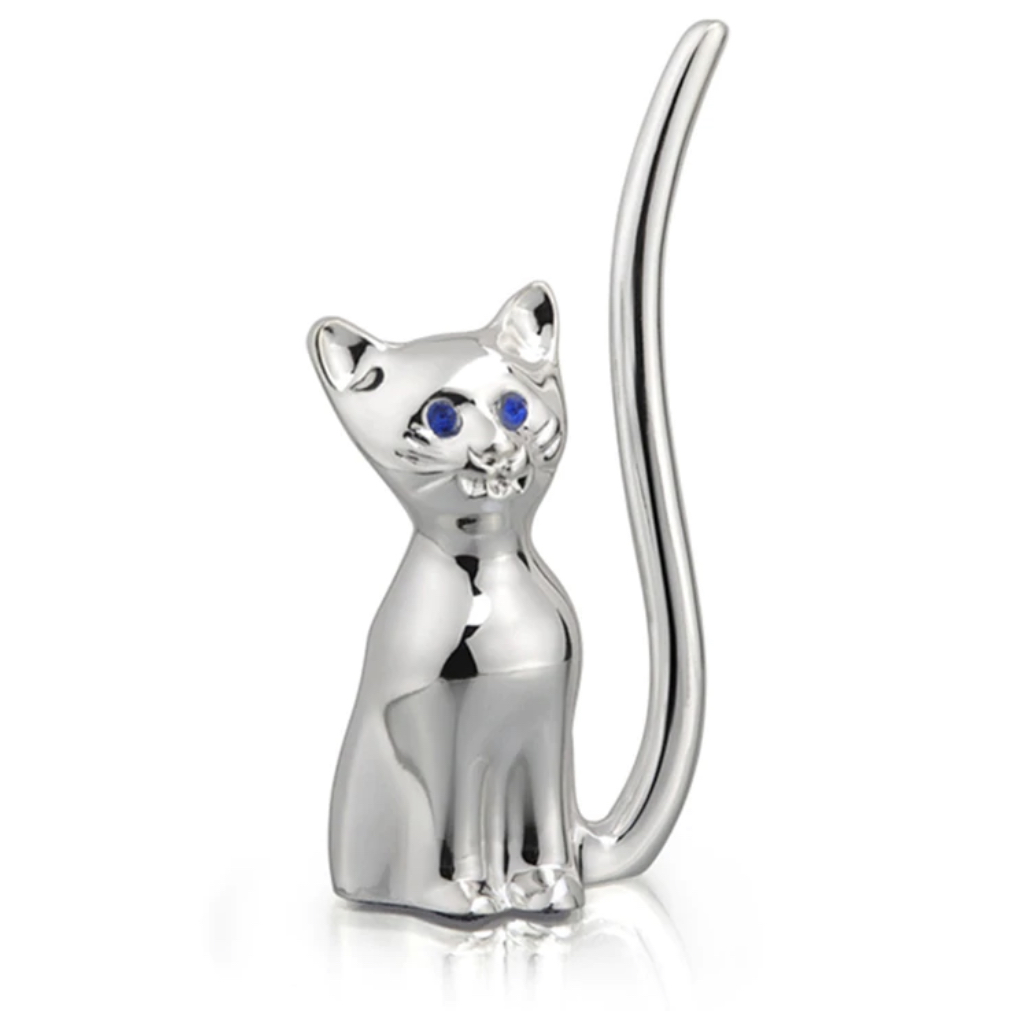 This impressive ring holder will be a shining decor point in any room and surprisingly useful! Keep it by the kitchen sink for when you're doing dishes, keep it in the bathroom for when you shower or the bedroom so your rings are always handy when you're getting ready in the morning. It's got a high shine silver finish with delicate blue gems for the eyes. The base is covered in a navy blue felt to protect your furniture in style.

BOBBING DASHBOARD CAT BUDDHA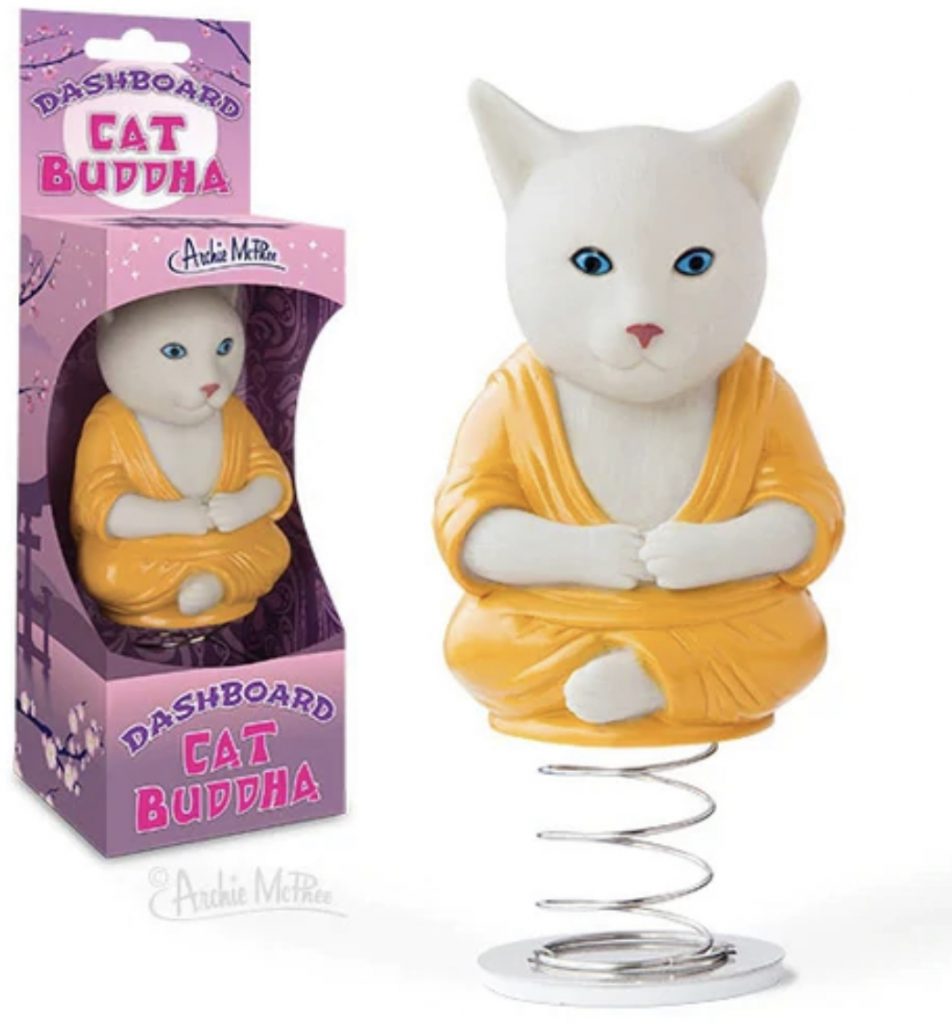 Looking for some zen on the road? Check out this Dashboard Cat Buddha! She's as enlightened as can be and she's ready to bring a little of hypnotic calm to your dashboard with her swaying, bobbing ways. As you focus on driving, she'll radiate peace and serenity. A symbol of good luck and fortune, Cat Buddha is perfect for keeping you calm and cool on the road. That way, you won't get annoyed at the driver in front of you who doesn't know how to drive any faster than 40km/h. Cat Buddha comes with double-sided adhesive tape so you can easily attach it right onto your dashboard. Add a splash of kitty to your dash and reap the benefits of this mystical creature!

ADHESIVE KITTEN BANDAGES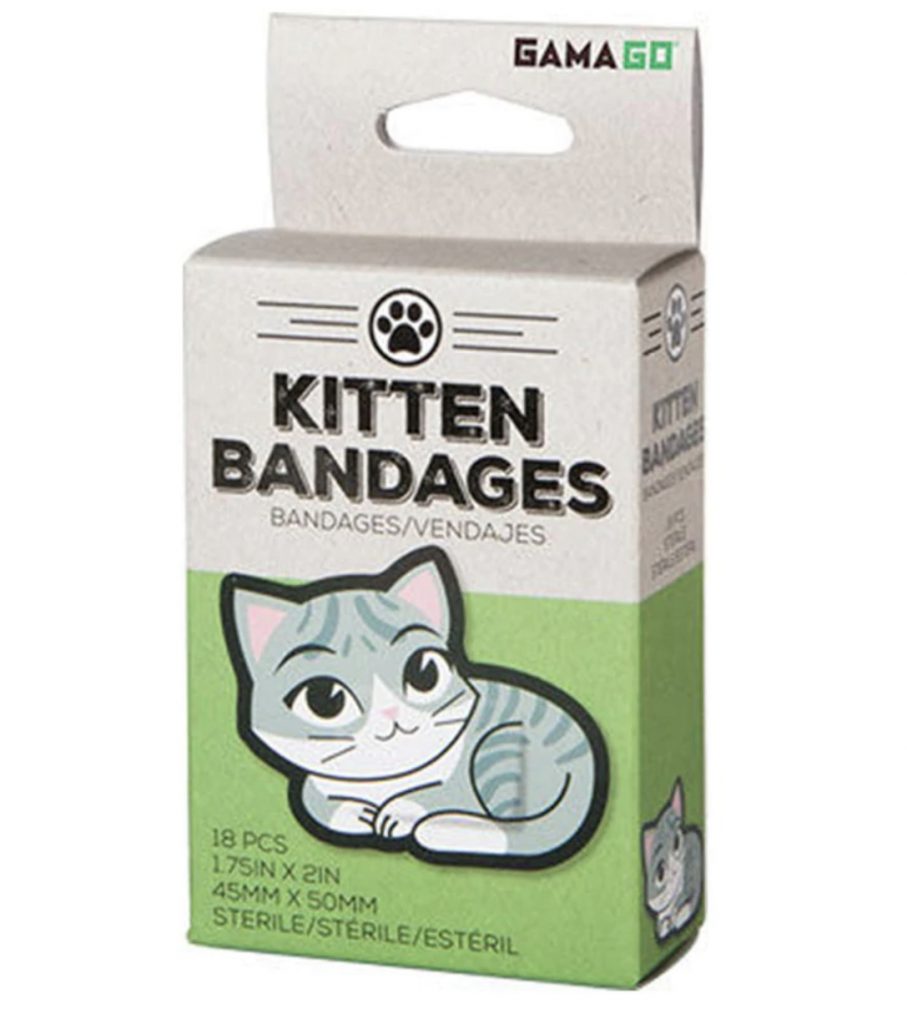 You've hurt yourself! Let our little kitties help you heal. Simply stick a kitty where it hurts and the purrrfectly sterile bandage will ensure no germs get into your cut or scrape. You'll be feline fine in no time at all when you cover your cuts with Kitten Bandages! beautifully gift boxed, they'll make a wonderful practical gift for cat-lovers.

BLACK KITTY CAT USB MUG WARMER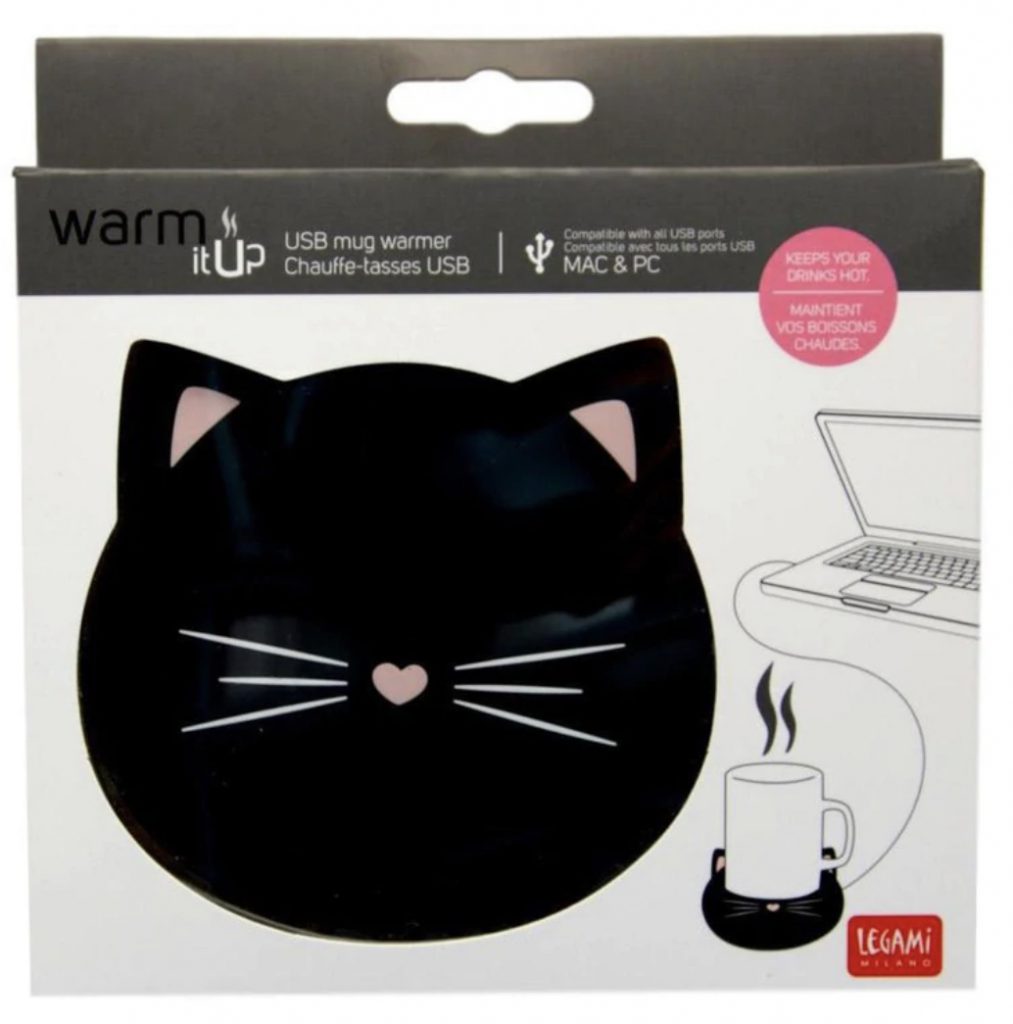 Mug warmers are the perfect way to make that early morning coffee last a little longer. You can express your love of fine feline friends AND delicious warm coffee in one go with this sweet black cat shaped mug warmer. It plugs into any computer (Mac or PC) with a simple USB connection. The pad will heat up to keep your delicious drink warm.

PURR TEA CAT TEA INFUSER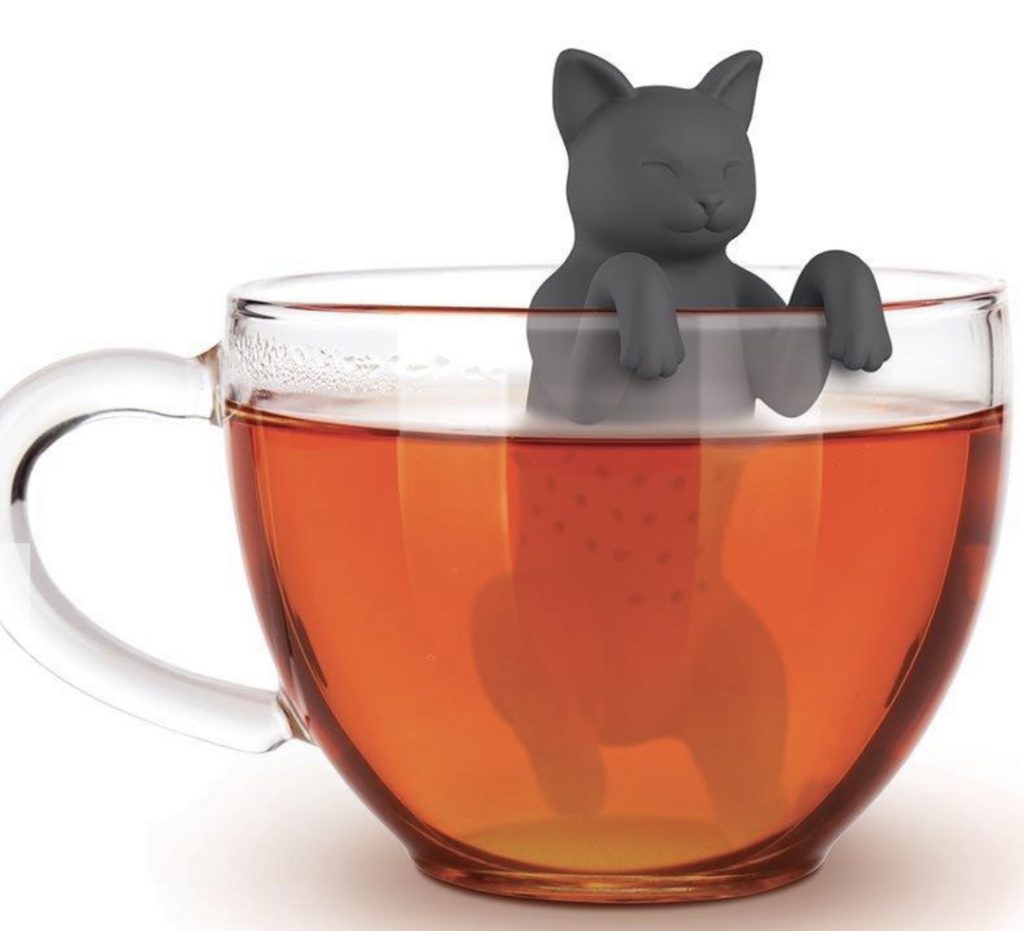 For purrrfectly infused tea you need a pawposely built device, and that device is the Purr tea Cat Tea Infuser, adorably designed to look just like a cat grabbing onto the side of your cup! This infuser is so simple to use as the handy silicone ridge splits in the middle, allowing you to insert your tea leaves and close it again without any fiddly clasps or  closures. It's dishwasher safe too, so cleaning is even easier than using it!

CAT ATTACK GARDEN GNOME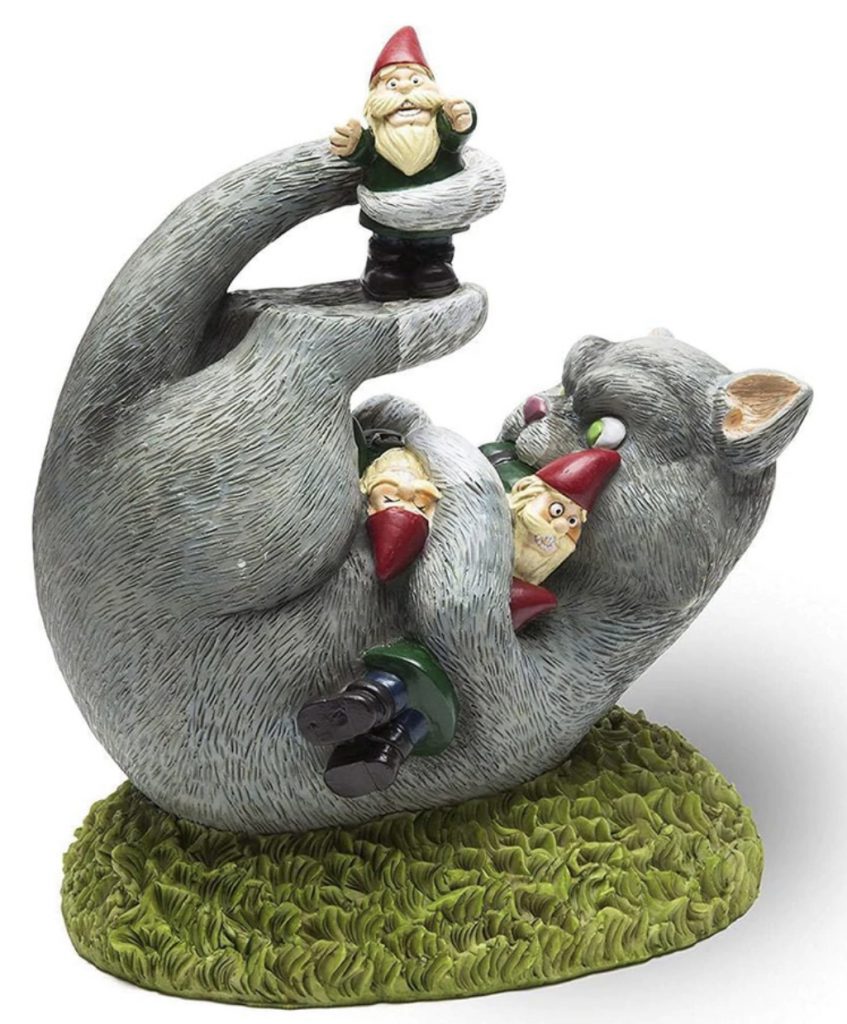 Make it very clear who rules the household with this adorable yet terrifying cat attack garden gnome. If you've ever had a pet cat, you know how quickly play time can get out of hand. One minute they're chasing a ball of yarn, next thing you know there's claws in your leg! I don't think these poor gnomes ever had a chance. This sturdy poly resin statue stands 23cm high and is designed to weather the elements. It'll even survive a playful kitty!

Disclosure: This article contains affiliate links. This means that if you make a purchase, we may receive a small commission at no extra cost to you. This helps to pay the running costs for our website and the wages of our work-from-home writers, who are parents, just like you.