Balenciaga's Latest 'Destroyed' Sneakers May Be The Easiest Designer Shoe To Replicate Yet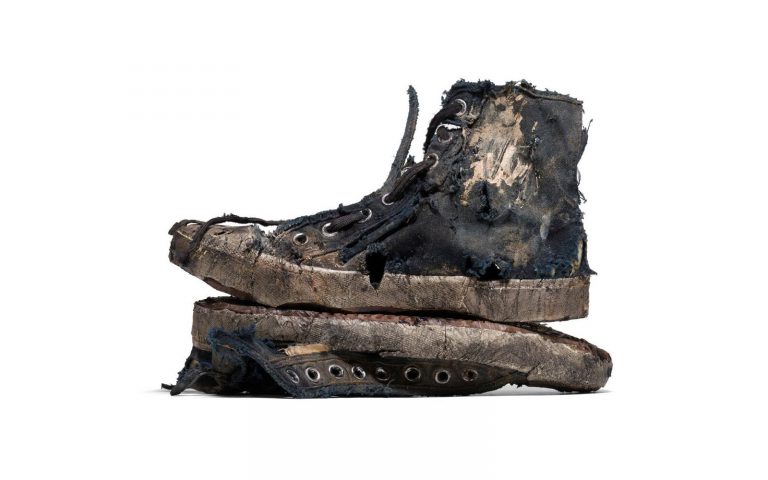 Balenciaga's Latest 'Destroyed' Sneakers May Be The Easiest Designer Shoe To Replicate Yet
If you've got a spare $2,600 lying around then you may want to jump on the distressed shoe trend and purchase some high tops by Balenciaga. Or alternatively save your bucks and chuck your Converses to your dog for the same result!
Balenciaga has released a limited-edition take on their popular 'Paris' sneakers in a style called "Full Destroyed" and the internet has opinions! Oh, and FYI, the high tops are priced at $2,600 – we shit you not!
Barbie Balenciaga pic.twitter.com/VByDnoX4QE

— GE (@gonzaloespin) May 10, 2022
"Balenciaga selling shoes that look like my dog ate them don't sit right with me," a Twitter user wrote.
"If I saw anyone wearing these I'd offer to get them new shoes – I swear Balenciaga pulled these from a dumpster," said another.
"Gonna throw all of my shoes into a fire pit and call it Balenciaga."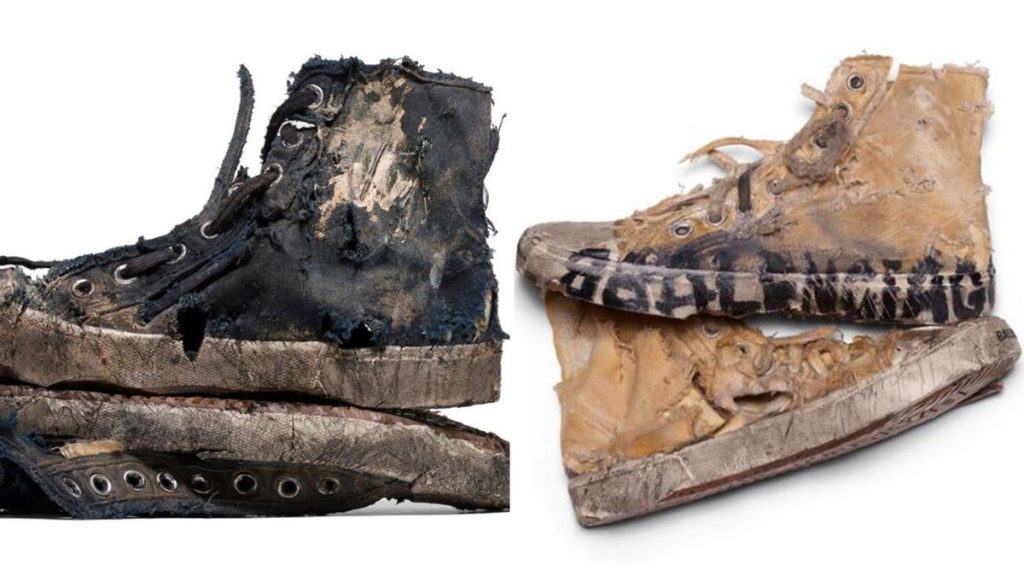 This isn't the first time the fashion house has released some questionable items. Balenciaga has got a reputation for starting weird trends. In 2017, the brand gave us charm-studded Crocs that looked like a three year old designed them. Last year they also unveiled its stiletto Crocs, which believe it or not sold really well!
SMH!
Balenciaga is releasing a new pair of shoes, and I have to assume they are just trolling people at this point. pic.twitter.com/IsJaBxCvy6

— Joe Pompliano (@JoePompliano) May 9, 2022
Clearly this is just for people with more money than sense, right?
Images: Twitter