15 Christmas Hampers That Are Perfect for The Person You Never Know What to Get!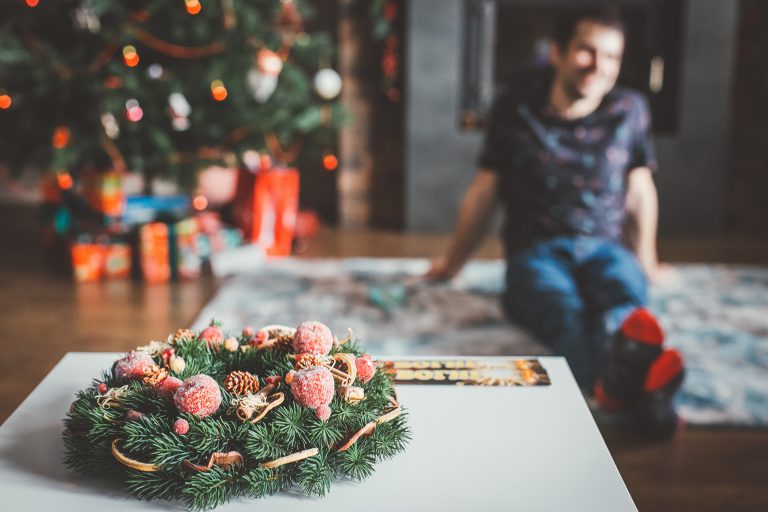 15 Christmas Hampers That Are Perfect for The Person You Never Know What to Get!
There is always one person on your Christmas list that you have absolutely no clue what to buy for Christmas, isn't there? And have you noticed that it'll be the same person, year after year, that you struggle to find a gift for. Well friends, the days of wandering around the shopping mall aimlessly hoping something jumps off the shelves at you, are over. We've put together a list of some awesome hampers, that'll tick all of your boxes!
Disclosure: This article contains affiliate eBay links. This means that should you make a purchase we may receive a small commission at no extra cost to you. The reason we have chosen to include eBay links is because as parents ourselves, we appreciate time-saving, and money-saving tips. By shopping all of your favourite stores in one place, we think you'll enjoy a seamless, streamlined shopping experience.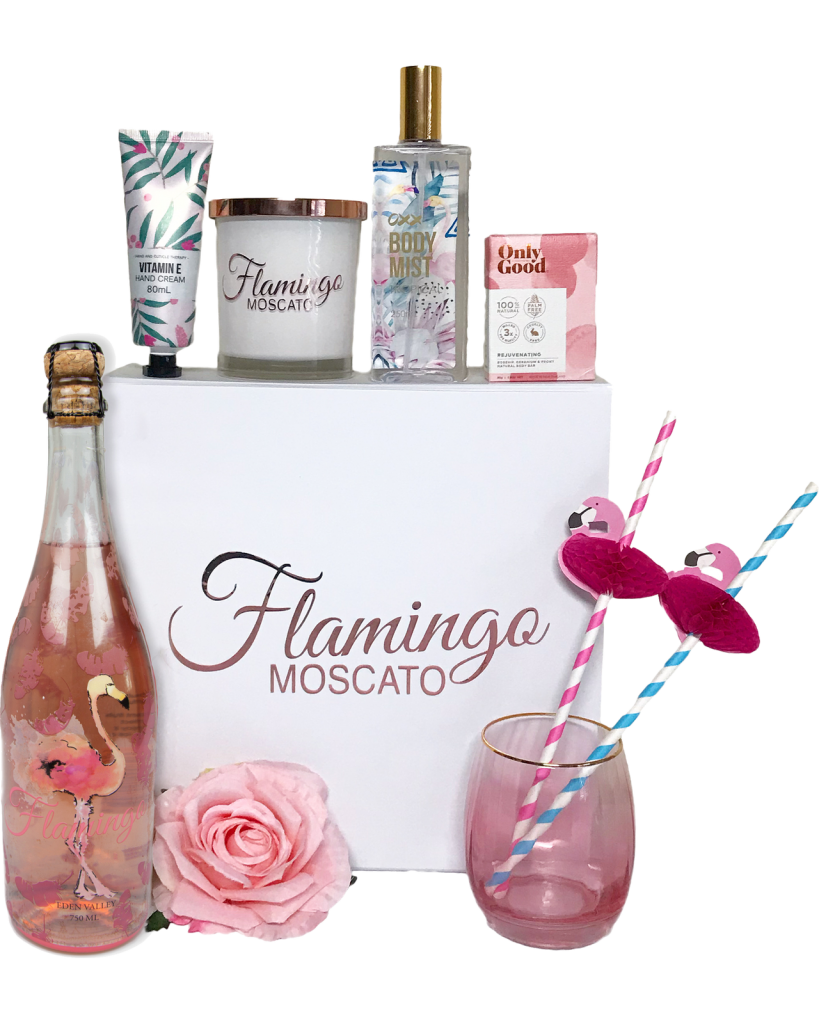 Flamingo Moscato Gifts Eden Valley Non Vintage 750mL
Surprise, dazzle and delight your special someone with a beautiful Flamingo Hamper.
GIFT INCLUDES:
Flamingo Moscato Rose gold Foil Box
Flamingo Moscato Soy Candle – Strawberry Vanilla Punch Fragrance
Flamingo Tropical Fragrance Body Mist 250ml
Vitamin E Hand-cream 80ml
Only Good 100% Natural Rejuvenating Rosehip & Peony Soap
Pink Gold Rim Stemless Wineglass
A Bottle 750ml Flamingo Moscato
Flamingo Straws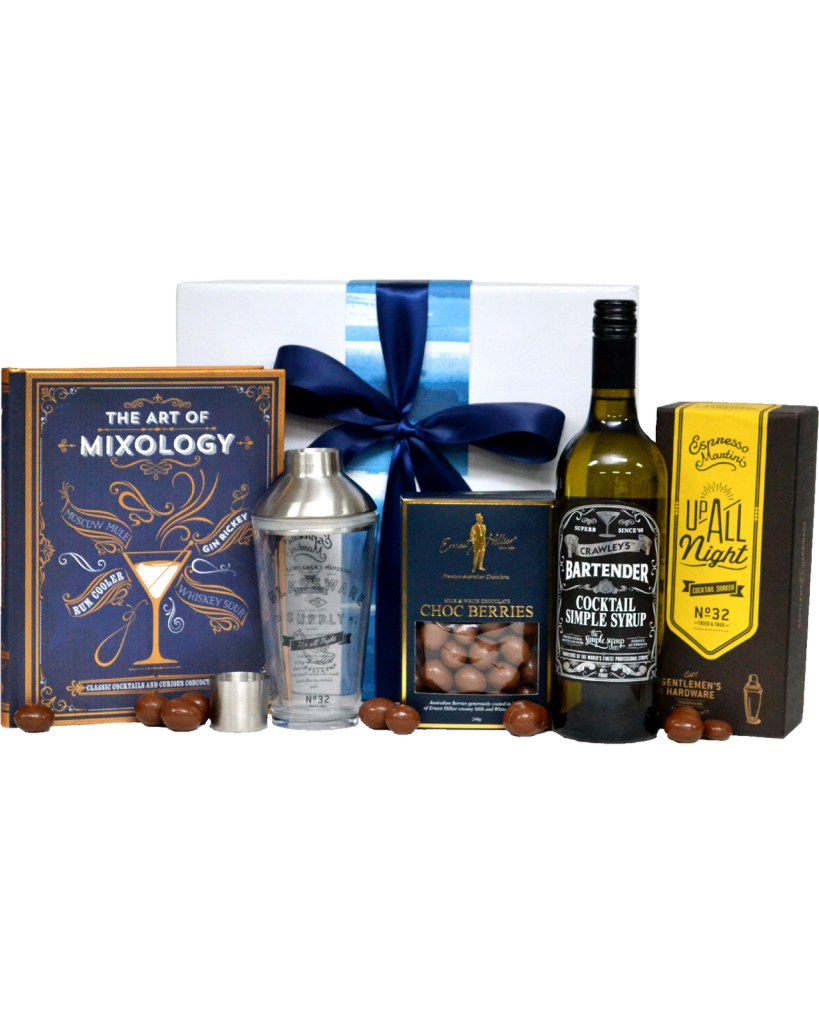 Creative Hampers The Art of Mixology Gifts 700mL bottle
This beautiful book with its delicious recipes and impressive photography will quickly become an indispensable tool for the budding bartender at heart. Filled with classic and contemporary recipes that are a guaranteed winning result every time. Complete with simple cocktail syrup and stunning class cocktail shaker, this hamper is the perfect gift for the home entertainer.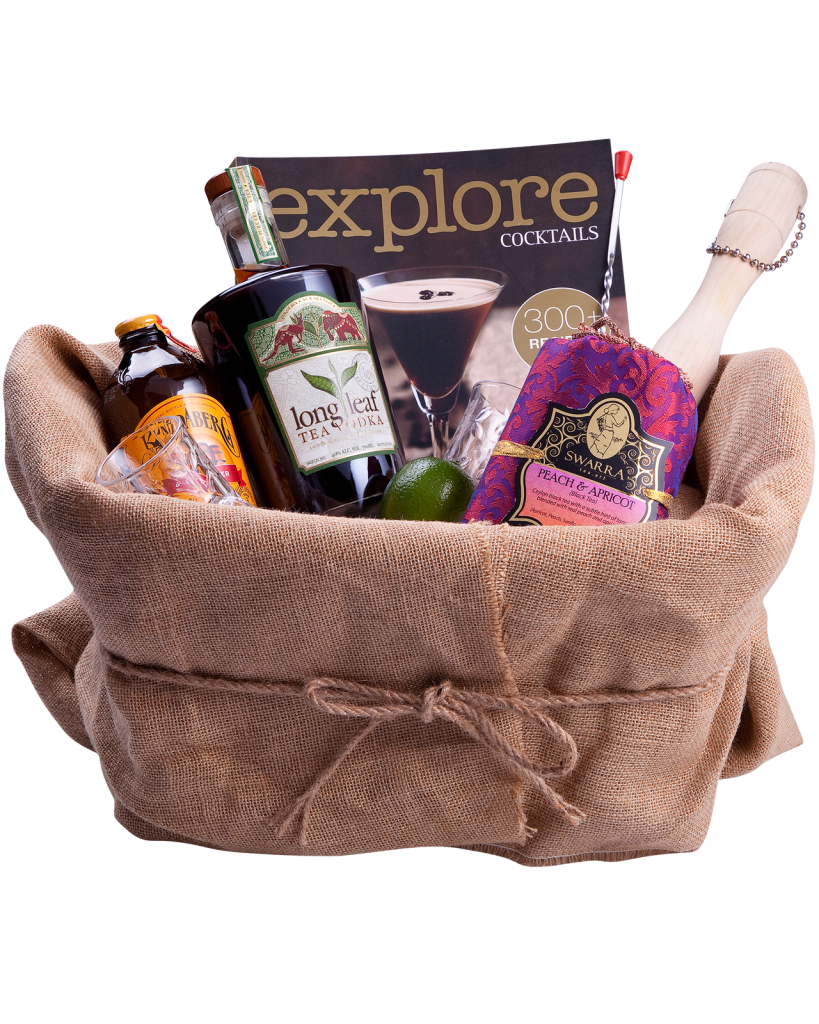 LongLeaf Tea Vodka Hamper Gifts Cork 700mL
This unique LongLeaf Tea Vodka hamper comes with everything you need to make a refreshing summer cocktail and much more. Complete with award winning LongLeaf Tea Vodka, 2 glasses, a wooden muddler, a long metal stirrer, a bottle of ginger beer, lime, 100g pouch of hand-picked, premium Sri Lankan tea and a leading cocktail booklet, all in a beautiful picnic basket. Enjoy!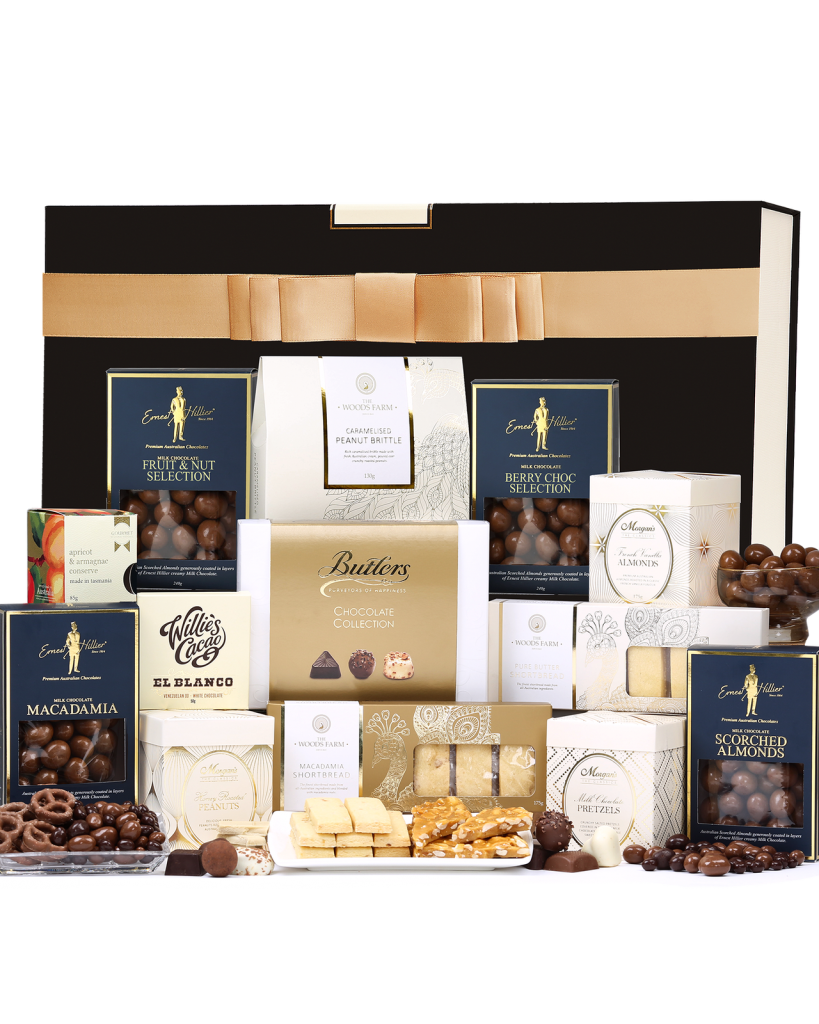 The Hamper Emporium The Sweet Epicure Hamper Gifts
This Sweet Epicure Hamper includes Ernest Hillier Chocolate Macadamias, Chocolate Scorched Almonds, Chocolate Fruit & Nut and Chocolate Berry Selection, an Apricot & Armagnac Jam, Willie's Venezuelan Chocolate Block, Morgan's French Vanilla Roasted Almonds, Honey Roasted Peanuts and Milk Chocolate Pretzels, Butlers Assorted Chocolate, The Woods Farm Macadamia & Pure Butter Shortbread, Toffee Peanut Brittle all presented in a luxury gift box.
170g Beer Nuts
100g Salted Pretzels
50g Finz Thin Bread Crisps
150g James Road Dark Chocolate Covered Oranges
100g Raspberry White Chocolate Mini Melting Moments
125g Savoury Parmesan Paprika Cheese Bites
140g Milk and Dark Chocolate Assortment
90g Handmade Choc Mint Fudge
50g Butter Shortbread Bites
65g Coconut Crispy Rolls Dipped in Choc Orange
Gift Box
Gift Card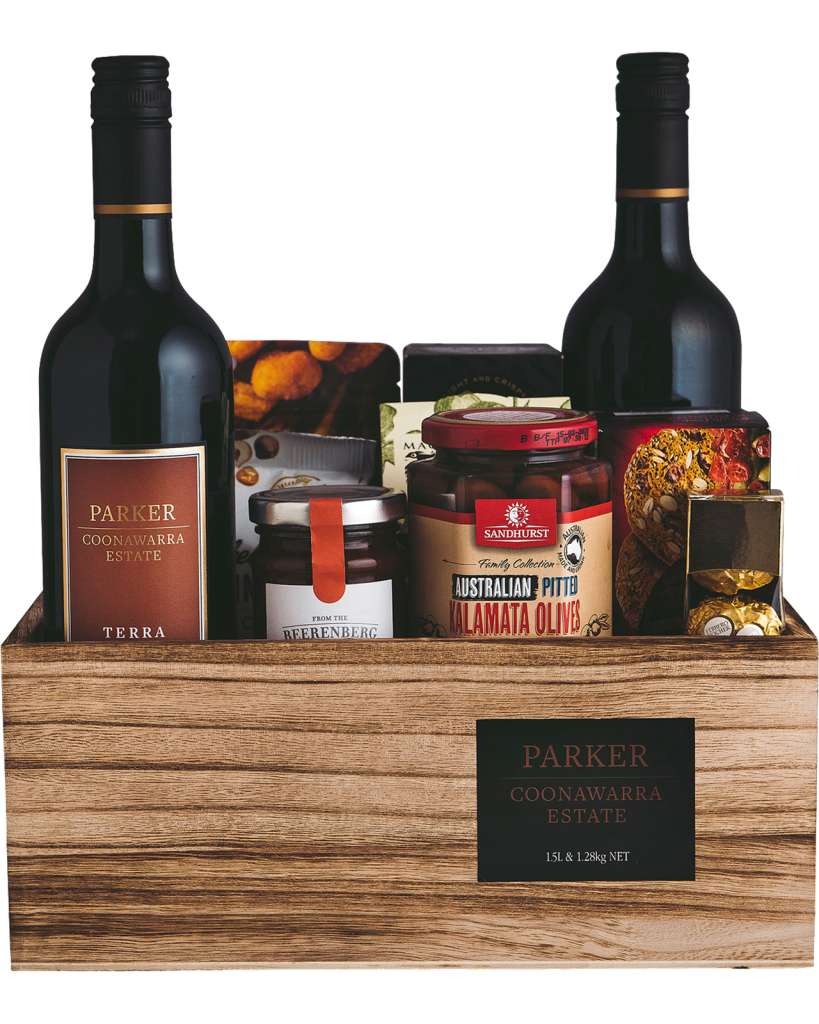 This hamper has all the hallmarks of an amazing gift. An assortment of tasty crackers, deli styled chilli & garlic mixed nuts, Italian soft baked biscotti hazelnut & choc chip, tomato chutney, kalamata olives and Ferrero Rocher chocolates are showcased around 2 bottles of classy Coonawarra Cabernet that exhibits luscious blackcurrant, blackberry, clove, spice and cigar box characters.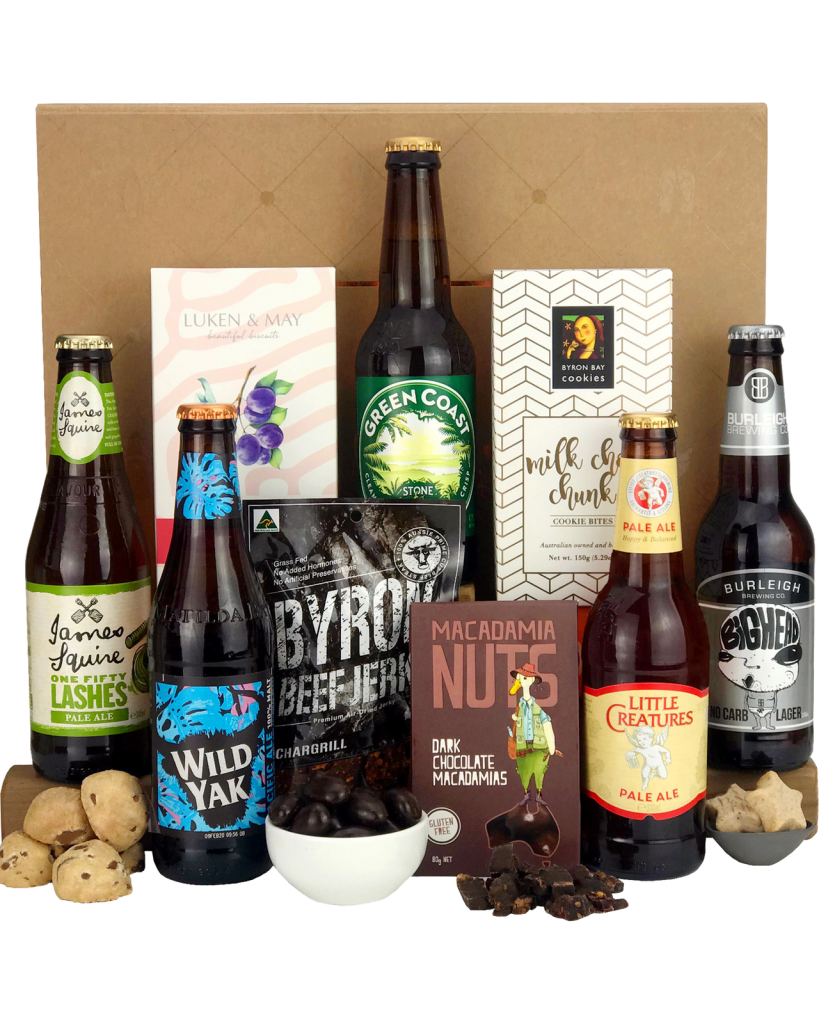 Byron Bay Gifts Beer & Byron Jerky Baskets 330mL
Need something a little different? Try this tasty gift of Australian made treats and boutique beers. These popular beers are a great gift for beer connoisseurs. Add Byron Beef Jerky, Byron Bay Cookies, Luken & May Butterbursts and Duck Creek Chocolate for the perfect beer gift.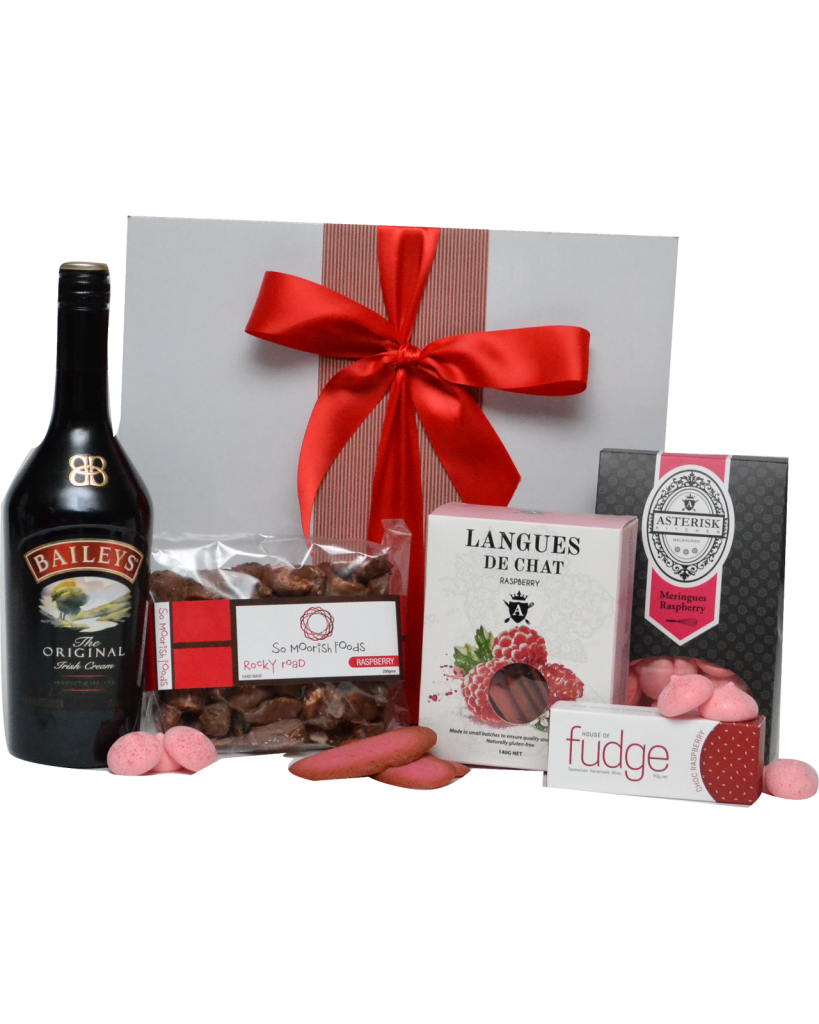 Creative Hampers Baileys and Raspberries Hamper Gifts bottle
This time honoured blend of fresh Irish Cream and select Irish Whisky make Baileys Original Irish Cream the popular choice by far. A favourite liqueur among chocolate lovers, this gift pack has it all with the delicious collection of Baileys, Chocolate and Raspberry flavours. This hamper is a deliciously enticing gift for any occasion.
A classic white wine gift hamper for birthdays or as a corporate gift. Local Australian food paired with popular wine from New Zealand's famous Marlborough region. The perfect present for the epicurean in your life.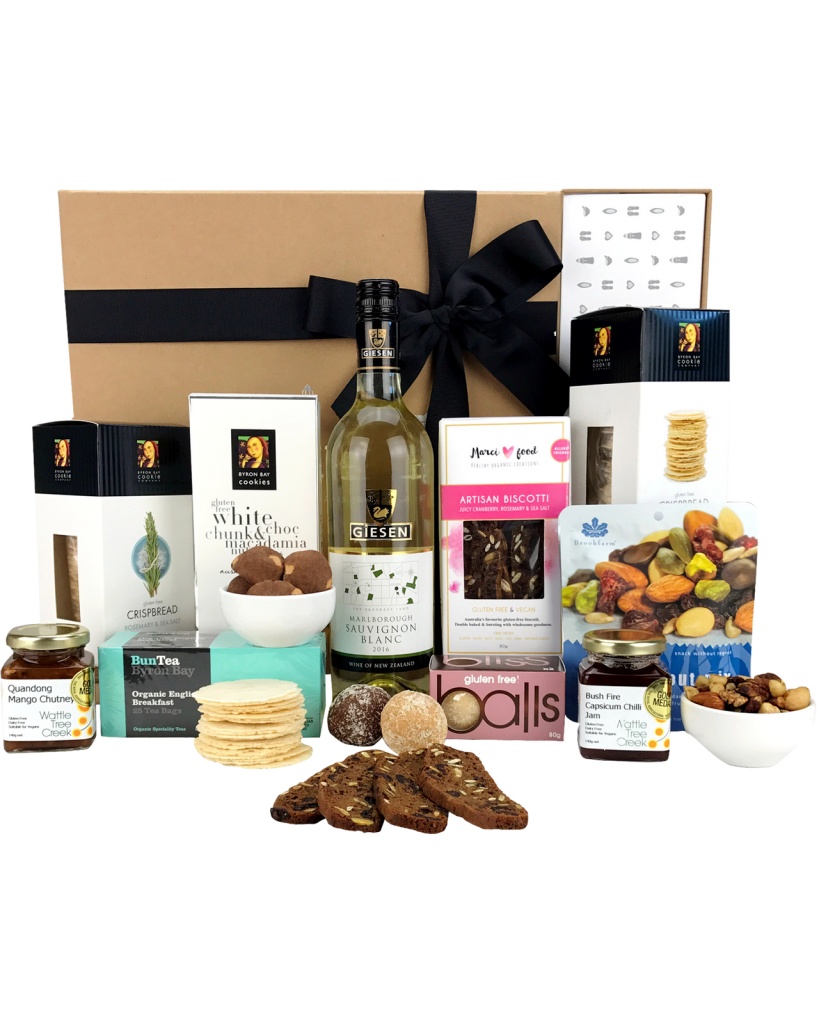 Byron Bay Gifts Wine Gift Hampers
Relish Byron Bay gourmet food and Australian native flavours complementing a bottle of Giesen Sauvignon Black from the Marlborough region in New Zealand. This gift hamper makes a great housewarming or business gift for those who love to cook and entertain.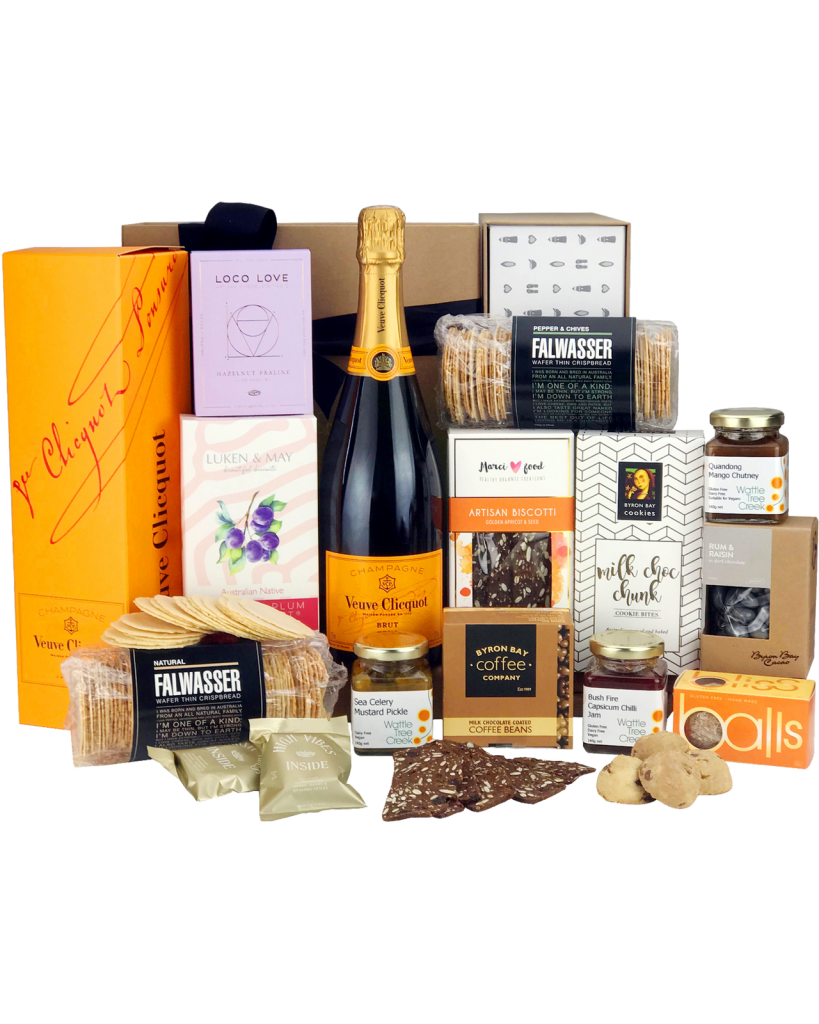 Byron Bay Gifts Premium Gift Hamper
A premium gift hamper full of gourmet, Australian foods complemented by a delicious bottle of Veuve Champagne. Full of local flavour with cookies, chocolates, hibiscus flowers, chutney, pickle, crispbread, biscotti – lots to share!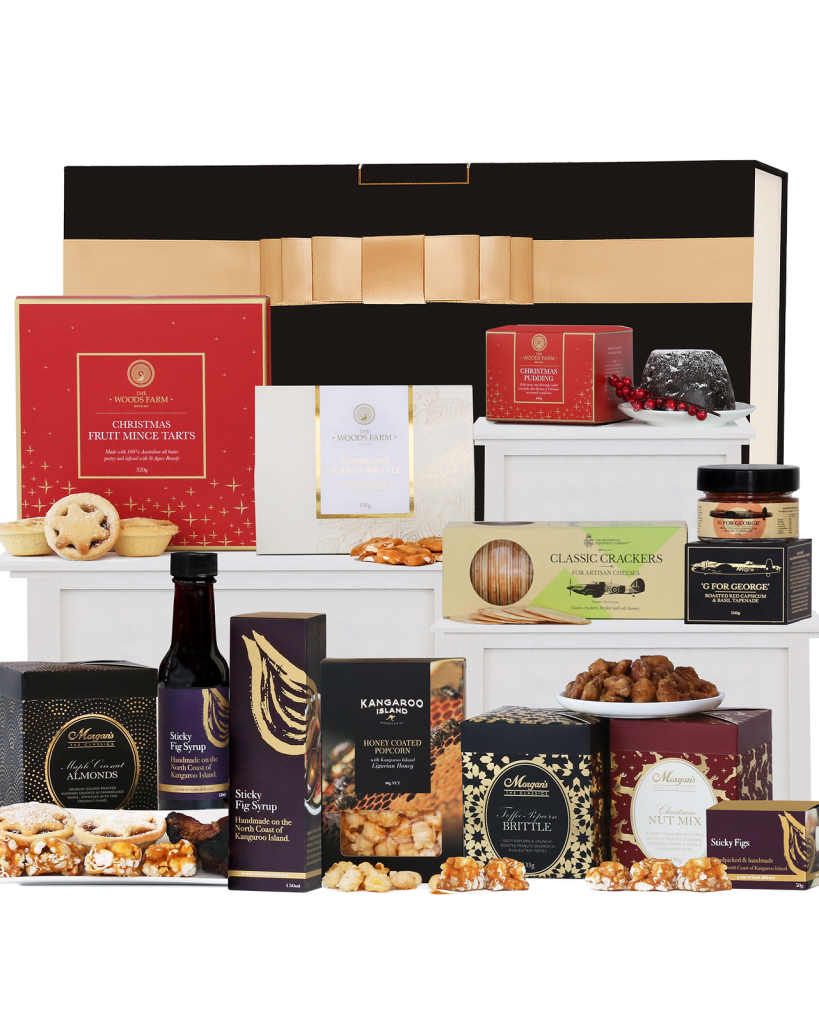 The Hamper Emporium Indulgence Xmas Hamper Gifts
Sure to bring Christmas cheer, happiness and satisfaction to all recipients, this hamper includes The Woods Farm Peanut Brittle, Mince Pies and Xmas Pudding, Regimental & Co Crackers and Capsicum Tapenade. The Figgery Fig Syrup, Sticky Figs and Morgan's Xmas Nut Mix, Toffe Popcorn Brittle, Maple Coconut Almonds and Kangaroo Island Liguarian Popcorn.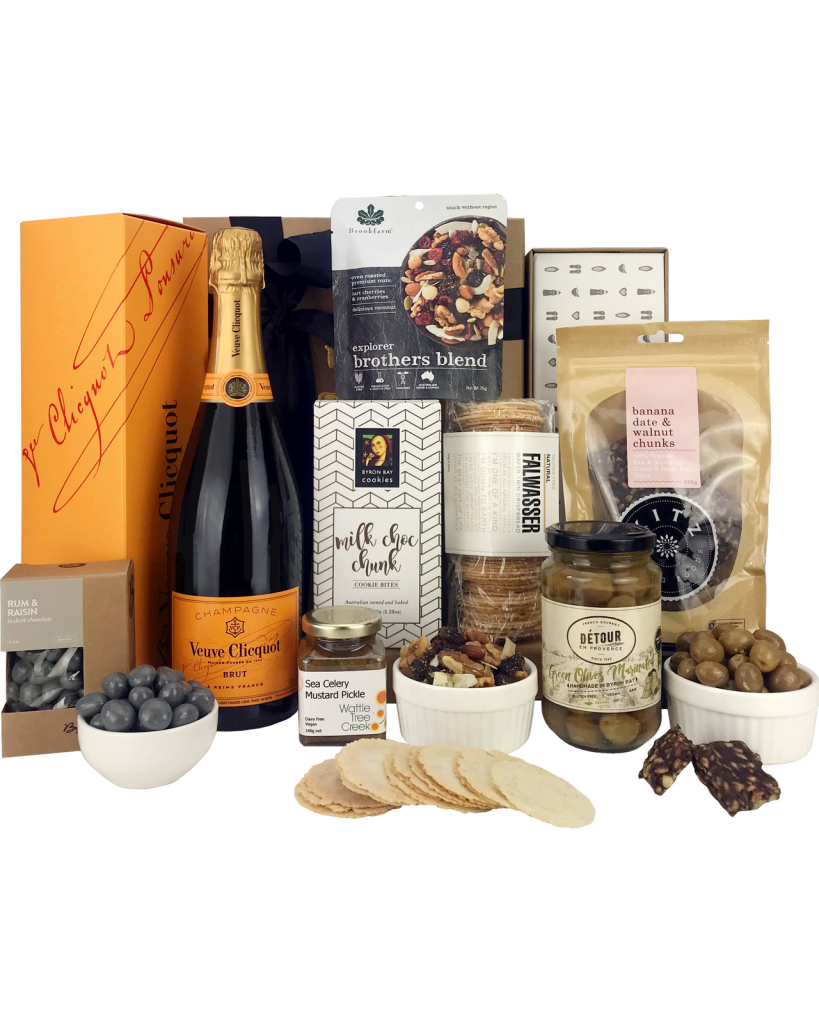 Byron Bay Gifts Veuve & Treats Gift Hamper
Prepare yourself for a treat with this gift hamper including exquisite French Champagne complemented by Australian made gifts. Olives, chocolates, cookies, fudge and premium nuts to be shared with a group for celebrations.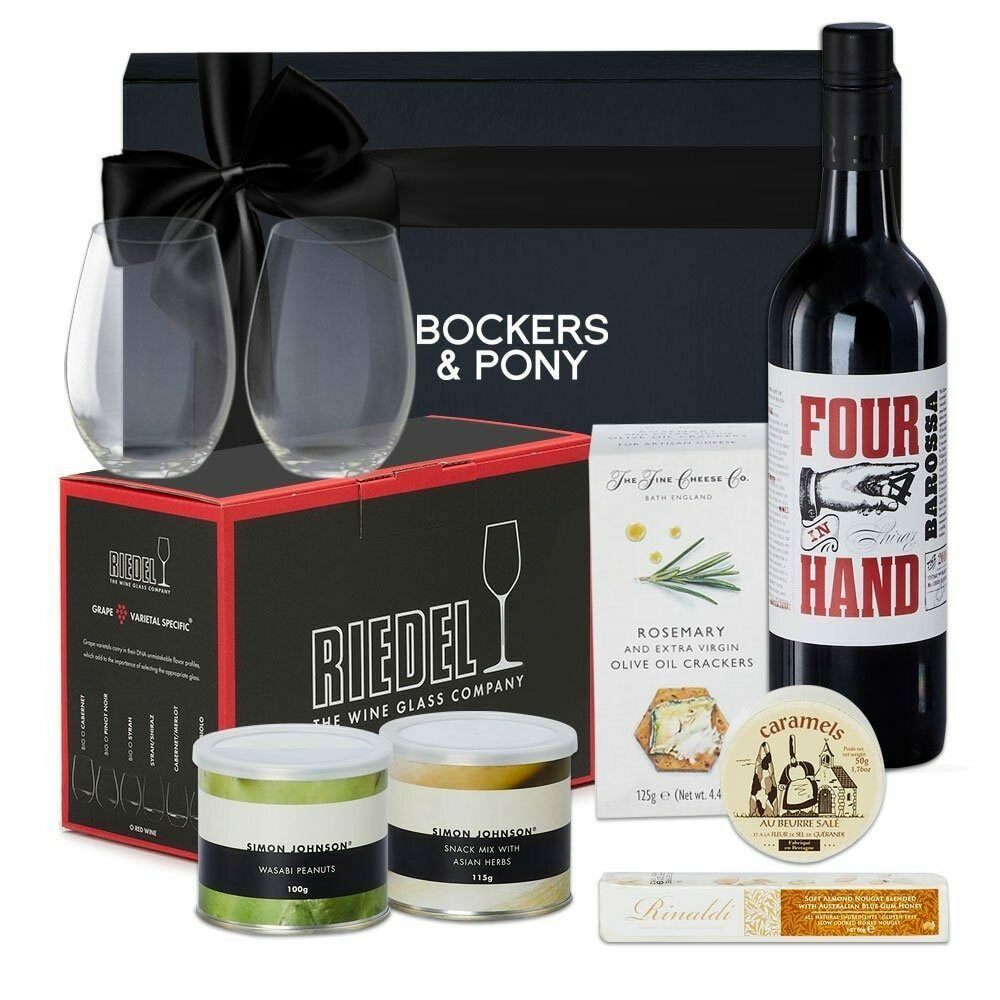 Bockers & Pony Wine Time Gift Hamper
Any time of day will be wine time when you receive this Wine Time Gift Hamper! Filled with delicious savoury snacks, a beautiful Barossa Valley shiraz and a pair of O series shiraz glasses from Riedel.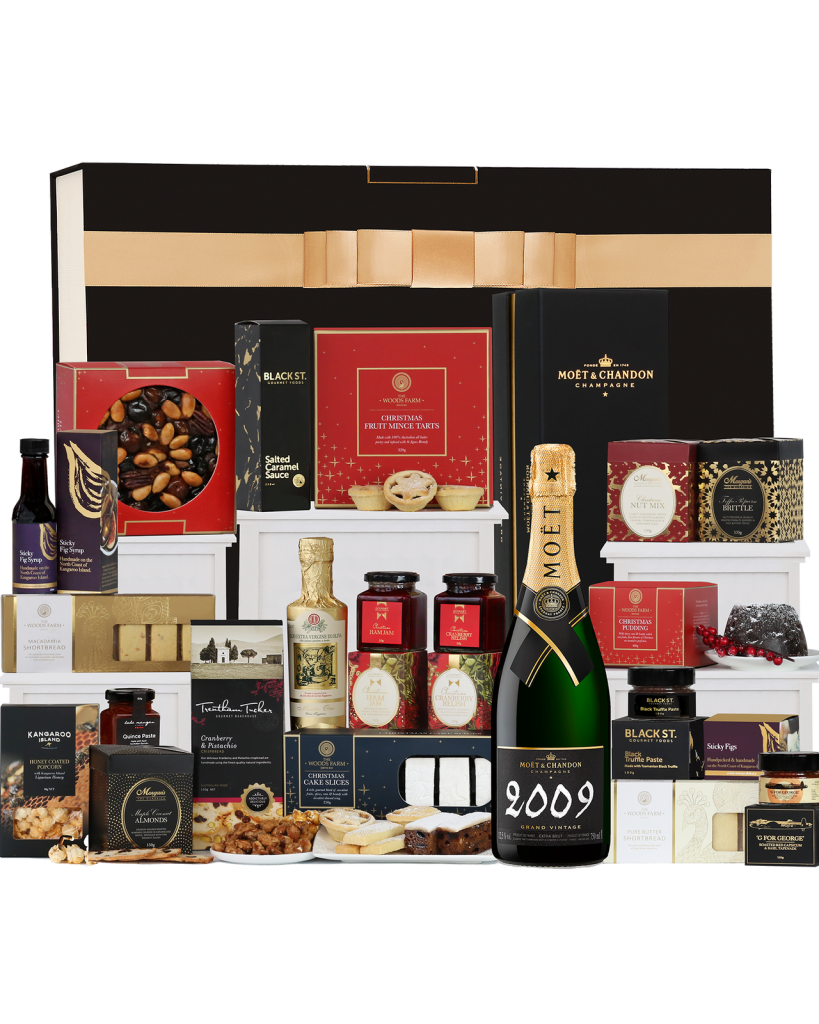 The Hamper Emporium Gifts 750mL hamper
This hamper includes Moet & Chandon Grand Vintage Champagne; Fruit Mince Tarts, Xmas Cake & Pudding, Macadamia & Pure Butter Shortbreads & Iced Xmas Cake Slices, Cherry Chutney, Cranberry Relish, Fig Syrup & Sticky Figs, Xmas Nut Mix, Toffee Popcorn Brittle, Coconut Maple Almonds, Liguarian Honey Popcorn, Truffle Paste, Caramel Sauce, Crispbread, Quince Paste, Tapenade and Olive oil.