Fun And Unique Gifts For The Green Thumb In Your Life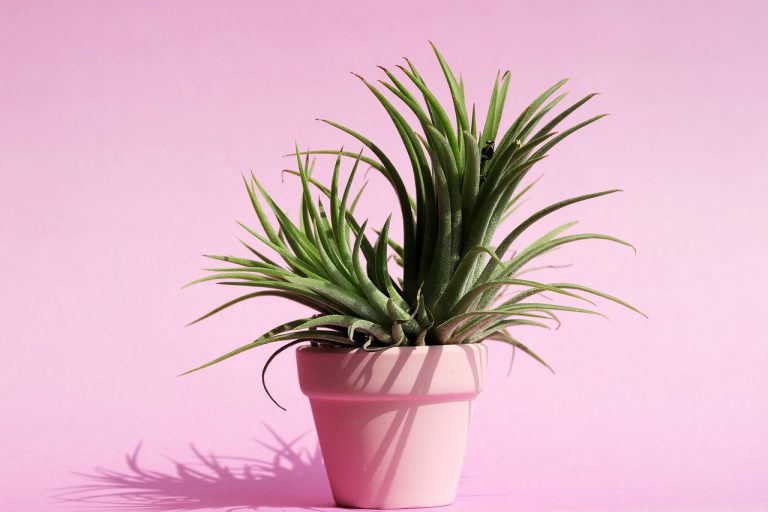 Fun And Unique Gifts For The Green Thumb In Your Life
We know there's nothing more rewarding than watching something grow, whether it's family, friendships or your favourite fern. So if you're looking for gardening gifts for that special someone or even yourself, look no further. You've hit the jackpot with Yellow Octopus! With sweet planters, gardening journals, herbs you can grow and use to make delicious meals, nude garden characters or tools to keep your plants healthy you're sure to find the perfect gift here.
Levi Leopard Planter Pot
A leopard never changes it's spots, but why would you want to when they look this good?! Levi can't wait to come hang at your place with some lush greenery nearby. Like, very near. Inside of him even! This little pot will turn your indoor plant to a wild jungle! He sits about 18cms tall and his natural finish will fit nicely to add a bit of funk to any styling. The opening is 6cms and there's no drainage hole,so choose the plant accordingly but know that you can pop him anywhere! He even has little foam feet so any surface he sits on will be protected.

Urban Greens Microgreens Growing Kit – Pink Kale
What's the only thing more satisfying than putting your homegrown veggies in a meal? When those veggies are the peak of goddess-like health. Like, say… Pink kale! Unlike their leafy sibling, these sprouts are microgreens, so they won't grow into lettuce-like miracles. Rather they pack a HUGE nutrient punch into a tiny little delicate package. And with this kit, you'll have the extra smug satisfaction of growing it yourself! You get 1 packets of soil and 1 packets of seeds with this adorable porcelain box with a bamboo lid. Even better, the porcelain box doubles as your planter with drainage holes along the base. And the bamboo lid? The tray to catch the drips! A great gift for green thumbs and green smoothie-drinkers.
Oyster Mushroom Grow kit
Mushrooms are a delicious and nutritious food, and now you can grow them in your own home with the Oyster Mushroom Growing Kit. Simply add water, and in as little as 10 – 15 days your nutrient-packed Oyster Mushrooms will be ready to add raw to salads and sandwiches, or cooked in pastas, soups, and anything else you'd like mushrooms in!
Garden Bag with Tools for Kids

Get a little grubby in the garden with this adorable gardening tool set! It's the perfect size for little hands, and all bright green to get you in the green thumb mood. There's a tote bag with 6 little pockets around the sides to keep all your tools and trinkets. It comes with a cute little tin watering can and a set of matching gloves. There's also three mini tools to really get digging! A rake, hand spade and trowel all with wooden handles and green metal instruments. It's a great gift that will encourage quality time with the parents or grandparents. 
Terra Sphere Dinosaur Garden Dome Kit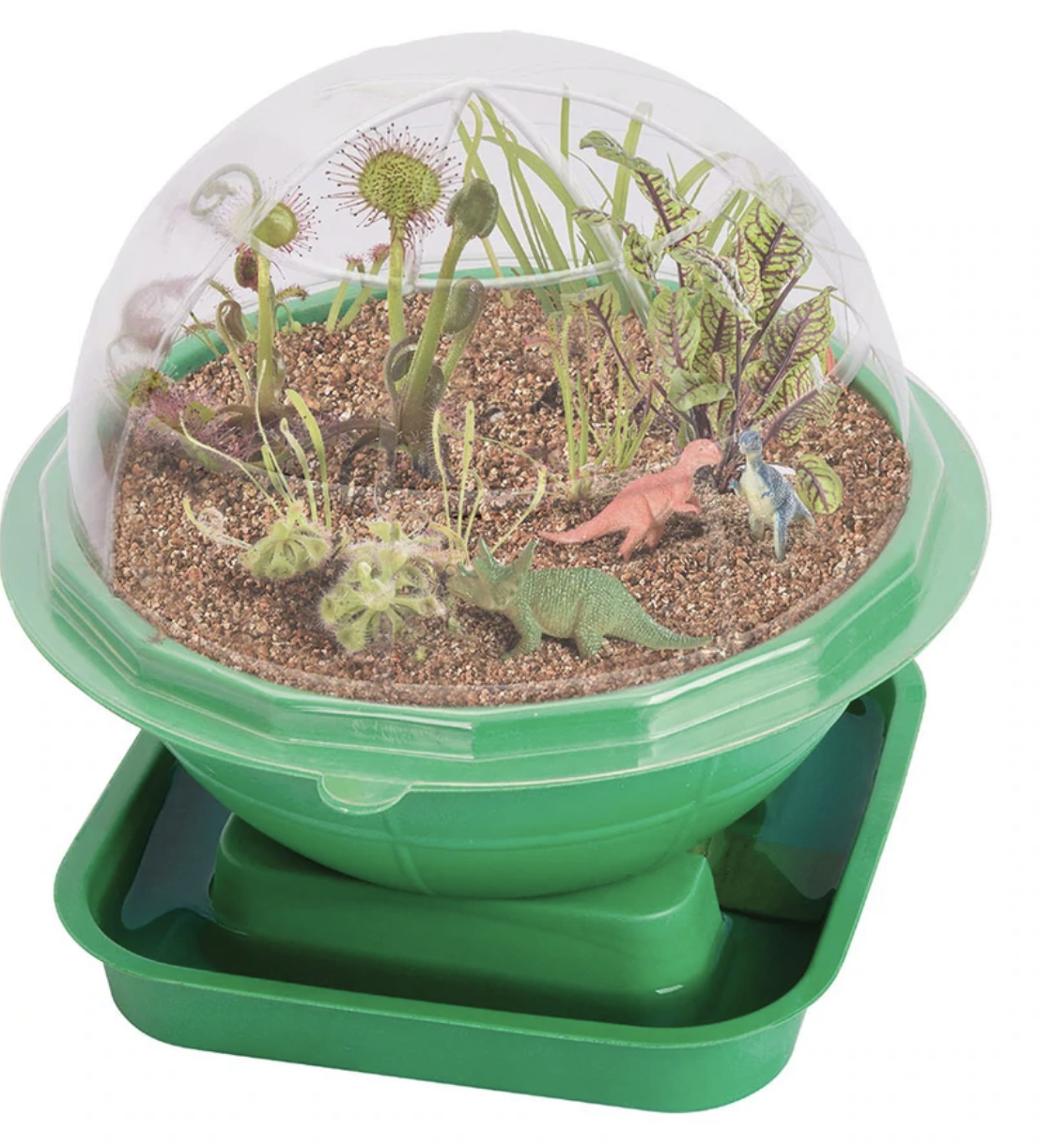 Build your own prehistoric dinosaur landscape—with real life carnivorous plants! It's your very own miniature version of the Jurassic era. The sphere your dinosaurs and plants live in doesn't just look cool, it creates a real greenhouse environment for them to thrive in. This Terra Sphere is living and breathing—what better way to learn about our past and our environment!
White Triple Planter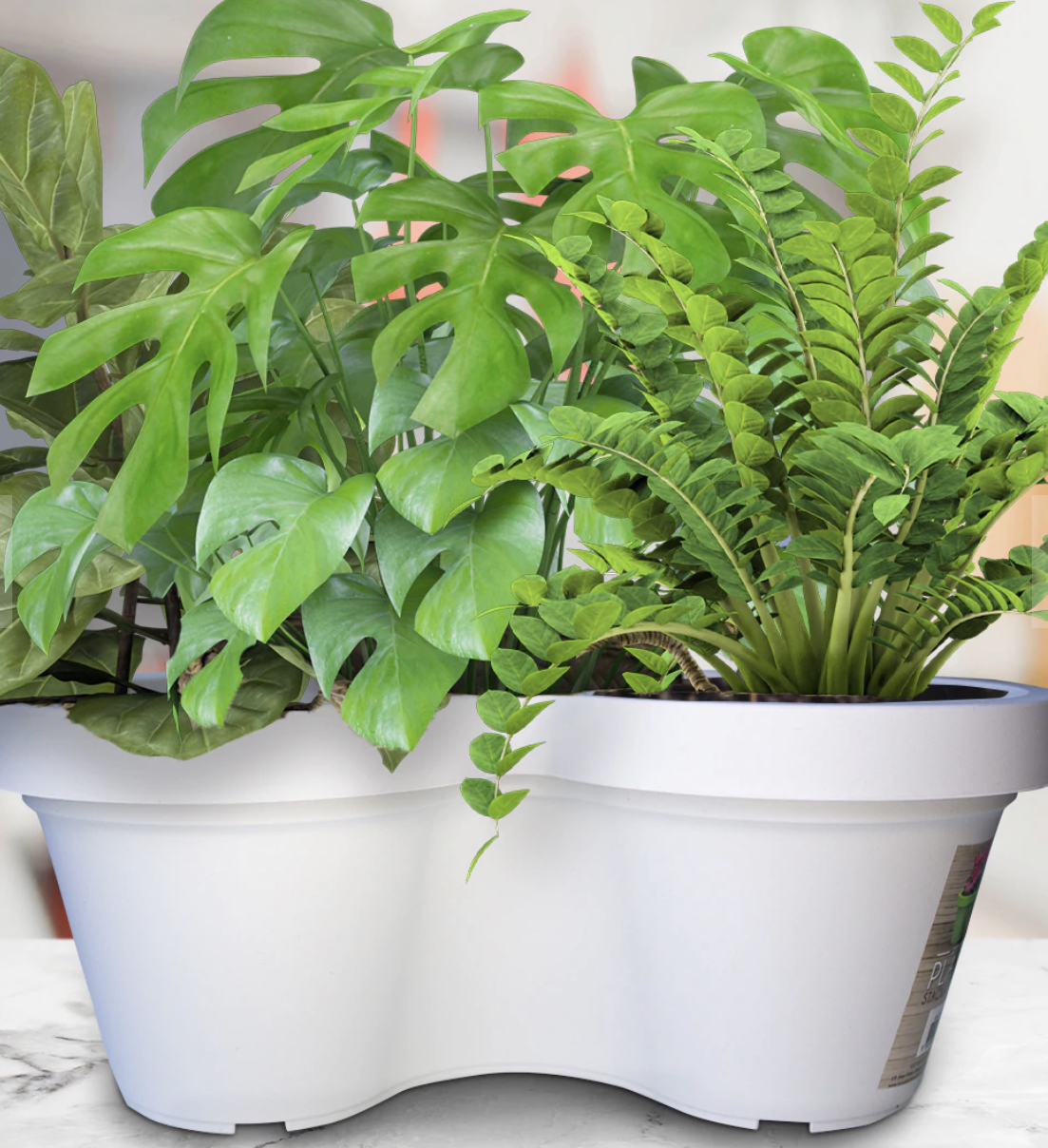 Create an impressive vertical garden with these great planters! Each has three spaces combined like the shape of a clover, each suited to a plant approximately 18cm in diameter. The three spaces each have a drainage hole and it comes with plugs so you can use it indoor or outdoor. Purchase multiple planters and stack them on alternating orientation securely thanks to grooves in the bottom. Each plant can live freely in the negative space of the planter above and you can stack as many as you'd like! An impressive decor piece for any green thumb's home.
Micro Herbs Windowsill Planter Box Grow Kit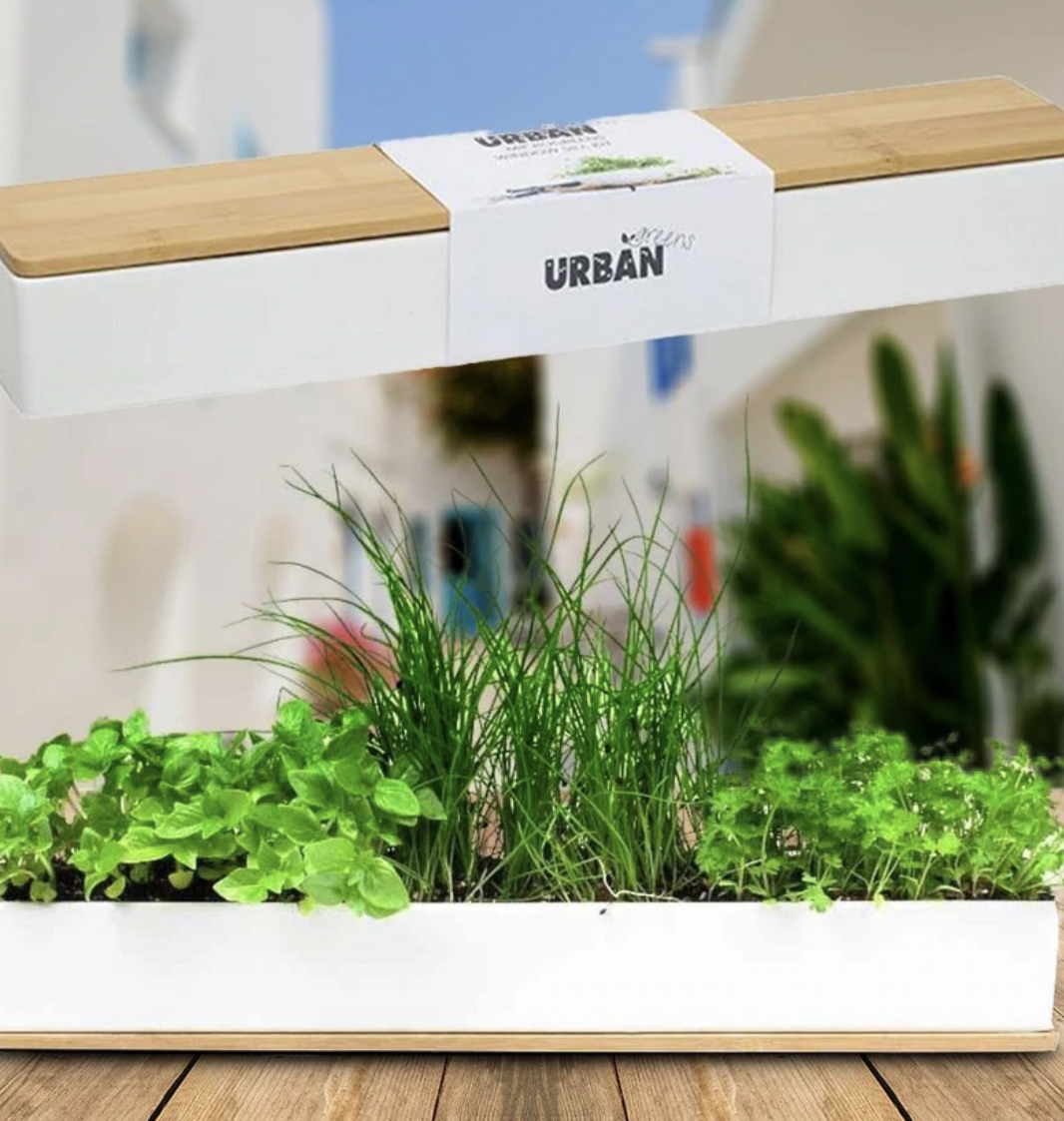 This Urban Greens Micro Herbs Planter Box Grow Kit contains everything you need to grow a windowsill full of micro herbs! Micro herbs are delicate edible plants that are packed with vitamins and minerals, but most importantly, they're packed with flavour! This kit contains a porcelain planter box with elegant bamboo drip tray, propagation mix, Basil seeds. Parsley seeds and Chive seeds, and instructions and hot tips for growing your own crop. An ideal gift for housewarmings and as a special occasion gift for anyone limited on space, the Micro Herbs Window Sill Planter Box Grow Kit is as practical as it is good looking!
Mini Pot Plant Naked Ramblers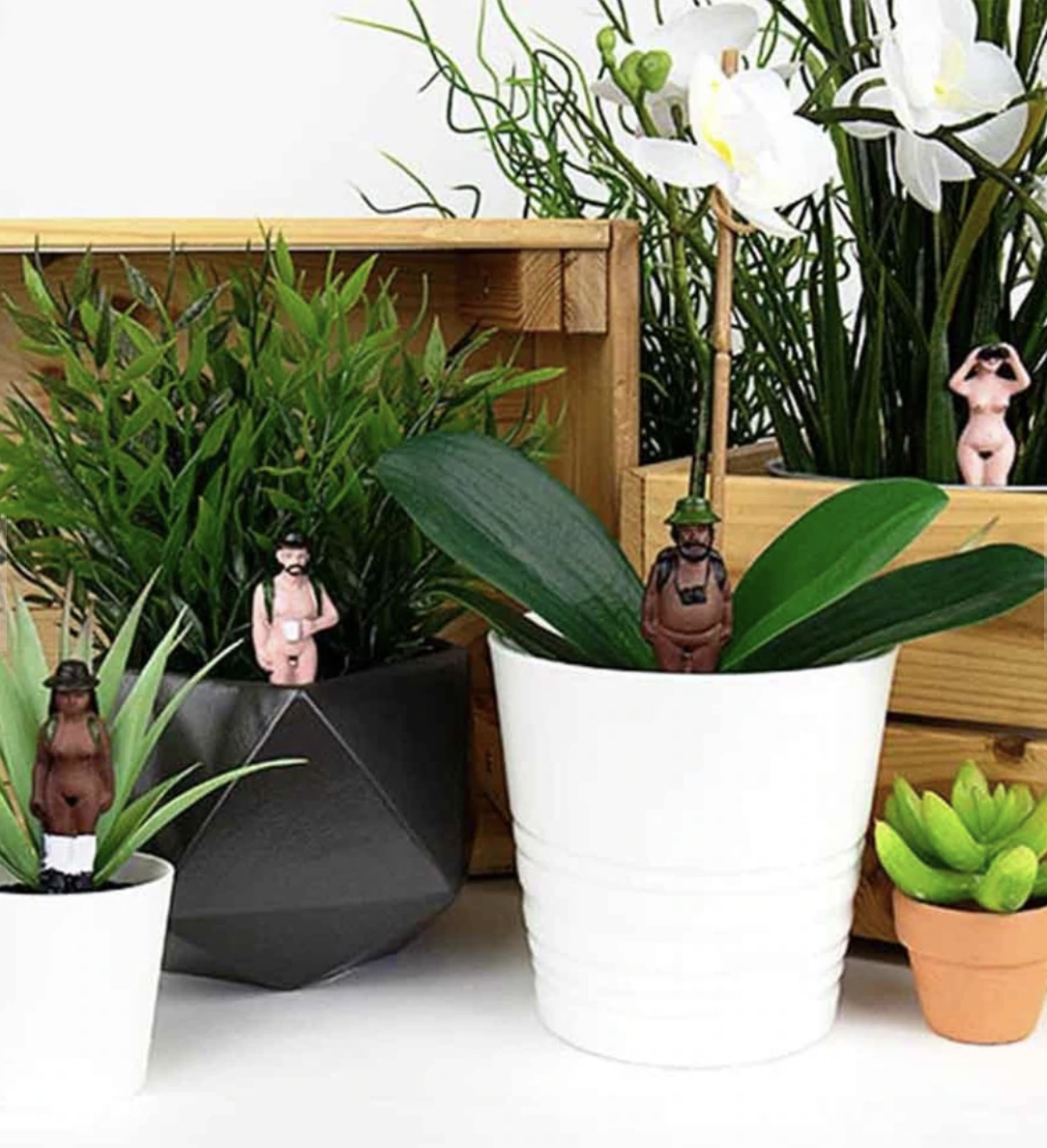 You've built up a little jungle in your home with your beloved pet pot plants. In fact, you've created such a sweet little eco-system that these ramblers have come to explore! One thing you should know about them… They're nude! Decorate your pot plants with these funny little nudists. Just because they're naked, doesn't mean they're unprepared. Each one is wearing a sun smart hat, with different hiking accessories like backpacks, binoculars and cameras. There's a diverse range of body types and colours that will wait to be spotted by your visitors. watch them cackle when they spot these little mates! A hilariously cheeky gift for plant lovers!
Disclosure: This article contains affiliate links. This means that if you make a purchase, we may receive a small commission at no extra cost to you. This helps to pay the running costs for our website and the wages of our work-from-home writers, who are parents, just like you.