10 Things You Need To Host The Perfect Hen's Night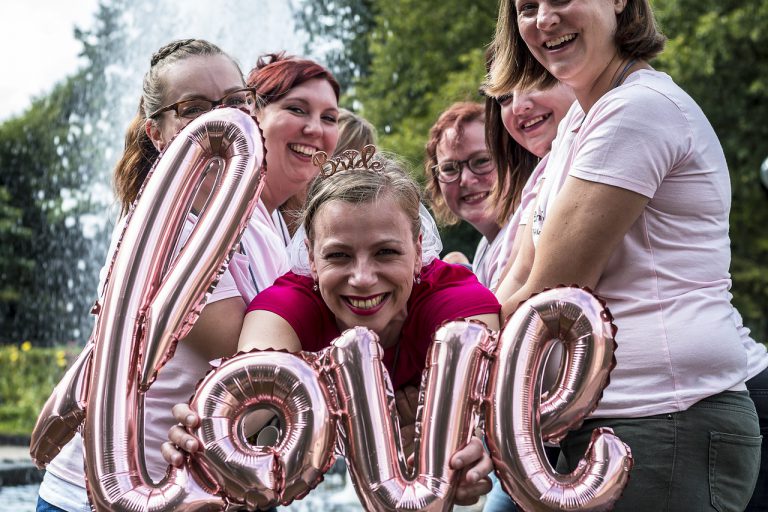 10 Things You Need To Host The Perfect Hen's Night
Planning the perfect hen's night doesn't need to be stressful. We've put together a fun list of the top 10 things you'll need to give the bride-to-be one epic last night of pre-marital freedom. From penis straws to card games to piñatas you're sure to find everything you need for a fun and memorable evening! 
Junk On The Hunk Hens Night Game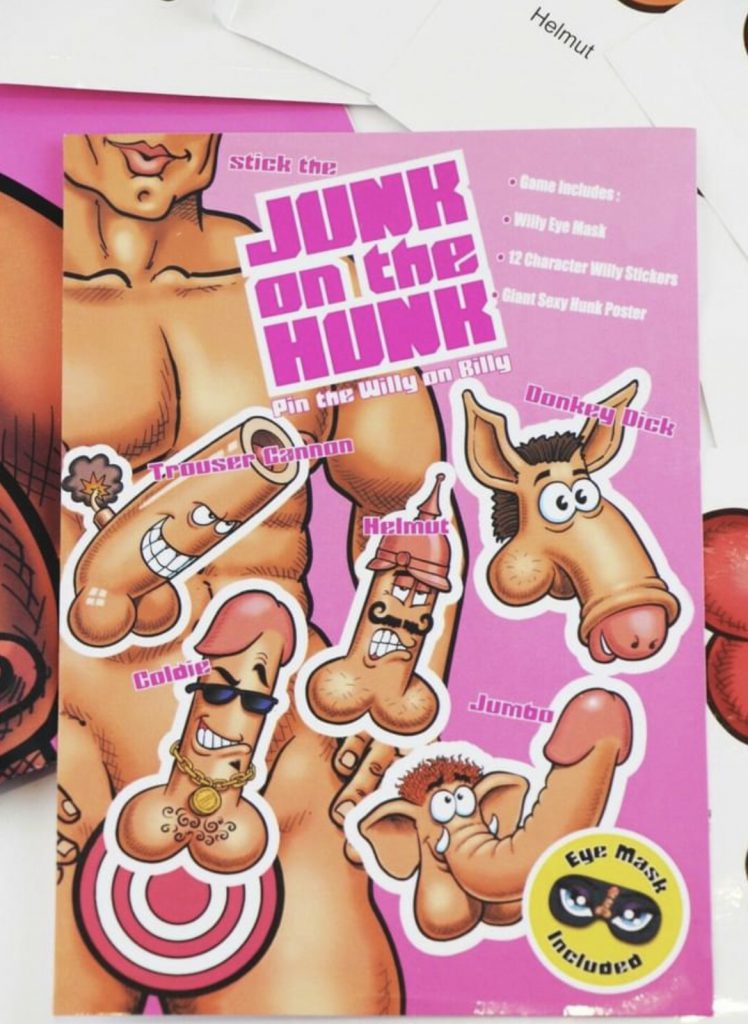 Hens Party Game – Stick the 'Junk on the Hunk' GameHost a great party with this amazingly fun game!Have some fun on your birthday/at your Hen's night/at your bridal shower/or at an office event with this funny game. See if you and your friends can pin the 'macho' on the man blindfolded!This package includes:1 x Giant, sexy, colour poster of the Macho/hunk (80. 5cms x 55cms), 1 x Willy Eye Mask, 12 x Hilarious Adhesive Willy stickers (all cut out, ready to go)How to play:If you've never played this game before, here are some simple instructions:1. Stick the poster on the wall. 2. Hand out a hilarious willy sticker to each person participating. 3. One-by-one, blindfold the person who's turn it is, and spin them round-and-round. 4. Once you let them go, they are to stick the 'macho' on the sticker without being able to see. This creates so much fun and laughter, as normally it is very hard to pin-point the 'target' spot to stick it onto. Each game and it's pieces are 100% brand new, and will come in a plastic sleeve.

Hens Party Decoration Penis Foil Balloon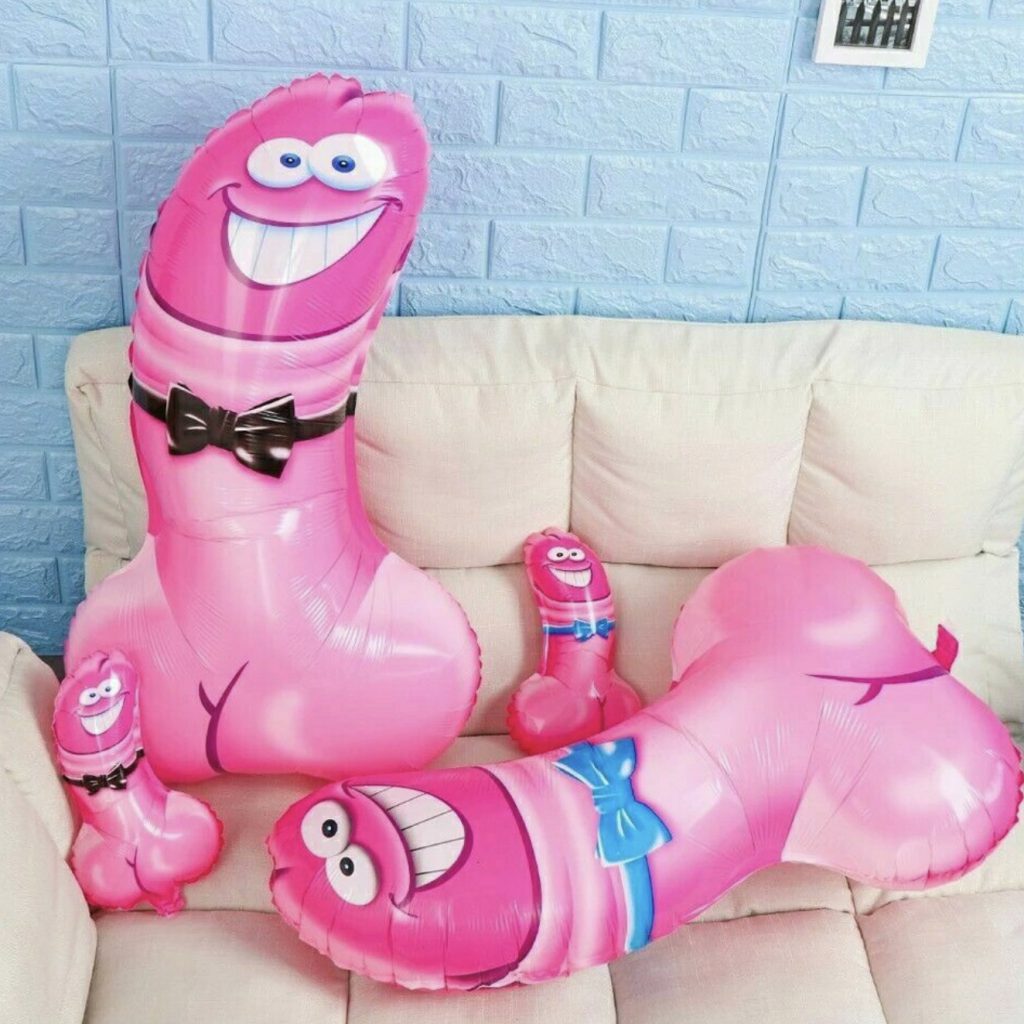 1 x Blue Bow Pink Willy Shape Foil Balloon
Approx Size Before Inflation: 90cm x 55cm.

Pinata Hens Night Party – Penis Pecker Willy Pinnata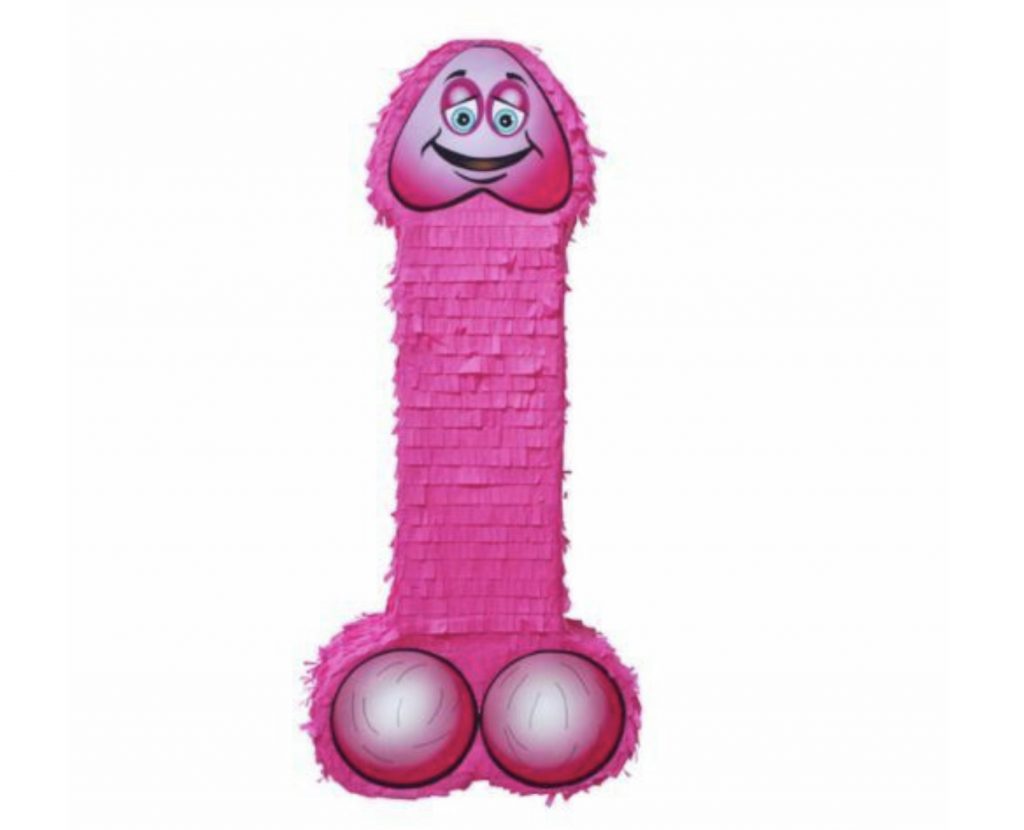 1 x Penis Pinata (unfilled) What's this Penis Pinata? Simple. It's a decorated pink penis which you fill with sweets and toys which you suspend at a particular height and try to break it open blindfolded, at your celebration!At a Hen's party, you can fill it with condoms, lollies, chocolates and the like. Host a great Hen's night party with this large penis pinata. Have a bit of fun!Please note that you must fill the pinata yourself. The pinata will arrive unfilled. Size: 50cm x 21cm x 7cmThese have a handy loop at the top for easy threading of string.

Multicoloured Hens Night Party Penis Straws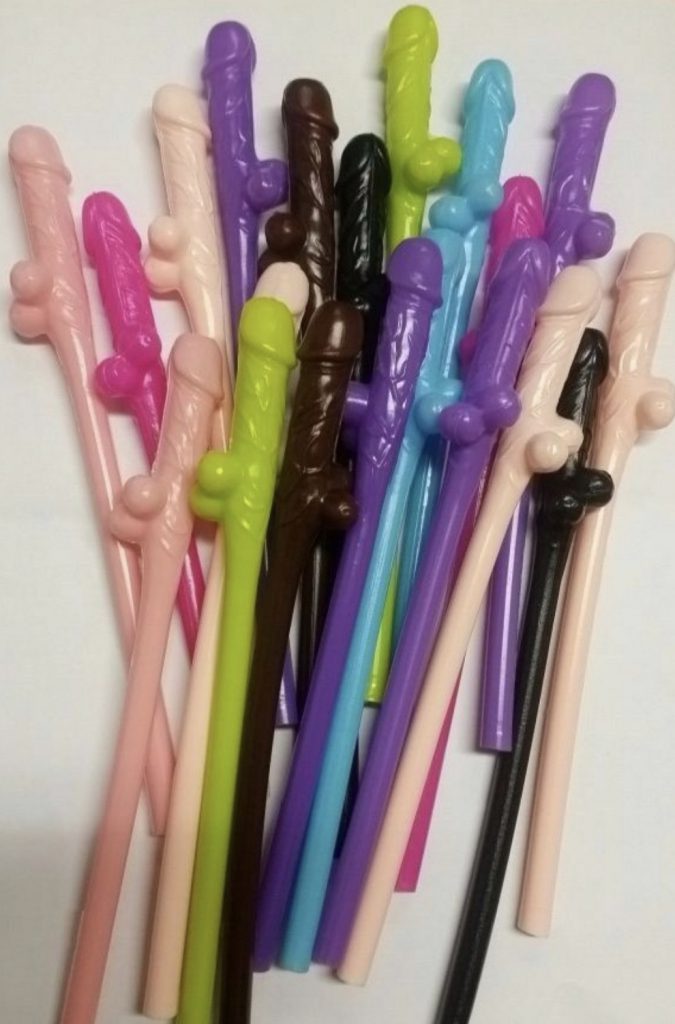 1 x PACK OF 20 Multicoloured Hens Party Dick Straws19cms in length per straw. Host a great Hen's night party with these fun drinking straws! You will receive a mixed pack of 20 straws. The straws are 100% brand new, and each pack of 10 (you will receive 2 packs) comes in a plastic sleeve. Each pack will have a random selection of colours, as can be seen in our pictures above.

 Bachelorette Party Favors Dick Head Hoopla – Ring Toss Game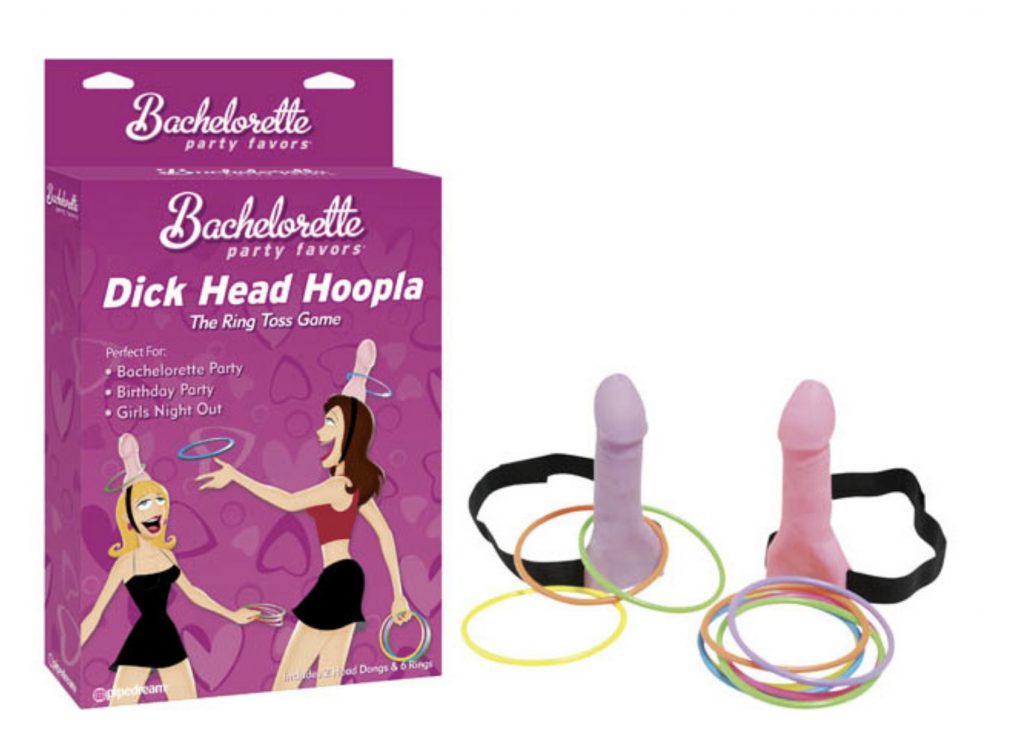 Make the girls last night out an unforgettable one with these hilarious Bachelorette party favors. We design, create, and innovate the best novelties and party gifts in the world. Our pledge is simple: We guarantee to make 'em laugh.

Hen's Party Banner Bunting Flags – Same Penis Forever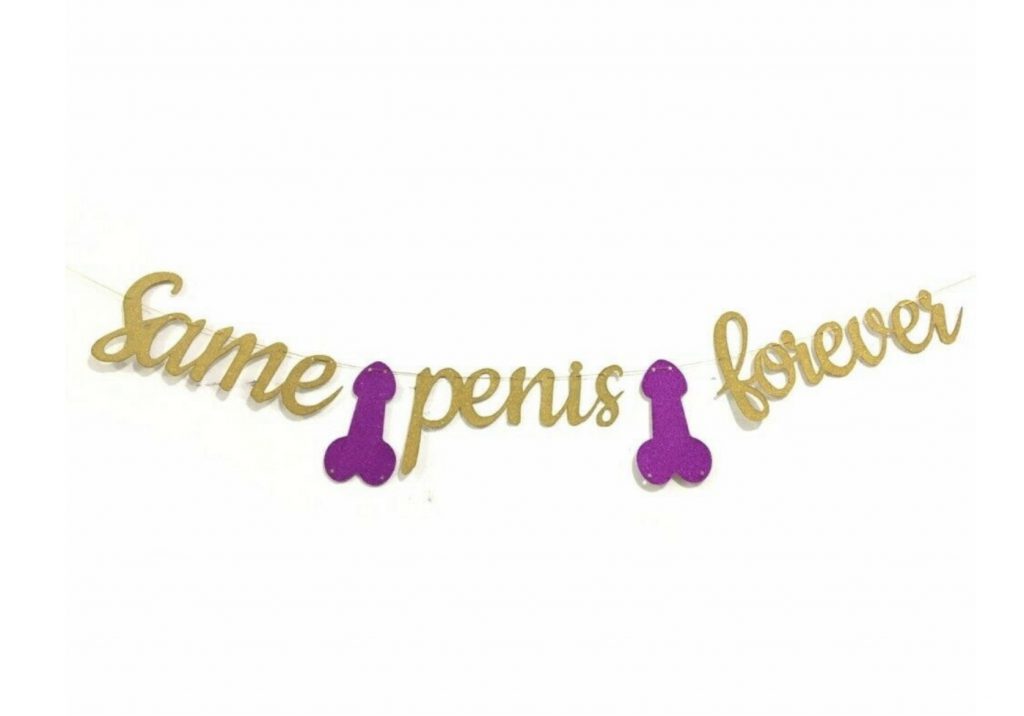 1x SAME PENIS FOREVER Bunting Banner ;
1x Plastic Needle
2x Penis Cuttings
Material: Card Paper ;
Gold Glitter Letters with White Three Metres Ribbon ;
Total length: approx 3 Meters
Each Letter Height: approx 14cm / 5.5 inch Penis – Height: 15cm Width: 9cm

12 Scratch a Dare Game Cards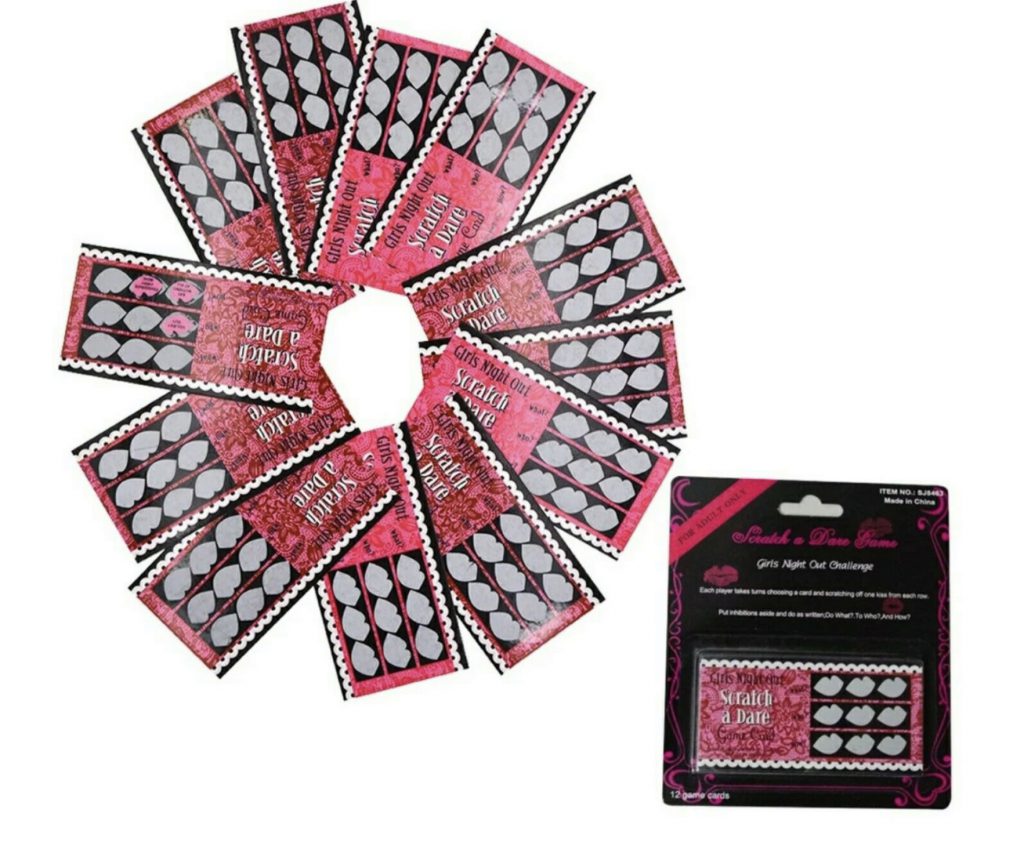 This is a fun Bachelorette or Hen's Night party game. Each card has a lip to scratch off and reveals a daring challenge. There are three lines, for what, who and how. Please note that the cards are suitable for an adult audience only.
Scratch off 1 Kiss from each row and perform your dare.

Party 14 Pcs Team Bride To Be Photo Booth Prop Selfie Set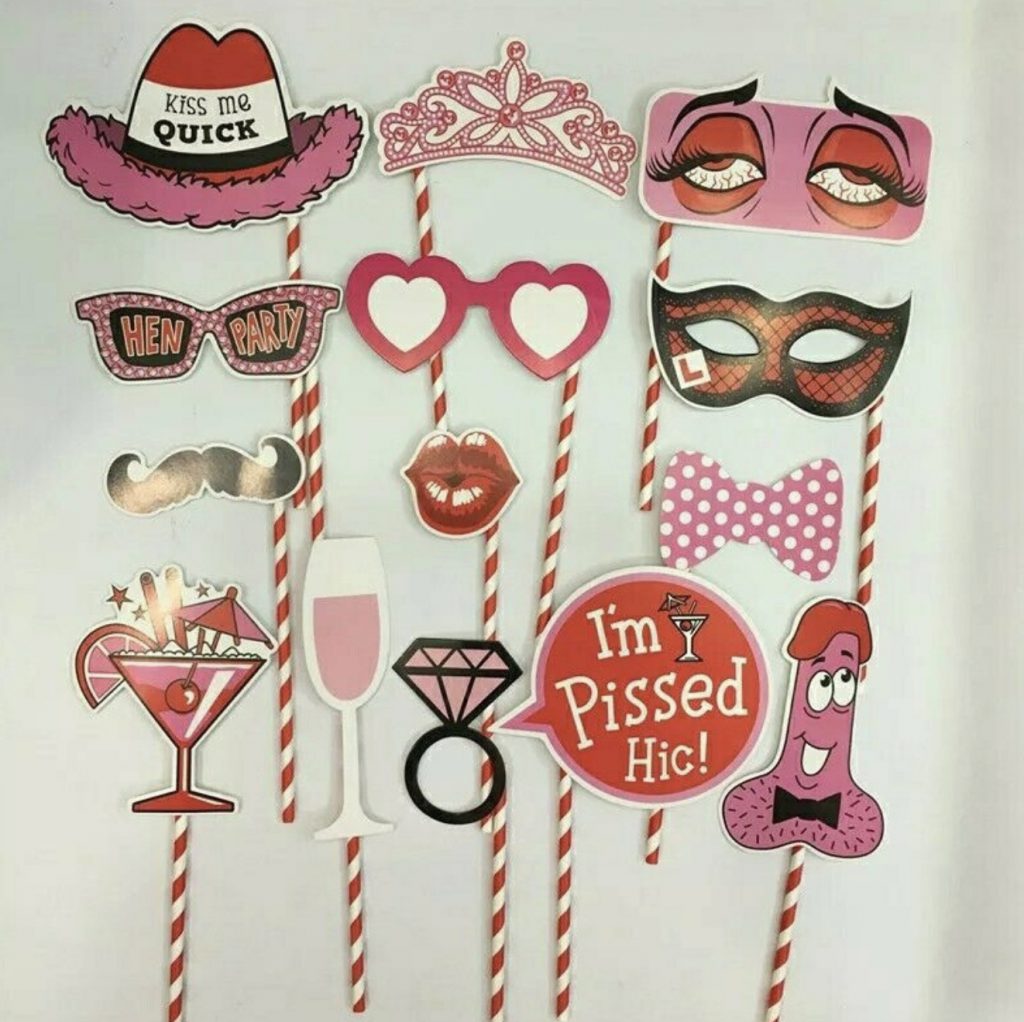 14pcs Bridal Shower Game Photo Booth Props–rose gold Party photo booth Props, Assorted Designs – crowns, diamond ring, bride and team bride glasses, i do, love is in the are,she said yes. Easy assemble is needed-Simply attach the included bamboo dowels to each foil metallic rose gold photo booth props using the pearl beads glue and adhesive tabs.

Bride To Be Foil Balloons – Hens Party Bridal Shower Decorations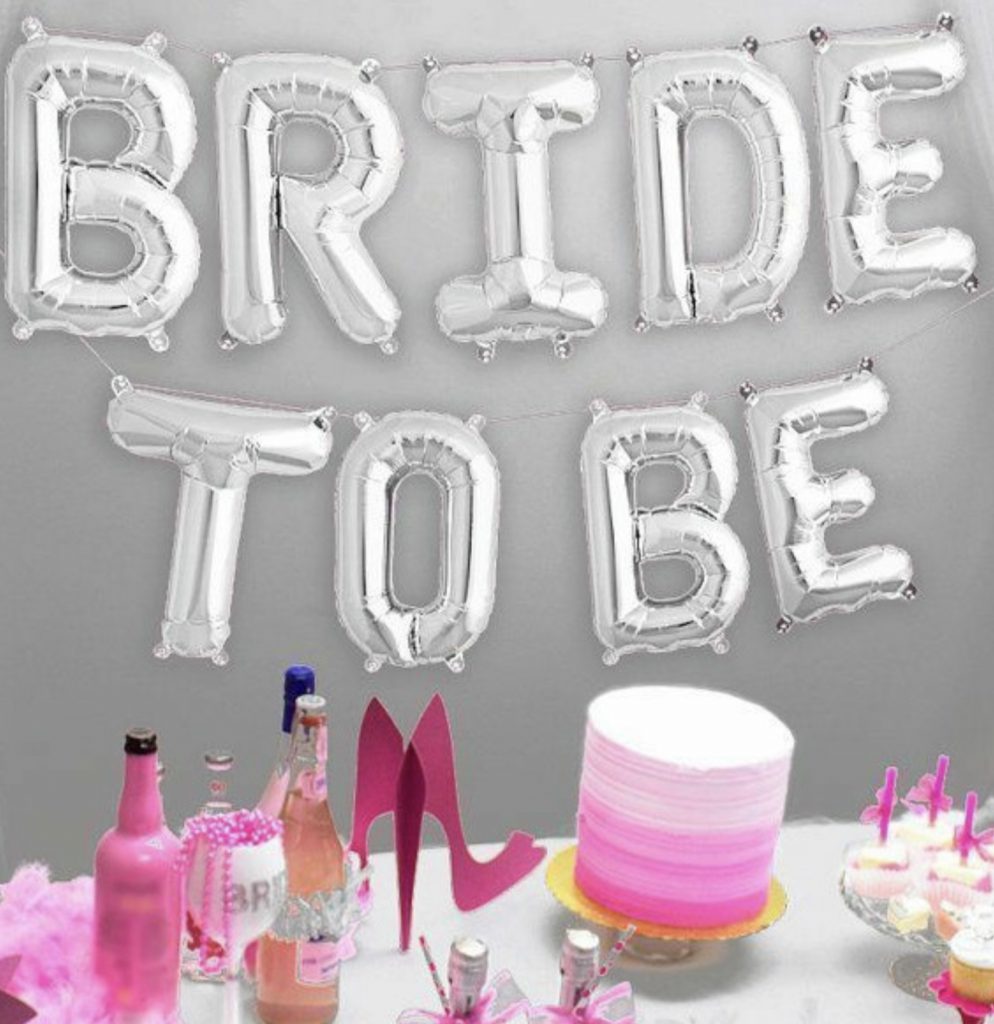 1 x Bride to Be Foil Letter Balloons in Gold or SilverHigh Quality Foil Balloon! Say it with words!Pump some natural air into the balloon and you're ready to go. These balloons are high quality self sealing balloons. We have 2 sizes available: 16″ (approximately 40cms) and 40″ (approximately 100cms)Our uninflated foil balloons will help to take your Hens Party or Bridal Shower decorations to the next level. Foil balloons are made from mylar foil and have a metallic appearance. Make celebrating you event even more special with these inflatable BRIDE TO BE balloons.

Hen Night Veil Size:One Size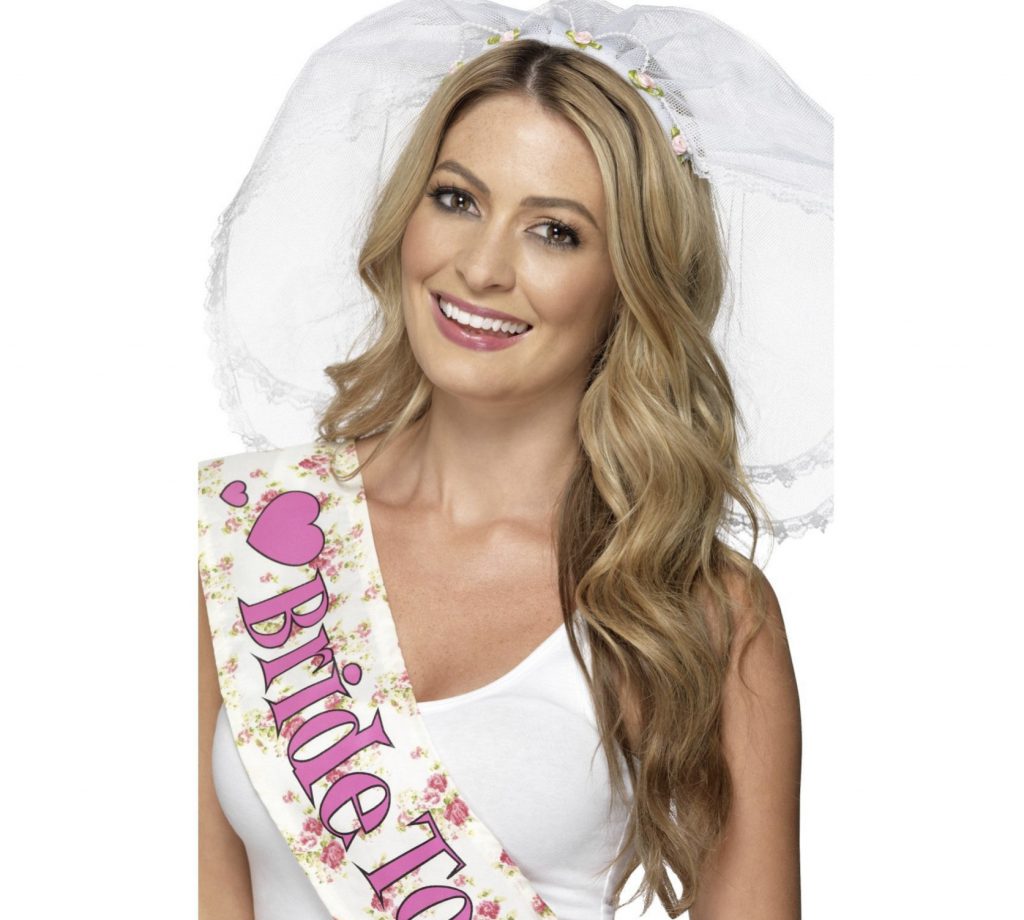 Adjustable and easy to wear hen night veil with headband.

Disclosure: This article contains affiliate links. This means that if you make a purchase, we may receive a small commission at no extra cost to you. This helps to pay the running costs for our website and the wages of our work-from-home writers, who are parents, just like you.