These Divine Cosy Knits Will Send You Into the Cooler Weather in Style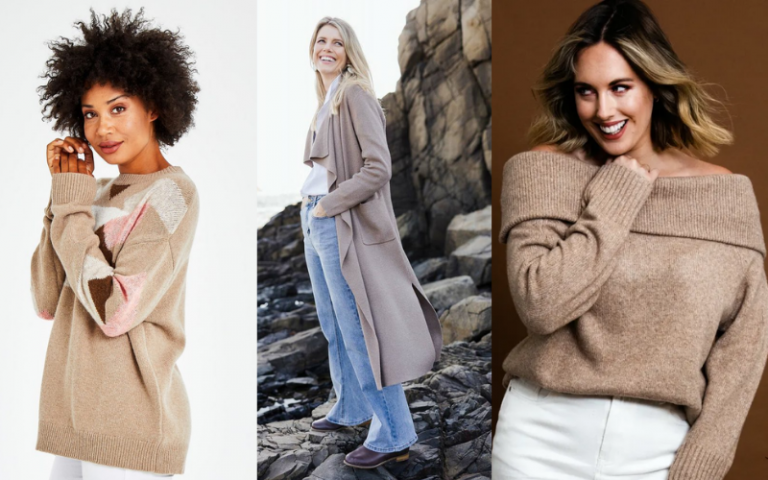 These Divine Cosy Knits Will Send You Into the Cooler Weather in Style
There's nothing like a cosy knit to really warm up your cold-weather wardrobe. The elegance of long line draped cardigans, cosy turtlenecks and lightweight knit blouses are exactly what we need to get us through Autumn and Winter in style.
We've found a collection of the prettiest, most divinely cosy knits from Birdsnest that are sure to send you into the cooler weather in style.
Venus Cardigan $89.95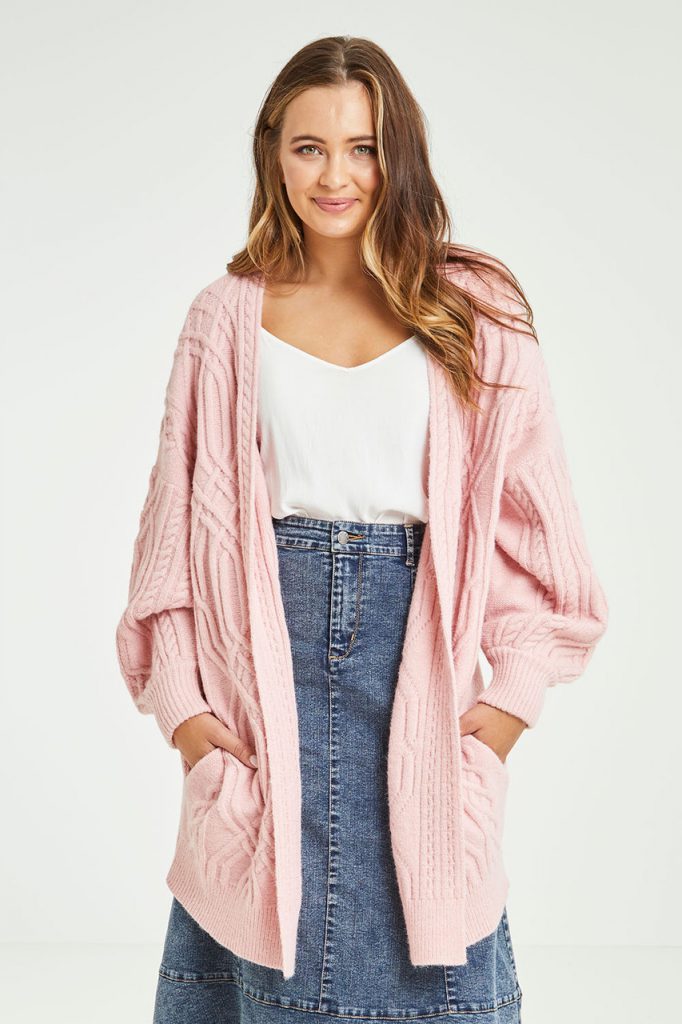 The Venus Cardigan by Betty Basics is a super snuggly cardi, perfect for those casual winter days. Featuring gorgeous cable knit details, an oversized fit and open neckline, it'll work perfectly over your long or short sleeved tees and denim with boots or sneakers. Available in three stylish colours.

Intarsia Jumper $179.95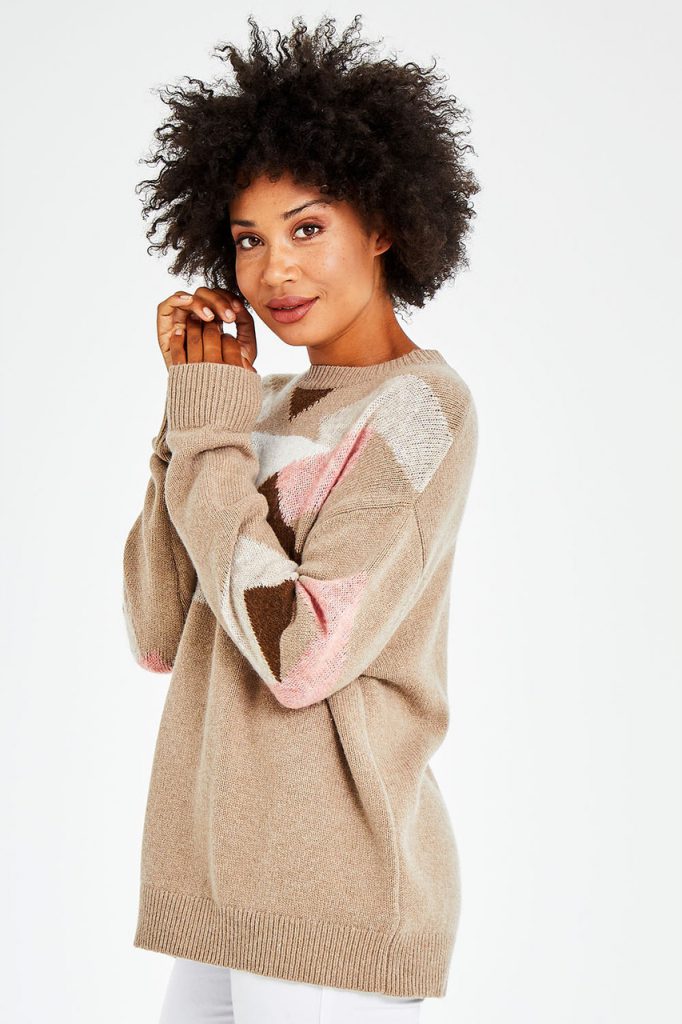 The Intarsia Jumper by Zaket & Plover is definitely a winter warmer you will want in your wardrobe. Featuring a round neckline and a boxy style fit with long sleeves, this is going to be so easy to pair with your tees over jeans with boots or sneakers.

Hi Lo Knit $119.95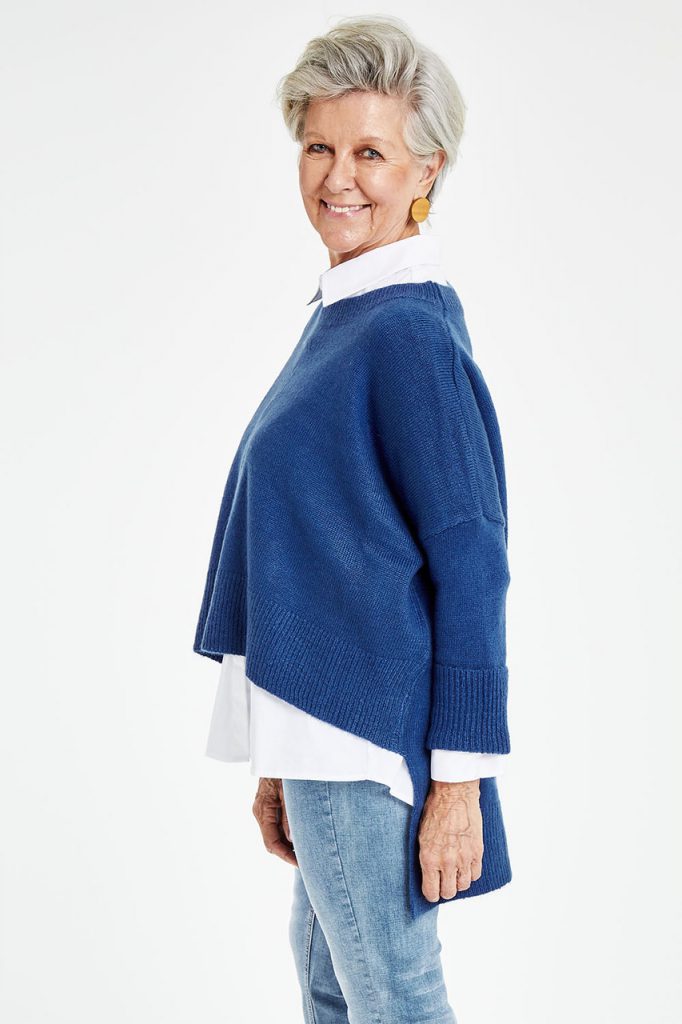 The Hi Lo Knit from Clarity by Threadz is going to give you endless options this season. Featuring a distinct high low hemline, soft stretchy knit fabric and rounded neckline, it looks great with a collared shirt underneath over denim.

Colour Block Rollneck $149.95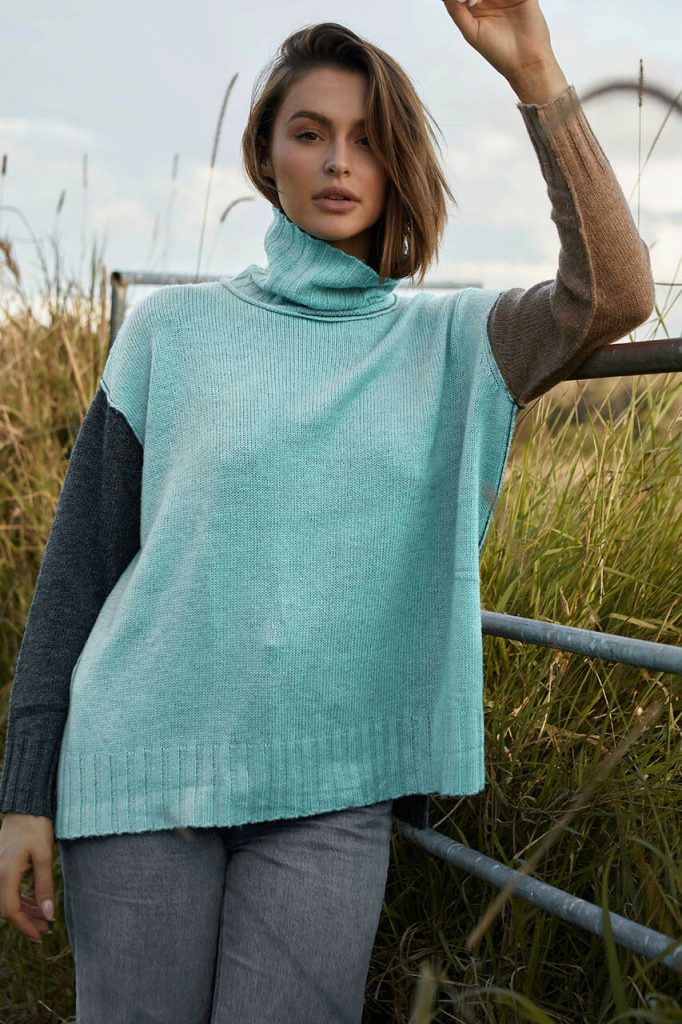 Get the Colour Block Rollneck from LD & Co, a fun cool climate jumper in cool block shades that will make your heart sing. It's constructed in a woolly mid-weight loose weave knit and has cute exposed seam detailing.

Cotton Cashmere Waterfall Cardigan $169.95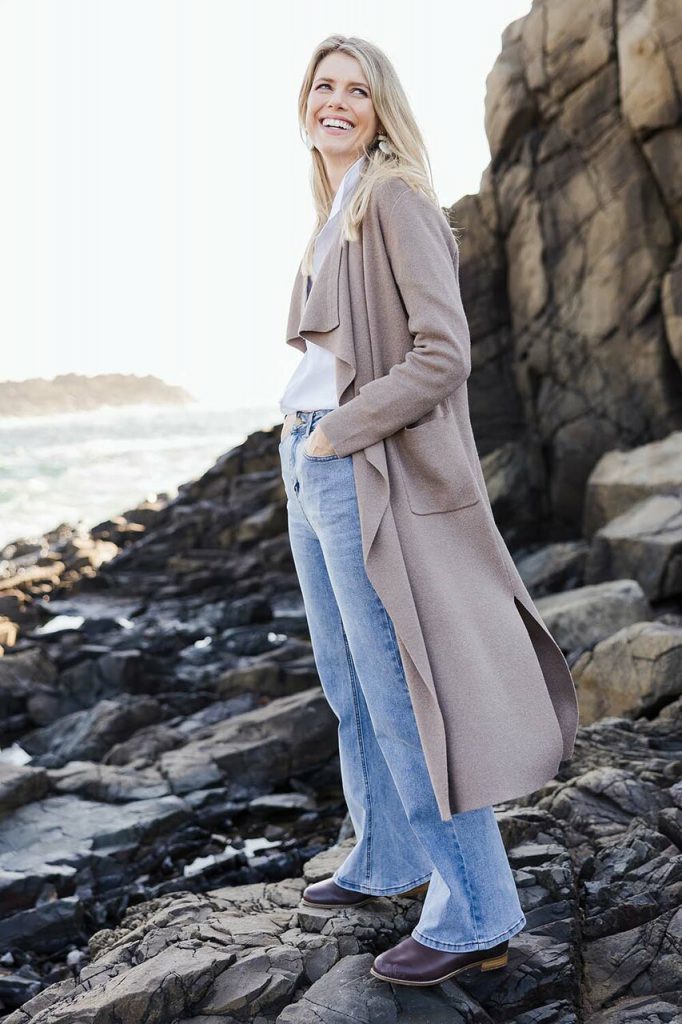 Coming in a beautiful and wearable light brown colour this cardigan pairs with all your winter favourites. The longline style and generous lapel draping suits all body shapes. The cotton cashmere blend will keep you snug whilst also incredibly comfortable.

Margate Crew $99.95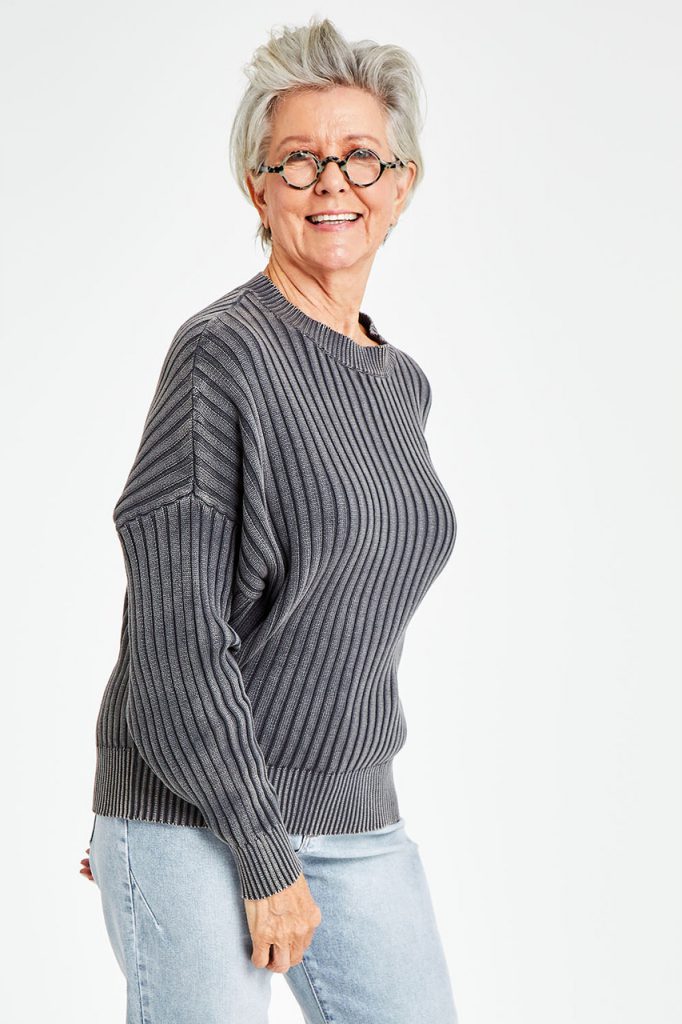 Cool and casual the Margate Crew by Foxwood is an on-trend knitwear piece that is sure to keep you warm and stylish all season long. Crafted from a 100% cotton, this gorgeous jumper features a modern relaxed fit with drop shoulder and ribbed cuffs, neck and hem. Pair with jeans and sneakers for a chic everyday look.

With You At My Shoulder Jumper $139.95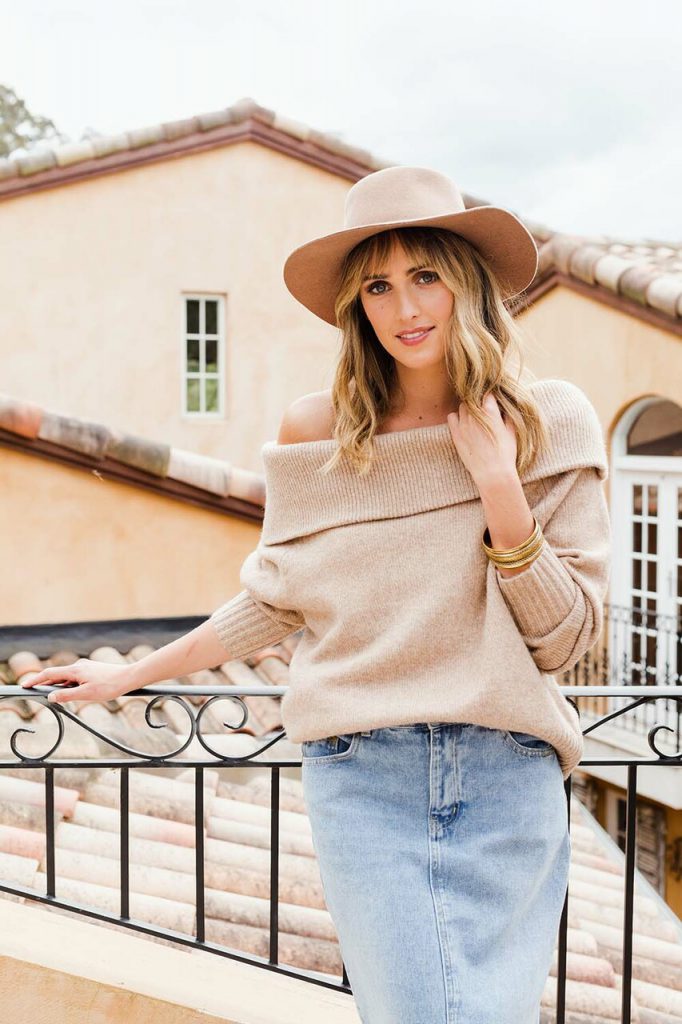 The With You At My Shoulder Jumper from boho bird in a wintry warm camel colour is an exquisitely soft jumper with special emphasis on the exaggerated roll neck that falls on or over your shoulders. Ever so flattering, and we all love the combination of camel with denim.

Razzle Dazzle Sweater $129.95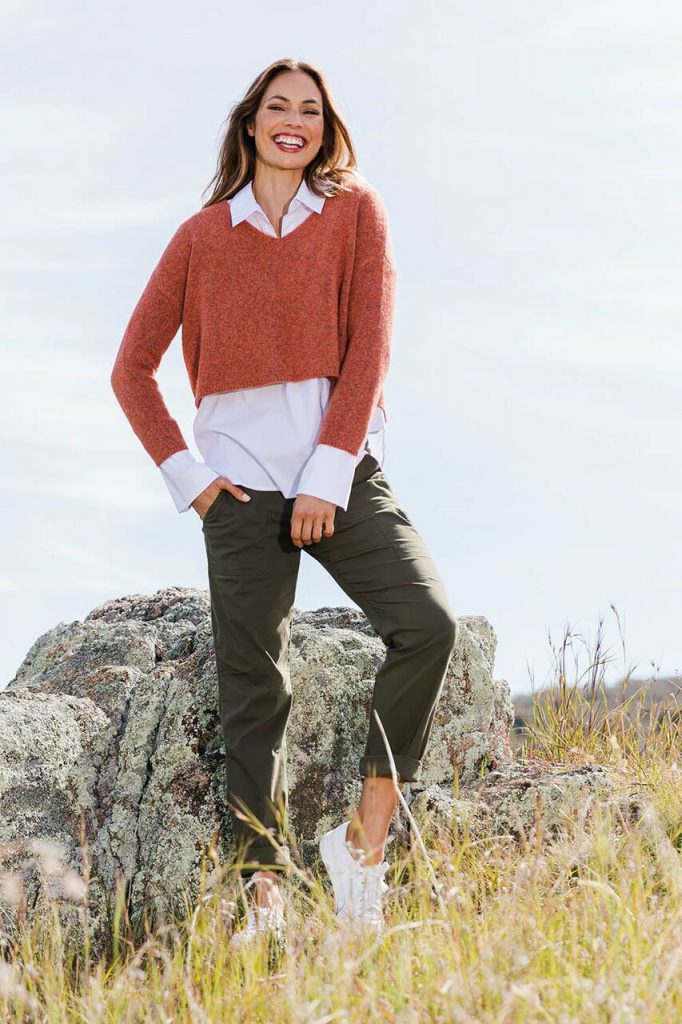 Put your layers on show with the Razzle Dazzle Sweater from Foil. The shorter cut of this sweet waisted knit and the open V-neckline flaunt a layered look, particularly when paired with an oversize shirt, skivvy or tunic and a pair of slim fitting jeans or leggings. The drop shoulder sleeve and boxy cut keeps you and your outfit looking relaxed and effortless, perfect for the weekend.

Benita Jumper $129.95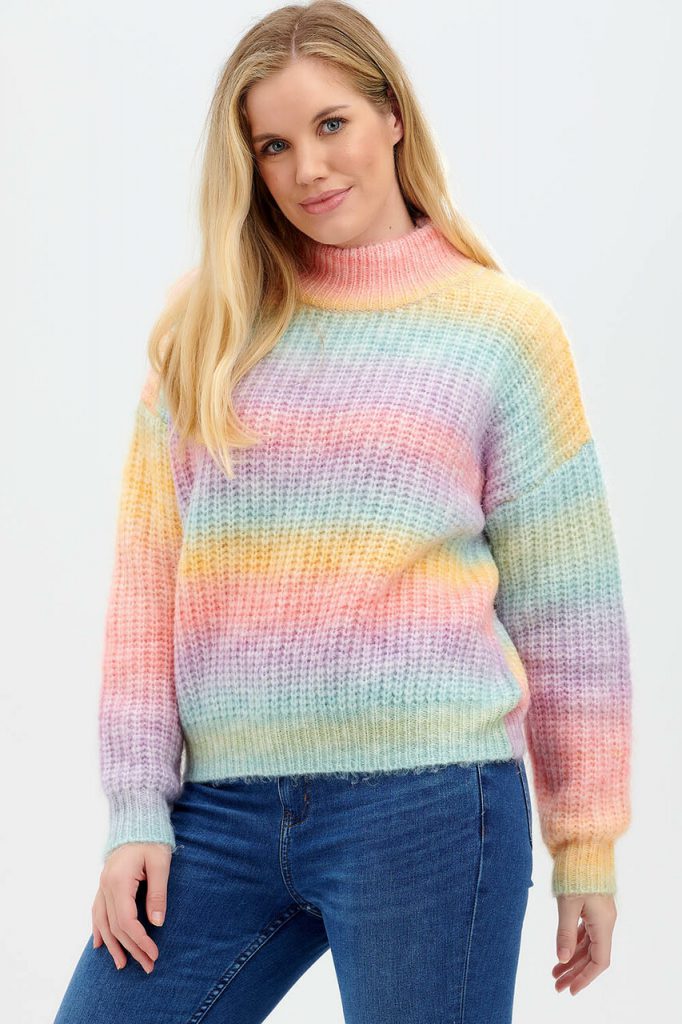 The Benita Jumper by Sugarhill Brighton creates a fun and retro style. With a drop shoulder and ribbed hem, cuffs and neckline this knit style jumper will make any plain outfit stand out.

Logan Sweater $159.95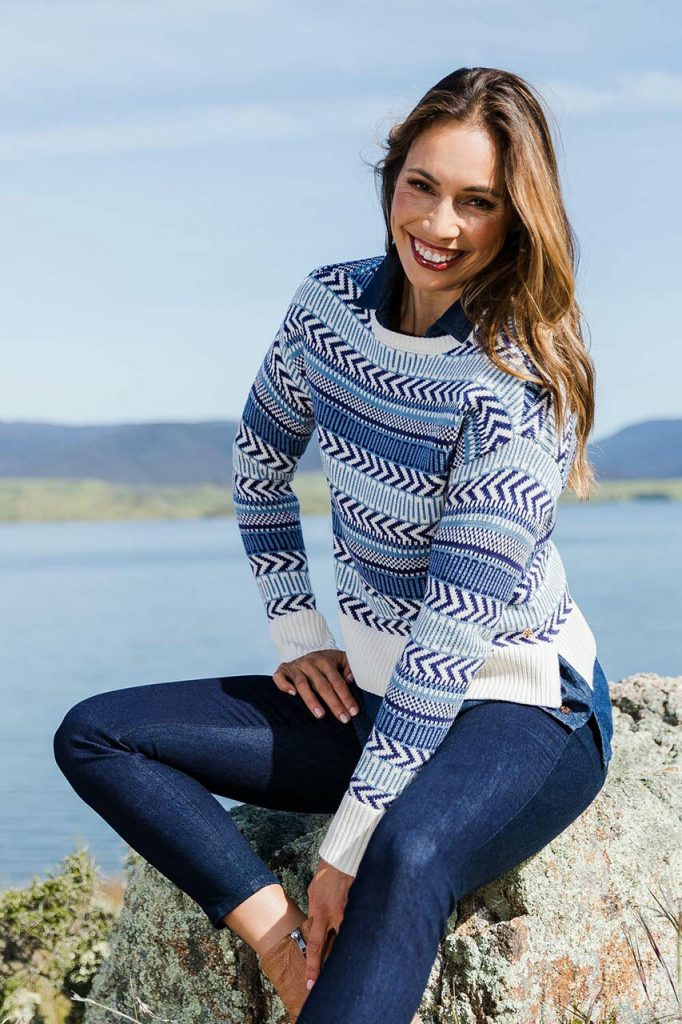 Super soft and deliciously warm, the Logan Sweater from Hatley has us redefining need and want. See not all sweaters have the same gorgeous mix of bright blue tones; they're not as soft, not as warm. They don't feel like nanna knitted it; not like this one, and thus it's a MUST from us!

Stripes Cardi $169.95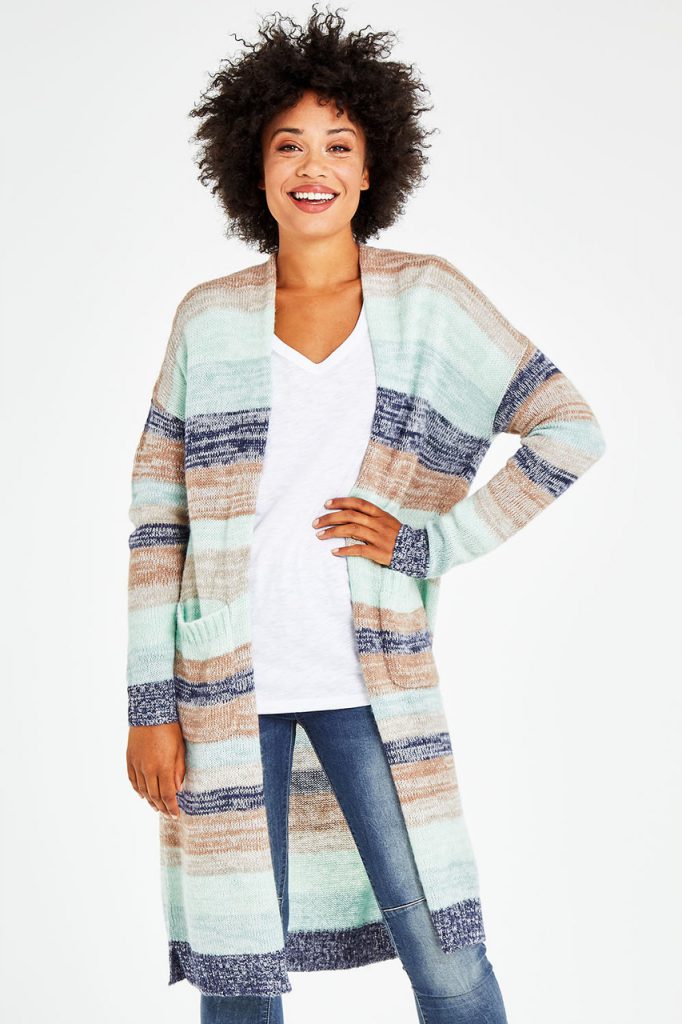 Zaket & Plover brings us the luxurious Stripes Cardi, a melange of stripey gorgeousness – in the softest knit. Wrap yourself in this special piece, knowing you'll be warm as toast while completing your outfit.

Cable Jumper $179.95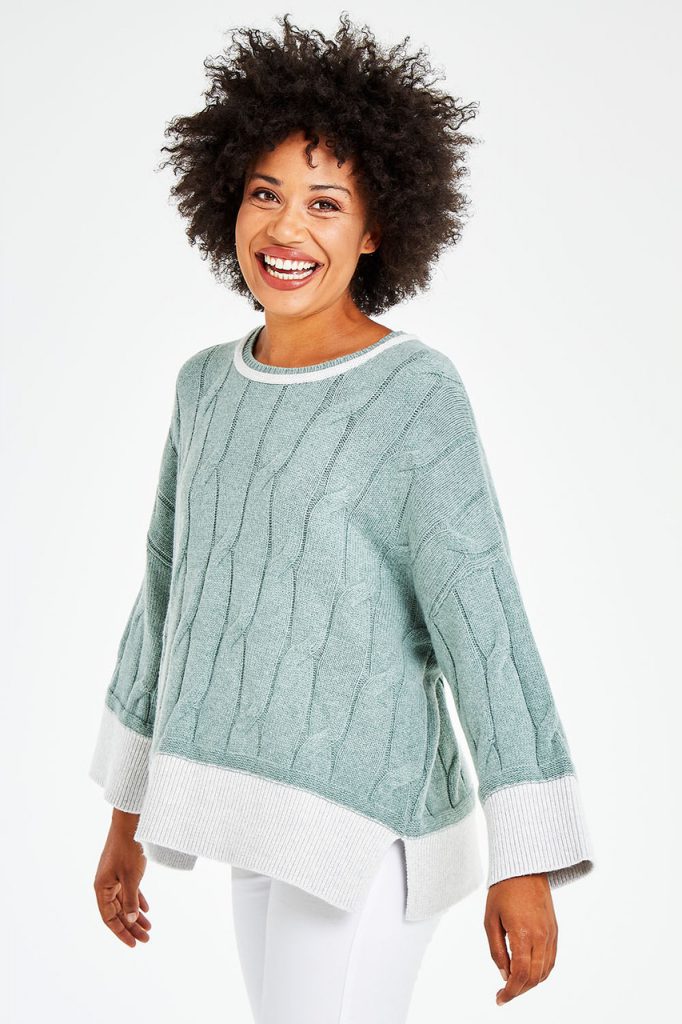 The Cable Jumper by Zaket & Plover is a cosy, cable knit jumper for our birds this season. Featuring a boxy style design with contrasting coloured details, this is going to look great over the top of your layers with denim and sneakers or boots.

The Recycled Easy Wear Cardigan $99.95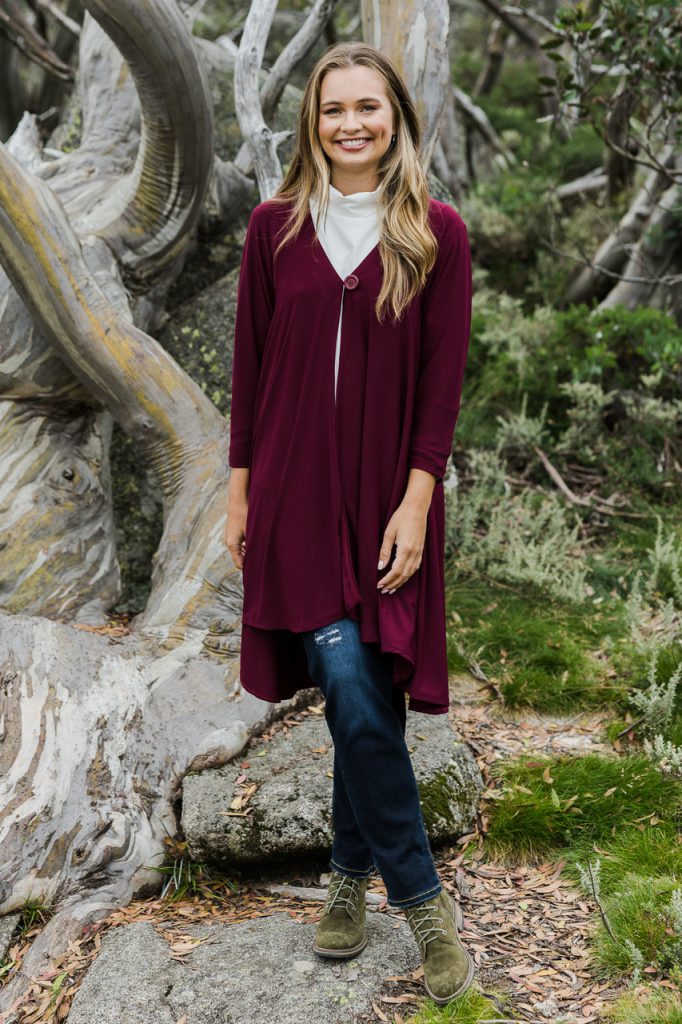 The Recycled Easy Wear Cardigan by bird keepers is going to be a piece you reach for again and again this season. Featuring a swing, relaxed style fit with a button through the front, this one can be worn over layers with denim dressed up with accessories.

Addicted To You Sweater $139.95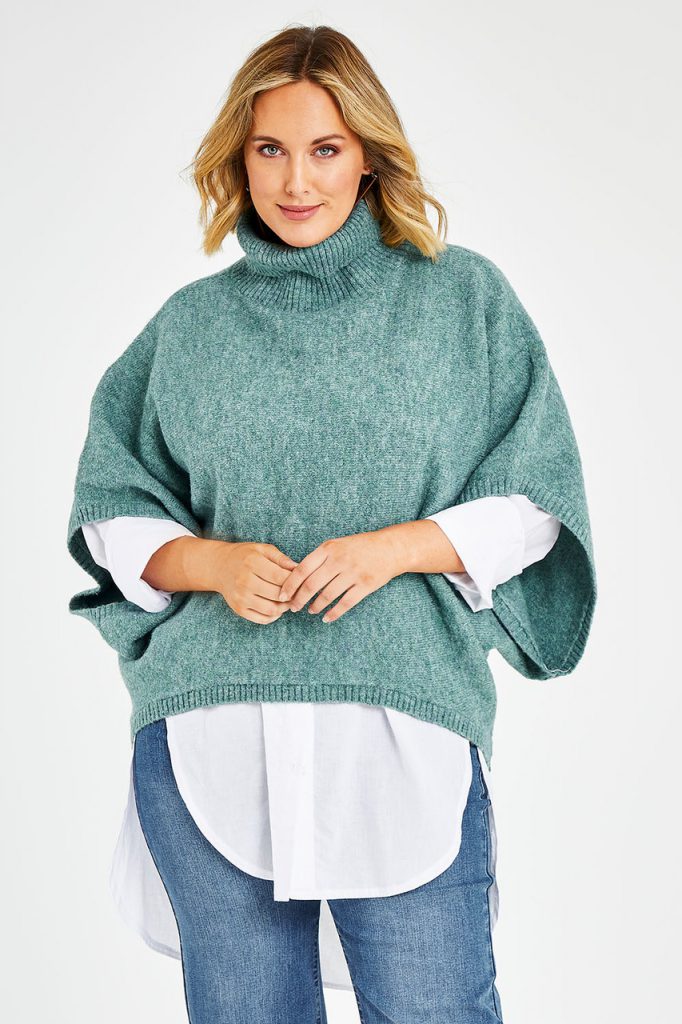 Soft, warm and oh so easy to wear, the Addicted To You Sweater from boho bird is our winter obsession! Arriving in a stunning sea green this easy to layer style features a high, cosy, roll down neck, a relaxed style extended sleeve that rests openly at the elbow, and a lower curved back hem to ensure sitting or standing your back stays toasty. Pair over a long sleeve tee, blouse or light sweater and enjoy the brisk morning air.

Cross My Heart Stitch Sweater $129.95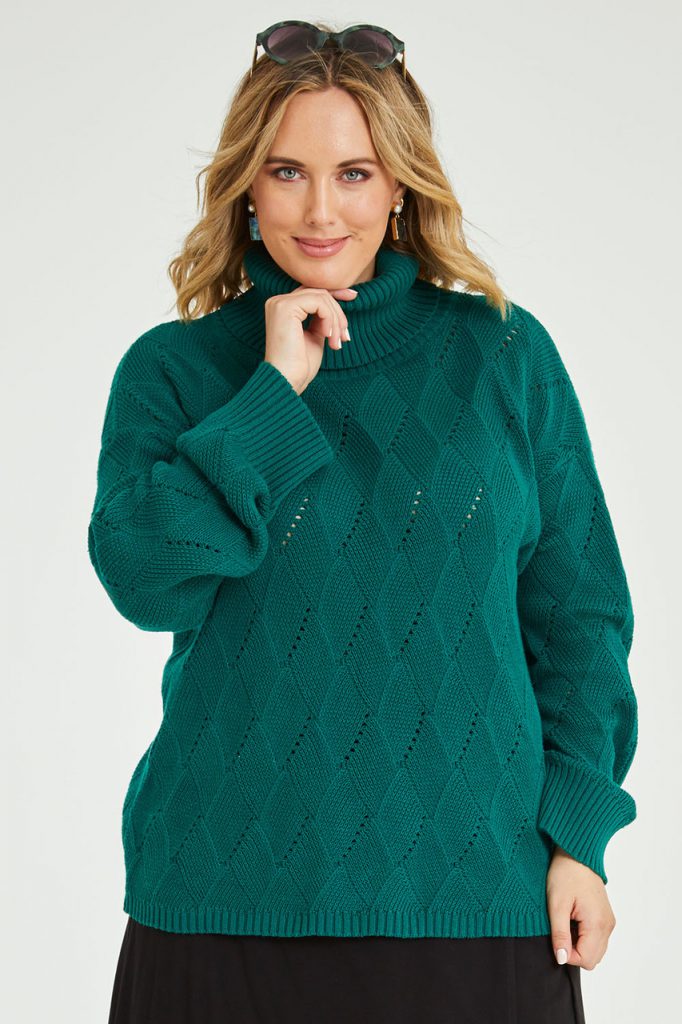 The Cross My Heart Stitch Sweater by boho bird is a beautiful cotton jumper perfect for the winter wardrobe. Featuring a special cross stitch knit, long sleeves and a roll neck, it feels beautiful on the body and will look gorgeous over denim, with boots below.
https://www.birdsnest.com.au/brands/boho-bird/cross-my-heart-stitch-sweater-boho-1315#Jade

Adjourn To The Drawing Room Cardi $139.95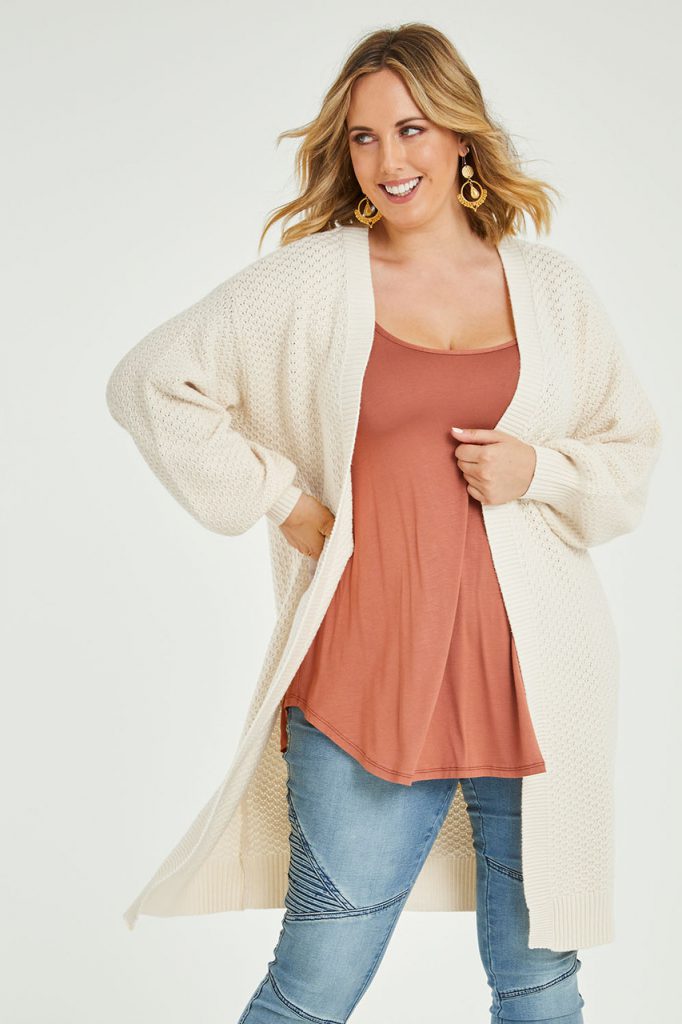 A snuggly textured cardi is the Adjourn To The Drawing Room Cardi by boho bird. Featuring a long sleeve and long length design, this neutral piece will look gorgeous over your basic blouses and tees with denim and boots for casual winter days.

My Obsession Is You Poncho $169.95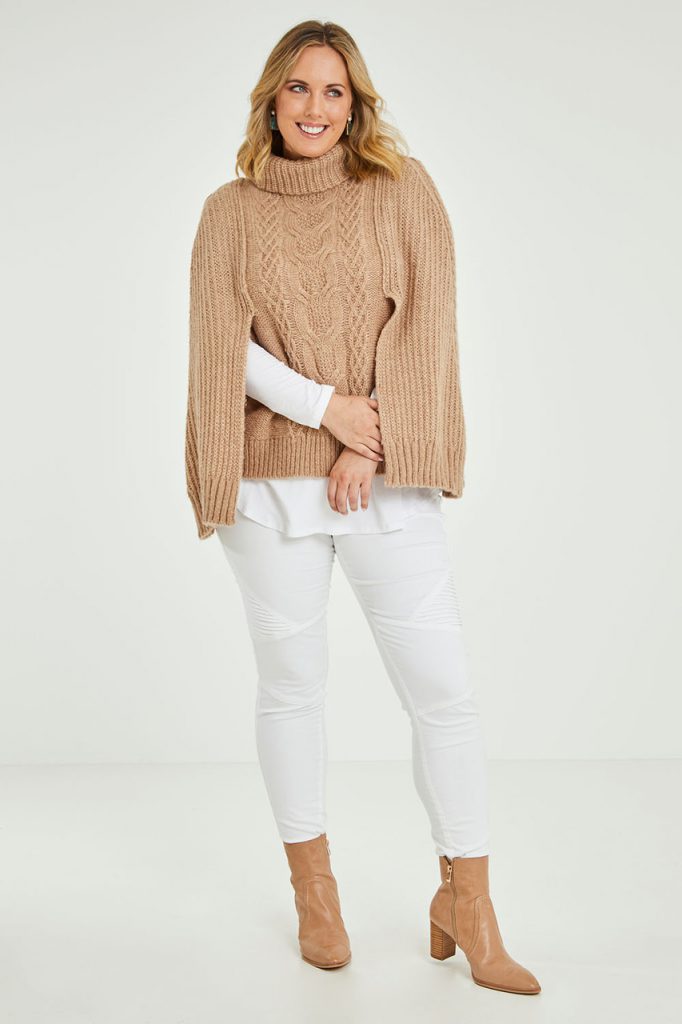 The My Obsession Is You Poncho by boho bird is the perfect snuggly option for your winter wardrobe. Featuring a roll neck with cable and ribbed knit details with a cape style sleeve, this can be worn over your long sleeve tees with denim and boots.

Falling For You Cardi $89.95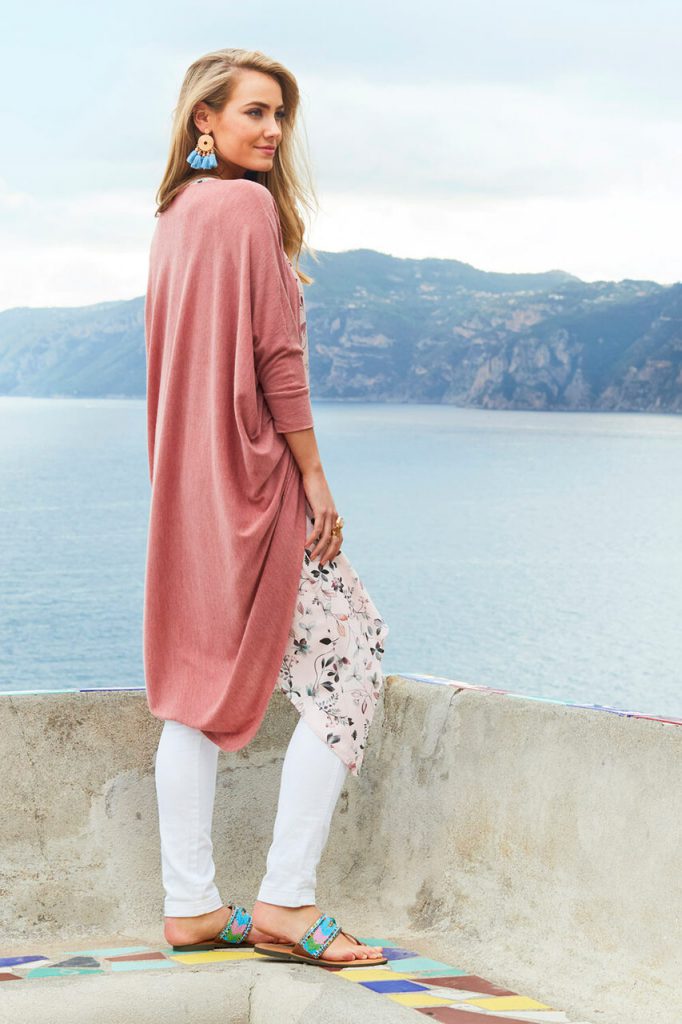 The Falling For You Cardi drapes languidly in all the right places, as you step into your favourite jeans, boots and top. In a sensational selection of exquisite colours, this boho bird essential will complement all the dark or light hues in your wardrobe. You will never want to leave home without this softly falling piece.

Cotton Cashmere Wool Throw $189.95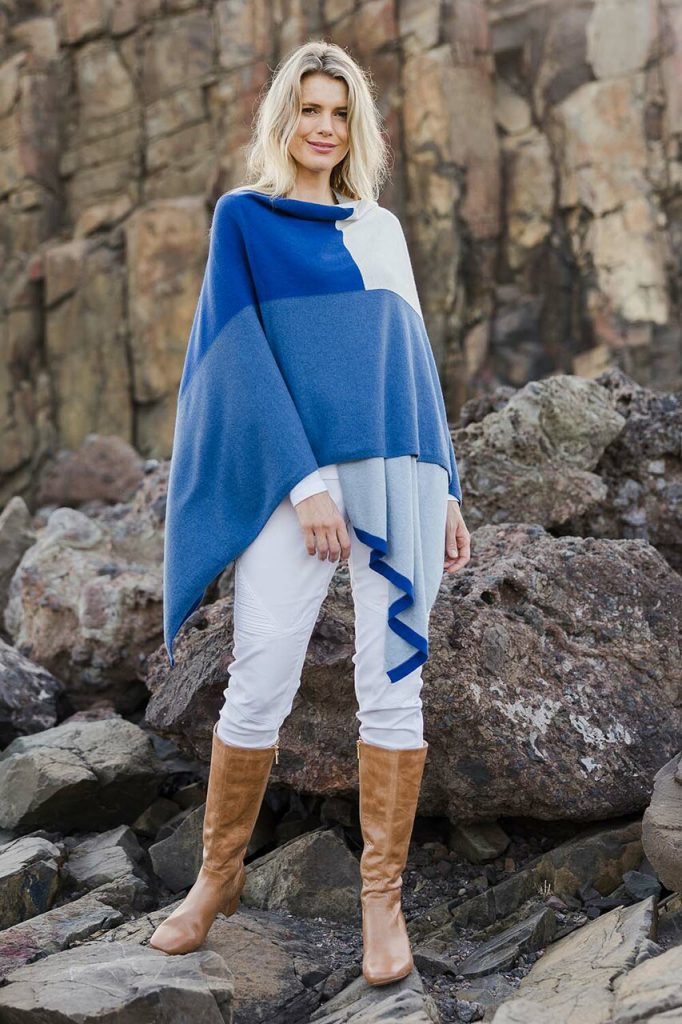 There is nothing more natural than wanting to wrap yourself up as season starts to change. Keep cosy this autumn/winter in effortless style wearing the gorgeous Cotton Cashmere Wool Throw from Natural for birds. This gorgeous wrap is woven in a beautifully soft cotton/wool/cashmere blend. Light but warming, wear it openly draped at the front or swing to over your shoulders as the breeze starts to bite.

Disclosure: This article contains affiliate links. This means that if you make a purchase, we may receive a small commission at no extra cost to you. This helps to pay the running costs for our website and the wages of our work-from-home writers, who are parents, just like you.