15 Caffeinated Gift Ideas for the Coffee Lover in Your Life!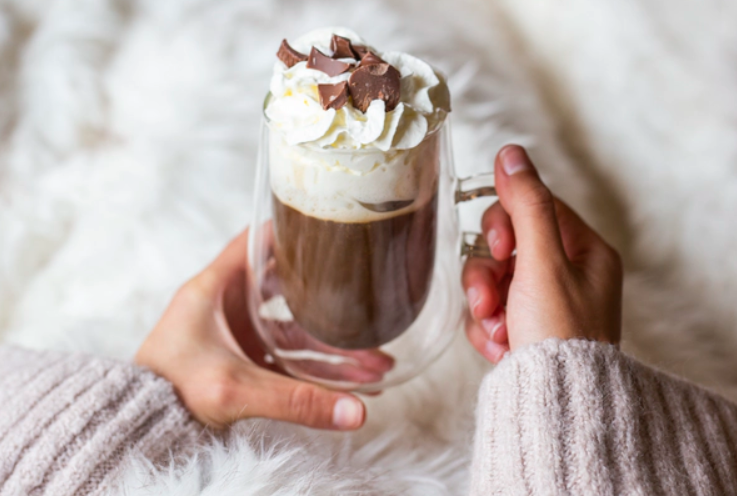 15 Caffeinated Gift Ideas for the Coffee Lover in Your Life!
Everyone knows someone who has made their love of coffee a key part of their identity. I mean, who doesn't love that creamy delicious caffeine hit right when you need it most?
And it's not just the taste of coffee, it's the intoxicating scent that makes it simply irresistible to those of us that can't get past 8am without enjoying a flat white or two. As such, there are a lot of really unique caffeinated gifts out there ready to be wrapped and given as a fantastic gift to the coffee lover in your life. Here are fifteen of them!
Mystic Moments Coffee Shop Fragrant Oils Gift Starter Pack $21.49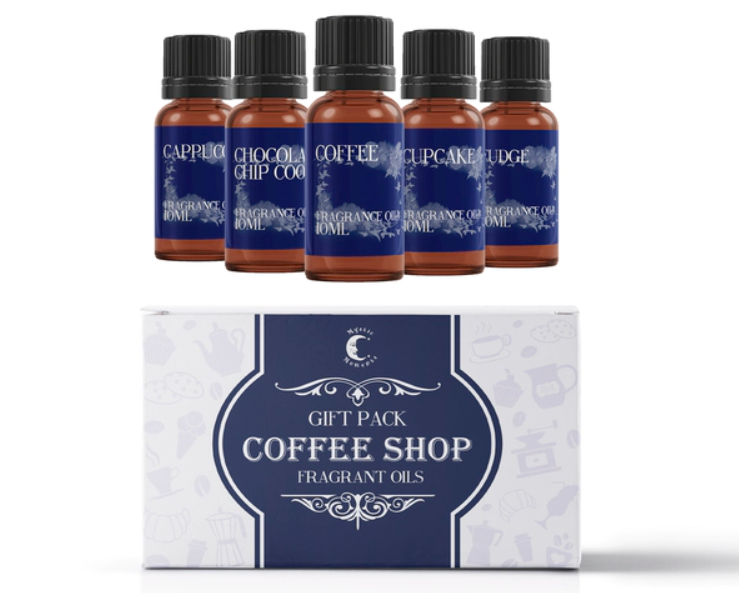 This 5 piece gift pack of Mystic Moments Coffee Shop Fragrant Oil contains the scents of Cappuccino, Chocolate Chip Cookie, Coffee, Cupcake and Fudge. The scents are extremely rich, complex, and long-lasting.

Dead Man's Fingers Coffee Rum 700ml $45.99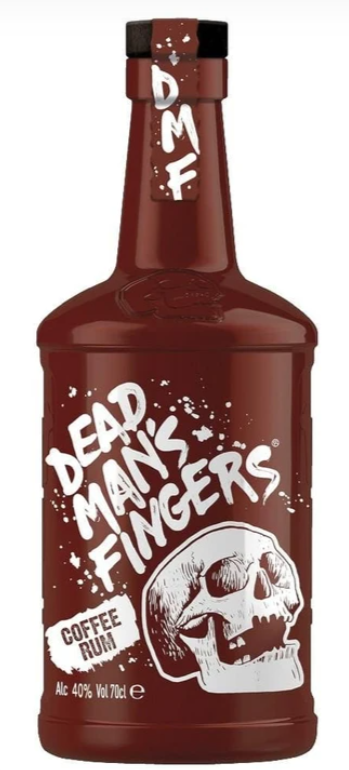 What could be more enticing to a coffee lover than coffee rum! Featuring notes of fruity coffee, chocolate orange, a whack of cumin, and burnt sugar.

Jellycat Amuseable Coffee-To-Go $36.99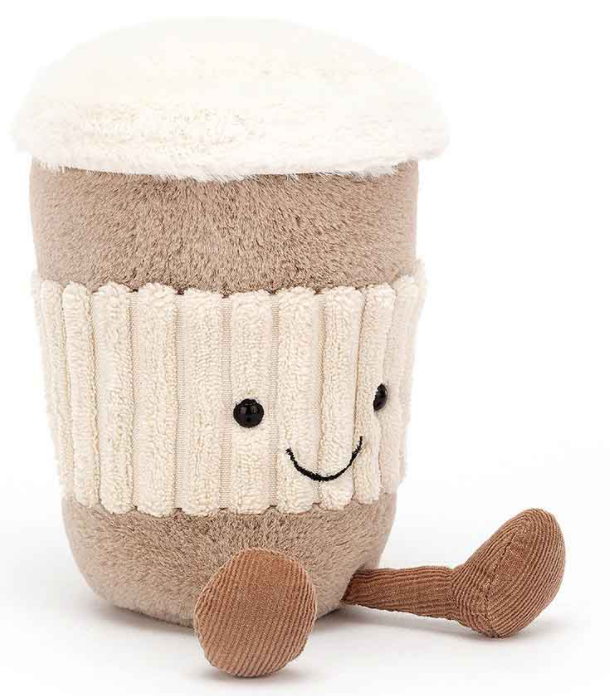 This adorable authentic Jellycat looks just like a takeaway coffee cup, with a grinning face and little dangly legs. It has that signature Jellycat fur, super soft and cuddly, with a cord style band and legs. Technically speaking, it is a baby toy but it is so cute that surely everyone can enjoy this little guy, no matter how old you are!

Nyla Rose Collapsable Re-useable Cup $25.99 $6.99


Start saving our Earth by getting one of these collapsable and reusable coffee cups! Squish one, pop it in your bag and you're good to go!

60 Pod Coffee Drawer $59.39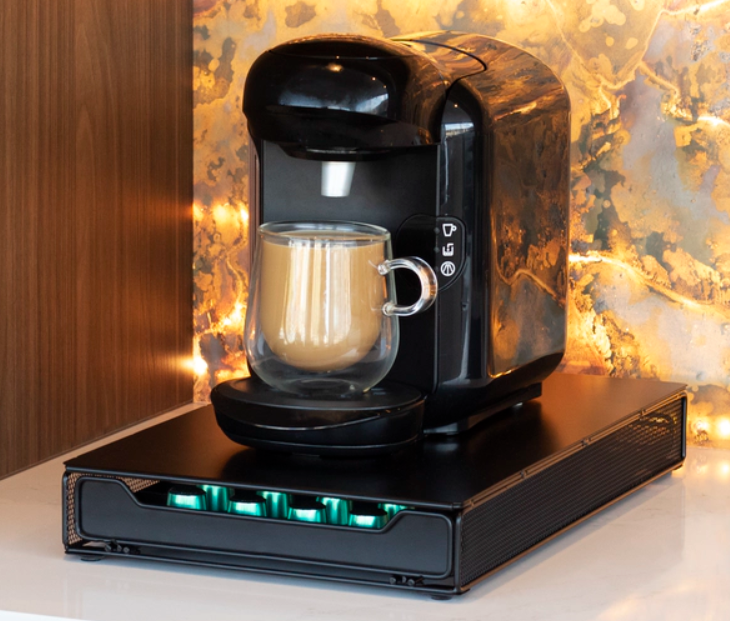 The coffee pod drawer is a great accessory which does its simple job very well. You don't have to give up any more counter space than necessary as the black metal top is sturdy enough to provide a fantastic stand for your coffee machine!

Coffee Makes Me Poop! Poo Shaped Coffee Mug $19.99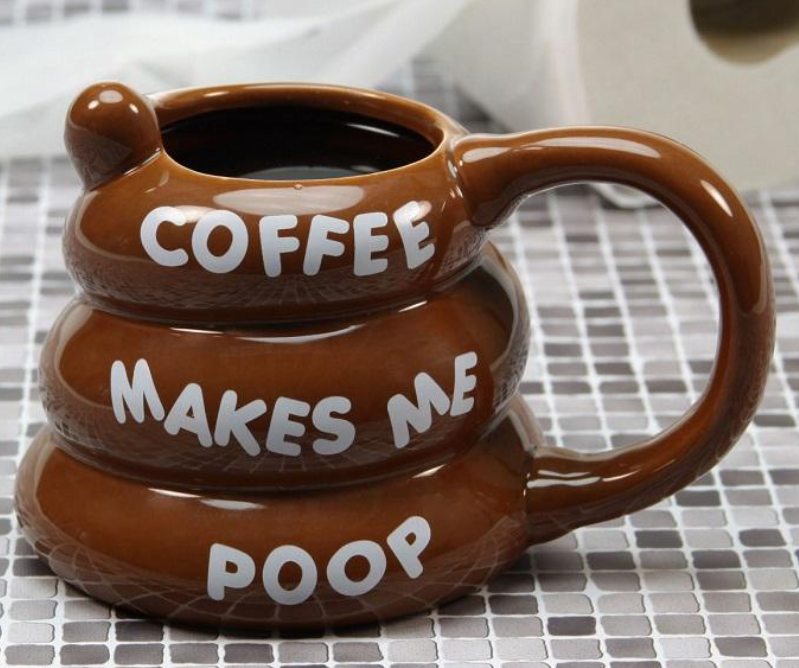 A poo shaped mug to display the poo shaped truth! This is a brilliant gag gift that's suited for someone you love or despise, depending on your relationship. It is also a perfect pressie for anyone you know who drinks coffee and, presumably, poops.

Fresh Coffee 3 Wick Soy Scented Candle $44.99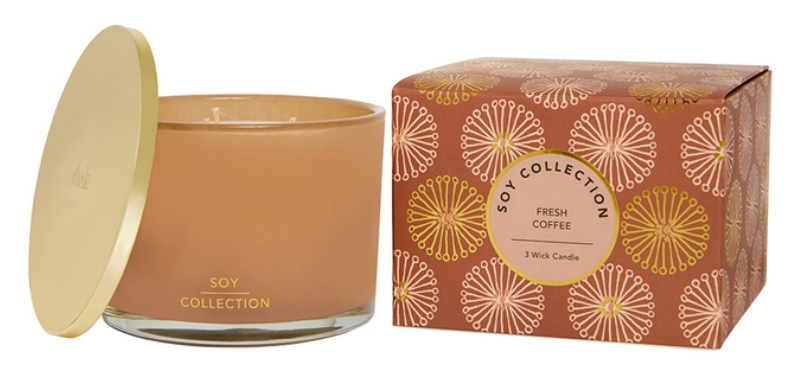 Wake up to the uplifting aroma of freshly ground coffee. Strong, rich coffee notes are simply dusted with a pinch of vanilla for a scent that's deliciously, unapologetically caffeinated.

Coffee Brown Decorative Wooden Wall Accessory $59.49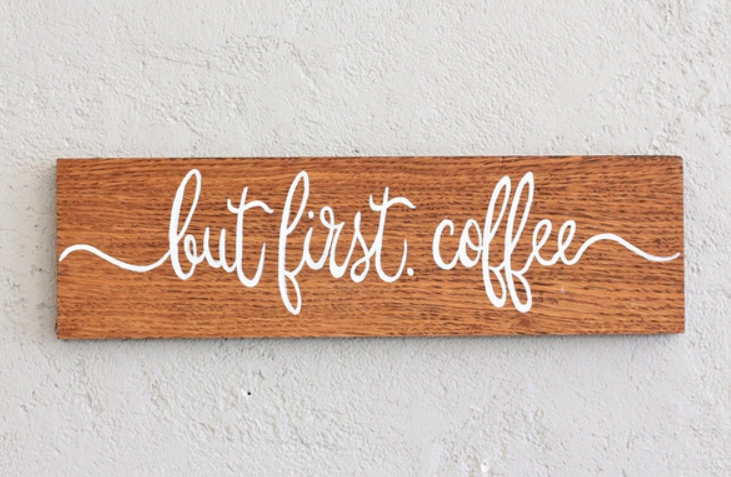 This wooden wall art is perfect in the kitchen of every caffeinated coffee lover!

Lord of the Rings Coffee Cup Mordor $44.49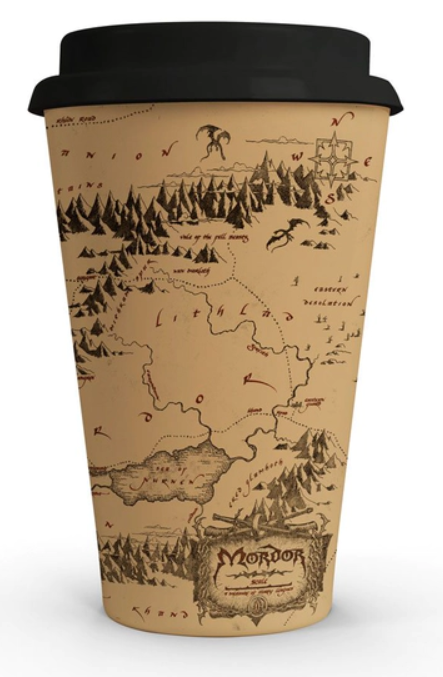 This officially licenced Lord of the Rings coffee cup can hold 400mls of sweet, sweet caffeinated goodness. It is a high quality ceramic cup with silicone lid.

Coffee, Coffee Coffee Gift Hamper $89.99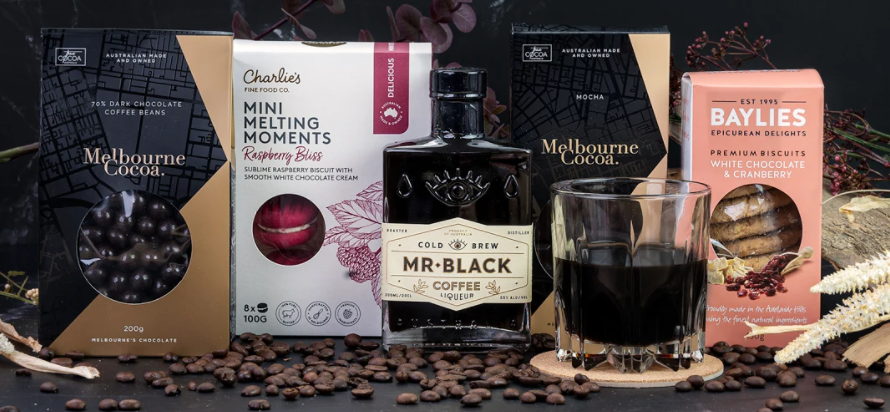 Nothing gets the day started right quite as well as a good steaming hot cup of joe. The Coffee, Coffee, Coffee gift hamper is for those of us that understand just how precious coffee is! This hamper contains all Australian made liquor and snacks.

Double Walled 350ml Coffee Glasses with Handles – Set of 2 $24.49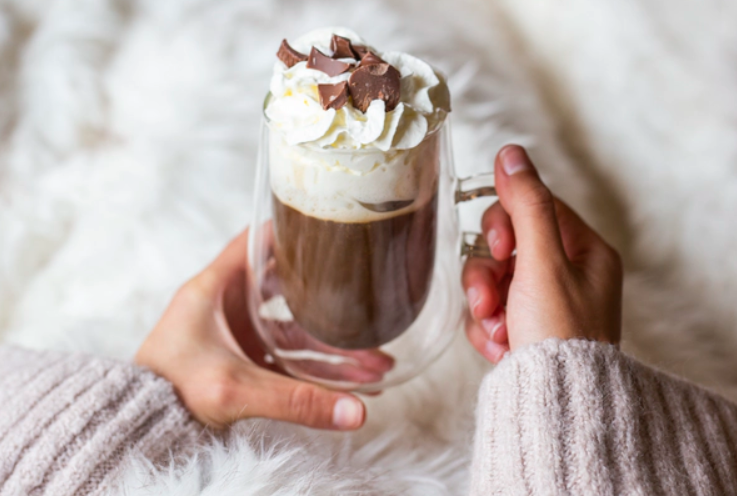 The Maison & White Set of 2 350ml Double Walled Coffee Glasses are a practical and stylish way to insulate your coffee. The durable construction means the glasses are a perfect part of your everyday tableware. Made from mouth-blown borosilicate glass, the insulating, double wall will keep your hot drinks hot for longer than traditional glasses. Enjoy your espressos, lattes, cappuccinos or any other coffee in these mugs without the worry of burning your fingers!

The Motivated Type May Your Coffee Be Strong Stainless Steel Thermo Travel Mug $24.99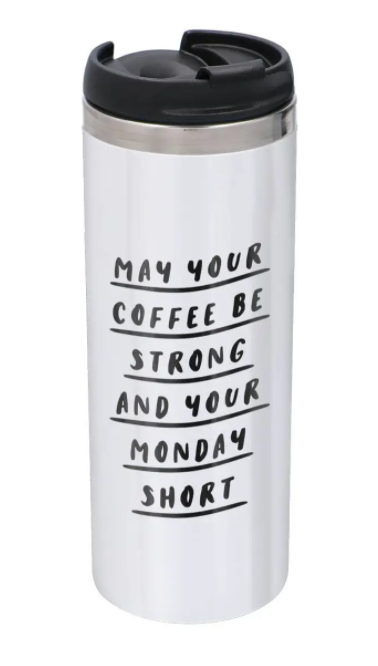 Ideal for carrying coffee on the go, easy access secure flip-lid to reduce the risk of spillages (or scalding's – no-one needs that in the morning). The sustainable choice for your daily brew – do your bit to reduce waste!

May Your Coffee Kick In Before Reality Gold Foil Plaque $36.99

This fabulous plaque speaks the truth. You know it deep down in your heart, and your coffee-loving friend knows it too!

Classic Vintage Style Coffee Grinder $52.99

Grind up your coffee beans for the most delicious fresh coffee, full of flavour. This vintage style grinder will bring some old world charm to the kitchen, with dark timber and steel.
It's hand powered, so there's no need for batteries or a spare plug, just like the good old days! Simply pour about 30 grams of beans in the top, crank the handle and it will grind them up for your espresso machine or plunger. The ground coffee will fall into the little drawer in the bottom. A unique gift for coffee lovers!

Harvey Makin Coffee Pot Cufflinks $24.49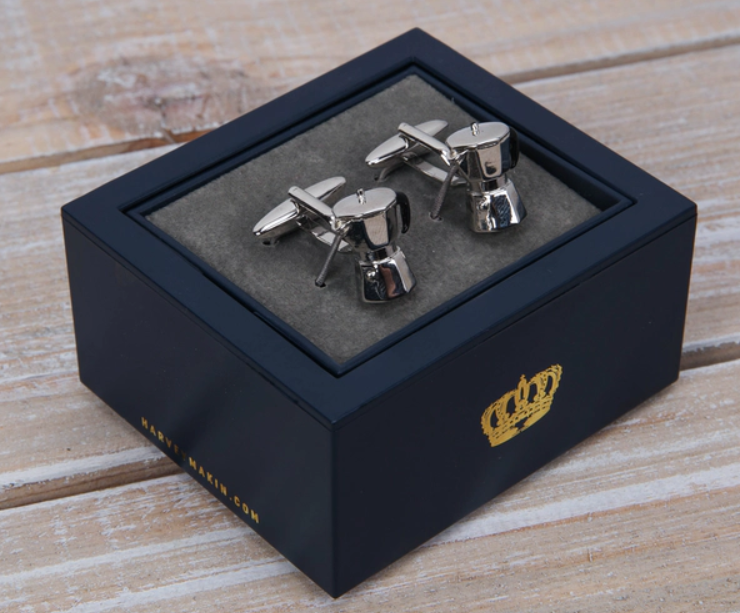 A stylish set of rhodium finish Italian coffee pot cufflinks from Harvey Makin. The perfect finishing touch to a suit for a gentleman with a passion for fine roasts.

Disclosure: This article contains affiliate links. This means that if you make a purchase, we may receive a small commission at no extra cost to you. This helps to pay the running costs for our website and the wages of our work-from-home writers, who are parents, just like you.