8 Beach Reads For The Ultimate Summer Relaxation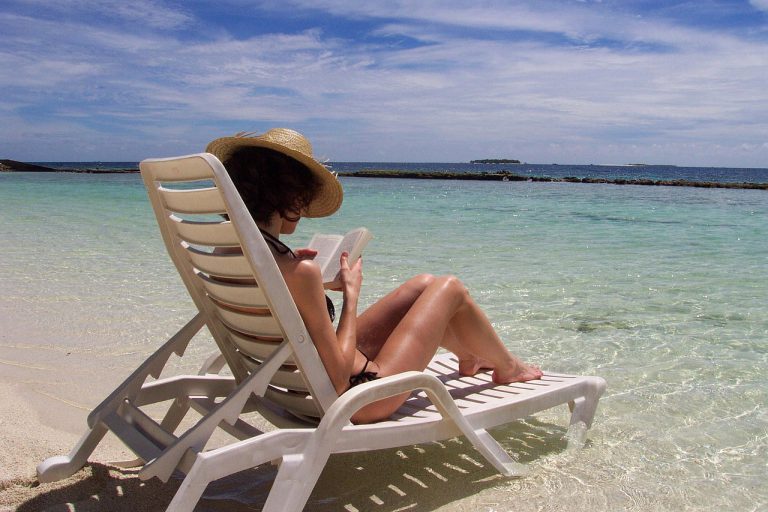 8 Beach Reads For The Ultimate Summer Relaxation
Summer is all about unwinding and there's no better way of escaping than with a great book. Thanks to Booktopia you'll have no excuse to be left without something good to read this summer. Whether you're indoors or on a socially distanced part of the beach somewhere you'll want to get your hands on one of these best selling page turners.
Booktopia is one of Australia's best known online book stores with the key difference being their commitment to supporting Australian authors and publishers, and the fact that they are an all Australian operation. Booktopia know the books they sell inside and out. In fact they were early champions of many bestselling Australian authors, including Trent Dalton, whose Boy Swallows Universe went on to become one of the bestselling Australian novels of all time.
Best of all, with Booktopia you save 25% of all the top 100 best sellers every week.
Will, by Will Smith
The 'Event' Autobiography of the Year – a brave, inspiring and wildly entertaining memoir full of self-help lessons for readers, from one of the world's most charismatic and much-loved actors.
One of the most dynamic and globally recognized entertainment forces of our time opens up fully about his life, in a brave and inspiring book that traces his learning curve to a place where outer success, inner happiness, and human connection are aligned. Along the way, Will tells the story in full of one of the most amazing rides through the worlds of music and film that anyone has ever had.
Will Smith's transformation from a fearful child in a tense West Philadelphia home to one of the biggest rap stars of his era and then one of the biggest movie stars in Hollywood history, with a string of box office successes that will likely never be broken, is an epic tale of inner transformation and outer triumph, and Will tells it astonishingly well. But it's only half the story.
Will Smith thought, with good reason, that he had won at life: not only was his own success unparalleled, his whole family was at the pinnacle of the entertainment world. Only they didn't see it that way: they felt more like star performers in his circus, a seven-days-a-week job they hadn't signed up for. It turned out Will Smith's education wasn't nearly over.
This memoir is the product of a profound journey of self-knowledge, a reckoning with all that your will can get you and all that it can leave behind. Written with the help of Mark Manson, author of the multi-million-copy bestseller The Subtle Art of Not Giving a F*ck, Will is the story of how one exceptional man mastered his own emotions, written in a way that can help everyone else do the same. Few of us will know the pressure of performing on the world's biggest stages for the highest of stakes, but we can all understand that the fuel that works for one stage of our journey might have to be changed if we want to make it all the way home. The combination of genuine wisdom of universal value and a life story that is preposterously entertaining, even astonishing, puts Will the book, like its author, in a category by itself.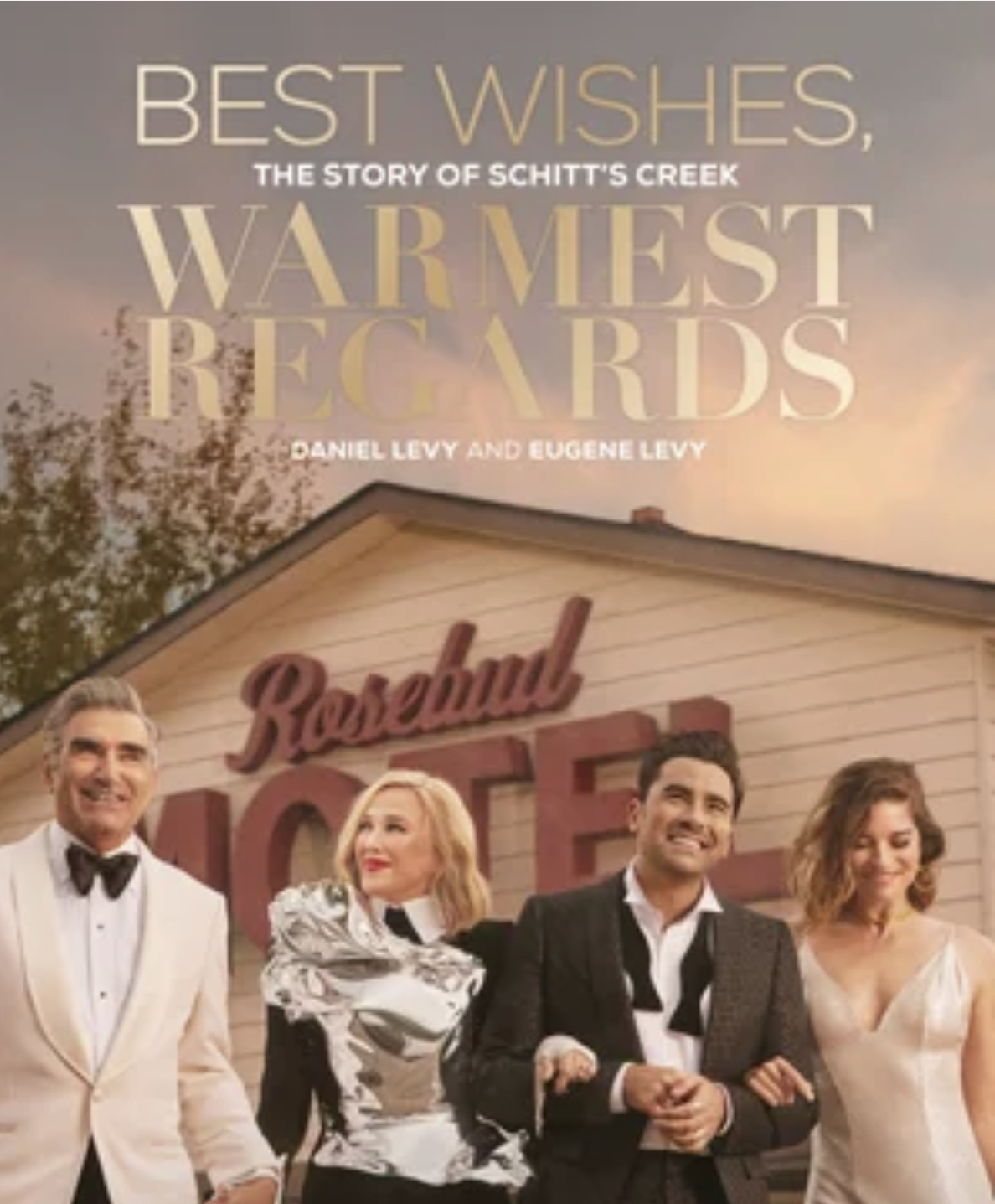 Best Wishes, Warmest Regards The Story of Schitt's Creek, by Daniel Levy & Eugene Levy
The official tie-in book for the beloved, nine-time Emmy Award-winning series Schitt's Creek.
This beautifully produced, lavishly illustrated book is the ultimate celebration of the series, the town, the characters, and the state of mind that is Schitt's Creek. Capturing the essence and alchemy of all six seasons of what is now considered to be one of the most groundbreaking comedy television series of the last decade, Best Wishes, Warmest Regards is a gift to fans everywhere who have made the show their own.
Included are character profiles from the cast of Johnny, Moira, David, and Alexis, and all of the characters that populate the town, major moments from Moira's endorsement of Herb Ertlinger Winery, to Patrick and David's first kiss, to Cabaret and the Rose Family Christmas episode. Also included are special features, such as the complete, illustrated catalogs of David's knits and Moira's wigs, Moira's vocabulary, Alexis's adventures, and behind-the-scenes moments from Dan and Eugene Levy and the cast of Schitt's Creek.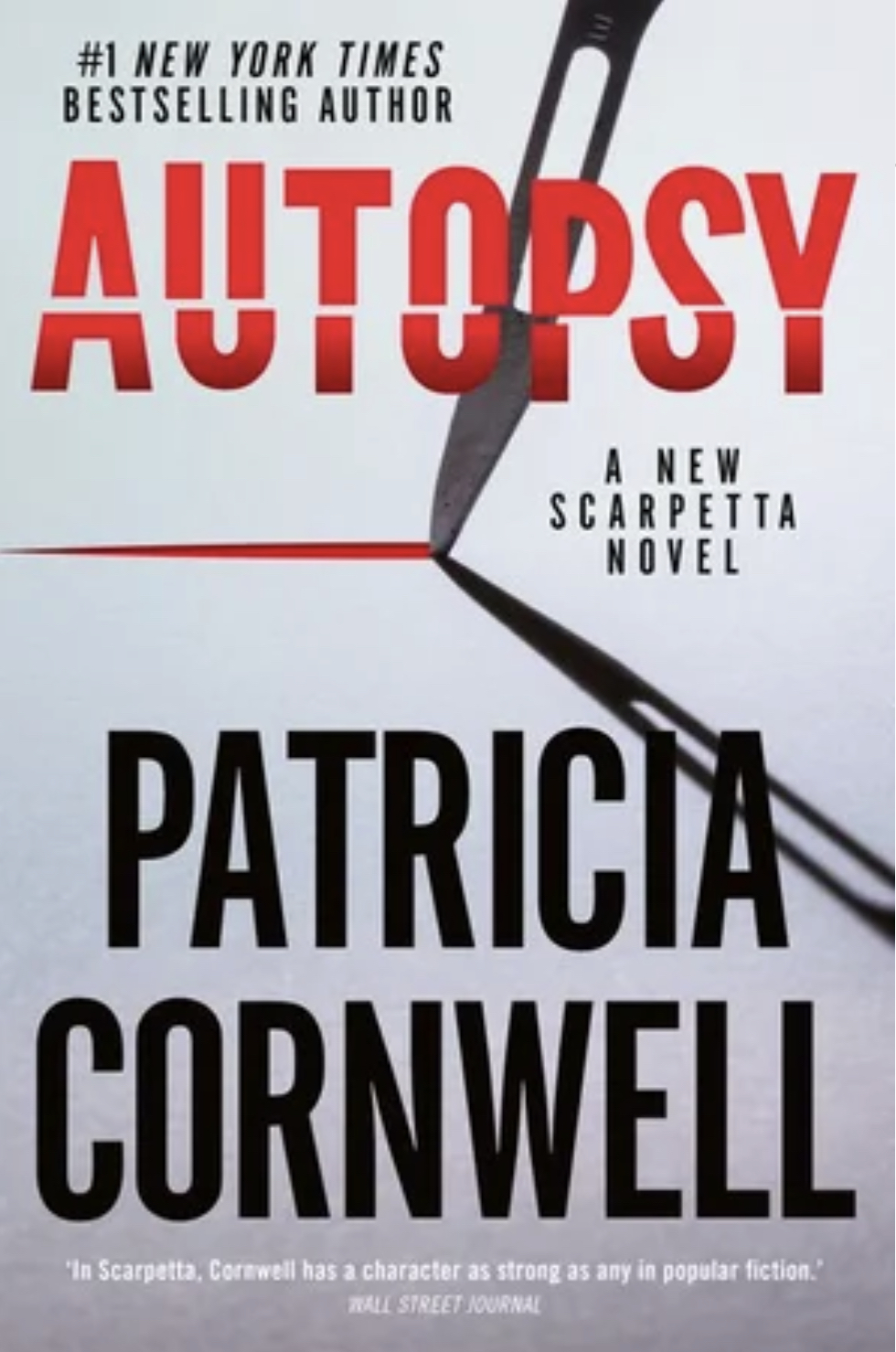 Scarpetta, Patricia Cornwell
Scarpetta is back! In this twenty-fifth in the electrifying, landmark #1 bestselling thriller series chief medical examiner Dr. Kay Scarpetta hunts an ingenious killer who has mastered cutting-edge science for the most nefarious ends.
Forensic pathologist Kay Scarpetta has returned to Virginia as the chief medical examiner. She and her husband Benton are headquartered five miles from the Pentagon, in a post-pandemic world that's been torn apart by civil and political unrest.
Just weeks into the job, Scarpetta is called to investigate a woman's body which has been shockingly displayed on railroad tracks. As Scarpetta follows the trail, it leads unnervingly close to her own neighbourhood …
At the same time, two scientists are found dead in a top-secret laboratory in outer space. Scarpetta is summoned to the White House Situation Room and tasked with finding out what happened. But even as she's working the first crime scene in space from the ground, an apparent serial killer strikes again. And this time, Scarpetta could be in greater danger than ever before…
In this latest novel in her groundbreaking Kay Scarpetta series, Patricia Cornwell captivates readers with the shocking twists, high-wire tension, and forensic detail that she is famous for, proving once again why she's the world's #1 bestselling crime writer.

It Wasn't Meant to be Like This, Lisa Wilkinson
The long-awaited autobiography from one of Australia's most popular, much-loved and enduring media stars, Lisa Wilkinson.
Lisa Wilkinson has lived much of her life in the public eye. One of Australia's most respected journalists and media personalities, her warm, intelligent and elegant presence has graced our television screens for many years, where she has shared, shaped and even shifted many important national conversations. But it all could have been so different …
Subjected to horrific bullying as a teenager, Lisa survived by making herself as small as possible. But she swore when she left school that no one was ever again going to determine who she was – or limit what she was capable of. That determination and drive led to Lisa blazing an unprecedented and enormously successful trail through the Australian media and cultural landscape for more than four decades.
An early ground-breaking career in publishing – at 21, Lisa was the youngest editor ever appointed to take charge of a national magazine, Dolly , before spending ten years as editor of the iconic Cleo magazine – then led to a stunning television success story. This included spending more than a decade as co-host of the Nine Network's Today show, before she caused a media storm across Australia and the world on the issue of the gender pay gap, when she moved to the Ten Network as co-host of its prime-time award-winning program The Project.
It Wasn't Meant to Be Like This is the story of how a young girl from Sydney's western suburbs came to be such a force in Australian cultural life. It is a story that is honest, funny, engaging – and powerfully inspirational.

Normal People, Sally Rooney
Winner of the 2019 Novel of the Year and Book of the Year at the British Book Awards
Winner of the 2018 Costa Novel Award
Winner of Specsavers National Book Awards International Author of the Year
Longlisted for the Man Booker Prize 2018
Longlisted for the Women's Prize for Fiction 2019
Connell and Marianne grow up in the same small town in the west of Ireland, but the similarities end there. In school, Connell is popular and well-liked, while Marianne is a loner. But when the two strike up a conversation – awkward but electrifying – something life-changing begins.
Normal People is a story of mutual fascination, friendship and love. It takes us from that first conversation to the years beyond, in the company of two people who try to stay apart but find they can't.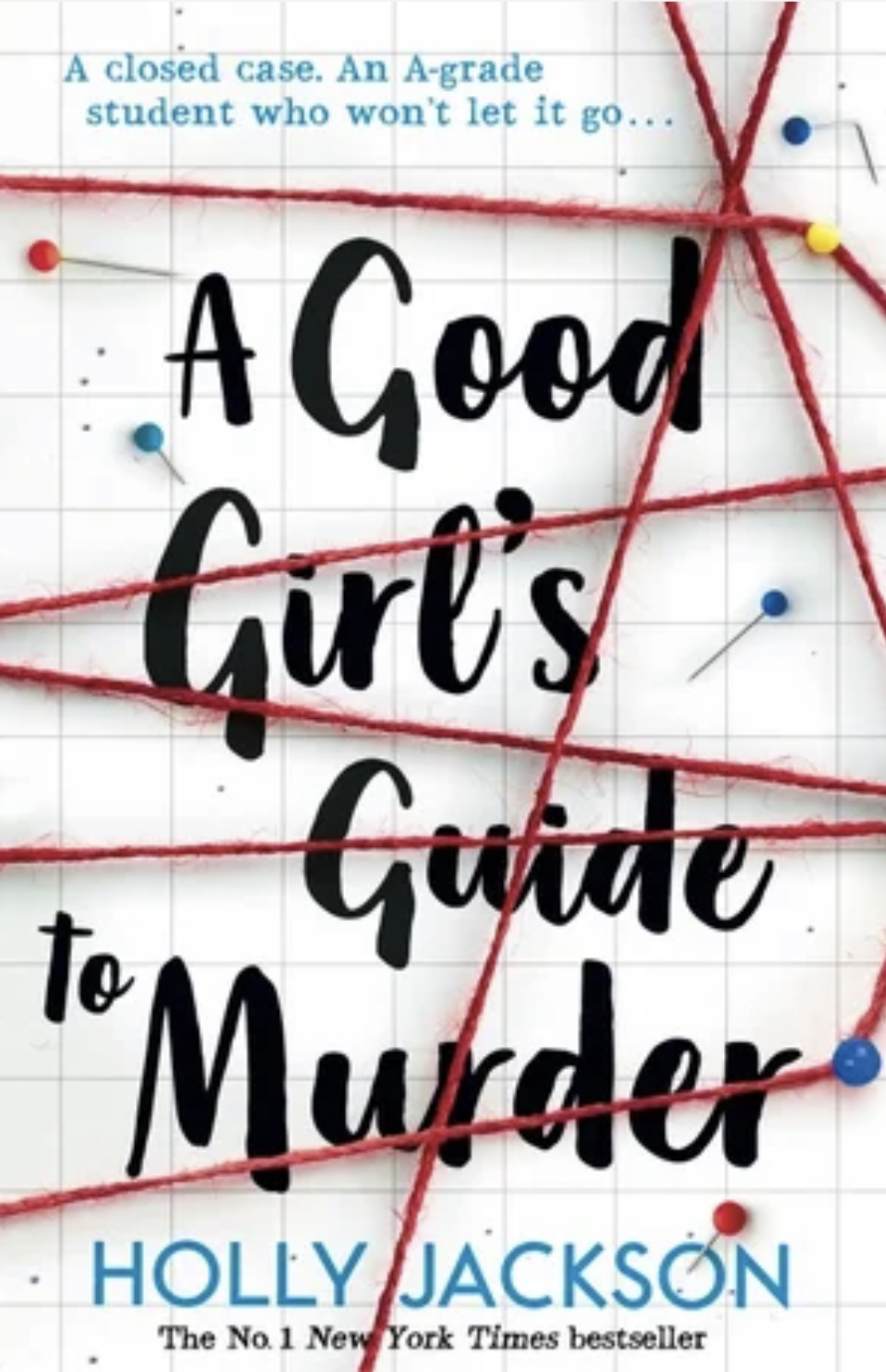 A Good Girl's Guide to Murder, Holly Jackson
A debut YA crime thriller as addictive as Serial as compelling as Riverdale and as page-turning as One of Us Is Lying
The case is closed. Five years ago, schoolgirl Andie Bell was murdered by Sal Singh. The police know he did it. Everyone in town knows he did it. Almost everyone. Having grown up in the small town that was consumed by the crime, Pippa Fitz-Adeleke chooses the case as the topic for her final project.
But when Pip starts uncovering secrets that someone in town desperately wants to stay hidden, what starts out as a project begins to become Pip's dangerous reality . . .
Perfect for fans of One of Us Is Lying, We Were Liars, Gone Girl and The Hazel Wood.

Catwalk, Louis Vuitton
Founded as a luxury leather goods house in 1854, Louis Vuitton was for many decades one of the world's leading trunk and accessories makers. It was after launching its first fashion collections in 1998, however, that the house reached unprecedented global fame, and pioneered high-profile collaborations with artists such as Richard Prince, Takashi Murakami and Stephen Sprouse.
This definitive publication opens with a concise history of the house, followed by brief biographical profiles of Marc Jacobs, the first creative director 1998–2014, and Nicolas Ghesquière, who helms the brand today, before exploring the collections themselves, organized chronologically. Each collection is introduced by a short text unveiling its influences and highlights, and illustrated with carefully curated catwalk images.
Showcasing hundreds of spectacular clothes, details, accessories, beauty looks and set designs – and, of course, the top fashion models who wore them on the runway, from Naomi Campbell and Gisele to Kate Moss and Cara Delevingne. A rich reference section, including an extensive index, concludes the book.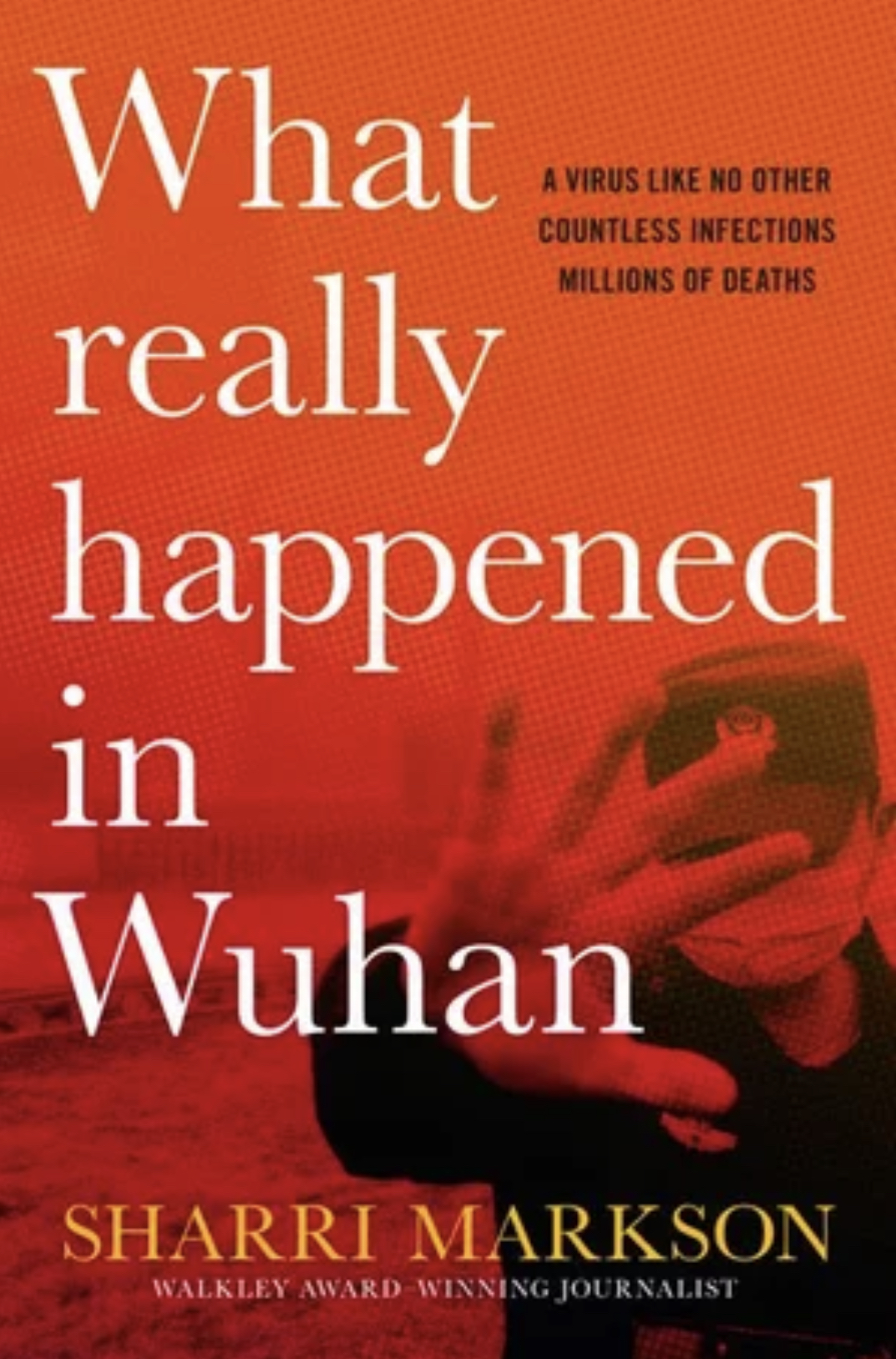 What Really Happened in Wuhan, Sharri Marks
The origins of Covid-19 are shrouded in mystery. Scientists and government officials insisted, for a year and a half, that the virus had a natural origin, ridiculing anyone who dared contradict this view. Tech giants swept the internet, censoring and silencing debate in the most extreme fashion. Yet it is undeniable that a secretive facility in Wuhan was immersed in genetically manipulating bat-coronaviruses in perilous experiments. And as soon as the news of an outbreak in Wuhan leaked, the Chinese military took control and gagged all laboratory insiders.
Part-thriller, part-expose, What Really Happened in Wuhan is a ground-breaking investigation from leading journalist Sharri Markson into the origins of Covid-19, the cover-ups, the conspiracies and the classified research. It features never-before-seen primary documents exposing China's concealment of the virus, fresh interviews with whistleblower doctors in Wuhan and crucial eyewitness accounts that dismantle what we thought we knew about when the outbreak hit.
With unprecedented access to Washington insiders, Markson takes you inside the White House, with senior Trump lieutenants revealing first-hand accounts of fiery Oval Office clashes and new stories of compromised government advisors and censored scientists.
Bravely reported and chillingly laid out, Markson brings to light the stories of the pandemic from the people on the ground: the scientists and national security officials who raised uncomfortable truths and were labelled conspiracy theorists, until government agencies began to suspect they might have been right all along. These brave individuals persisted through bruising battles and played a crucial role in investigating the origins of Covid-19 to finally, in this book, bring us closer to the truth of what really happened in Wuhan.

Disclosure: This article contains affiliate links. This means that if you make a purchase, we may receive a small commission at no extra cost to you. This helps to pay the running costs for our website and the wages of our work-from-home writers, who are parents, just like you.