A Beginner's Guide to Bali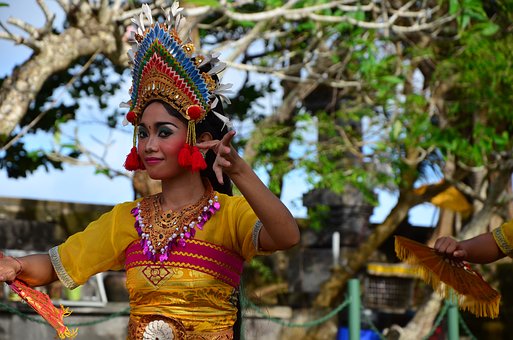 A Beginner's Guide to Bali
I FINALLY lost my Bali virginity last week and the only reason it happened was because my daughter decided to get married over there and I had no choice.
Bali has not been high on my list of destinations to go for a few reasons; paranoia I'd do time like Schapelle, I'd get food poisoning, I'd get alcohol poisoning, I'd squat over a hole in the ground to pee, I'd literally die from the heat and humidity etc. etc. And every person I asked prior to our departure either said "It was awesome, we love it there and go back every six months", OR "We hated it, it was horrible, we'll never go back."
What would have helped would have been some handy information on exactly what to expect so we were a bit more prepared ahead of time so I decided to share some fundamental basics on what we learned while we were there.
Disclaimer: I am no Bali expert and I am only reporting on what we saw in the destinations we visited!
So, here's what you should know:
Customs & Immigration at the Airport
These guys are NOT friendly. They most likely speak English but will pretend that they don't. Go up to them one. at. a. time. like the signs say or you WILL be yelled at. Present your passport and customs declaration but take the customs declaration with you for the next guy as they will not explain this to you. They will only glare at you and yell something you can't understand.
Don't hand your bags over to anyone or you will have to pay to get them back. This could be a taxi driver or a porter. We gladly handed over our bags to a porter on the way home as he loaded them all onto a trolley, helped us through the first security check-point AND found us the Jetstar check-in even though there were no signs. Great service for $5 and he thought we over-paid him…
Traffic & Driving 
Unless you want to take your life into your hands (and we heard from multiple drivers in Bali that they are rarely in accidents but the tourists who are brave enough to rent scooters are constantly in accidents) then take a taxi or hire a driver. It amazed me to see young girls in just shorts and a singlet cruising around on a scooter, in a place where there are no road rules with scooters and taxis clashing for space, three or four abreast in one lane, cutting in and out, overtaking, ignoring one-way streets and red lights. That is seriously going to hurt if you come off. Plus taxis are extremely cheap. It was only $AU40 to get from the airport to Uluwatu which was a 40 minute drive and most local rides were between $3 – $5 to get in and around Seminyak to eat and shop. But be warned: the Bluebird taxis have a meter and charge you fairly. The Bali taxis (which also have a symbol of a bird on them to try and trick you) do not have meters and unless you agree on a price when you get in, you may get ripped off.
Hiring a Driver
You will never be short of a lift either, from a private driver or a taxi. They will ask you, toot you, plead with you everywhere you go to be your personal chauffeur for a minute, an hour or a day and will hand you their card and query your plans to see if they can help you out the next day or the day after that. The only problem is that there is nowhere for them to park while they are waiting for you to eat or shop so you may have trouble finding them again which happened to us.
Also, they do a lot of deals with other businesses and may try and convince you to stop off at a "great tourist location" knowing you will likely spend money there. We got talked into stopping at the Luwak coffee plantation on the way from Ubud to Seminyak and were actually really glad we did. The farm grew vanilla, cinnamon, ginger, turmeric, lemongrass, cocoa and coffee beans, gave us samples of all their teas and coffees and we loved it and bought heaps to bring home!
Toilets
This was something that concerned me before I left that should not have. The toilets in the airport were immaculate and so were the toilets in every restaurant we were in. They have attendants on stand-by for most of them who go in after you've used it just to put the toilet paper in that nice triangle shape for you. What I didn't expect was that every toilet also comes with a shower hose for you to rinse your butt with. I was tempted to try this but the water wasn't warm and it was fairly high pressure so I didn't go there. There is a distinct lack of public toilets on the street but when I asked where I could go I was pointed to the nearest restaurant who didn't seem to mind I was there just to pee. Also be prepared for loads of the facilities to be uni-sex but given they are so spotless (and spacious) that was cool.
Walking the Streets
Not highly recommended in a lot of places. The streets are long. Very, very long with very few pedestrian crossings (and the ones that do have them may or may not be effective because drivers do NOT follow rules). The footpaths are uneven, broken and scooters and vehicles will park haphazardly across them. Tangled wires (we hoped they were just phone wires and not electrical wires) hang in tangled bunches near your heads in some places.
You will get hassled and harassed by shopkeepers and even small children planting their feet in front of you and demanding you buy a woven bracelet. And yes there are definitely some unpleasant smells wafting around like sewerage which competes with the incense and mothballs inside the shops.
However, it's kind of hard to shop or discover cool bars and restaurants if you don't hit the pavement so you will do it anyway, just sayin'.
Is Bali Really a Cheap Holiday?
I guess Bali can be as cheap or as expensive as you want to make it. Our daughter got married in Uluwatu and do NOT ask me why but the accommodation there is super expensive compared to Seminyak even though there seems to be little to do there except swim in your pool at the resort (a lack of bars, restaurants and shopping to explore). Our accommodation was around $400/night for a very average room with no outdoor area apart from a small pool that could only be accessed by stepping into a bathtub in the bathroom and then climbing into the pool through the bathroom window. Compare that to the 5 star villa in Seminyak with a huge outdoor garden, massive pool, outdoor kitchen, huge outdoor bathroom with separate areas for shower, bathtub and toilet for $158/night.
Oh, and don't be scared at the haphazard surroundings you see including rice paddies on the way to your villa. We saw the sign to our villa next to piles of rubbish and thought WTF only to eventually find our place tucked away down a side street and much relief was had let me tell you.
As far as meals go you can take your chances with street vendors and eat cheap like a king (we were not game to pay the price of Bali Belly doing that) or pay what you would pay back home for a burger, fries and a margarita at cool places like Mrs Sippys, Potato Head, Sisterfield, Betty Lous, Motel Mexicola or The Butchers Club. Be prepared to have your water confiscated, your bag searched and be frisked or swept with a wand as they are well-known places for large groups of Aussies to gather and they are doing it for your own protection.
Shopping was the same; browse flea markets for cheap (aka crap) dresses and shirts that will fall apart first wash or spend a long time trawling the streets to find nice stores set amongst the local stalls and pay what you'd pay back home…Fell totes in love with Little Joe Woman – could've bought everything in there. Lucky they ship back to Oz!
Communicating
Although most of the people you will deal with while you are travelling speak English there can still be a lack of communication and it can take a long, long, LONG time to explain that you don't want cheese on your burger because on the menu it comes with cheese, what is wrong with you stupid tourist. Or, say you like your margaritas with salt on the rim of the glass? Be prepared for them to nod and smile and say yes and then present you with a little bowl of sugar on the side instead!
Take screen shots of the address you want to go to when you're out of wi-fi range and show the driver or you might be surprised where you end up as there can be more than one place with the same name.
The Money
We never really did get the hang of the money. In theory it seemed simple – $1,000,000 of their money basically equals $100 of ours so deduct four zeros. That was OK when I picked up a handbag and saw $1,400,000 – $140. The smaller notes saw me constantly come unstuck when I couldn't subtract four zeros or sometimes they round it to $50K or they convert it to our dollars and I was always over paying or under paying. Luckily they were very patient and slowly and carefully put money back in my hand or explained I needed to give them more when I attempted to pay five cents instead of five dollars!
The People
Balinese people are absolutely fabulous. They are gentle, peace-loving, kind and devoted to their faith. They love to ask about you; how long you've been there, where have you been, how do you like it and are full of helpful advice. When we couldn't find our driver at the airport a taxi driver noticed us looking confused and for zero benefit to himself called our hotel on his own phone and tracked down our driver. You will see the offerings they place out daily for their Gods everywhere you go – little woven baskets full of flowers, rice and incense. Be careful not to step on them.
Alcohol
You won't be short of a drink anywhere you go but be warned; they make their cocktails pretty strong. One margarita for lunch and I needed a nap (didn't stop me from doing it everyday though). Bintang beer is really popular, cheap and tastes like Heineken. If you are a wine drinker, forget it. You can still order it but it most likely will be from somewhere like Chile, be expensive and not very good. And if you venture into a bottle shop there won't be much of a selection of anything. Smirnoff and Captain Morgan rum were the only spirits we recognised in one place for pool-side drinks with not a lot of mixers available in the supermarket. If you shop around you can find larger selections in other areas but we were thirsty and in a hurry.
The Water
I was under the mistaken impression that we would have to ask for bottled water everywhere we went and that the locals were used to their own tap water. This was not the case as even they don't drink it. Don't ask for bottled water though, ask for mineral water which is what they call spring water/bottled water. Under no circumstances even brush your teeth with the tap water and be prepared for it come out of your tap and toilet on some days a sickly shade of brown….
The Wildlife
No poisonous snakes or spiders. Hardly any flies (in Seminyak, Uluwatu and Ubud). A few mozzies which you need to be wary of as the Zika virus is a problem there at the moment. Loads of geckos line the walls and ceilings of your accommodation which make a loud clicking noise just when you start to drift off to sleep; they eat the mozzies so we love them.
You will see emaciated, flea-ridden homeless dogs EVERYWHERE which is really sad but don't approach them as rabies is also a problem. If you're bitten or scratched urgent medical treatment is advised.
One thing I really wanted to do was see elephants but only on the condition that they were well treated and we discovered the Elephant Safari Park in Ubud (not to be confused with other 'sanctuaries' that are NOT (believe me, I got into several arguments on Facebook over this but that's another story). They have five star accommodation where guests can stay and interact with 27 rescued elephants from the deforested area of Sumatra. An Australian man Nigel Mason, at great expense transformed three hectares of rice paddies into a jungle-like home for these beautiful creatures, with four babies born since 1997 (the youngest is four).
You can feed them, bathe them, swim with them and ride them. I personally didn't like the idea of riding them and declined but they said the elephants like to have something to do, they hate just standing around all day so this gives them well needed exercise which is good for their bone density and I guess they're a lot stronger than horses which clearly have humans on their backs but I still felt funny about it.
They each have two handlers and are trained with patience and rewards. If any handler ever hit one, they would be instantly dismissed unlike many other places in Bali where they are handled with bull hooks to move them or train them.
I also didn't like that they had to be tethered when they were unattended but it was further explained to us that they would pretty much destroy their home of 3 hectares in no time, the bulls would fight with one another and they would steal each other's food so it was a necessary evil. And before anyone slams me for saying no elephant should be in captivity, I need to point out that ALL these elephants would have perished in Sumatra had Nigel not rescued them and the money derived from the accommodation, restaurant, bar and gift shop pays for their food (they literally NEVER stop eating), 24 hour veterinarian and their handlers.
All in all they seemed happy, content and well loved. Every inch of the grounds is available 24 hours a day to the public so there was nowhere to hide any wrong-doing if this concerns you and if you want to experience elephants up close and personal then the 2 hour drive to Ubud is well worth the trip. We loved every minute of it.
So, would I go back?? Honestly, I doubt it very much. I'm sure there are some beautiful, tranquil spots away from the hustle and bustle that I would love but I think we have enough warm places in Oz to visit where you can drink the water, cross the streets without taking your life into your hands and pay the same money for food, drinks and shopping experiences that I'll just stick to the safety of home!