Take Date Night to a Whole New Level with These Super Sexy Adult Games!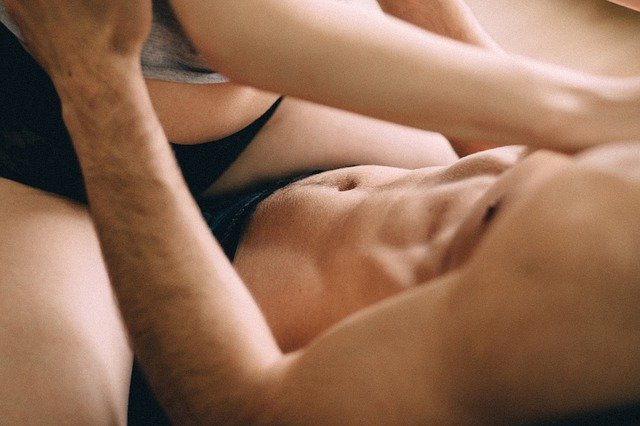 Take Date Night to a Whole New Level with These Super Sexy Adult Games!
Date night doesn't always have to involve having to organise a babysitter, booking a restaurant and slipping into your heels! Sometimes the best date nights can be had at home. We're not talking about lounging on the couch watching TV in the flannelette PJ's you bought five years ago! Nope! Instead, we recommend getting the kids to bed, slipping into something a little more comfy (and by comfy we actually mean something sexy to knock your partners sock off) and take intimacy to a whole new level with a super sexy adult game from Lovehoney!
PSA: Between Monday 7th February and Monday 28th February 2022, Lovehoney are giving Mums Lounge readers an extra 10% off to celebrate Valentine's Day! Just use code AFF-ML10 at the checkout.
Monogamy: A Hot Affair Game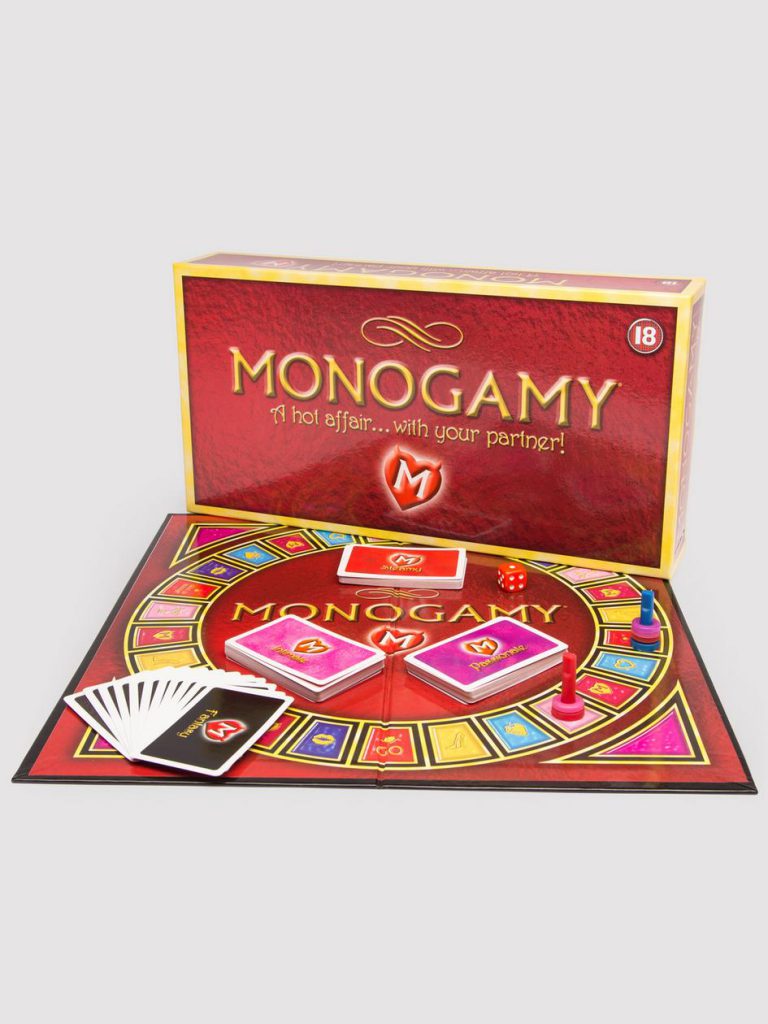 Have a red-hot affair with your partner! Dim the lights, switch off the phone and get ready to play one of the hottest board games ever. Experience new, exciting and occasionally hilarious challenges with the throw of a dice.
Perfect for a naughty night in or a boring Sunday afternoon, Monogamy is the game to spice things up between you and your partner, encouraging you to try new things together and reignite the passion you felt the first time you set eyes on each other.
With over 400 ideas at three levels of play, you can make this best-selling adult game as sweet or as sexy as you want.
Lovehoney Oh! Fantastic Foreplay Board Game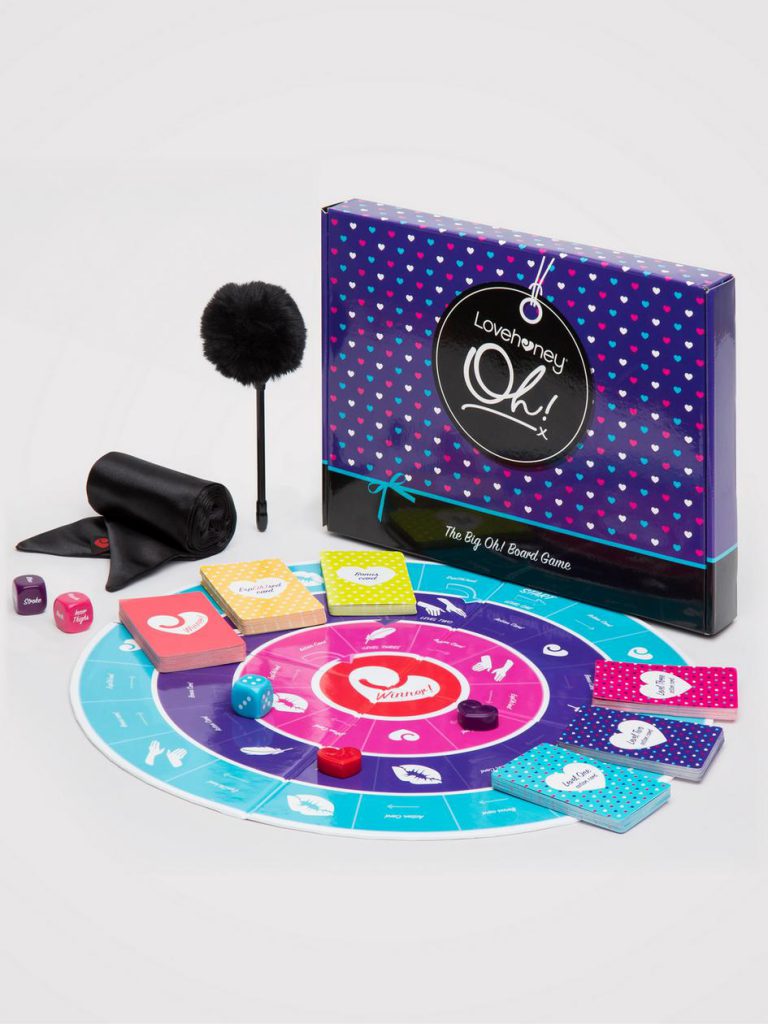 For those looking for something a little more erotic than Buckaroo, here's Lovehoney's brand new board game. With hotter gameplay than Hungry Hungry Hippos, The Big Oh! rewards daring acts and naughty behaviour. Roll the dice and see what you're in for.
There are 3 steamy levels to complete, each more raunchy than the last. Simply roll the dice, answer revealing questions, or complete a saucy forfeit to move throughout the board and claim your winning booty.
Bondage Seductions Sex Game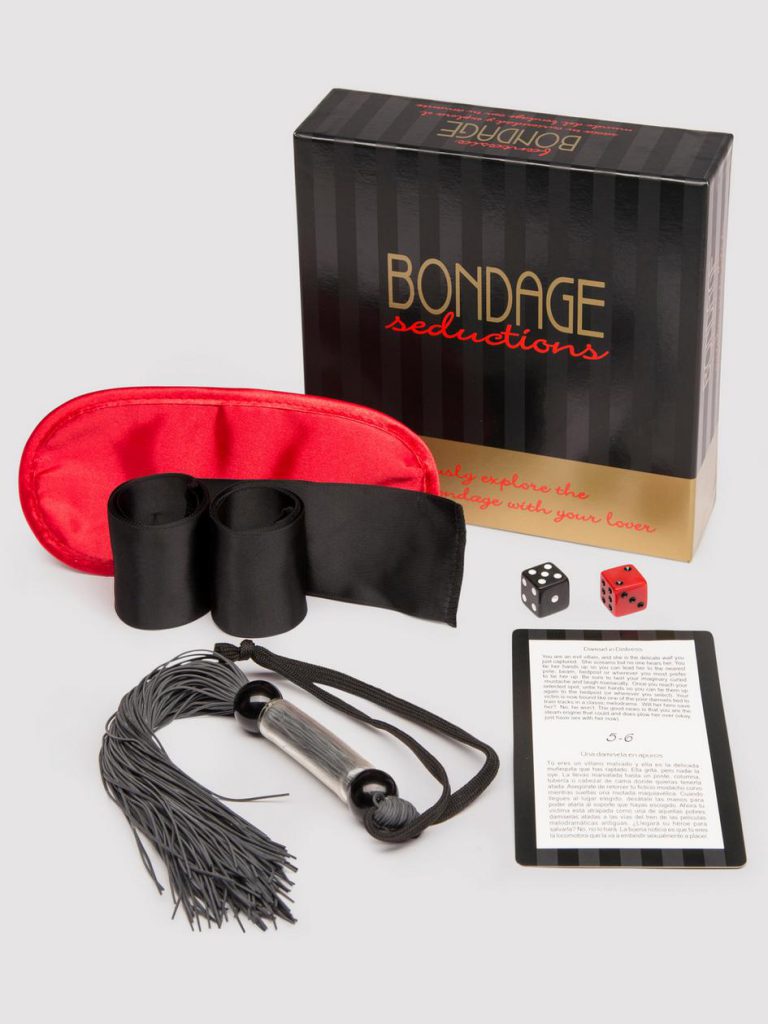 Enhance your sex life with a titillating bondage game. This set contains everything you need to get started with beginner's BDSM and soft bedroom bondage. Roll the dice and let chance decide whether you'll be spanked, blindfolded or otherwise pleasured.
With 2 ways to play, this bedroom bondage game is the perfect starting point if you and your partner are new to bondage and aren't sure where to begin. Ideal for beginners who want to explore gentle bedroom bondage together, this game allows you to move at your own pace and introduce blindfolds, restraints and sensation play to your foreplay.
The set includes 36 bondage seduction cards to help you choose which game to play with your lover. Simply take one off the top of the pack or roll the dice together to decide.
A soft satin-feel blindfold for sensory explorations, 2 black satin-feel restraints and a flogger also come included to help enhance the fun and games.
Tracey Cox Supersex Sex Position Card Deck (50 Cards)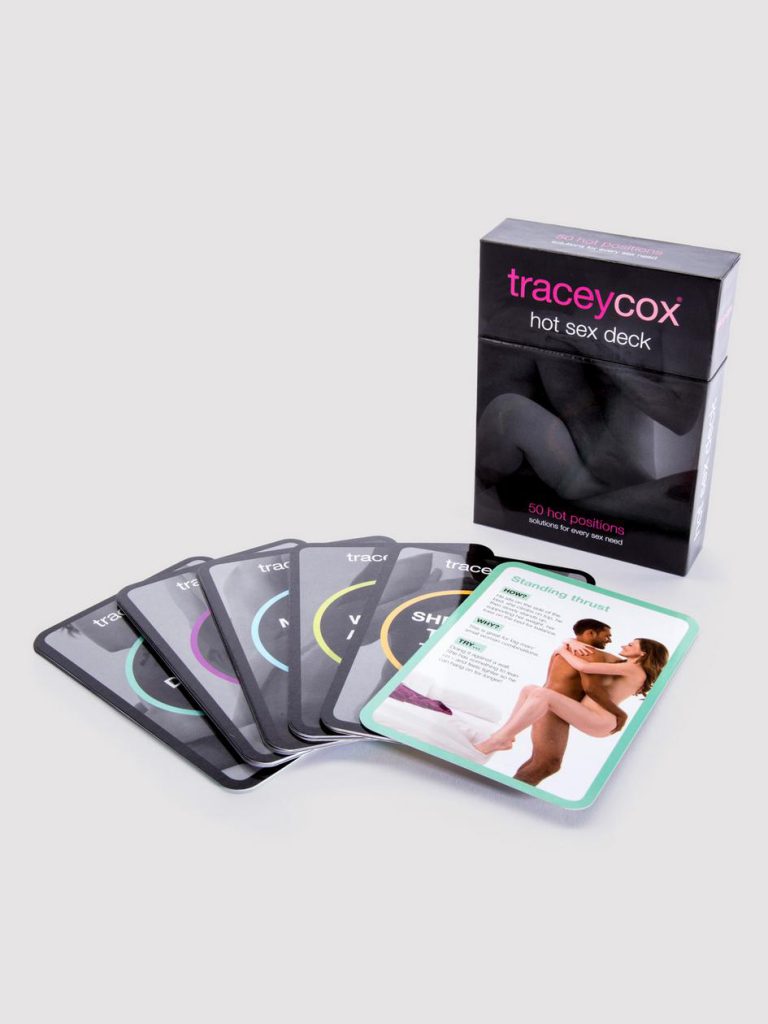 Tackling the ten most common sex scenarios, each of Tracey Cox's sex position cards comes with full instructions along with titillating tricks and tips. Designed by the sexpert with 50 sex positions to choose from, you'll never be bored again.
Whatever the bedroom dilemma or scenario, just pick a card, limber up, and get ready to discover a host of new favourites that leave doggy in the dust.
The cards are presented in a stylish black and pink slipcase, and each feature a picture of the position along with handy hints and tips for optimum pleasure.
Lovehoney Oh! Foreplay Dice (3 Pack)

If you're looking for a little inspiration in the bedroom, why not bring out the Lovehoney Sex Dice? Take it in turns to roll the dice to reveal which seductive action you or your lover will be performing, and bring the spice back to a 'quiet night in'.
Just roll the action die with either the romantic or the naughty die to discover your instruction, and which body part you'll be performing it on. With endless options on every roll, we bet you'll be coming back to this game again and again…
Lovehoney Oh! is a fun and flirtatious collection of gifts and adult games, designed to inspire and delight you and your partner in the bedroom – and beyond.
Lovehoney Oh! Kinky Confessions Truth or Dare Card Game (52 Pack)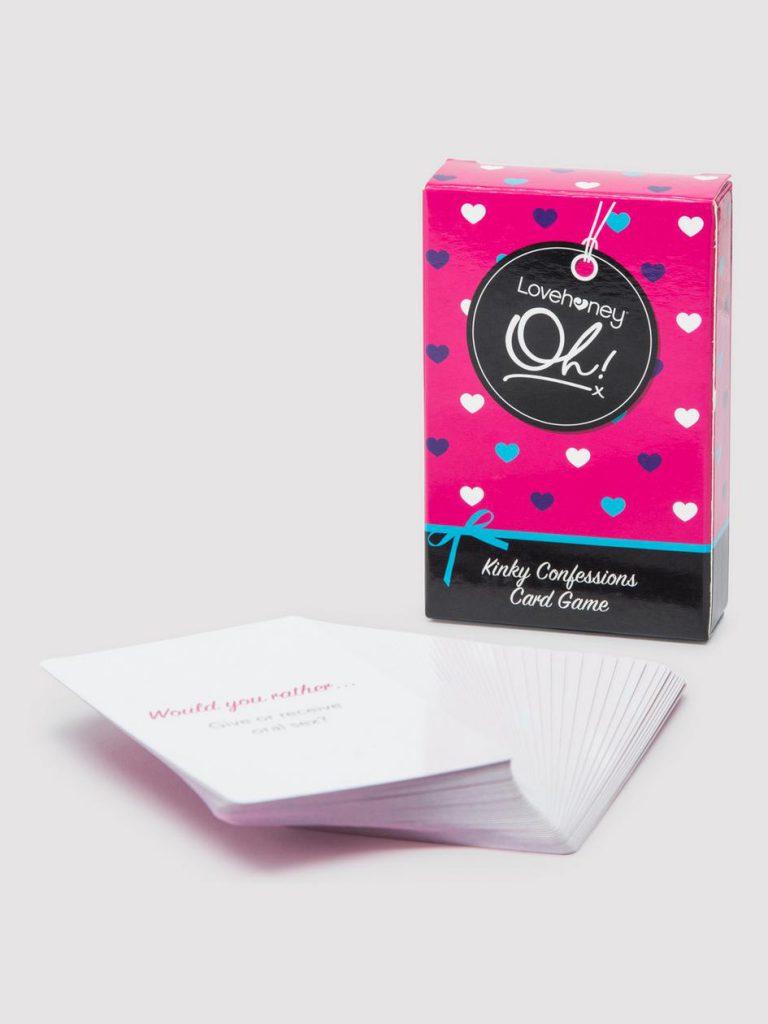 If you've always wanted to find out more about what your partner prefers in the bedroom, then grab yourself these cheeky cards and find out! With 52 sexy 'Would You Rather' questions, take it in turns to reveal your preferences (or opt for the forfeit).
To play the game, simply shuffle the cards and pick out ten at random, then take it in turns to read the questions to each other. Some of the questions included are, 'Would you rather have sex in the bath or shower?', 'Would you rather eat chocolate sauce or ice cream off your partner's body?' and 'Would you rather spank or be spanked?'
If you or your partner choose not to answer, then the person who read the question chooses a forfeit. Included with the cards is a list of suggestions to get your imagination going.
Lovehoney Oh! Sexploration Vouchers 52 Weeks of Adventures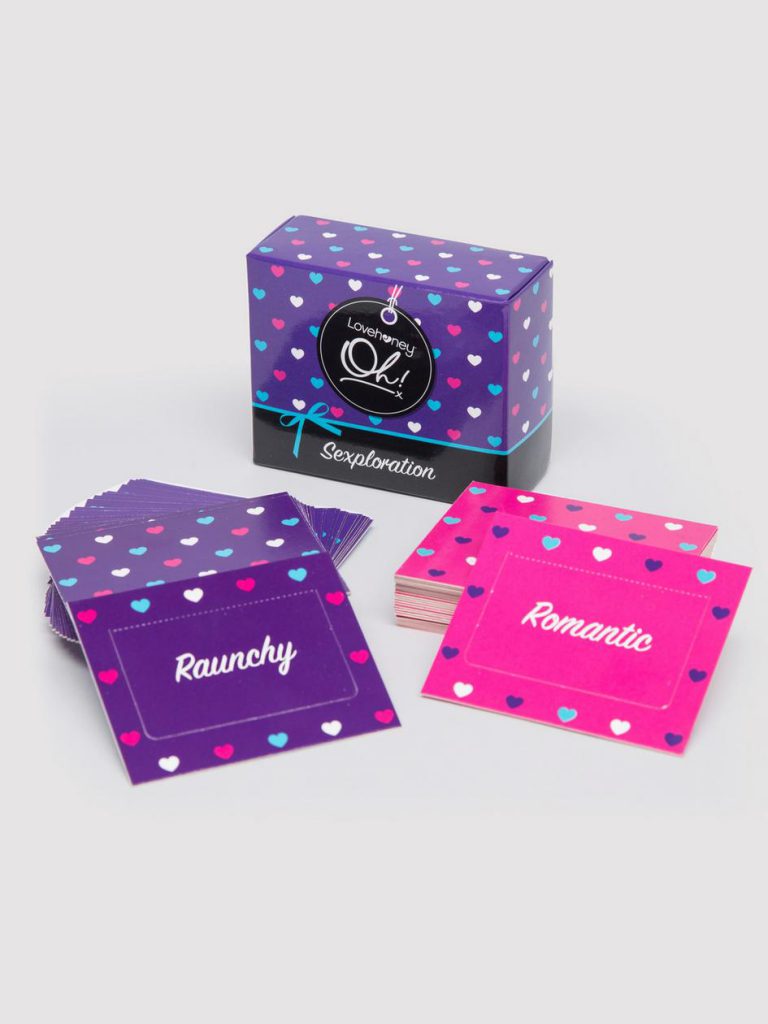 Some nights, you just want a cuddle, and some nights, you want something a little more vigorous. This pack of 52 peel-back cards is divided between 'Romantic' and 'Raunchy' actions, allowing you and your partner to mix up sweet or sexy surprises.
Take it in turns to pick a card to act on each week. Alternate between 'Romance' and 'Raunchy', or simply pick at random for playful pleasure all year round. But be careful: if you pick a 'Secret' card, make sure you don't show your partner what it says.
Examples of cards from the Romantic stack include, 'Treat your partner for the entire day, starting with breakfast in bed', while the 'Raunchy' collection includes instructions such as, 'Find an erotic story online and send it to your lover.'
Lovehoney Oh! 52 Weeks of Date Nights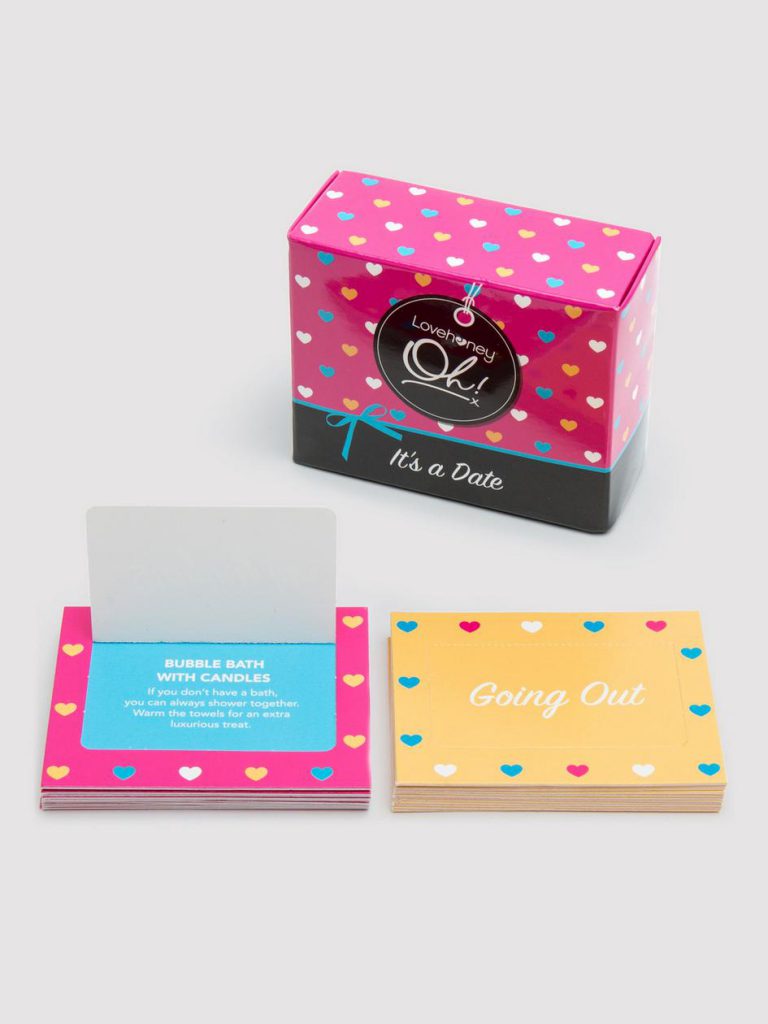 Predictable = boring. Make sure date night is always fresh and exciting with a year's worth of date night inspiration. With 52 cards in the pack that split into ideas for 'Staying In' and 'Going Out', there's never an excuse to skip date night.
Take it in turns to pick a card to act on each week. Alternate between 'Staying In' and 'Going Out', or close your eyes and pick at random for surprise date ideas all year round.
'Staying In' example: "Indoor Camping – Think sexy forts and pyjamas!"
'Going Out' example: "Road Trip – Take a trip to a new city and do a little exploring."
Don't forget to use code AFF-ML10 at the checkout to claim your 10% discount during the month of February 2022!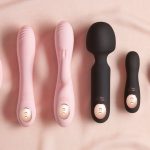 Read: Couples Toys to Help You Get Your Sexy on This Valentine's Day
Disclosure: This article contains affiliate links. This means that if you make a purchase, we may receive a small commission at no extra cost to you. This helps to pay the running costs for our website and the wages of our work-from-home writers, who are parents, just like you.