Contouring Grandma Has Broken The Internet With Her Transformation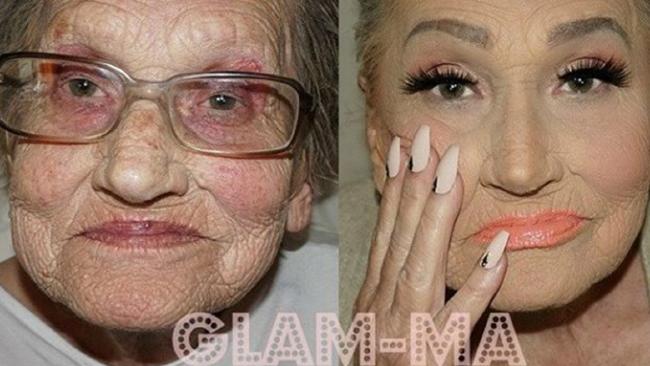 Move over Kim Kardashian, this granny has given us all contouring envy!
80-year-old grandma Livia, has been breaking the internet with her impressive makeup transformation. Her grand daughter, Croatian makeup artist Tea Flego, regularly gives her incredible makeovers.
The art of contouring your face gained momentum when Kim Kardashian revealed the secrets her make up artist uses to highlight and contour her face. It's all about shading the parts you don't want to stand out and highlighting the ones you do.
It can help to make your face appear thinner, your nose slimmer and your cheekbones more defined. Make up artists have used this technique for years and it's slowly found it's way into the everyday person's make up regime.
(Not mine yet, because kids.)
Tea sculpted her nan's cheeks with bronzer and accentuated her best features with highlighter thus turning her granny into a makeup inspiration for the older generation.
In the after photos, 80 year old Livia looks significantly younger and proudly flutters her eyelashes at the camera while showing off her dewy skin.
Livia's is now busy contouring all of her nan's friends in her nursing home!
One Instagram user remarked: "I want skills like that", while another added: "You are the absolute cutest".
Tea couldn't be happier with the fame her grandma has received thanking her Instagram followers and fans."Glam-ma enjoys her popularity. We love you guys! Thank you for following, thank you for supporting!!! The most famous beauty granny in the world loves you."
Photos courtesy of Google Images