Five Fun Nail Trends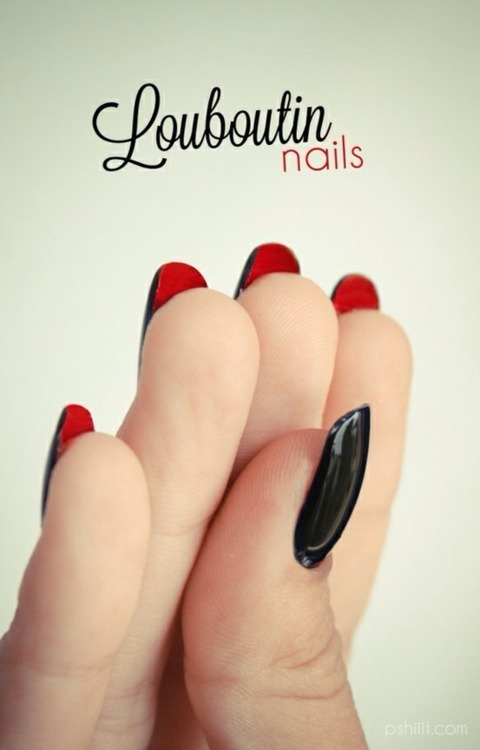 I have recently just switched from acrylic nails back to my natural nails (I am a nail biter, trying to grow them – wish me luck!) so I want to go crazy with nail polish once my nails are long enough! I love nail art so I wanted to do a fun little post on some cute nail ideas – you may even become inspired yourself!

Louboutin Nails.
Just like the shoes, this cute nail design has the famous red underneath. All you need is some black and red polish and you literally paint the underside of your nail that shows, red. When my nails are long enough, I will be trying this for sure!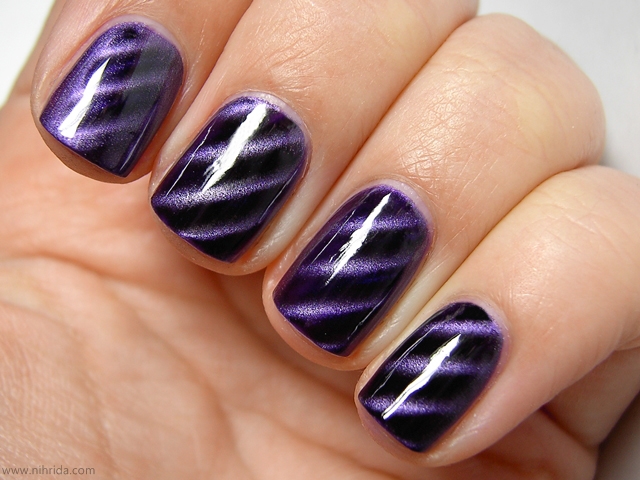 Magentic Nail Polish.
You may have seen the ads for the new magentic nolish by Sally Hansen, I think it's a great idea for those of us that want a funky nail design but just don't have the time to be fiddly – or just couldn't be bothered!

Half Moon Nails.
So this style isn't actually new, it has been around for decades!
This trend started in the late 30's because nail polish was so expensive so by leaving the "moon" bare, it made the time between manicures longer. You can also paint the moon a different colour. Many ways to shake this look up.
Water Marbling.
When I first saw water marbled nails, I thought "Wow, these people have a lot of time to sit there are paint each colour individually" – turns out, it is so easy! Here's a greaty little step by step tutorial I found on
Tori Spelling's website, complete with pictures http://www.torispelling.com/post/tutorial-water-marble-nail-art

Shatter Polish.
Some people love this look, some people think it is just plain messy. I personally think it is cute.
All you need is a shatter polish and it does all the work for you. Can't get much better than that!
So there you have it, a few cute and fun nail designs that most of them only need one nail polish colour!
Happy Painting!
Tara-Lee has two blogs, one for all things make up and beauty related (http://tara-leeincandyland.blogspot.com.au/) and one for all things Mummy related (http://tara-leeinmummyland.blogspot.com.au/).