Woman Hilariously Mistakes Vibrator For Face Massager!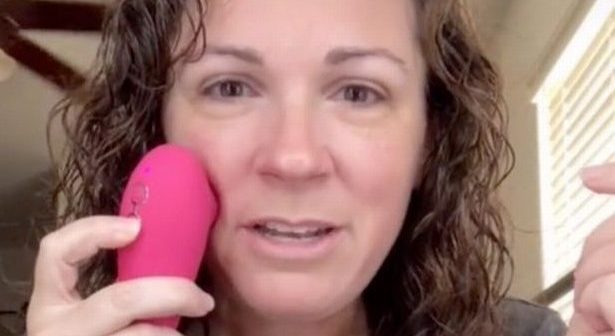 Woman Hilariously Mistakes Vibrator For Face Massager!
A woman has gone viral for mistaking a vibrator for a face massager and honestly her video is the best thing you'll see today!

Hillary, who goes by @simply.hillary on social media, shared a 'gadget' she uses to keep her skin in tip top condition.
Except it's not what she thinks it is.
No Hillary, that's not a face massager. it's a cute little pink vibrator!
"Guys I have to tell you about this skin thing I got," she says.
"It sucks and pulses, so it makes your blood flow. It's amazing!"
Hillary then continues rubbing it all over face, oblivious to it's actual intended use.
"You can even turn on for more stimulation. It is amazing. It's on Amazon, and TikTok made me buy it," she said.
The video instantly went viral and garnered over two million views and some very hilarious comments such as, "Girl it's not for your face. Use it on your bean downstairs. Thank me later."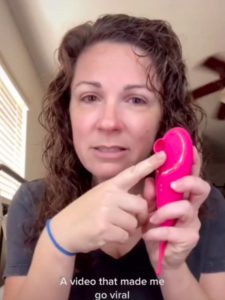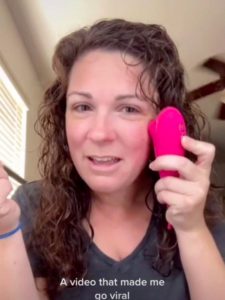 But it seems Hillary was having the last laugh as her follow up videos showed she knew exactly what the pink gadget was.
Replying to another commenter who wrote, "It's not for your face, it's for your flower in the pants," Hillary filmed herself in the garden.
"Flower in the plants," she said as she went towards a bougainvillea. "What?"
And in one clip her dog even made an appearance. "That ain't for your face ma. It's for your cat," one viewer told Hillary, who in response filmed herself looking confused.
"My cat?" she said, turning the camera to show her adorable white puppy and said, "Ma'am, I have a dog!"
Hahaha! Nice one Hillary!
If anyone though is in the market for a "face massager" we can highly recommend this one. Guaranteed to make your skin glow. Thank us later!
Images: TikTok
Disclosure: This article contains affiliate links. This means that if you make a purchase, we may receive a small commission at no extra cost to you. This helps to pay the running costs for our website and the wages of our work-from-home writers, who are parents, just like you.