Yes, Snail Slime Is Great for Your Skin! Here's Why!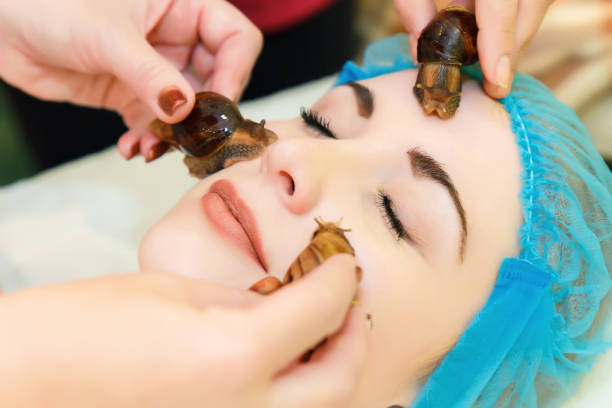 Yes, Snail Slime Is Great for Your Skin! Here's Why!
There are two types of beauty enthusiasts in this world. Those who will try anything in the name of beauty and everyone else. Luckily for you I'm in the former category. Which is why I can honestly tell you, putting snail slime on your skin is AH-MAY-ZING!
In recent years we've seen more and more products use snail slime as it's key ingredient. Whether it's called snail goo, snail mucin, snail mucus or snail secretion, it doesn't change the fact that this natural ingredient does wonders for your skin! While many other products claim to be miracle workers, snail mucin is one of those that actually lives up to the hype. In fact, it has it's origins in medicinal use in Ancient Greece. 
"In the 18th century, various snail "preparations" were also recommended for external use with dermatological disorders and internally for symptoms associated with tuberculosis and nephritis. Surprisingly, the 19th century saw a renewed interest in the pharmaceutical and medical use of snails with numerous indications for snail preparations. This interest in snails did not stop at the end of the 19th century. The 1945 edition of Dorvault devotes an entire paragraph to snails, indicating that the therapeutic usage of snails was still alive at that time. Recently the FDA has also shown an interest in snails. Ziconotide (SNXIII), a synthetic peptide coming from snail venom, has been under FDA review since 1999." US Natural Library of Medicine.
One of the best products using snail mucin is COSRX Advanced Snail 96 Mucin Power Essence which is light enough to use every day and suitable for all skin types.

So.. what is this famous Snail Essence?
Formulated with 96.3% of snail mucin (also known as Snail Secretion Filtrate), sodium hyaluronate, and allantoin, COSRX Advanced Snail 96 Mucin Power Essence is the perfect product for those wanting nourishment, hydration, and skin texture improvement.
This perfect formulation makes the Snail essence perfect for those who suffer from dull, tired skin or those with hyperpigmentation and acne scars. If you're looking for a product that will boost and revitalize the rough and dehydrated skin to turn into plump and healthy skin, the Snail Essence is the perfect solution.
Notable ingredients: The COSRX Advanced Snail 96 Mucin Power Essence is an incredible 96% snail secretion filtrate. It is, in other words, almost pure snail goo. This maximizes your chances of enjoying the benefits of snail mucin. This also leaves little room for anything else in the product. That other 4% contains small amounts of bland and generally non-irritating moisturizing agents, as well as a preservative.
But are the snails harmed?
The best snail mucin is collected from snails that are healthy and content, so COSRX strive to create the optimal environment in which snails can thrive.
Rest assured, no snails are harmed in the making of the Advanced Snail Essence. The snails are simply placed on a mesh net in a dark room for about an hour. As nocturnal creatures, this is their ideal environment! During this time, the snails are left to roam about freely on the mesh, and no external stress is applied at all. As the snails roam, the mucin they leave behind on the mesh falls into the bucket below, which is then collected and carefully treated to be used in the Advanced Snail Line products.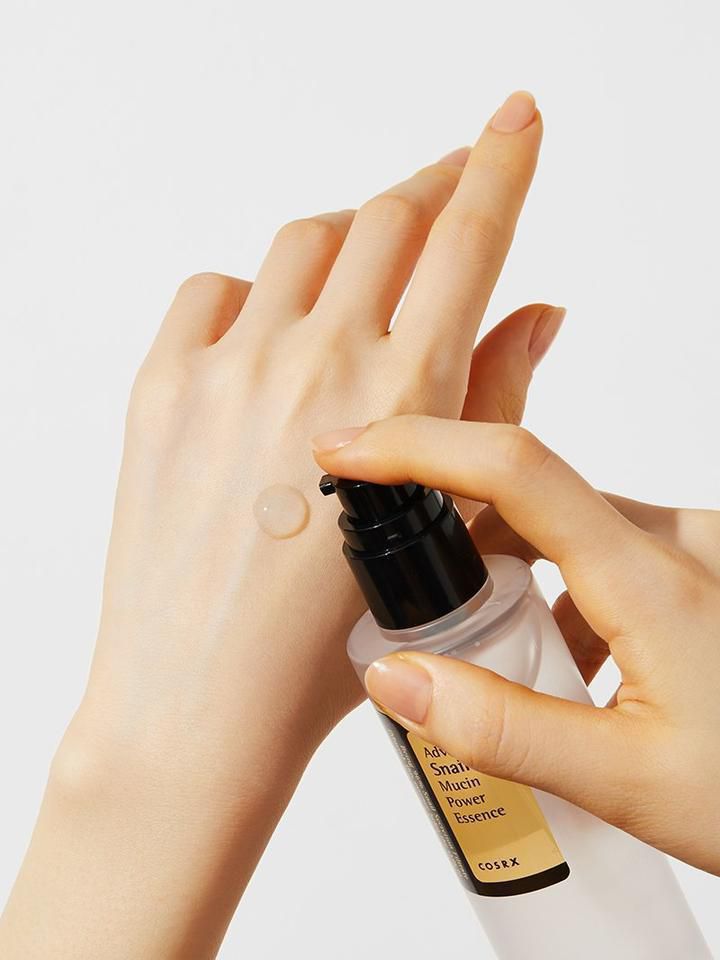 How to use
After cleansing and toning step, dispense essence onto palm of hands and gently massage onto face. Pat gently to aid absorption.
What are the key benefits of using the COSRX Snail Mucin Essence?
Hydrating and watery formula
Imparts a natural glow to the skin
Can improve the appearance of scarring
Helps soothe and repair sensitive skin
Promotes collagen production
Can repair and protect skin barrier
Suitable for all skin types, especially sensitive skin types
So what do you think? Have we convinced you to give snail goo a go!
Disclosure: This article contains affiliate links. This means that if you make a purchase, we may receive a small commission at no extra cost to you. This helps to pay the running costs for our website and the wages of our work-from-home writers, who are parents, just like you.
Images: COSRX and Catch.com.au