Conquer Weeknight Meals with Sam Wood's Healthy Family Dinner Tips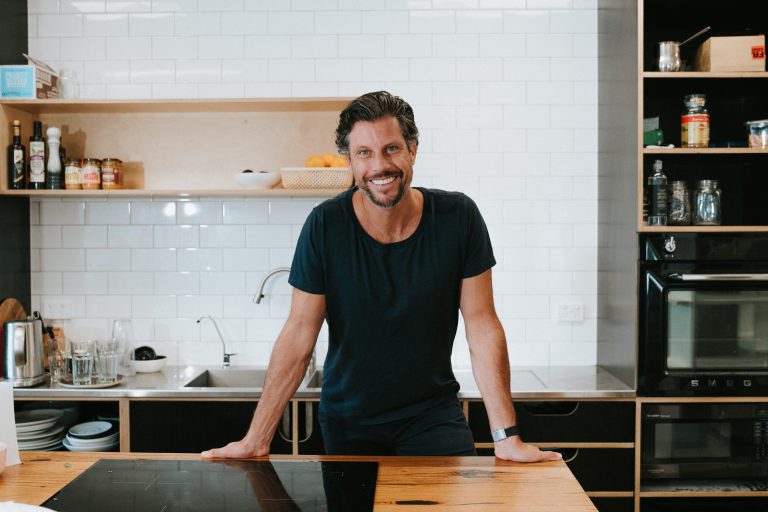 Conquer Weeknight Meals with Sam Wood's Healthy Family Dinner Tips
During the cooler months, it's vital to maintain a healthy eating schedule for the family as diet plays a big role in maintaining our immune system and in turn, protecting us against winter illnesses.
Whilst having a busy work schedule and home life, 28 founder and Mayver's ambassador, Sam Wood, says it's important to make time to cook healthy and delicious meals on weeknights, and there are ways to keep the whole family satisfied.
"In winter, it can be so easy to succumb to indulgent and rich dinners, but what you eat is so important in providing your body with the nutrients it needs to fight nasty bugs, for muscle recovery and on a fundamental level, fuelling the body with the energy it needs to get through every day,"
"It's integral to find the right balance during the week. Snez and I cook Monday to Thursday nights, usually get takeaway on Fridays and try to have relaxed BBQ dinners on the weekends," Sam Says.
"Our weeknight dinners are usually based on what the kids want to eat, whilst ensuring the chosen meal contains protein, good fats, good carbs, lots of veggies and of course, that it tastes great."
Sam says if your children have an aversion to the nutritious dishes you're plating up, a way to generate excitement is to involve them in the meal preparation process.
"If your child is a fussy eater, get them involved in preparing their meals. Start at the supermarket and let them choose a new food, like fruit, vegetables and nuts, that they've never tried before.
"In the kitchen, let them take the reins on age-appropriate tasks such as cracking the eggs, stirring the ingredients or chopping the vegetables.
"Once you give them a sous chef title, they're more likely to become invested in the process of cooking and so the colour, texture and taste of more nutritious foods becomes an easier sell."
"My go-to simple dinner would be Tofu or Chicken Satay Skewers – it's healthy, delicious and super fun, both to cook and eat with the kids. Because the recipe contains Mayver's Peanut Butter, the kids are receiving a 100% natural source of protein which is essential for their growth and development."
In finding balance, opting for more nutritious foods and including the whole family in dinner preparation, eating cleaner can be an easier feat.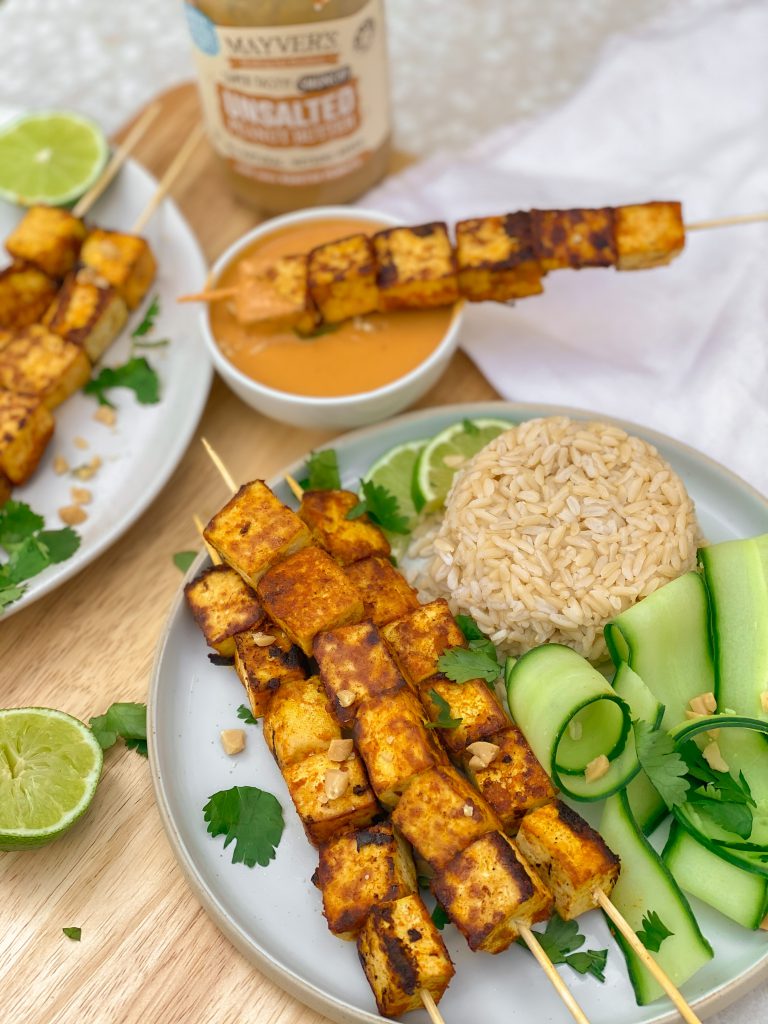 Sam Wood's Tofu Skewers with Smunchy Peanut Butter Dipping Sauce
Serves: 2
Vegetarian
Ingredients
Tofu Satay
2-4 bamboo skewers
1/4 cup coconut milk, from carton
1/2 tbs Thai red curry paste
1/2 tbs curry powder
250g firm tofu, cut into 2cm cubes
Peanut Butter Sauce
1/4 cup coconut milk, from carton
2 tbs Mayver's Unsalted Peanut Butter
1 tsp tamari
1 tbs Thai red curry paste
1 tsp maple syrup
1/2 tbs apple cider vinegar
1/4 cup water, to desired consistency
To serve
1 cup brown rice, cooked
1/2 cucumber, peeled into ribbons
1/4 cup fresh coriander leaves, torn
1 lime, cut into wedges
Method
Soak the bamboo skewers in water for at least 5 minutes.
Whisk all tofu satay ingredients (except the tofu) together in a shallow dish.
Thread the tofu onto the soaked skewers and place in the satay marinade. Allow to marinate for 1 hour or overnight (the longer the better).
Heat a non-stick fry pan or grill over medium heat and add the tofu skewers to the pan. Discard the leftover marinade. Cook for 10 minutes, rotating the skewers occasionally to ensure the tofu is golden on all sides.
In the meantime, add all of the peanut butter sauce ingredients to a small saucepan and simmer for 5 minutes over low to medium heat. Stir regularly until smooth.
Create a bed of rice on a plate and add cucumber and coriander. Drizzle with lime juice.
Add the skewers to the plate and serve with peanut butter dipping sauce.
This amazing recipe was created by @samjameswood