Count Down to Christmas With These Awesome Advent Calendars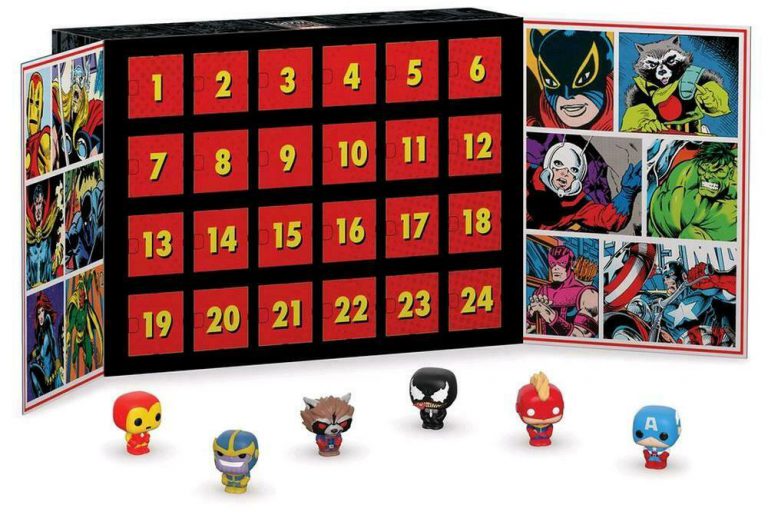 Count Down to Christmas With These Awesome Advent Calendars
Most of us will be keen to see the back of 2020! Make the count down to Christmas extra special this year with one of these fun advent calendars…and not a chocolate in sight!
We've chosen our top 12 calendars from Australian stores on eBay so you can do all of your online Christmas shopping in one place.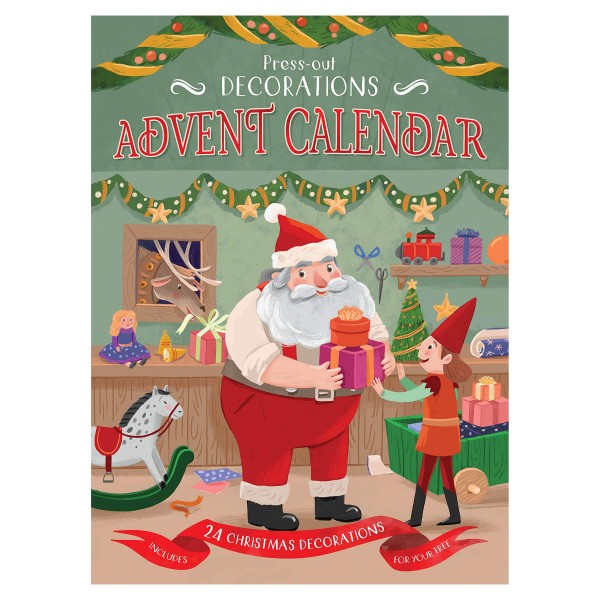 Christmas Decorations Advent Calendar Book
This beautiful advent calendar features 24 sturdy models to hang on your Christmas tree. Eachy day find the numbered panel and remove it to discover a cute picture underneath. Then slot together the simple model to make a pretty decoration. For children aged 3 and up the countdown to Christmas has never been so much fun. Theres a fun Christmas story to read too. Buy here
Scholastic Frozen Storybook Collection Advent Calendar (24-books included)
Count down to the holidays with the magic of Disneys Frozen! Unwrap 24 books this festive season and enjoy an enchanting tale every day in the run-up to Christmas.
Buy here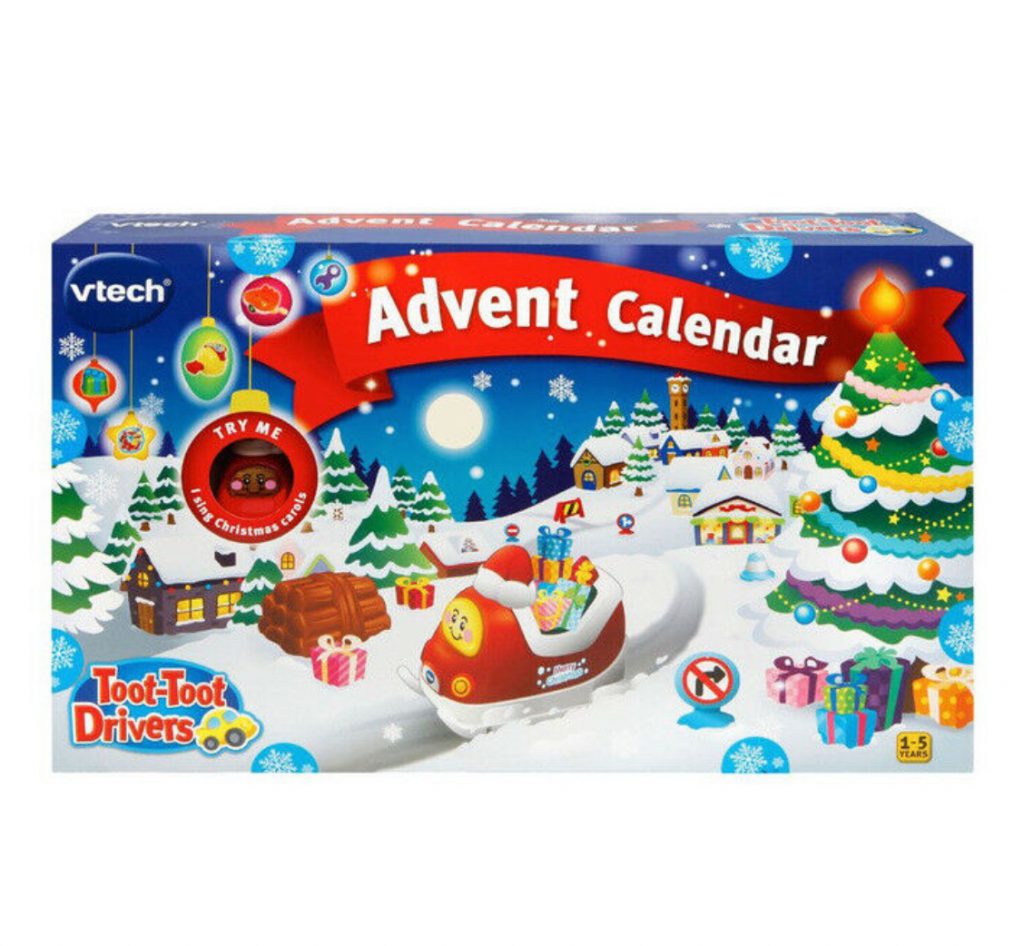 VTech Toot-Toot Drivers Advent Calendar
Featuring 24 fun play pieces including a cute Toot-Toot Drivers Sleigh, Christmas decorations, mini Toot-Toot Christmas book and lots more surprises. The Sleigh responds to SmartPoint locations with different phrases, sound effects and more on all Toot-Toot Drivers play sets (Each sold separately). Buy here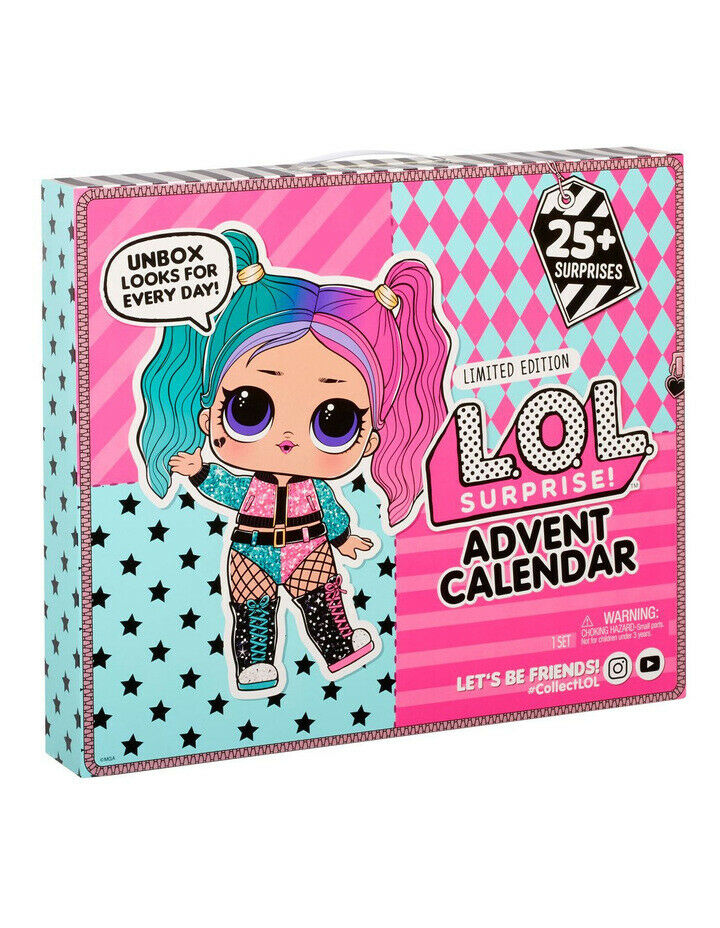 LOL Surprise! #OOTD Outfit of the Day Advent Calendar with Limited Edition Doll
Tricksta B.B. luvs to make all her BFFs laugh, but she never jokes about fashion. With bold, mix & match looks, she's solving the riddle of looking fierce.
Unbox 25+ Surprises with L.O.L. Surprise! #OOTD Outfit of the Day. Perfect gift to countdown to Christmas unbox 1 surprise every day.
Includes Limited Edition L.O.L. Surprise! doll – Tricksta B.B.
Unbox Tricksta B.B.'s 24 exclusive L.O.L. Surprise! fashion pieces, including outfits, shoes, and accessories.
Pop up the new 3-tier packaging and unbox each numbered surprise, starting with #1 and all the way to #25.
Mix & Match fashions for endless combinations.
Packaging Style May Vary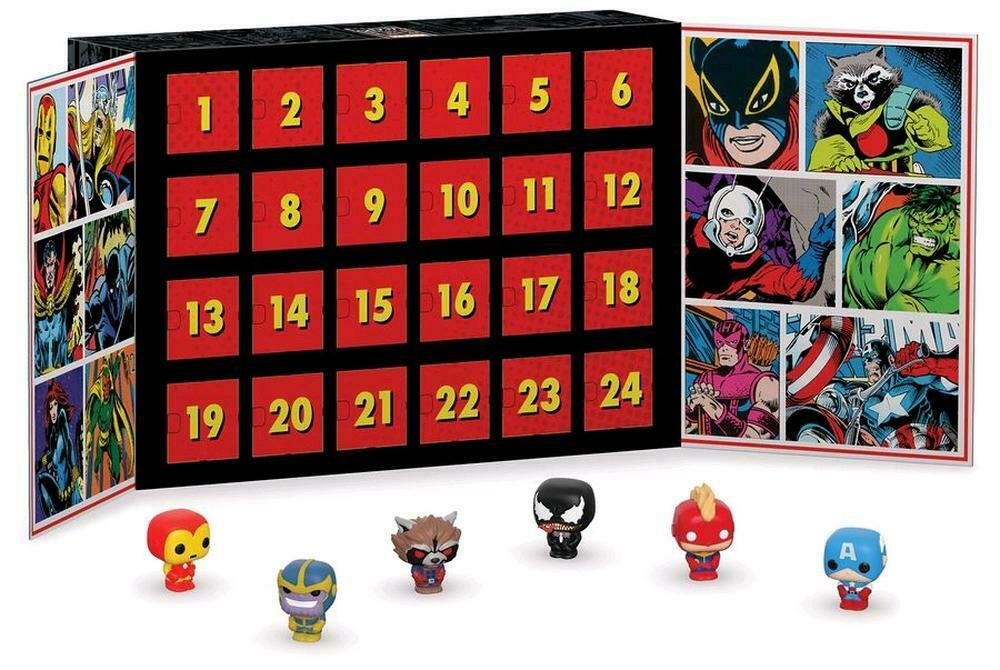 Marvel – Pocket Pop! Vinyl Advent Calendar
Spend the holidays with your favorite Super Heroes as a 24-piece Marvel-themed advent calendar! From Avengers to Guardians, villains to anti-heroes, this calendar is a heroic celebration of the holidays. Buy here
Harry Potter – Pocket Pop! Vinyl Advent Calendar
Celebrate Christmas in Wizarding World and the winter season with a 24-piece advent calendar. Spend the holidays with your favourite witches, wizards and magical creatures. Buy here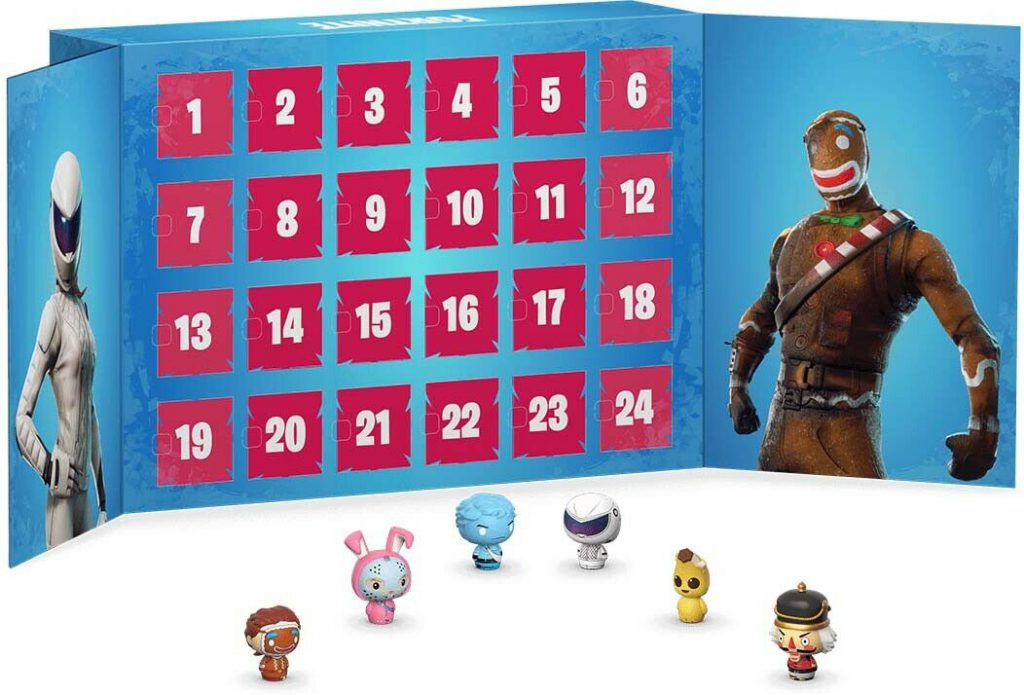 FORTNITE – 1″ Pint Size Heroes Advent Calendar Figurine Funko
Do you prefer to drop into the battle with guns blazing or hide in the bushes and wait for your enemies to eliminate each other? Are you the first or last player off the Battle Bus? Whatever your battle strategy happens to be, there's one thing players can agree on; this Fortnite themed 24-piece Pint Size Heroes advent calendar will bring holiday cheer to any household!
Behind each door there is one Fortnite Pint Size Hero, standing approximately 1 inch tall. Buy here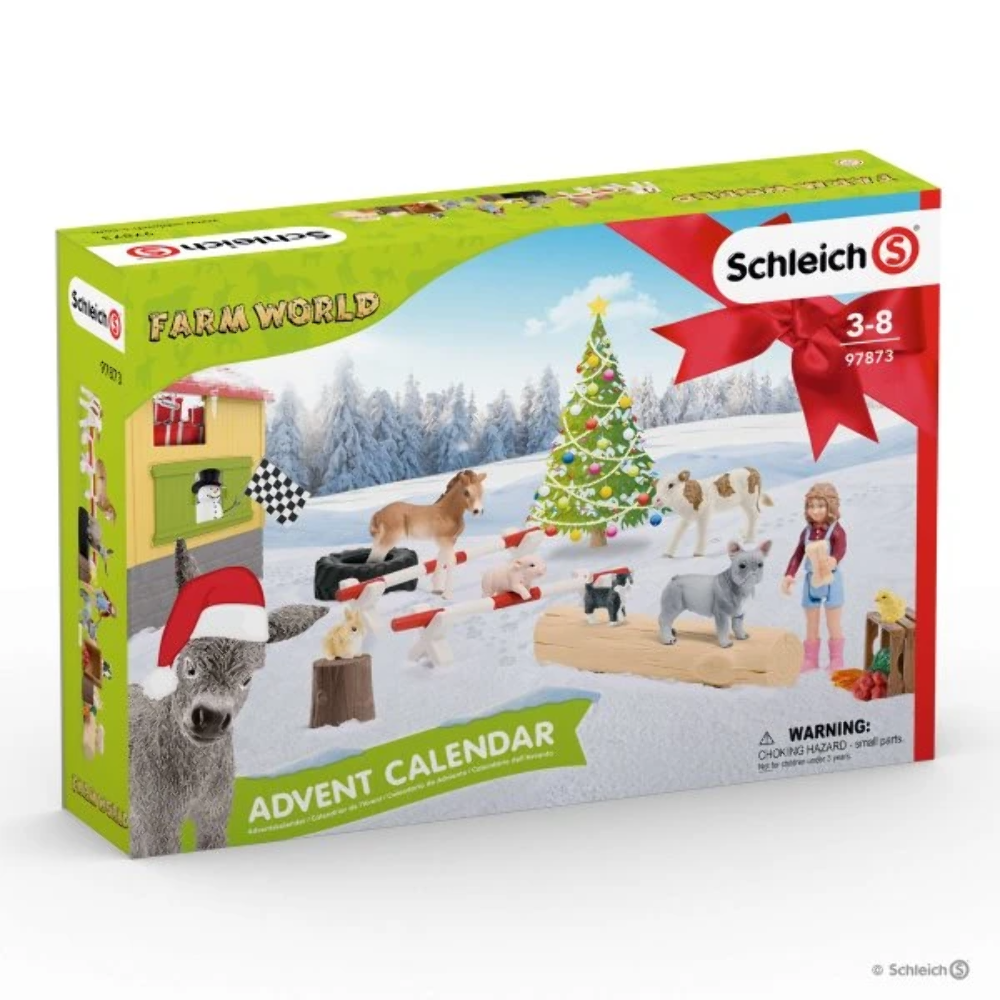 Schleich Farm World Advent Calendar
What might be behind the doors? There is much to discover in the Farm World Club Advent Calendar! The new farm world advent calendar hides great surprises behind 24 doors. The Schleich figures are all detailed modelled and stand for educational valuable play. Buy here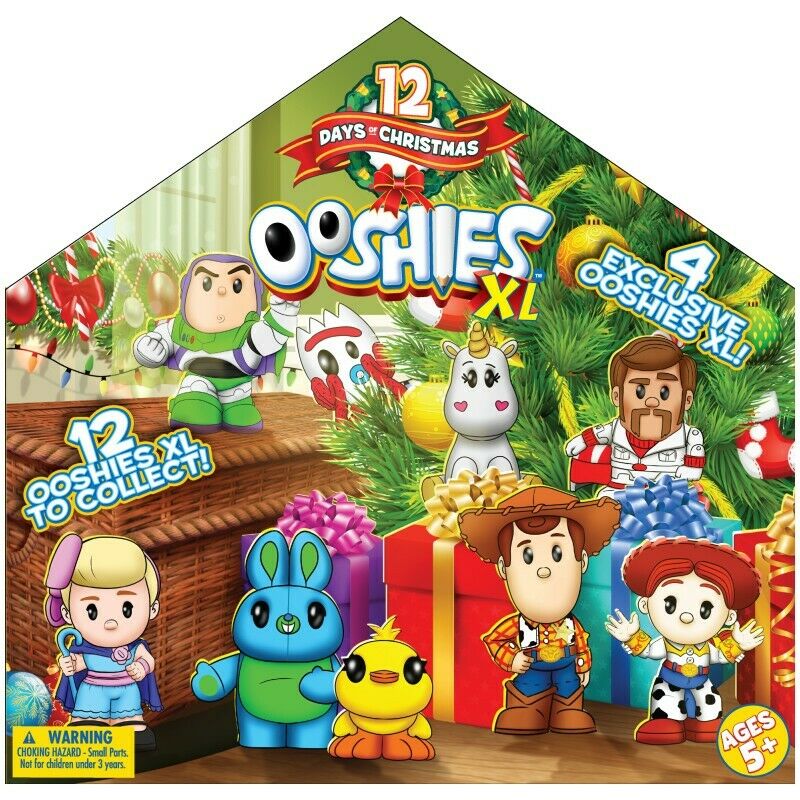 New Headstart Ooshies XL 12 Days of Christmas Disney Toy Story 4
Count down to Christmas with all new Ooshies XL figures. 12 Ooshies inside to collect. This 12 day advent calendar is a great way to get your little ones riled ip and ready for the festive season! Includes 8 exclusive XL Ooshies. Recommended age 5+. Buy here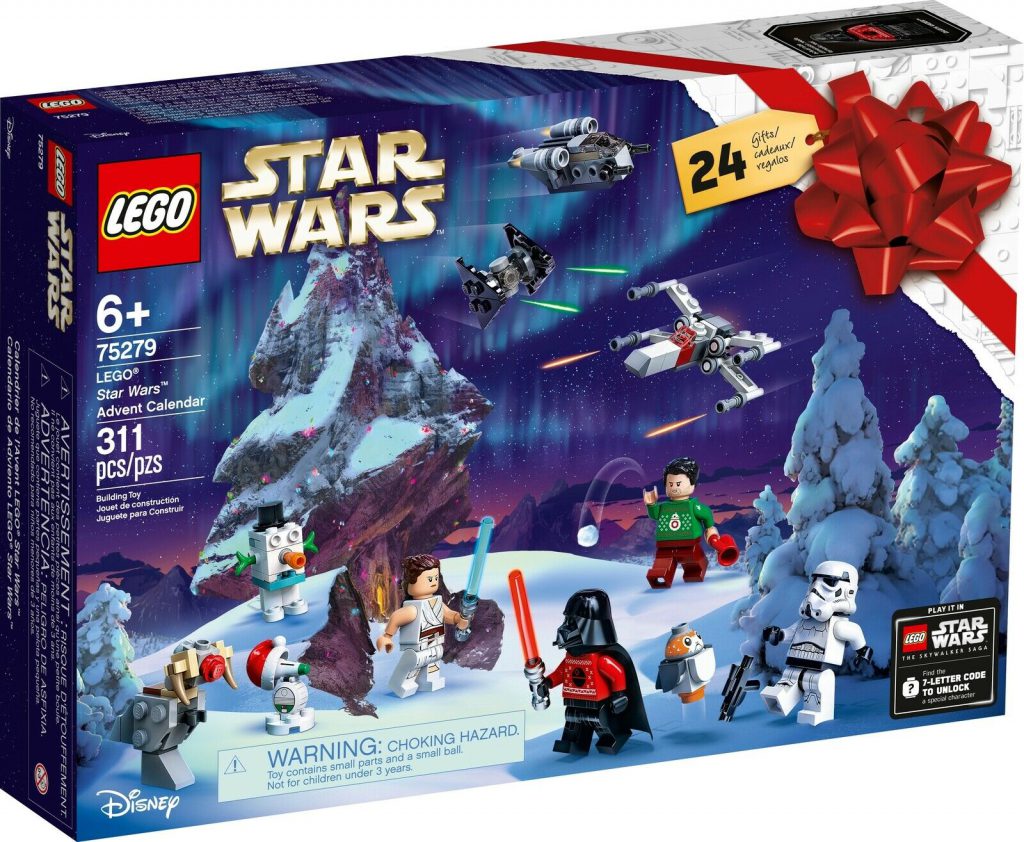 LEGO Star Wars Advent Calendar
Kids can wake up to a gift every day in the run-up to Christmas with the 2020 LEGO® Star Wars™ Advent Calendar (75279) holiday building set. Behind each of the 24 doors is a Star Wars LEGO minifigure, LEGO figure, buildable starship, vehicle or location. Buy here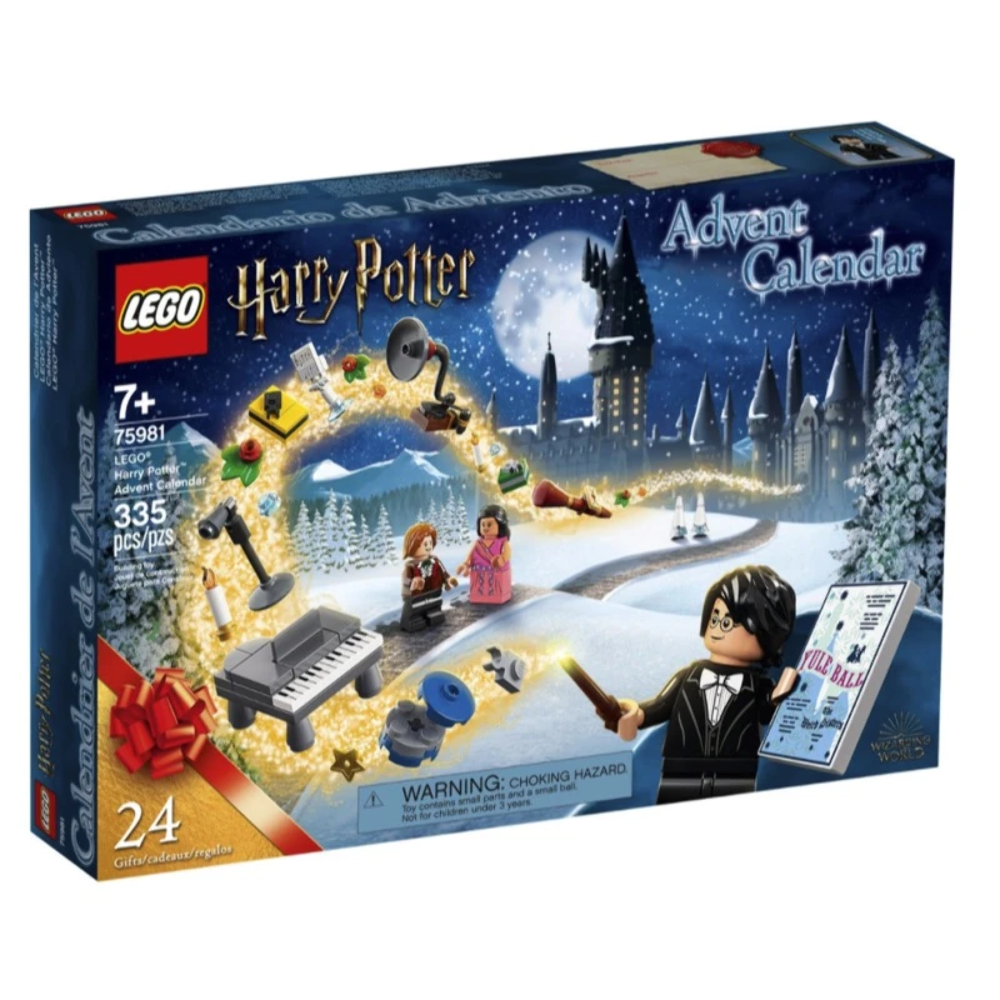 LEGO Harry Potter Advent Calendar
Kids can combine the 24 advent calendar gifts to recreate favorite scenes from the Harry Potter movies and role-play stories and adventures of their own. The calendar contains minifigures – including Harry Potter, Hermione Granger™, Ron Weasley™, Padma Patil, Parvati Patil and Cho Chang – and buildable models, such as a miniature Beauxbaton's carriage and a dining table with ice-castle centrepiece. Buy here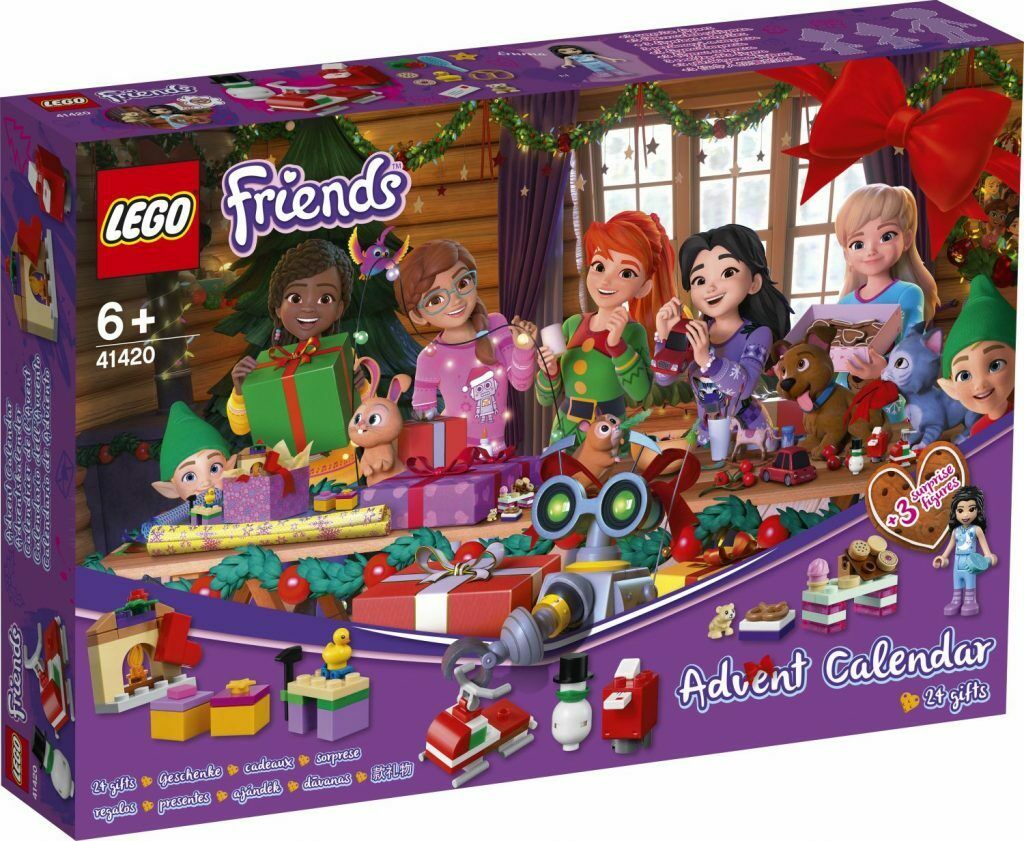 LEGO Friends Advent Calendar
Make the Christmas countdown even more exciting with the LEGO Friends Advent Calendar (41420). Kids will find a new buildable surprise hiding behind each door. The calendar is filled with super-cute Christmas characters, all of which belong to three themes: Emma's room, Santa's toy workshop and a winter wonderland. As kids open the doors they will progress through each setting, adding to the feeling of excitement. Buy here
Disclosure: This article contains affiliate eBay links. This means that should you make a purchase we may receive a small commission at no extra cost to you. The reason we have chosen to include eBay links is because as parents ourselves, we appreciate time-saving, and money-saving tips. By shopping all of your favourite stores in one place, we think you'll enjoy a seamless, streamlined shopping experience.