Owlet Launch Their New and Improved Third Generation Smart Sock Baby Monitor: Product Review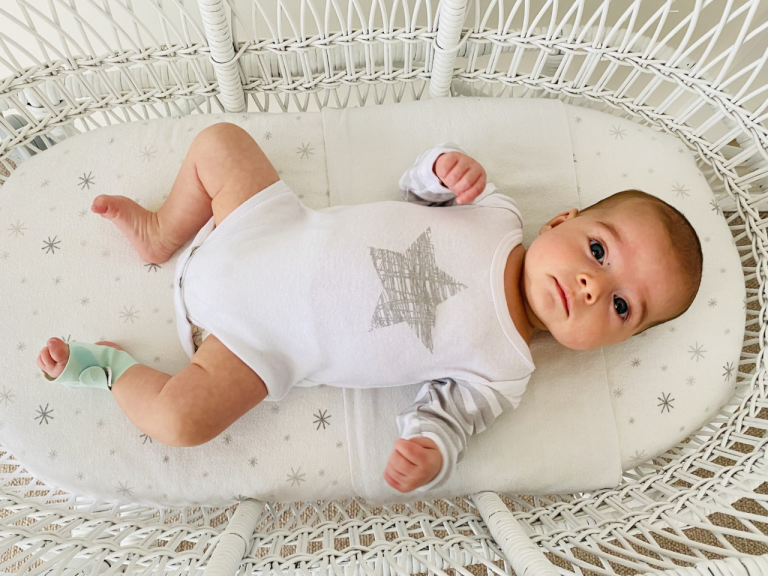 Owlet Launch Their New and Improved Third Generation Smart Sock Baby Monitor: Product Review
If you are a regular reader at Mums Lounge you'll know that our team has long been big fans of Owlet Baby Care products. For those of you who are not familiar with this brand, and are in the market for a baby monitor that will give you peace of mind that your baby is safe while they sleep, we cannot recommend the Smart Sock highly enough.
The Owlet Smart Sock is the first baby monitor to track oxygen levels and heart rate – the best indication of a baby's health – while they sleep. If your baby's readings leave preset 'safe' zones, you'll receive a notification that lets you know your baby needs you.
Today, after 5 years of product development and feedback from thousands of parents, Owlet Baby Care have launched the third generation of its award-winning Smart Sock baby monitor. The all-new smart sock is the smartest baby monitor of its kind and uses established pulse-oximetry technology proven both safe and accurate.
Owlet Smart Sock 3 features:
tracks baby's oxygen
measures sleep trends
16 hour battery and quick charge
tells you when your baby needs you
fits babies 0-18 months
wireless charging
Owlet Smart Sock 3 Review
We invited one lucky mum, Kate R from Adelaide, to trial the new monitor with her baby daughter Grace ahead of the launch, so that she could share her experience with the Owlet Smart Sock v3 with us.
As a first time Mum, I have spent many nights sleeping nowhere near as well as I should, not because our baby won't sleep, but because I have felt anxious when she's too silent. Plenty of times where I find myself placing my hand gently on her chest to make sure she's still breathing. Since using the Owlet smart sock, I have found myself instantly being able to relax knowing I'll be notified in the event something happens. It's removed all of my anxiety and improved our sleep drastically. 
The app was easy to install, pair to our WiFi and the sock, and I love its simplicity and clear dashboard. I also appreciate its little tips in the 'guide' section about not only the Owlet, but also information that is relevant to Grace's age.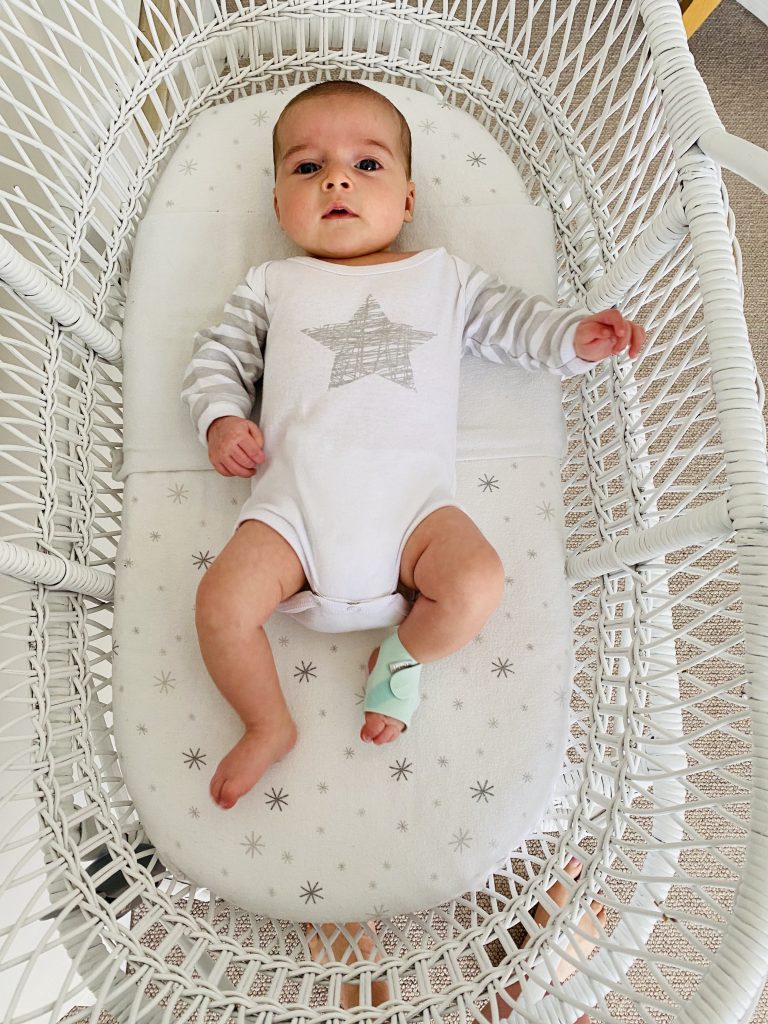 Probably the biggest advantage for me was the fact that the sock is so mobile in comparison to our monitor. Because she's wearing it from the start of 'bed time' till the morning, it doesn't matter if she's sleeping in our arms, the bassinet in the lounge, or our room, we can easily monitor her from the touch of our phones, as opposed to moving the camera and monitor around the house accordingly. It's also discreet and Grace doesn't seem remotely bothered by wearing it. 
If you're an anxious parent, have a baby with any health issues or just simply want peace of mind, I would highly recommend the Owlet Smart Sock 3! 
Kate R, and baby Grace
What's New?
Owlet's redesigned Smart Sock 3 now fits smaller newborns and larger babies, from 5lb to 30lbs, allowing parents to track tiny babies as soon as they come home from the hospital. The new Smart Sock 3 continues to track the baby's heart rate and oxygen through gentle motion, with an improved tracking frequency of 97% during an 8-hour session. Enhanced wireless charging now delivers a fully charged Smart Sock in just 90 minutes, with a battery life of 16 hours. The Smart Sock 3 also allows parents to snooze Base Station notifications for more customised monitoring.
"Parents naturally worry about their newborns, but it is proving to keep them up at night. We care about keeping every baby safe and every parent sane.  Parents of newborns should be able to sleep soundly knowing their baby is okay," said Sanjay De, General Manager at Owlet, Europe and Asia Pacific.
"We designed the Smart Sock to help parents get their life and freedom back. Since the launch of our very first Smart Sock, we have tracked over 600,000 babies and more than one million parents have credited Owlet with helping them keep their babies safe."
The third generation Smart Sock is available from today for $479.99 at Owletcare.com.au and will be rolling out nationally to local retailers simultaneously.
Disclosure: The reviewer was gifted an Owlet Smart Sock 3 for the purpose of providing an honest review. All thoughts and opinions expressed here are her own.