Why Halloween Isn't a 'Stupid American' Tradition and Why We Should Embrace It!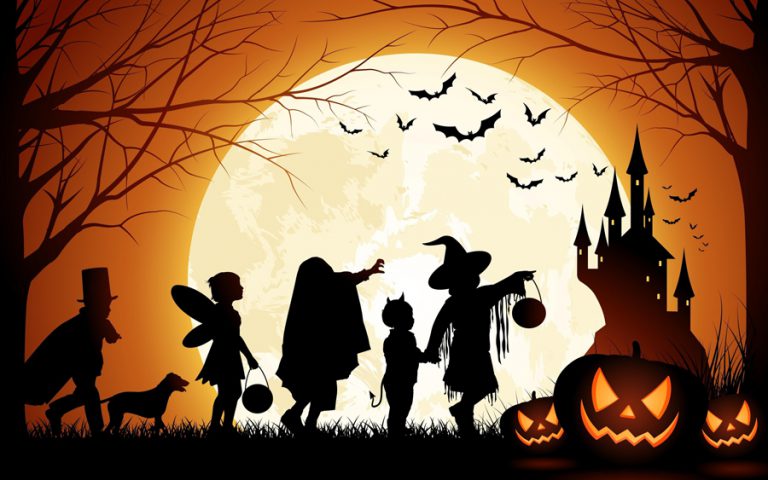 Why Halloween Isn't a 'Stupid American' Tradition and Why We Should Embrace It!
I am super biased when it comes to writing about Halloween in Australia because I was born and raised in Canada where Halloween is HUGE. In fact, October was better than Christmas for me because I got to celebrate my birthday, Halloween AND Thanksgiving all in the one month.
In primary school we cut out witches, bats and cats from black construction paper, drew pumpkins and skeletons and decorated the classroom while daydreaming about what we would wear going door to door before lugging home a giant bag of lollies and chocolate (which mysteriously went down in incremental levels each night while we slept).
And everybody got into it. The stores were packed with giant pumpkins and it was our job to scoop out all the seeds and flesh before my Dad sat down with his hunting knife to carve out a scary face. Giant bags of individually wrapped treats were waiting at the front of every door in every street in every neighbourhood while kids yelled Trick or Treat!
And I was gutted when I arrived in Oz to learn it just wasn't a thing. Heartbroken and kinda sad to hear people mutter that "it's a stupid thing the the Yanks do". One, because I wasn't a Yank and two, so what, it's fun.
Halloween in fact, originated in Ireland and was a celebration of the end of autumn and the beginning of winter. The dead were honoured and places were set at the table for their spirits. Later, in Scotland and Wales people went from door to door reciting poetry or singing songs in exchange for food and then it grew from there into trick-or-treating and lots of money spent on chocolate. Of course it got heavily commercialised but so did Christmas and Easter. I don't understand how the tradition skipped Australia and went straight to North America but that's the story…
But it's here NOW and it's getting bigger and bigger every year. From Spotlight, Costco and Lombard for costumes and decorations to every supermarket for giant pumpkins it is growing and becoming more popular. We have thrown several epic Halloween parties (some of our neighbours still aren't speaking to us) and spent a small fortune on props.
My daughter Lana is a makeup artist and makes sure we look the part:
And of course no Halloween party would be complete without some Halloween food – check out these cool Halloween recipes for Spider Cookies, Mummie Cupcakes, Bloody Glass Cupcakes and Witches Finger Cookies.
So like it or hate it, I think it's here to stay. Sorry not sorry.
Are you letting your kids get into it? Let us know!