How to Talk to Kids About Porn (and Why Every Parent Needs to Do It)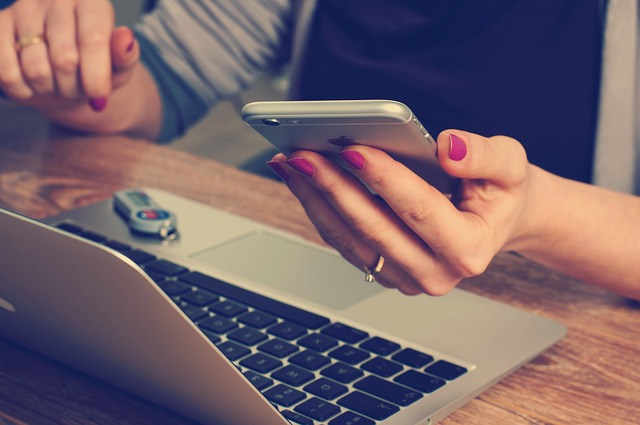 How to Talk to Kids About Porn
It's a conversation the majority of parents would like to avoid.
It would be nice to pretend our kids won't be exposed to porn but the reality is it's actually harder for our kids to avoid porn than it is for them to see it. They may never actually seek it out, but it will find them.
So, whatever your thoughts or beliefs are on this topic, putting your head in the sand is likely to be more harmful than helpful.
Pornography makes up 30% of all internet traffic.[1] The ease with which it can be accessed is alarming. More than 90% of boys and 60% of girls have seen online porn[2], and whether they're actively seeking it out, or not, it's a case of when, not if they come across it.
Online porn: What parents should know
According to Maree Crabbe, coordinator of the community education project Reality & Risk: Pornography, young people and sexuality (www.itstimewetalked.com), "Many adults are unaware of how pervasive pornography has become, the nature of the material young people see, and how it is affecting their sexual understandings, expectations and experiences. But pornography has become a parenting issue we can't afford to ignore."
Rebecca Dettman (rebeccadettman.com), a counsellor who has worked significantly in teen sexual-emotional health, and spends a lot of time in schools agrees. "Porn is in the mainstream, it's hardcore and way beyond what kids are ready for," Dettman says.
Both Crabbe and Dettman believe that schools have an important role to play. "Difficult as it may seem, in order to equip students for healthy, respectful, safe and consenting relationships in the 21st Century, schools need to address the influence of pornography as part of a comprehensive relationships and sexuality education. Learning about STIs and contraception is not going to give young people the skills they need in the face of mainstream, hardcore pornography. Young people need help from the adults in their lives to navigate this new reality," says Crabbe.
Porn today is not like the Playboy and Penthouse magazines of 30 years ago. Here are some facts you may (or may not) be aware of:
88% of scenes in the most popular porn available include physical aggression like gagging, choking and slapping[3]
The aggression in pornography is overwhelmingly directed towards female performers – women are the targets in 94% of incidents[4]
In 95% of these incidents, the (usually female) target appears either to not mind or to be pleasured by the aggression[5]
Much of the activity in porn is high-risk (think unprotected anal sex immediately followed by oral sex, etc.)
Pornography has become the most prominent form of sexuality education for young people. What's considered 'normal' is changing. And regardless of arguments to the contrary there's evidence of this new 'normal' filtering down and being emulated by very young people.
We're seeing it regularly in the media – This article from The Age talks about girls younger than consent-age presenting to doctors with internal bowel injuries from too much or too rough anal sex.
And in the documentary film Love and Sex in an Age of Pornography, broadcast recently on SBS, young Australians describe how porn has shaped sexual norms.
The messages in porn are not just about sex. Porn conveys a range of complex messages, including about power, aggression, consent (or lack of) and gender submission.
In a world where we're trying desperately to stop domestic violence, rape culture and power-imbalanced relationships, it's working at cross-purposes.
Malcolm Turnbull shared some wise words recently on the link between disrespecting women and domestic violence when he said "Disrespecting women does not always result in violence against women. But all violence against women begins with disrespecting women". So true.
The reality of porn is that it doesn't represent reality. Many young people say they understand that porn's staged, but there's research emerging that shows porn can actually rewire brain functionality.
It can strongly influence what turns you on sexually, how you think about people of different genders and, as this this trailer for REWIRED: How pornography affects the human brain suggests, even cause erectile dysfunction. (Also an interesting watch on this topic is: Your Brain on Porn).
So, what can parents do?
Sure, we can safeguard online activity in the home as a starting point (although, a quick whip-around my office showed that no one had actually done this yet, and we have kids ranging from age three to nine), but what about beyond that?
It may seem like an insurmountable task, but parents can actually play an important role helping kids through this uncertain terrain. Research shows that young people trust their parents (mothers in particular) most regarding sexual matters.[6] So, there's a starting point.
"Young people desperately want information and guidance from people they look up to, especially, parents and teachers. Instead, they get information from their friends, pornography, media and popular culture role models. These settings can perpetuate gender stereotypes and condone and encourage violence," says Natasha Stott Despoja, Australian Ambassador for Women and Chair of Our Watch.
It's one thing to say we should talk to our kids but how do we actually do it? And when should we start?
Crabbe suggests that it can be helpful to think about these conversations as occurring on three different levels: 'Building Healthy Foundations', 'Broaching the Topic' and 'The Talks'.
The first level (Building Healthy Foundations) – which she suggests we can start from birth and continue for life – is about supporting our kids to develop a healthy sense of self, where they feel valued and loved, and practicing open (age-appropriate) communication about a wide range of issues, including supporting our kids to identify and express their feelings. Kids need to know they can always talk to mummy – or another adult – when they feel upset or like something is not right, and that they will be listened to and believed.
Dettman agrees on the topic of a child's self-worth. She says the stronger a child's self-worth is, the less likely they'll be to seek out or participate in sexual activities they're unsure about or that will impact them negatively, therefore "it's crucial to help kids to develop self-love". It's about taking the time each day to thread these conversations into daily life to build up the trust and normalcy over time. "It could be as simple as asking your child 'What's one thing you love about yourself today?" she says.
The second level (Broaching the Topic) – which we might start as soon as a child has access to technology or spends time away from parental supervision – Crabbe describes as about building cyber-safety and early knowledge about bodies and sexuality. The main aim at this point is to keep the communication lines open by letting your kids know that you understand about things they may come across, including that, amidst all the great things in life, sometimes things happen – online and offline – that aren't all good, and you want them to talk with you about anything they feel uncomfortable or confused about.
Just knowing that you understand about these things can help your child feel more comfortable to talk with you when they need to. It's important to keep the positives and negatives in balance here. Don't just focus on the negatives! For example, you might talk about how their body is precious (and so are other people's bodies), as part of conversations in which you help them to understand the difference between good touch and bad touch and their right to be safe.
The third level (The Talks) – which we might start when kids are somewhere between nine and 13, depending on the child, then become more candid as they grow older – is about talking specifically about pornography, and about relationships and sexuality. For many parents, this is where it starts to get difficult.
As Jenny Walsh explains in her guide for parents talking to kids about sex, Talk Soon. Talk Often., sometimes parents can feel "so worried about getting it right, perfectly right, that we end up saying nothing at all". But, she reassures, it's not about getting it right in one big conversation. It's about lots of little conversations over years.
Dettman warns parents not to mistakenly believe they can have "catch up" conversations about difficult topics at the 11th hour and forget about planting the seeds when our kids are little.
The same is true of conversations about porn.
These conversations, about sex, relationships and pornography, build on all the earlier work of growing self-worth and open communication.
As kids grow into adolescents, the skill of deciphering between good/comfortable feelings and uncomfortable/negative feelings – is crucial to making healthy choices about sex.
Dettman likes to use the concepts of "no/maybe/yes and HELL YES" when discussing with teenagers what is and isn't ok – both physically and emotionally – in relationships.
"You want to ask teens whether they really want to have sex with someone who's a 'maybe' or do they need that person to be a 'hell-yes'?" she says. Again, it largely comes down to self-worth and self-love, both of which require more than just a conversation and are fostered over the years.
But what about porn's influence on what seems normal and expected?
When it comes to talking with kids about porn, many sources stress the need to keep shaming out of the conversation. According to Crabbe, "it's important to remember that sexual curiosity is normal and healthy – it's just that porn is not a good place to learn about sexuality. Conversations about pornography are an opportunity to share your values and to encourage your child to aspire to a sexuality that is safe, respectful and consenting."
Young people need support to critique the sorts of messages that porn conveys.
Regardless of beliefs, most parents can probably find something worth sharing with their adolescent in the following from www.itstimewetalked.com:
Porn isn't real: It's a performance
Porn bodies aren't real
Not everybody wants to have sex all the time
Violence and humiliation are not sexy
Anything that hurts or humiliates you is not ok
Sex can be so much better than what you see in porn – don't let porn shape the way you view sex
If you want to be a good lover, don't learn about sex from porn
It's ok to say no to anything you're uncomfortable with, and no means NO
Some parents take it the next step, by seeking to influence what is taught at their kids' schools. According to Crabbe, whose work includes supporting schools in this work, "schools are increasingly aware of the need to address porn's influence. Some schools have begun to do so, but many have a long way to go. Parents can be powerful advocates, by encouraging schools to address porn as part of sexuality education."
Need more help?
This article was also published at The Line here
Bibliography
[1] S Anthony 'Just how big are porn sites?' www.extremetech.com, 4 April, 2012.
[2] MJ Fleming, S Greentree, D Cocotti-Muller,
K A Elias & S Morrison, 'Safety in cyberspace: Adolescents' safety and exposure online', Youth and Society, vol. 38, no. 2, 2006, pp. 135–54.
[3] A Bridges, R Wosnitzer, E Scharrer, C Sun &
R Liberman, 'Aggression and sexual behaviour in best-selling pornography videos: a content analysis update', Violence against Women,
vol. 16, no. 10, 2010, pp. 1065–85.
[4] ibid
[5] ibid
[6] L Hillier, D Warr & B Haste, The rural mural: Sexuality and diversity in rural youth: research report, Centre for the Study of Sexually Transmissible Diseases, La Trobe University, Melbourne, 1996, pp. 18–19.