Inoperable Stomach Cancer Leaves Another Dad Shocked With a Short Life Prognosis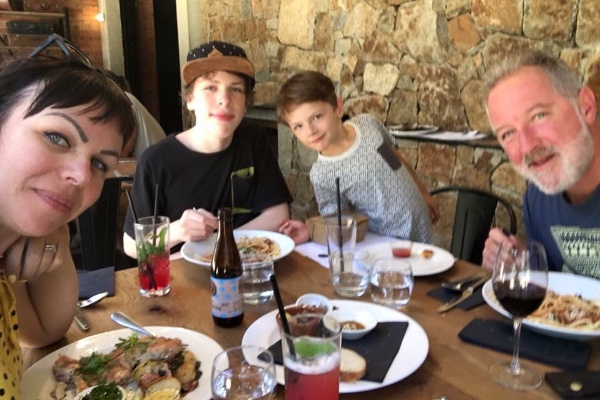 Another Dad has been given the awful news that he only has 6-12 months to live.
Chris Lee is a devoted and loving husband to Sarah and is dad to Felix and Riley. He has been diagnose with inoperable stomach cancer which has spread to his abdominal wall, liver, lungs, spine and ribs.
A close family friend has set up a GoFundMe page to raise funds to bless the family with time to make memories with the little time Chris has left. The money will also be used to assist the family financially during this difficult prognosis.
Here is the official post as published on GoFundMe.
Our beautiful friends have been given the news that none of us ever want to hear! Darling Chris lee, devoted loving husband to Sarah and dad of Felix and Riley has been diagnosed with an inoperable and advanced Stomach cancer that has spread to his abdominal wall, liver, lungs, spine and ribs giving him a prognosis of 6 to 12 months … He is the most devoted father and husband and i can't even imagine the thought of knowing you were going to have to leave your children and never see them grow up and leave your wife , your soul mate, who is the centre of your world.. It is shocking and terrifying and I think as helpless as we all feel if we all pitch in we can give them the one thing that will enable them to have one less worry.. Space to create memories .. I'm hoping we can raise money so that Chris can have as much time with his family and create as many beautiful memories that they can hold on to for the rest of their lives.. We only get one life and in times like these we realise that in the end nothing matters other than those precious moments we share with those we love … Also the peace of mind that Sarah will have means to support herself and the kids after Chris is gone and space and time to grieve as she needs to! Both Chris and Sarah are much too proud to ever ask for help but we all love you guys to the moon and back and We your extended family of friends are here for you every step of the way… Let's make Chris life AMAZING x
While there are many causes we can donate to, helping a family through a difficult time is a wonderful way to be a blessing to others. Head here to donate.