Mum Criticised For Wanting To Give Her Baby A 'Strange' Name!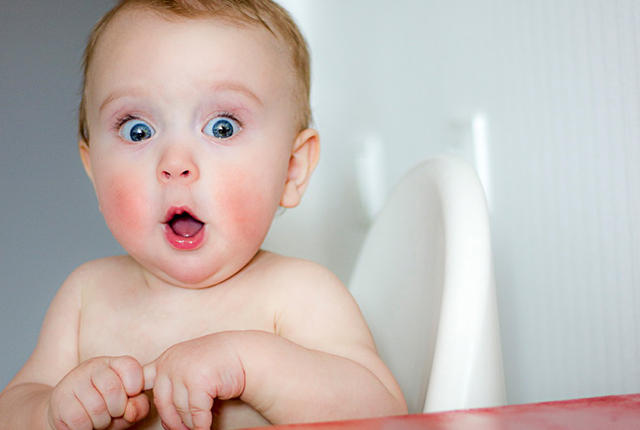 When I was pregnant to my twin boys I remember one colleague jokingly calling them by fictional names thinking I would never possibly choose any of them as the 'real' names. Let's say for arguments sake she was calling them Tweedle Dee and Tweedle Dum. For my whole pregnancy she would refer to my unborn boys in an endearing way and jokingly rub my tummy. Fast forward nine months later when I gave birth to my boys and actually named one of them the 'crazy' name she had been referring to all through my pregnancy! The look on her face when I revealed the names was priceless!! A name is such a personal choice that once you've made a decision to name your unborn child you should really stick to your guns and not be swayed.
A story about a first time mum who shared the response she received from friends and family after announcing her unborn baby's name on popular parenting website Name Berry has been doing the rounds on social media lately.
Aussie mum Jocelyn, says she was left feeling underwhelmed after telling her family that their unborn son's name was to be "Riggins."
She wrote: "I'm due in November with out first child – a boy. We have picked the name Riggins Blaine. Blaine is his father's middle name. Since we've announced his name, several people have commented that Riggins is an 'odd' and 'strange' name."
The mum went on to say that after getting such a negative response she stared to question her choice of the unusual sounding name.
A baby expert on the site encouraged her to stick to her guns and not change the name despite the backlash from friends and family.
"You've done all the hard work, and found the right name for your son," they said. But when you joyfully share it with the world, they respond with a dismissive, 'Meh'. Or worse. The bad news? It happens all the time.
But that's also the good news, because it reflects how varied the possibilities are for naming children in 2016."
The expert went on to say that although the name may be different it certainly isn't outlandish. At the end of the day the only opinion that matters is that of the mum-to-be and her husband.
"Remember that any name can lead to a negative reaction, and your best response is a smile, and a reminder that you love the name," she said.
Exactly- and you know what? I still love my boys names too!
Photos: Google images