8 Gifts Your Gamer Teen Will Love!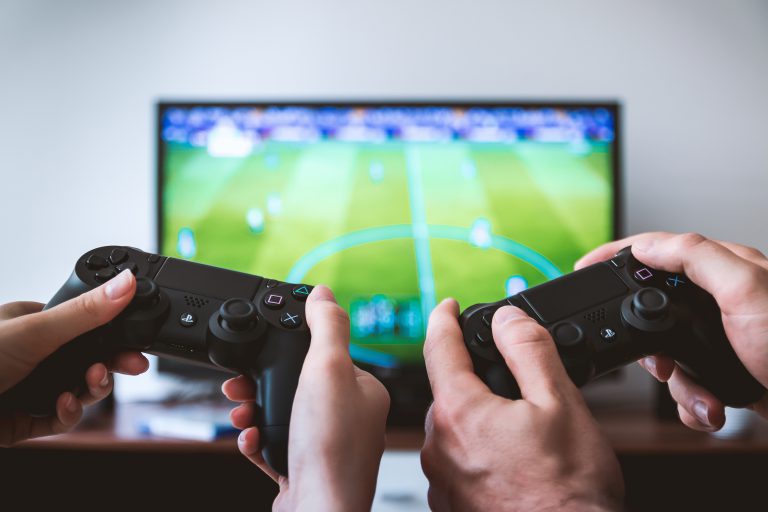 8 Gifts Your Gamer Teen Will Love!
It happens to every parent. One day your sweet child is walking down the street holding your hand, sharing every little thought that comes into their mind with you; the next they are a teenager and instead of being the centre of their universe, you are now the un-coolest person in it!
Not on our watch! We've put together a list of insanely awesome gifts that will show your gamer teen exactly who the coolest parent is!
Nintendo Classic Mini NES Console $114.95 – $109.20 with Promo code PARSLEY (until 31/07)
The NES Classic Edition system is a miniaturized version of the ground-breaking NES originally released in 1985.
Just plug the NES Classic Edition into your TV pick up that gray controller and rediscover the joy of NES games.
BLAZE Atari Retro TV Plug and Play Joystick $39.95 (10% off with promo code PRETZEL until 09/07)
The Atari Retro TV Plug and Play Joystick is pre-loaded with 50 built-in games including Atari classics such as Asteroids® Pong® Centipede® Missile Command® Breakout® Millipede® and more
50 Built-In Games
Simple plug and play console
A/V Output (cable included)
Progressive controller design with an additional button on top!
Nintendo 2DS XL Black & Turquoise Console with Mario Kart 7 $220.95 10% off with promo code PRETZEL until 09/07
What's new about New Nintendo 2DS XL?
Gamers of all ages can play in style with the New Nintendo 2DS XL system. It gives you the power of the New Nintendo 3DS XL system in a streamlined affordable package—and plays a huge library of games in 2D.
Nintendo Switch Neon Console $399 currently 10% off with promo code PRETZEL
Nintendo Switch is designed to go wherever you do, transforming from home console to portable system in a snap. So you get more time to play the games you love, however you like.
It's a new era where you don't have to adjust your lifestyle to play games – instead, your console adjusts to fit around your lifestyle.
Enjoy games anytime, anywhere, with anyone, with flexible and free play modes.
Logitech G635 Wired 7 in 1 Surround Sound Lightsync Gaming Headset $293.95
Compatible with:  Android, iOS, PC, Sony PlayStation 4, Nintendo Switch, Microsoft Xbox.
Hear enemies sneaking around special ability cues and everything else all around you. Be fully immersed in the gamescape and the hear the entirety of epic soundtracks. The most advanced audio technology and endurance materials combine to deliver expansive cinematic sound. Pro-G™ audio drivers upgraded to 50 mm and DTS Headphone:X 2.0 surround1DTS Headphone:X 2.0 surround sound is only available for Windows OS and requires Logitech G HUB gaming software create the ultimate sonic experience.
Logitech G920 Racing Wheel for Xbox One/PC and Driving Force Shifter was $549. 95 now $379 (10% off with promo code PRETZEL until 09/07)
The Logitech G920 Driving Force is a racing wheel for Xbox. It's designed to enhance your racing gaming experience. The dual-motor force built into the wheel helps you experience each tyre slip and weight shift as if you were driving for real. The wheel is made to last longer and can handle all the stress that accompanies racing action. It also incorporates console buttons for greater control.
Playstation VR Mega Pack $495.95(10% off with promo code PRETZEL until 09/07)
Compatible with: PlayStation 4 – Original, PlayStation 4 Slim, PlayStation 4 Pro
Experience New Worlds
Don't just play. Live the game.
From the moment you slip on PlayStation VR the new Virtual Reality system for PlayStation 4 you'll experience games in an entirely new way. You'll be at the centre of the action living every detail of extraordinary new worlds – and you'll feel like you're actually inside the game.
X Rocker Silver Video Rocker Gaming Chair $121.95 (10% off with promo code PRETZEL until 09/07)
The X Rocker Video Rocker is a luxurious gaming chair for younger players. Coated in rich faux leather and soft deep padding. This is a non-audio chair. The chair is wipe clean and folds easily for storage. Perfect for any den game room bedroom or dorm.
Disclaimer: This article contains affiliate links. This means that if you make a purchase, we may receive a small commission,