Mum Shocked To Discover Toddler Ordered A $400 Couch Online !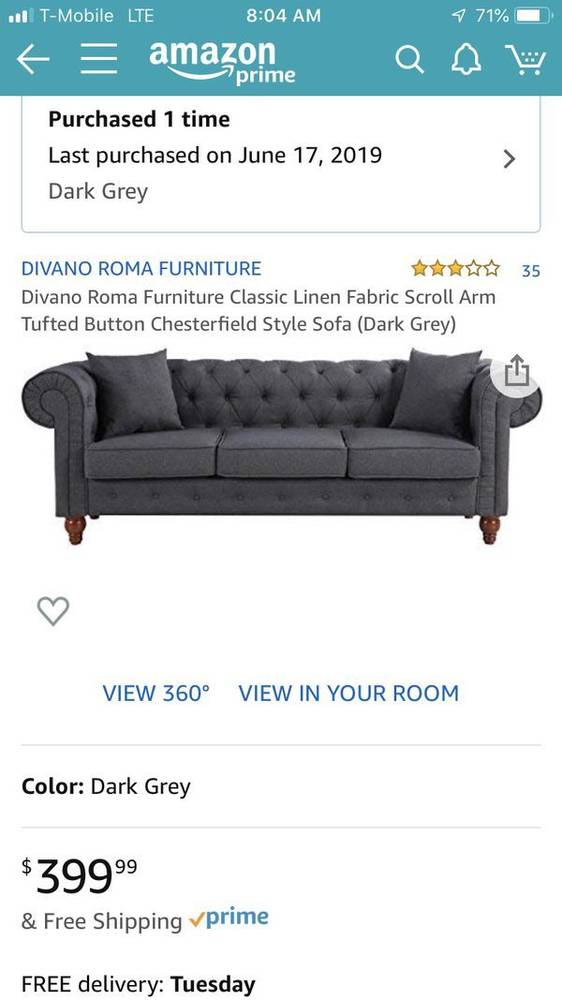 Mum Shocked To Discover Toddler Ordered A $400 Couch Online !
There's no denying kids these days are super tech savvy! I mean if you're having a problem with something on your phone or computer the best thing you can do is give it to your child to fix. Seriously, I know my kids can troubleshoot any issues that come up with my tech devices- they have literally saved me hundreds of dollars!
So it should come as no surprise to hear a story of a toddler who managed to order a couch off Amazon and have it delivered promptly to the family's front door the next day.
Isabella McNeill was shocked to hear a knock at the door one morning only to discover her  toddler accidentally ordered a $400 couch on Amazon!
The poor mum had no idea until she got a notification on her phone alerting her to the couch's arrival. "I thought, 'Did I buy a couch in my sleep?"" she wondered.
That's when she figured out that giving your toddler your phone to play with isn't such a great idea! You see her 2 year old had managed to click on the Amazon page and order the couch including delivery all while her mum was distracted doing something else – probably trying to drink her coffee in peace!
Sure the toddler probably knew his way around a phone, but the mum soon realised that she had most likely left a tab open while browsing for couches earlier in the day. And with Amazon's 'handy' 1-click ordering feature it didn't take long for the couch to be on it's merry way!
Unfortunately, returning the couch turned out to be a real pain and extra expense so the mum decided to advertise it
 for $300 on OfferUp
, hoping a new buyer would 'willingly' purchase the chesterfield sofa.