Questions to Ask Before you Consider Separation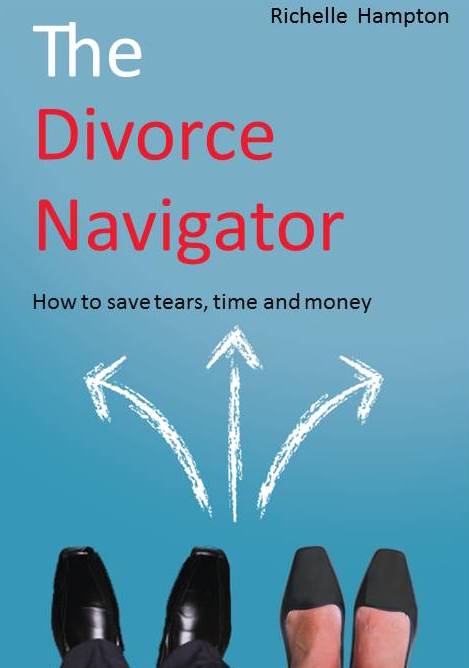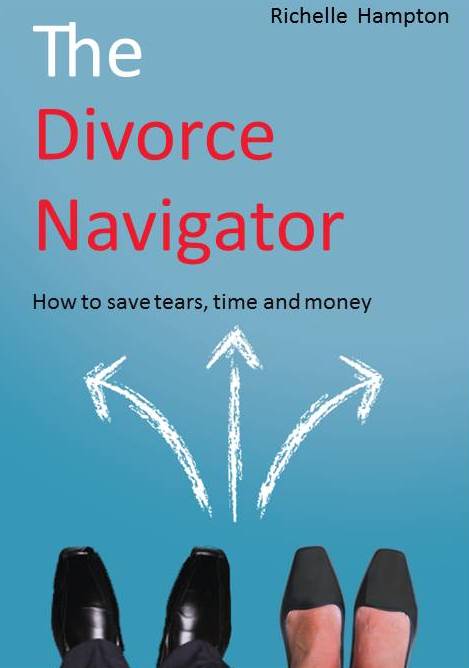 (Extract from The Divorce Navigator: How to save tears, time and money by Richelle Hampton)
Many people experiencing unhappy marriages spend many years convincing themselves that most marriages are the same – all couples argue, become less interested in sex, or don't share the same interests.
So how do you know when you are in denial or making excuses?
Standing on the precipice of such a big decision when it comes to your marriage can be daunting to say the least. Even though you always have choices, it may not feel that way, because the choices you have seem less than ideal.
There are many stages to the ending of a relationship. No relationship ends suddenly even though many people think that they do. Weeks, months, and often years are spent contemplating whether to stay in the relationship or walk away from it. It is a very stressful and traumatic time.
Relationships should enhance our lives, and although they can include unpleasant experiences, when the majority of experiences are unpleasant, questions about the viability of the relationship need to be raised.
There are a multitude of reasons why people contemplate ending their relationship, for example:
Abuse (emotional, verbal, and physical)
Infidelity
Communication breakdown
Different expectations
Finances
Different interests
A significant difference in values and attitudes
Different priorities
It's normal, although not necessarily comfortable, to experience a great deal of mental and emotional confusion when you are considering ending your marriage. It is not unusual to feel extremely emotionally, mentally, and physically drained.
Given that you have come to the point where you are seriously considering leaving your partner, you probably feel a great deal of fear – of the unknown, of pain, of doing irreparable damage to your children, of loneliness, of judgement, and so on.
On some level we know everything that is going on in our lives, but often deny what we know. One of the reasons for this denial is that it's terribly painful to end a relationship and it seems easier to try to ignore the problems. As a result, you could be allowing many unpleasant, painful, and even unbearable things to go on in your relationships; you don't know if you should be enduring these problems or whether they are symptomatic of a relationship that really should end.
It may be difficult to figure out whether to stay in a marriage.
How do you decide? Some people just know they have to leave. For many though, it's not clear. They are confused, frightened, and overwhelmed by the many factors they need to consider: the logistics of separation and starting over, finances, the impact on their children, reactions from family and friends, and the community in general.
The things couples need to work out in a marriage are:
Finances
Parenting
Sex
Relationships with family and friends
Household responsibilities and roles
Substance use, including alcohol and drugs
How to spend leisure time
Careers and job-related issues
Marriages take a great deal of work and commitment by both partners and to occasionally have flare-ups in a couple of these areas would be considered normal. If you continually have flare-ups in three or more of these areas, your marriage could be under considerable pressure. This can take its toll both emotionally and physically, not only on you, but also on your partner and your children.
How do you know if the difficulties you are experiencing in your marriage are things that you can work through, and whether, this is really just a rough patch?
The questions you need to think about are – does anything the two of you disagree about ever really change, and what impact is that having on you, your partner, and your children?
For some couples, the key to getting past a rough patch lies in how willingly and frequently they can express their love for each other and their ability to communicate openly and honestly. Both will do whatever it takes to turn their problems around.
Your relationship is worth fighting for when:
It is genuinely valued by both of you
You both believe strongly that it can be a healthy, happy, and positive
You have strong feelings about each other (in a positive way)
You are both prepared to work (and continue working) to build a healthier relationship
You both know and understand how you have contributed to the dysfunction in the relationship (and have the desire to learn the skills and strategies to alter your behaviour).
It is time to give serious consideration to ending your relationship when:
Your safety is in jeopardy
You are not valued and treated with disrespect
When your overriding and predominant emotional state (in regards to the relationship) is a negative one (fear, anxiety, frustration, or sadness).
Thinking about problems in a marriage evokes powerful feelings such as guilt and self-doubt. Confidence is lost in a bad marriage.
If the problems are severe and the marriage is in real difficulty, seeking the help of a counselling professional would definitely be beneficial as often couples are so stuck in where they are that it takes a professional to help them understand the part they are both playing in the discord and to guide them to express their feelings in a safe and neutral environment.
When seeking professional counselling it is important that both you and your partner feel comfortable and trust the counsellor. For counselling to be effective, the relationship between the counsellor and the client(s) is an essential ingredient to success.
If counselling is not effective, it may be beneficial to seek the support of an alternative counsellor before you decide that counselling has not been beneficial. Another important aspect for counselling to be successful is for both parties to be willing and agreeable to work through their grievances. If one party is reluctant, counselling will not be effective.
When contemplating ending your marriage ask yourself these questions:
Are you getting your needs met?
Do you feel taken for granted?
Has your partner let you down when you needed physical or emotional care?
Are you still sexually attracted to your partner and is he/she still sexually attracted to you?
Do you feel there is a fair division of power?
Do you feel your partner is loyal to you?
Do you avoid spending time together?
Do you feel emotionally safe and accepted in your home?
Does the behaviour exhibited by your partner make the relationship too challenging for you to stay in, and is your partner either unwilling or unable to change?
Do you and your partner respect each other as individuals?
Has the capacity for forgiveness been demonstrated in the relationship?
Do both of you have shared goals and dreams for your future together?
These questions highlight that a relationship should enhance your life, not deplete it. You should be happier within the relationship than outside of it.
Ask yourself how your partner might answer these questions. If you do not know, ask yourself what that means about your relationship?
If you are able to recognise the part that you have played in the dysfunction, only change what you are comfortable changing about yourself. Make all the adjustments you feel you should and once done, you've done all you have any control over.
When your relationship is in trouble it is perfectly normal to believe that you will find those magical words to change your partner into the exact person you need him/her to be. However to give up yourself in the process in the hope that you will change them is not a healthy option.
If your relationship is suffering, you both need to take responsibility and do what it takes to improve it. One person cannot do this alone; it requires both partners to be committed and to put in the effort.
Have your let you partner know how serious your level of unhappiness is and that you are close to breaking point and separation?
Do not just tell your partner what you think and feel. Communicate to your partner what you need and ask them what it is that they need.
Your partner has a right to know how serious you are – that if things continue the way they are, you really will leave. You will not have the ability to motivate change until he/she really gets it. Don't be afraid to tell your partner how serious you are; be prepared to fight for your marriage.
Most issues have two sides. Be prepared to listen to your partner's feelings. To seek a negotiated resolution you need to give something of importance to each other. This will likely create an enduring and motivated solution.
The dilemma of whether to stay or go will never go away until you do something to change the situation. It will continually occupy your mind otherwise.
If your mental and physical health is being impaired by your relationship, you should either do what you can to change the situation, or, change the way you see it. To continue in this way is not only detrimental to yourself but also to your partner and your children.
A palliative nurse recorded the following top five regrets of the dying:
I wish I'd had the courage to live a life true to myself, not the life others expected of me.
I wish I hadn't worked so hard.
I wish I'd had the courage to express my feelings
I wish I had stayed in touch with my friends.
I wish that I had let myself be happier.
If you stay, stay because you sincerely want to commit and dedicate yourself to making your marriage better, working things out and not just accepting the present unhappy status quo. Stay because you have hope that your partner will join you in this effort.
It can be overwhelming when you weigh up all the issues but it is only you who can ultimately make the decision. No one else can make the decision for you.
No matter what you decide, in the end you need to feel that the choices you have made will lead to a better quality of life – a life where you feel complete within yourself and can look forward to an optimistic future.
Further details can be found in The Divorce Navigator: How to save tears, time and money or by contacting:
Richelle Hampton
Divorce Navigation Pty Ltd
Contact: 0419 422 772
Website: www.divorcenavigation.com.au
Email: [email protected]

Richelle Hampton lives with her three children on Sydney's Northern Beaches in New South Wales. Primarily her role has been raising her children and practicing as an accountant on a part-time basis until she set up Divorce Navigation in 2011.
Richelle has now launched her first book designed to help others ending significant relationships from a practical point of view in light of the knowledge she has accumulated over 28 years as a practising accountant.
She is currently completing a Bachelor Degree in Applied Social Science and is planning a further two books to add to the stable of knowledge she first uncovered before she wrote her first book.