"Thank Your Wives, Gentlemen…Because the World Won't!"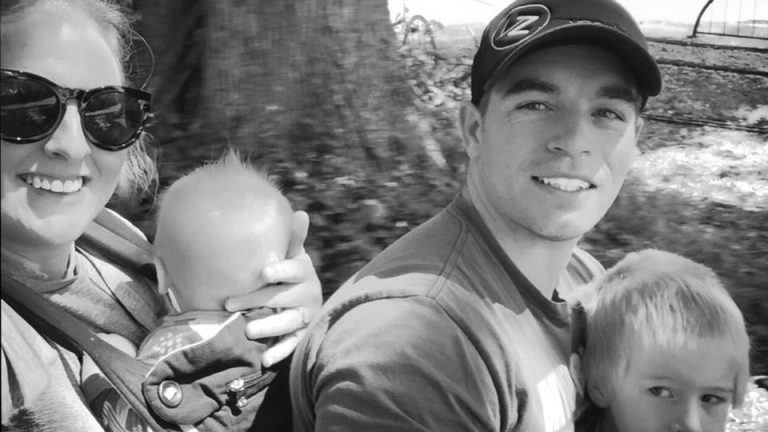 "Thank Your Wives, Gentlemen…Because the World Won't!"
Australian dad blogger Brad Kearns, aka DaDMum, often posts about the realities of fatherhood and family life with his wife Sarah and their two small boys.
The 27-year-old from Tuggerah, New South Wales, has earned a legion of fans who have crowned him "the male version of Constance Hall". His hilariously honest accounts of how his life has changed in the years since he became a dad have resonated with his fans. He has spoken about domestic violence, his wife's post baby-body image concerns, and how his eldest son likes to carry his own babydoll in a carrier on his chest, just like dad.
Brad has often spoken of his admiration for his wife and other full-time parents, and his latest post addresses the stress that many mums are put under as they return to work after having their babies.
He writes…
"This week Sarah had to return to work. Her Maternity leave was over.
Just like most mums, the modern world is kicking her ass.
The modern world tells her she needs to contribute financially; but judges her for leaving her babies in the hands of others to do so.
It tells her she needs to be independent and have a career; but puts her most fertile years smack bang in the formative years of it.
It tells her she can take as much leave as she wants; but legislates the safety of her position for only a paid period which they get to determine.
It tells her she needs to get her kids ready for school age; but makes her hire a nanny or send them to day care to make it happen.
It asks her to put her family first; but makes her feel bad when she doesn't look like the models do.
It thanks her for creating the future taxpayers and leaders of the world; but not for the time she took off and "drained the economy".
It tells her to be as capable as a man at work; but doesn't hold him to the same standards as her at home.
I just want to tell the modern world to get fucked! It's pretty tough on women. It's our job as men to help as much as we can so they don't feel like the burden is all theirs.
Thank your wives gentlemen…Because the world won't!"
He finished his touching post with an adorable photo of the couple's children, Knox and Finn, along with the words "These two will be waiting for her when she gets home today."
Similarly, Em Rusciano recently hit the airwaves defending working mothers in response to a newspaper column that declared that mums who go back to work do it for selfish, feminist reasons.
The topic upset the popular entertainer to the point of tears, but she passionately highlighted that mums who work outside the home "are good enough", and that they do it to make ends meet, not to make a political point.
No one has the right to judge a working mum on what is right for her family.
You can follow DadMum's adventures in parenthood on his Facebook page here, and his Instagram here.
And Em, rock on girl. You got this.
Images: DadMum Facebook, Em Rusciano with Harley Breen Facebook