The Importance of Hanging Family Photographs in Your Home (Plus Get a FREE Canvas Print)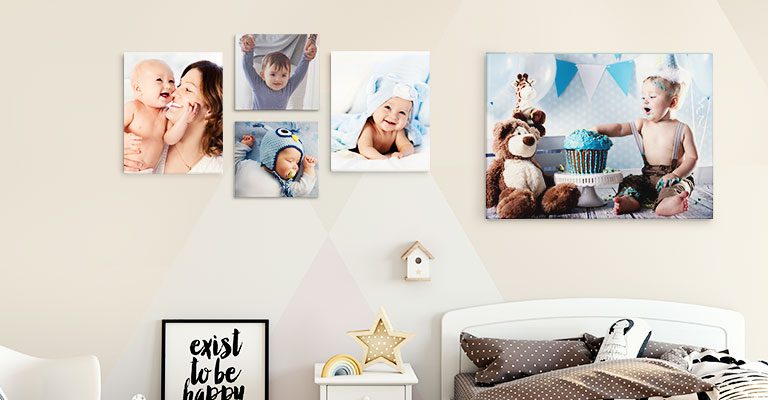 The Importance of Hanging Family Photographs in Your Home (Plus Get a FREE Canvas Print)
Sponsored post
It has been a little over four months since my husband and I relocated our family to a new home on the Gold Coast. For the most part, everyone has settled into their new schools, sports teams, jobs, etc. really well and our new house already feels like home. But, there is one thing that has been bugging me — the blank walls. Sure, we have lots of family photos already framed, but the different wall sizes and spaces in this house compared to our previous home, means I seem to have too many blank walls.
Don't get me wrong…I don't do clutter by any means. I just think a few well thought out additions to the walls might be exactly what is needed to really nail the homely feel.
There is just something about having your favourite people, places and memories turned into meaningful artwork and hung in your home that adds to the happy-home vibe, isn't there? Apparently, psychologists studied the effect of having family photos displayed in the home and found that children who grew up in a house with family photographs on display developed greater confidence and a sense of belonging than those who didn't. They had stronger feelings of value and a better understanding of where they came from, which is really what all of us want for our children, don't we? Who would have thought that hanging photographs could have such a significant effect, but it totally makes sense when you think about it.
Of course, the biggest dilemma of all is which photographs out the eleventy-billion I have saved on my phone, laptop and in the cloud to choose. Yeah, I know you know what I'm talking about! I sometimes miss the old days when we had to take the camera film to get developed, then wait a few days only to discover that almost half the photos had a fat pink splodge across the top left-hand corner that looked suspiciously like a finger. But didn't we treasure the good ones all the more because of it?
Anyhoo, as luck would have it, I was recently given the opportunity to review CanvasChamp. (Thank you, Universe. Your timing is truly spectacular sometimes!) For those of you who aren't familiar with CanvasChamp, as the name suggests, they print your photographs onto custom canvas prints that you can hang in your home. In fact, they can actually print your favourite memories on a whole host of materials including wood prints, cushions/pillows, calendars, photo books, mugs, coasters, blankets, magnets and even wall stickers. Just imagine how much fun you could have ordering family Christmas presents this year with all those options! Grandparents sorted!
The best part is they offer high-quality products and the lowest prices guaranteed. So for example, I ordered a 40cm x 50cm ( or 20" x 16") canvas. CanvasChamp charges $29.01 for this size, whereas you'd pay $45.15 if you ordered the same size from Canvas Factory. That's quite a substantial saving, especially if you are purchasing multiple products.
The ordering process really couldn't have been any simpler. The website allows you to upload your chosen images, either from your computer or directly from your social media accounts (e.g. Facebook, Instagram). You can also personalise your image on the canvas prints further, by adding text if you wish, to add that special touch.
You can also add a border to your image or have the image, or mirror image wrap around the sides of the canvas prints. Personally, I opted for the latter because I love the way it makes the 3D canvas pop on the wall.
There is also the option to add different hardware. But, I should also note that it does come with a hanging hook as standard – which is fantastic.
The quality really is fantastic. It is wrapped tightly and backed with the board to make it extra sturdy.
I also ordered a couple of magnets too, which I am equally thrilled with. At just $2.89 each, they are a really cute and inexpensive way to display your favourite photos. And let's face it, everyone is back and fore the fridge all the time, so it's a beautiful place to show your family a little extra love.
FREE 8" x 8" Canvas on Your First Order
Right now, CanvasChamp is offering customers a FREE 8" x 8" canvas print on order above $25 on their first order when you subscribe to their newsletter. I'd recommend signing up anyway, as they have loads of excellent offers on at different times, so it's a great way to stay up to date with their current specials!