The Many Ways Kids Cyber Bully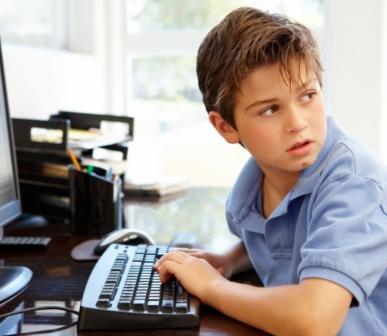 Image source: blogs.flinders.edu.au
The Many Ways Kids Cyber Bully
Kids often feel anonymous and more powerful when they're online, causing them to say and do things they never would in real life. A cyber bully is particularly dangerous because they can transfer their message with more anonymity than face-to-face communication , providing them a sense of protection as the aggressor.
The playground bully has evolved into the online bully, or "cyber bully," hiding behind a computer screen or mobile phone. Cyber bullying is known as "indirect" bullying – using name calling or deliberate exclusion to hurt others rather than kicks and punches. Stats show that 42% of kids have been a victim of cyber bullying, and one in four has had it happen more than once.
Here are some things a cyber bully may do:
 Send harassing emails or instant messages to a target.
 Post embarrassing photos of a target.
 Spread rumours through email, instant messaging, or postings on blogs and social networking sites like Facebook.
Post defamatory messages on online message boards or social networking sites.
Steal a person's identity and post menacing messages in their name on social networking sites or blogs.
Be a mix of both a playground bully and a cyber bully.
Build an entire website that targets another student or teacher.
Cyber bullying is a whole school community issue. Schools do have an obligation to provide a safe social and emotional environment for their students. Parents also have an obligation, to set rules and expectations with their children around their internet use and behaviour.
Responding to cyber bullying:
Support the person being bullied, and acknowledge them for letting you know
Investigate the incident(s) and collect evidence.
Alert the school of your concerns.
Schools should let the parents know of the issues which are occurring
Keep the lines of communication open
Resist the urge to "pull the plug". Students will not let others know about the harassment and bullying if they fear having the technology taken away from them
Article supplied by Kidproof Melbourne
1 300 577 663
www.kidproofsafety.com.au
[email protected]