How to Throw a Birthday Party on a Budget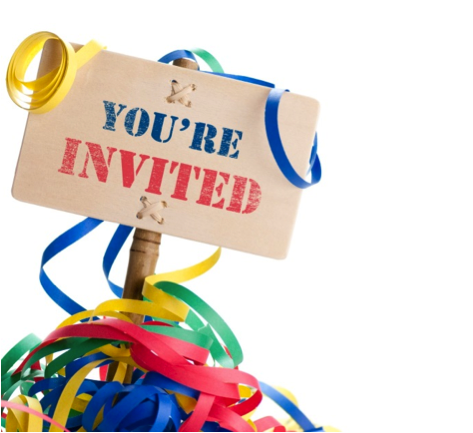 How to Throw a Birthday Party on a Budget
When your child's birthday rolls around each year you want to go all-out on the festivities. Businesses in the party industry make it so easy too, with many companies providing a one-stop shop for parents to buy all the needed ingredients for an event in one handy location. However, while it's certainly tempting to just grab what you need and go tick off your checklist, convenience tends to come at a price. If you want to throw a party your child will love and yet not find yourself stressing about paying for it for months to come, then it's time to get creative and do your research. When it comes to planning a birthday party on a budget, there are a number of ways that you can be organised, think creatively and know where to look for less expensive options that will still create a memorable party. Read on for five things to consider when planning your child's next birthday bash on a budget.
Venue
The venue is one of the major areas where parents can find themselves outlaying a lot of money for a birthday party. While kids do love cool party locations such as themed rooms at a zoo or play centre, they're also generally just as happy at home, at a park, at the beach or at a grandparent's house — and many doting grandparents can think of nothing they'd like better than throwing a party for their beloved grandchild. A party held at the beach or at a park tends to be a success because kids have plenty of room to run around and be, well, kids. Many public spaces also provide a great array of child-friendly facilities such as swings, slides and climbing equipment, so children will have plenty to keep them entertained as well.
Decorations
Although parents tend to go overboard when it comes to decorations, kids really don't notice them so much. When it comes to dressing up a venue, simplicity is always the best option. Simply purchase some balloons, streamers and a birthday banner and you'll be good to go. It's relatively cheap and easy to find these sorts of decorations in most themes and colours; although if you do have a picky kid who wants everything to match you can opt to buy party personalised decorations online. When the party is over it's also a great idea to take down decorations carefully and put them away for the following year or your other children's parties — the kids are highly unlikely to notice the same items are used again!
Entertainment
While jumping castles, bouncy slides and live entertainment such as clowns or magicians are popular, they will generally be too expensive for families throwing a party on a budget. The good news is that children are just as easily entertained by a variety of party games that are easy on the wallet and simple to organise. Games such as Pin the Tail on the Donkey, Bobbing for Apples and Pass the Parcel are oldies but goodies for a reason — kids love them. When it comes to a child's birthday party, many family members are keen to do anything they can to be involved. Rather than declining help, take advantage of this generosity and have them help organise games or even dress up as a child's favourite movie character.

Food
Parents often go overboard when it comes to the catering for a birthday party. Kids tend to be so busy playing and running around that they don't actually eat that much, so don't worry about providing enough food to feed a small army — you won't need it. Rather than sending children home on a sugar high from an overload of sweets, restrict the indulgence to the birthday cake. Use it as the dessert, and you'll not only save yourself money but also mood swings after the party is over. As well, kids tend to focus on blowing out the candles, rather than the cake itself, so don't feel that you need to spend a lot of cash on buying a fancy option from a bakery. Instead, create a home-made cake that tastes great and that you can even have your child participate in baking with you.

Invitations
Rather than spending lots of money on fancy invitations that kids will only crumple up or smear with sticky hands, opt for simple invites that you can buy online or in your local newsagent. To save even more cash, why not print up a home-made invite by finding a cute photo of the birthday boy or girl and creating a custom design?
Conversely, if this birthday is a big one — maybe your child's very first birthday or he or she is finally reaching double digits — you might spring for invites that you can save as a keepsake. You can find places online that make inexpensive personalised party invitations that fit the theme and your budget.
Birthdays are a big deal, but that doesn't mean you have to empty your savings every time your child gets older. Consider using any of these tips to make you and your kid have a great celebration.