3 Ways to Hide Vegetables in Your Childs Lunchbox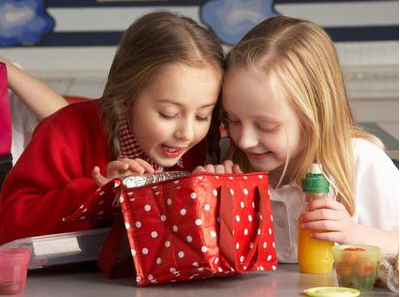 Are you Looking for New Ways to Hide Vegetables in your Child's Lunchbox?
There is some evidence that school children who have a full and wholesome morning tea/play lunch (or an early lunch) concentrate better and are more settled in class. To learn more about how some schools are moving to an early lunch schedule, read this. Even if you don't think your children need an early lunch, providing a wholesome morning tea can never do harm.
Here are three snack recipes which are ideal for lunchboxes and are filled with goodness (and hidden vegetables).
1) Carrot Cake
Although it's called 'cake', there is not reason why you can't cook them as cup-cakes. Easy to freeze, and easy to eat. The combination of carrots, honey and cinnamon is pretty much irresistible. Presented as a sweet little cupcake, and you'll be lucky to even get the paper wrapper back!
Here is a link to the original recipe, and below is the modified (simplified) version:
Olive oil, to grease
2 (about 300g) carrots
1 1/2 cups (150g) self-raising flour
1/2 tsp ground cinnamon
1/2 cup (80g) brown sugar
3/4 cup (185ml) oil
1/2 cup (125ml) honey (raw is best) or Golden Syrup
3 eggs
1 tsp vanilla essence
Icing
250g spreadable cream cheese
1/2 cup (80g) icing sugar
1/2 tsp vanilla essence
Preheat oven to 170°C. Grease a 20cm (base) round cake pan lightly with oil, and line with non-stick baking paper, or prepare a cup-cake/muffin tray. Peel and grate the carrots, and set aside.
Place the flour, and cinnamon in a mixing bowl.
Put the brown sugar, oil, honey or golden syrup, eggs and vanilla in a separate bowl. Use a balloon whisk to mix until combined.
Pour the oil mixture into the dry ingredients. Use a wooden spoon to stir gently until just combined. Stir in the grated carrot.
Pour the mixture into the pan and bake for 1 hour. Set aside for 5 minutes, before turning out onto a wire rack to cool completely.
To make the icing, place the cream cheese, icing sugar and vanilla in a bowl. Use a wooden spoon to mix until well combined. Spread over the cake or cup-cake muffin cases
You can make a big batch and freeze them – take them out the night before in winter and the same morning in the summer and they should be thawed and moist, ready to eat at about 11am. Best to ice them as needed, not prior to freezing.
2) Sweet Potato and Zucchini Pancakes (or frittas)
These are less like traditional pancakes and more like frittas. They can be served with stewed apple and plain yoghurt, or just as they are.
Ingredients
1 large zucchini, shredded (about 1 cup)
1 large sweet potato (or equivalent carrot), peeled and shredded (about 1 cup)
2 eggs, lightly beaten
½ teaspoon salt
½ teaspoon black pepper
3 tablespoons flour
2 tablespoons olive oil
Method
Mix zucchini, sweet potato, eggs, salt, pepper, and flour. Mix until well combined.
Heat olive oil in a large non-stick skillet over medium heat.
Using a soup ladle, drop about ¼ cup of mixture into skillet and cook each cake about until golden brown, about 2-3 minutes on each side.
3) Zucchini Cake
This cake can be sliced up and iced individually and popped in a lunch box. Don't mention the zucchini, with the delicious icing, they will never know. If you are not familiar with The Stone Soup, head over there now for delicious recipes based on 5 ingredients that you've actually heard of (and may even have in your house right now).
Cream Cheese Icing:
Ingredients:
250 grams cream cheese
150 grams icing sugar
150ml sour cream
Whip all the ingredients together until smooth and spread evenly
Camille Blyth is the author of The Wilderness Years, a parents' survival guide – the must read parenting book of 2014 – available from Amazon. She is also the creator of The Family Beast where she celebrates the randomness of family life, the dullness of housework, and a particular loathing of the kitchen.

Read the complete Mums Lounge Back to School Guide 2015 here