The 5 minute dessert – Banana Bread Pudding.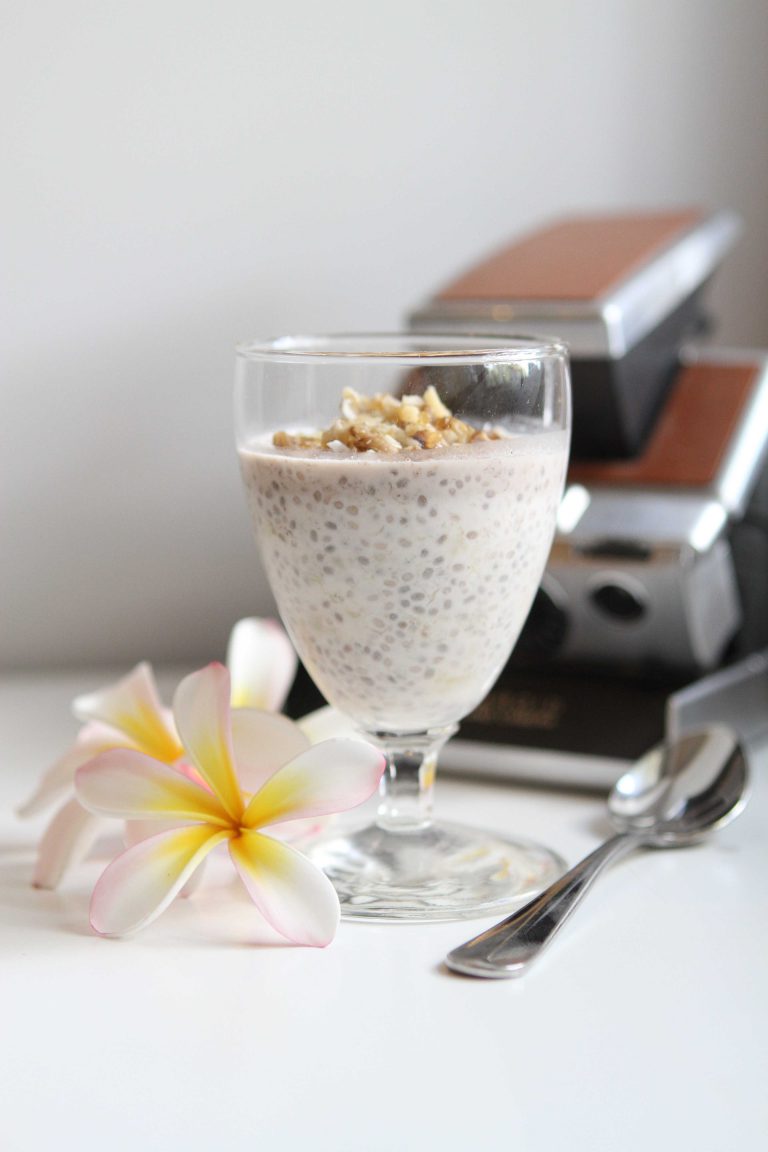 The 5 minute dessert – Banana Bread Pudding.
I know what you're thinking, what is this health freak of a dessert? My husband said the same thing as I served it up to him while promptly telling me "Don't be offended if I hate this", to which I giggled because I KNEW he would love it! I did nab the basic chia seed pudding from somewhere else however I have changed it completely to suit myself, in fact this can be changed by using cacao or raspberries or even mango to suit your mood! Last night though, I wanted banana bread, so to burn that sugar craving I made these little glasses of dessert instead! This very quick 5 minute recipe makes roughly 4 small portions.
The 5 minute dessert – Banana Bread Pudding.
Ingredients
4 Tbspn Chia Seeds
1 Cup of coconut milk
1/2 tsp per portion of chopped walnuts
½ tsp per portion of shredded coconut
Drizzle of honey
½ tsp Nutmeg
1 small banana
Instructions
Mash banana with a fork then combine it with chia seeds, coconut milk, honey and nutmeg, mix well and spoon into your glasses, cover each glass with glad wrap
Take out and uncover when ready to serve, sprinkle a little more nutmeg, shredded coconut and chopped walnuts on top of each dessert
Drizzle some honey over the top
https://mumslounge.com.au/lifestyle/food/the-5-minute-dessert-banana-bread-pudding/
This recipe goes down a treat because they have no idea it's good for them, it's a sweet dessert hit, in fact even without the honey it still tastes good because the banana is sweet enough. This is a great treat for the kids after dinner if they are still complaining they're hungry, or really impress the pants off your dinner guests one night! I'll admit if you are not into puddings such as rice puddings because of the texture, you may not like this. But if you are a pudding freak like me – it's perfection in a little glass!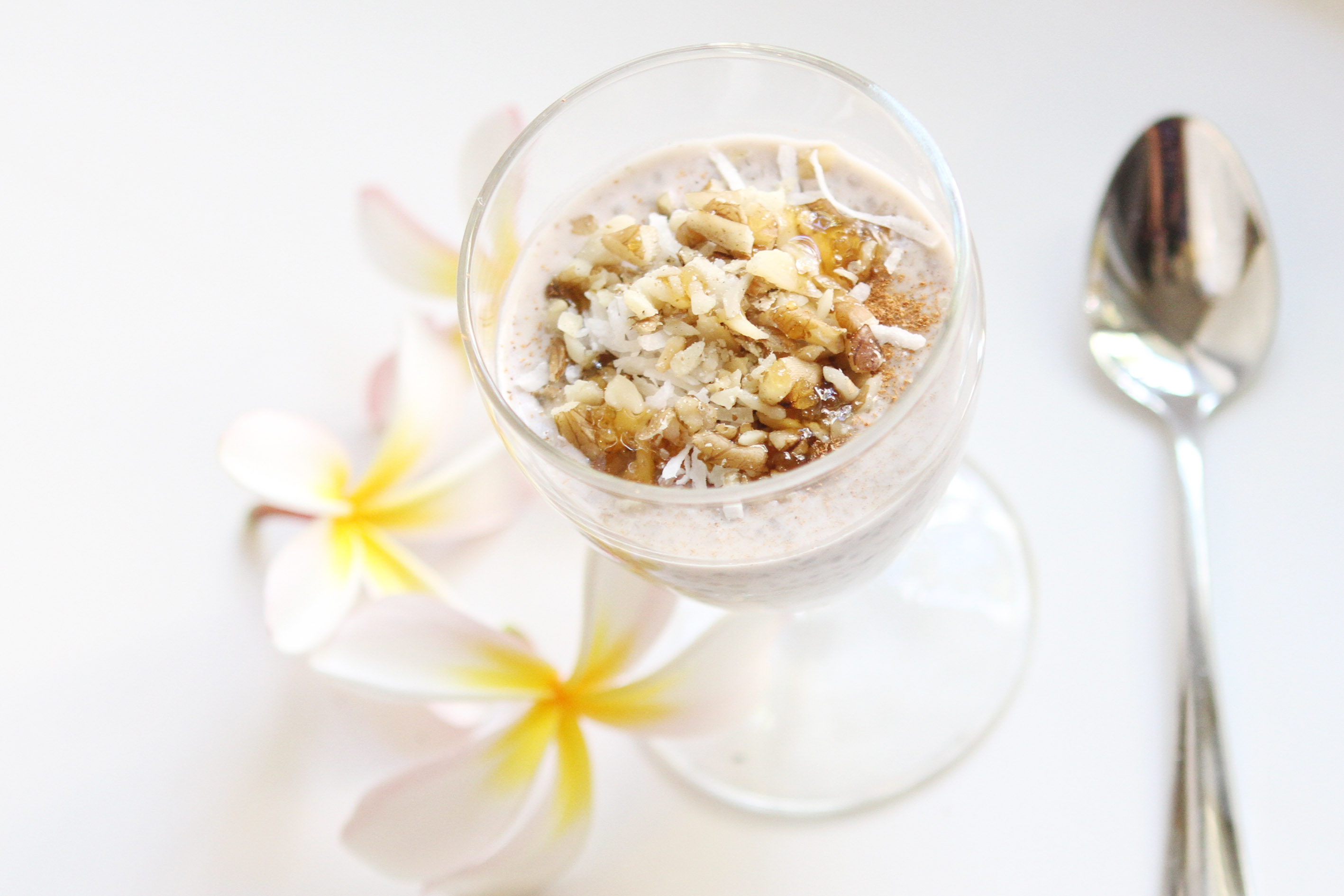 Adelle Cousins – Where the styled things are
"Variety is the spice of life" A lifestyle, fashion and DIY blogger proving that variety is what can keep you inspired and motivated!
www.wherethestyledthingsare.com