Quick and Healthy Lunchbox Ideas (For When You've Left it To the last Minute)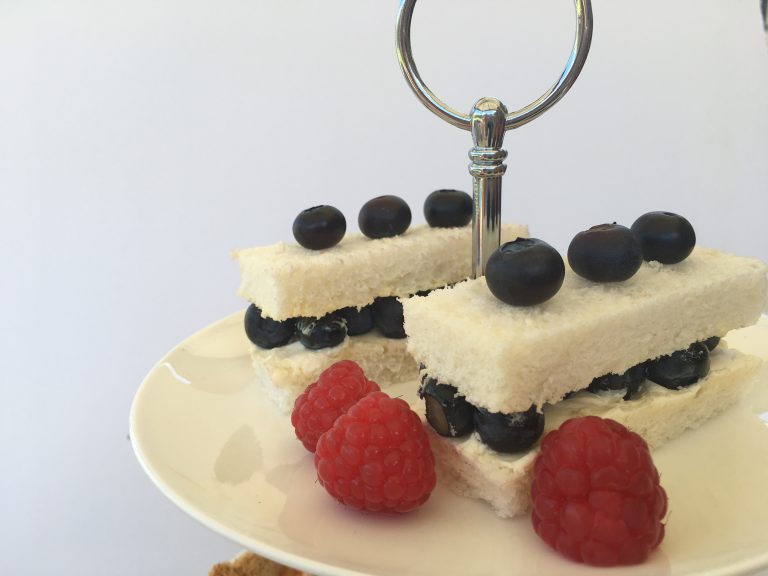 Quick and Healthy Lunchbox Ideas (For When You've Left it To the last Minute)
Sponsored post
In spite of my promise to myself to be better organised, I do manage to slip up occasionally. (Ok, often!) Last year I was judged by a teacher for my overuse of the lunch order and I am determined that this year I will only serve healthy, appealing, lunches…so I have to be better organised.
Yeah right! That won't last. Or will it?
I discovered where I can buy good quality, fresh bread no matter what time of the day or night I discover we are out. OTR have Brumby's bread fresh every day and they are open 24/7!
That means no crappy lunch orders and disapproving notes home.
My kids can actual have a healthy, nutritious lunch even when I forget.
No more grabbing the last, sad, stale looking loaf on the supermarket shelf out of sheer desperation.
NO! Its Brumby's bread for us from now on!
Not only does Brumby's bread tick the box on taste, it is freshly baked, contains no preservatives, and is made from Australian whole wheat. I kid you not, my kids even eat the crusts!
What's more, OTR also stock a great range of fillings too for the "oh crap I forgot and only have 10 min to do this' days. So you can kill two birds with one stone and get everything you need in the one location.
Now that my kids are getting older a fritz and sauce won't meet their needs and they like something a bit more grown up, and, as my husband and I are doing a little cost cutting and taking packed lunches to work the lunch box needs to suit us all.
So for quick and healthy lunches here are our family favourites
Nothing beats wholemeal toasted soldiers with hummus and a few baby tomatoes.
Four minutes from walking in the door with the bread to the lunch box tops!
Or how about these cute little skewers?
You can use any combo on a stick and kids love it! (and no mess) This soy and linseed loaf is so tasty that the rest of the skewer doesn't really matter.
Try some left over roast lamb with fetta and baby tomatoes, yum!
Or toast the bread for some extra crunch.
If I have 15 minutes then I can get a bit more creative and knock up some easy quiches with a bread base. Just cut of the crusts from your favourite loaf (mine is the wholemeal) and roll the slice flat. Place into a muffin tin and add some beaten eggs and the filling of your choice, such as bacon and spinach or whatever you have left over from the night before, corn, roast potato and broccoli is very tasty! Cook in a moderate oven till firm (about 8 min) then pop into the lunch box. I usually eat one on my way to work too. This is actually so much healthier than using pastry as you are getting all the nutrition from the bread that pastry can't match and it won't go greasy or soggy during the day like pastry will.
Thanks to Brumby's being at my local OTR I am able to hold my head up high and look like the domestic goddess I don't have the time to be.
The kids are loving it! We are keeping a 'mum forgot' lunch list on the fridge and they are becoming daily requests so I no longer feel guilty about my lack of organisation, as it seems to bring on a treat.
So now my daily routine is to pop into the OTR Brumby's a bit earlier and grab a latte while I choose my morning loaf…
Forgetting is a treat for Mum too!
What is your 'I forgot' solution for school lunch?
With 24 stores, including 19 convenient OTR locations open 24/7, your nearest Brumby's is just around the corner. So, next time you get caught short without enough bread for the school lunches, why not swing past and get your day started with a healthy foundation of seeds and grains.
Giveaway
Brumby's Bakery are offering residents of SA the chance to win a sensational prize consisting not only of a 4 x Brumby's family hampers (1 per week for 4 weeks) but also a month worth of cleaning with VIP (so you'll have more time to enjoy your lunch too!)
The hamper includes:
2 x Loaves of premium bread
6 x Rolls
1 x Glen
4 x vanilla slices
Cleaning with VIP includes:
$200 worth of cleaning (equals 1 month cleaning).
For your chance to enter, complete the entry form below.  Good luck!
a Rafflecopter giveaway

Terms and Conditions
The total prize value is $382.80
Not redeemable for cash
All services may not be available in all areas
Gift vouchers must be redeemed by calling 13 26 13
There is a 12 month expiry date on vouchers