Women Share Their Best Advice on How to Prepare Your Tween for Her First Period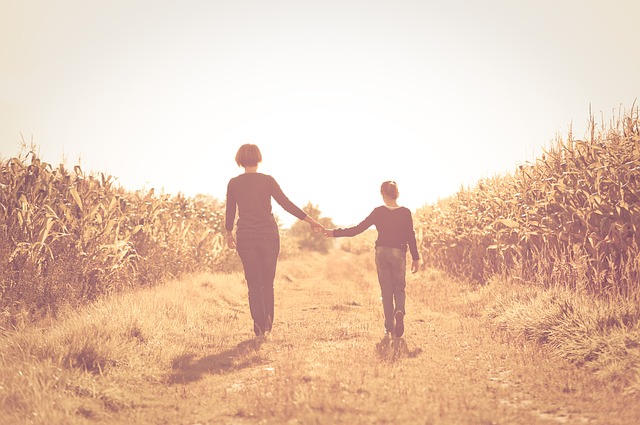 Women Share Their Best Advice on How to Prepare Your Tween for Her First Period
The average age these days for girls to start their periods (menarche) is 13 years old, although some may start as early as 8 or as late as 15 or 16. So, it is important for parents to prepare their daughter for the onset of menstruation well in advance. Last week we asked our community of mums on our Facebook page (because everyone knows Mum knows best when it comes to these things) what their best tips were on how to prepare a tween for her first period. We had so many great answers. You can click here and here if you'd like to read them all for yourself. But we have chosen some of our favourite answer below.
Be Open and Honest
The key piece of advice that we saw time and time again was to communicate with your daughter openly and honestly. Discussing periods with her in age appropriate ways well before puberty begins is a great way to normalise this very important female bodily function. She will follow your lead, so show her that it shouldn't be a cause of embarrassment and don't, as this comment shows, leave her to figure it out alone. You want them to know that they can always come to you with any concerns or questions.
Teach Your Boys About Them Too
It's important that periods are normalized for boys too. They'll be partners and possibly father's one day too.

Take Their Lead
Whilst one girl may be so excited that she has started her period she will want to announce it to the world, others will want to keep it private…and both options are perfectly fine. But let them make that choice.
Be Prepared
It is impossible to accurately predict when a girl may get her first period. In fact, to begin with they are often irregular so predicting when the preceding periods might come can also be a little haphazard. So many of you recommended having a period kit ready in their school bag, in your handbag or in your car for them so that she'd always have the security of knowing she was prepared when she needed to be. Now that is fantastic advice!


Address Concerns About the Possibility of Leakage
Menstrual flows vary considerable from woman to woman, and depending on where you are at in your cycle. Whether it is concern over staining underwear or leaking through clothing, it's an embarrassment that most of us can do without – particularly already self-conscious tweens and teens.

Fortunately, women now have the option of 'period underwear' that is designed to lock away any leakage so that it doesn't seep through clothing.  As Modibodi founder, Kristy Chong explains:
"Periods are truly precious and at Modibodi we believe that women should always be 100% protected. We created a range of hi-tech underwear that fit & feel like regular underwear but offer discreet protection, putting an end to the embarrassing mishaps caused by leaks and the unexpected arrival of periods.
It means that girls can continue to play sport and participate in their usual school and sports activities without the fear of leaks. No girl should ever miss out on education or being active because of their period."
Read: Modibodi Launches Tween and Teen Period Starter Packs
Discuss Different Sanitary Options Available to Them
Choosing sanitary items is a very personal choice – so teaching your daughter about all the available options allows her to choose the one that suits her best. Many girls start off with pads but may progress as they become more confident with their body and managing their period to explore other options. Whilst some girls may be uncomfortable inserting tampons, others may take part in sports or hobbies that require them to wear something more discreet.

Others may prefer a more environmentally friendly option and prefer to wear washable period underwear with a menstrual cup or even on their own. Modibodi underwear comes in five different linings, absorbing anything from ½ a teaspoon (2.5ml) for super light flow up to 3 teaspoons (15ml-20ml) for heavy flow. Other may prefer to use pads or tampons and wear period underwear as an extra 'insurance policy' against leakage.
Make Sure They Have All the Facts 
It's important to cover ALL the information – don't just assume that they know something…like um…it'll happen again, and again, again until they reach menopause!
If They Want to – Celebrate!
Becoming a woman is a big deal. Celebrate with a coffee date, dinner or a party to mark this special occasion if they are comfortable with it.

Would you add any other pearls of wisdom?

Huge thanks to all of our Facebook fans who shared their tips with us! Thank you for making ours such a supportive and empowering community!