The Mums Guide to Dressing with Confidence this Summer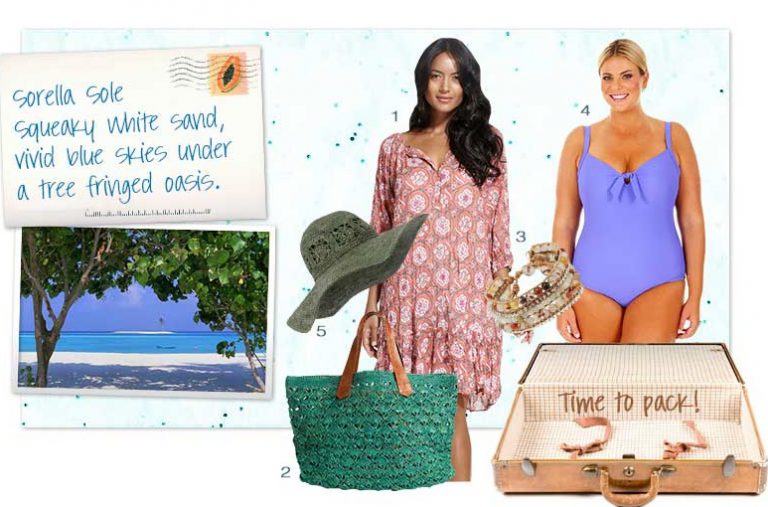 Tip 1
Know your shape:
After having children our bodies naturally change; whether it is through the appearance of caesar scars, bits that move that didn't before, wider hips, flatter feet – the list goes on! Our bodies really do change month to month and because of that it is really important to know your shape. We are not just talking about the measurements here. Figure out what is your narrowest bits are and accentuate them. I recently styled quite a curvy customer. She was in the habit of wearing tight fitting clothes and I had suggested she wear styles that came in tighter under her bust to accentuate this narrow point. She was thrilled with the results and shocked that she had not known her body shape better when selecting clothing.
Tip 2
Consider your lifestyle:
There is no point in buying a wardrobe filled with silks if they just sit in your cupboard because you are either too scared to tear them, aren't sure how to wash them or have a toddler who's sticky fingers don't make friends with silk. Buy these delicates for special occasions and think more practically for your day-to-day wears.
Tip 3
If you don't love it, don't buy it:
Our wardrobes all to often feature items of clothing that aren't worn because we don't feel comfortable in them or they do not fit our figures in the way that they should. It doesn't matter how good the sale is or how much you think you might wear it one day – if you aren't in love with how it makes you feel then don't buy it.
Tip 4
Do experiment and play around a bit:
It is important to step outside of our comfort zone and find styles that we have not traditionally worn but discover make us look fabulous. Online is a great way to browse in the comfort of our own home without the thought of judgment or whilst the kids sleep and we can actually concentrate. It is really important to find online stores with great returns policies so you do not feel like it is a one time only purchasing decision and are left with a style you do not love. Sequins and Sand will pay for the postage when customers make returns!
Summer is a wonderful time of year where we strip down the layers and less layers mean slimmer looks. However, many women struggle with confidence in summer at the thought of getting back into their swimmers. For some women this is a big step and fear and panic can quickly set in, making it is extremely tempting to cover up with boardies and a tee. My favourite part of this job is being able to help women ditch the board shorts and t-shirt from hubby and get back into a swimsuit after 30 years. It's not just about feeling on trend, it is about feeling beautiful and confident! It is important to have options available. At Sequins and Sand we have a range of plus sizes, one pieces, tankinis and bikinis. Shop where you know there will be something for you or you run the risk of feeling outcast.
In my experience the two body parts mums are particularly self-conscious about are their tummy and their breasts. Look for flattering cuts around your tummy and proper support in the bust area.
About Sequins and Sand
Sequins and Sand is an Australian-based online resortwear specialist that is ushering women all over the country into summer with its latest range of tropical essentials, which can be teamed perfectly with a dream holiday destination, or simply a casual Sunday beach barbeque. The shopping destination is an oasis for women of all sizes looking to find new additions to their holiday or honeymoon wardrobes. Staple favourites that can be found on the website include kaftans, summer dresses, maxis, beach bags, hats, and accessories. Sequins and Sand places high importance on fit, feel and versatility; handpicking each product featured on the site from high quality and reputable brands which include Eb&Ive, Capriosca Swimwear, Kalokeri, Chrissy L, Talisman, Haven and Isle of Mine. These resortwear heavyweights add to the Sequins and Sand philosophy of "No Skimp, No Frump".
Visit Sequins and Sand here: www.sequinsandsand.com.au
Anita is founder of owner of Sequins and Sand and mum to Lewis, (11 years old) and Leila (8 years old). Anita is married to the military and has found solace in a business that allows her to embrace her passion and have a creative bubble that moves wherever her family goes.