How to Find the Best Shopping Deals During the Black Friday and Cyber Monday Sales!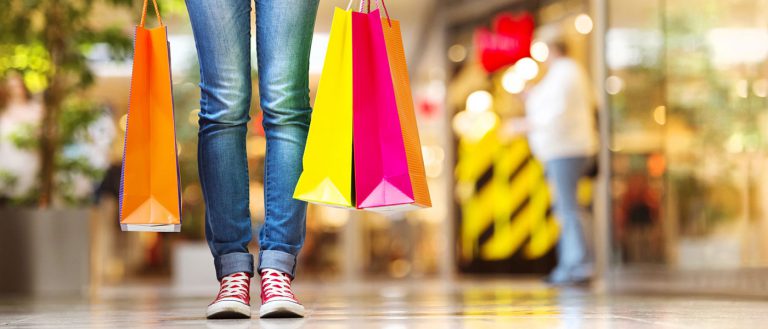 How to Find the Best Shopping Deals During the Black Friday and Cyber Monday Sales!
No one likes paying full price if they can help it — that's why we get so excited when the big sales season rolls around right before Christmas! The thought of getting all our Christmas shopping done and dusted at discounted prices makes me giddy, and the key is to be prepared, which is why I thought I'd share my best Black Friday and Cyber Monday tips with you!
Firstly though, let's get the most important deets out of the way first — when are the big sales on in Australia?
BLACK FRIDAY – Friday, 24th November, 2017
CYBER MONDAY – Monday, 27th November, 2017
Although it started out as very much an American thing, Black Friday and Cyber Monday are catching on in Australia at a rapid rate with many Aussie retailers participating in the events. Black Friday occurs on the Friday after Thanksgiving in the US, so it will always be the fourth Friday in November each year, with Cyber Monday following after the weekend, giving us plenty of time to re-evaluate what we need to buy in between the sales events.
Most shops and retailers offer sales ranging from a 10% discount to more than a whopping 70% on products that aren't discontinued or damaged, giving us shoppers a genuine bargain in the process.
Black Friday doesn't have to be about getting caught in a real crowd of shoppers trying to find the very best bargains. Online deals are available too, so you can beat the crowds without dragging your little ones from store to store looking for the best deals.
Plus, 2016 saw Black Friday go from being a single-day event to being spread over a few days over the weekend. But just be careful that the items you are most desperate for don't sell out on the first day.
What will be the best Black Friday deals this year?
We think that the most highly prized items in 2017 will be the iPhone 8, the Samsung Galaxy S8, Xbox One X, PlayStation 4 Pro and 4K HDR OLED televisions. Looks like a lot of families will be having a very high tech Christmas!
Which retailers will be participating in the sales?
Loads of them! Check with your favourite stores via their online shopfront, but most Australian retailers will be participating in this sales event. For example: Harvey Norman, Kogan, Dick Smith, Appliances Online, The Good Guys, ASOS, Myer, Big W, Seafolly, Catch of the Day, eBay, Misguided, Sephora, Surfstitch, Bonds, Microsoft, Nike, Scoopon, Dan Murphy's (YAY!), Cotton On, Boohoo, PrettyLittleThing, Bendon Lingerie, The Iconic to name but a few.
What are your best tips to get the most out of this sales event?
Know exactly what you want to buy and how much you can expect to pay for it on any normal day at other shops – this ensures you definitely know a bargain when you see it.
Set yourself a budget and stick to it to avoid overspending. Remember, it's only a good deal if you actually need the product.
Write yourself a shopping list of what you want to spend your hard earned money on. List the people you need to buy presents for and come up with a basic idea of what you'd like to buy for them.
Make a list of the shops you'd like to visit (either online or in person) and devise a plan of attack based on location so you're not wasting time trying to decide where to go next.
Bring a drink and snacks to keep you going in between stores.
Have a bottle of wine chilling in your fridge at home, you'll probably need it at the end of a big day of shopping!
How will I be able to keep up to date with all the sales as they are happening?
Join our fabulous Mums Lounge Sales Alerts group on Facebook to be kept informed of all the latest deals as we find them! We are committed to bringing you the best deals from around the web, so you can shop when it suits you from the comfort of your own home!
Stick with us – and never pay full price again for the products you love!
Source: Giphy