Foods to avoid when losing weight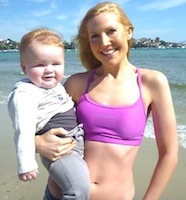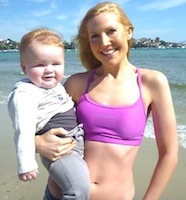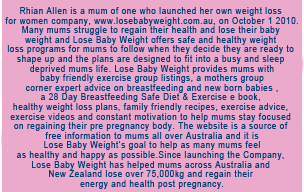 At Lose Baby Weight, we are often asked about what foods mums should eat and avoid to lose weight. And on our 28 Day Breastfeeding Friendly Diet & Exercise Plan all the hard work is done for you in choosing your foods but to help you get a better understanding of what you should eat and avoid then see our lists below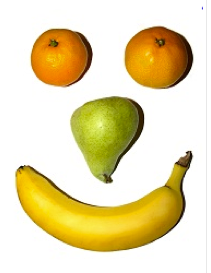 A list of foods to avoid when losing weight are:
* Junk food. These contain excess amounts of fat and processed sugar and zero nutrients – they will not fill you up, will harm your digestion and ensure you do not lose your baby weight
* White bread, white rice and white pasta. There is little nutritional value in these foods and are not low GI so will not fill you up and not provide your body with the fibre it needs
* Refined sugar. This is used in many foods today so limit it in your diet and you will be saving hundreds of calories each day and helping your health
* Alcohol. This is empty calories, make you make poor food choices and will see you gain weight quickly if you drink too much
* Saturated fat. Keep an eye on your consumption of red meat and fatty meats. Instead eat healthy fats contained in Olive oil, Avocados and nuts (you can see our pick of the best nuts for weight loss here)

A list of foods to eat lots of when losing weight
* Fresh fruit. There is so much fruit to choose from whether it be frozen or fresh and it is packed with nutrients, fibre and taste
* Fresh vegetables. So many to use and so many ways to cook them
* Wholegrain bread, pasta and rice. Much more filling and nutritious than the white, processed and bleached types.
* Nuts. High in fat but it is healthy fat, try to eat a handful each day
* Legumes (beans, lentils). These are great to add to salads, main meals and soups
* Lean protein. Chicken, fish, eggs, tofu, lean pork, lean red meat
* Low fat dairy – full of nutrients and great for you
* Salad. Eat as much as you want – just watch the creamy dressing and go for a vinegar based dressing
* Water. Try and drink at least 2 litres a day
And remember – always exercise portion control and if you combine this with moderate exercise you will lose your baby weight.
This article was written by Rhian Allen, Founder of Lose Baby Weight. For more motivation, advice, recipes and exercise plans visit http://www.losebabyweight.com.au and for daily motivation join the Lose Baby Weight Facebook page at http://www.facebook.com/losebabyweight.com.au