8 Hour Lamb in a Bag Recipe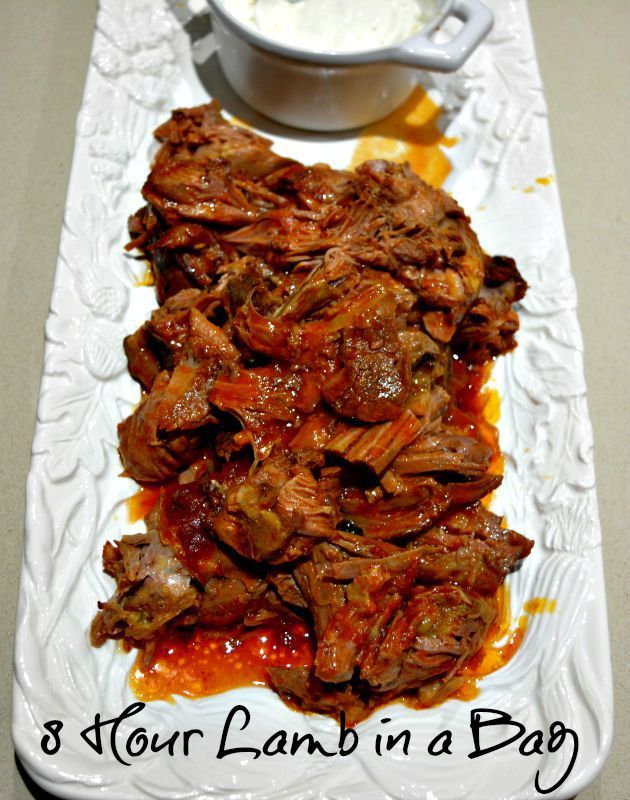 8 Hour Lamb in a Bag Recipe
Is anyone out there interested in a recipe that:
Has only 3 ingredients?
Is cooked in a bag and has NO washing up?
Is popped into an oven in the morning when you leave for work and ready when you get home?
Yes? Then this recipe is for you!
Seriously. One of the easiest recipes you will ever make and one of the tastiest. The meat absolutely falls apart, is full of flavour, is incredibly delicious with practically zero effort. My beautician told me that her mum hates lamb but made this for the rest of the family and then tried it herself, loved it (said it didn't really taste like lamb Roisin) and now cooks it on a regular basis).
You can serve this in rolls, wraps or pitta bread or cook up some mashed potatoes and vegetables. The sky is the limit but I highly recommend the sour cream with the lemon and parmesan. It is to die for.
8 Hour Lamb in a Bag Recipe
Ingredients
2kg leg of lamb
3 cloves garlic, quartered
400g can crushed tomatoes
1/2 tsp powdered vegetable stock (I crushed a vegetable stock cube)
To serve:
3/4 cup sour cream
1 tbsp finely grated lemon rind
1/4 cup grated parmesan cheese
Instructions
Pre-heat oven to 120C (100C fan-forced)
Using a small, sharp knife, pierce lamb twelve times; push garlic into slits, season. Place lamb in a large oven bag in a large baking dish. Combine tomatoes and stock in a bowl, season, pour into bag over lamb. Tie to secure.
Roast lamb 8 hours. Remove from oven; rest 10 minutes before shredding with two forks or a pair of tongs.
Combine sour cream and lemon, serve with the lamb and parmesan.
https://mumslounge.com.au/lifestyle/food/8-hour-lamb-bag/